Super hero spies, ways to make your RPG games run faster, and some giant mechs.  Come check out this week's batch of crowdfunding highlights!
In CAPERS Covert, you portray a character with extraordinary abilities living in the midst of an ongoing cat and mouse game between super-villains and super-spies. You'll employ your super-powers, gadgets, and charm to aid you in achieving your goals. CAPERS Covert offers a complete 1960s Las Vegas backdrop that carries theCAPERS timeline forward 40 years. It also includes new content that can be used in the CAPERS game with no modification required
CAPERS Covert is a game of subterfuge, chases, espionage, and style. Your character will walk the razor's edge as they seek global domination…or a world of peace. 
You can snag a PDF for $13, and a collection of all of the Covert adventures is available for $33.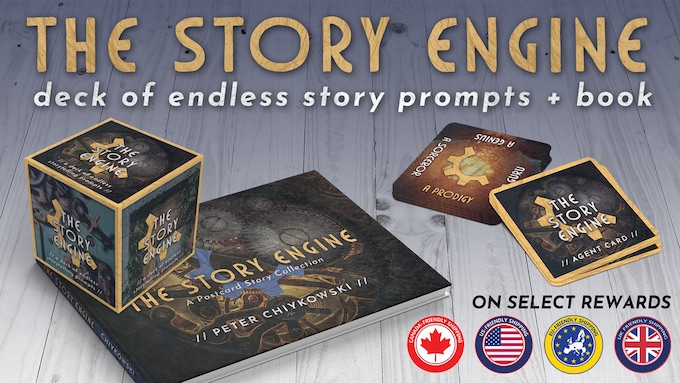 The Story Engine is a deck of 150+ cards that offer endless storytelling prompts for writers, DMs, GMs, role-players, gamers, teachers, artists and more. It runs on a simple, fast, open-ended system of drawing and arranging cards to create prompts for: story ideas, character concepts, encounter premises, magical items, and campaign hooks. It's all in how you arrange the cards, interpret the connections between them, and bring the concept to life.
You can pick up a deck for $34.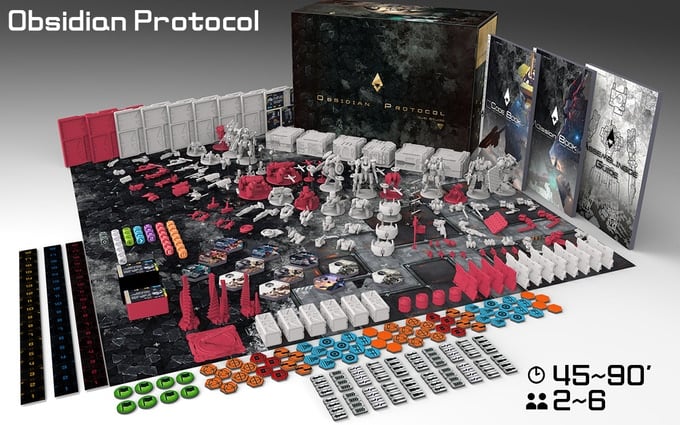 Obsidian Protocol is a squad-based, mecha-themed tactical miniature wargame set in the near future. Players assume the role of squad commanders, leading powerful mechs and drones into 1v1 battles and multiplayer skirmishes. All mech components are modular, granting players unparalleled flexibility in designing the perfect squad for the mission at hand. Thanks to an innovative initiative system, combat in Obsidian Protocol is fast-paced and brutal, and every turn offers new tactical choices on the path to victory.
You can snag the core game for $99.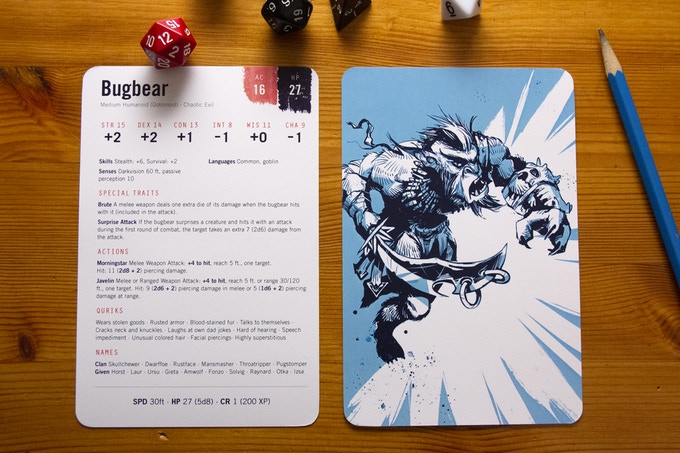 Monster Cards are creature reference cards to make your DnD 5th edition tabletop RPG games even more fun. Reference cards are a better source of creature information for Game Masters who want to keep the game moving. Pick out the cards that they will need for the whole session and lay them out for quick reference. Shuffle through the deck and check out the original illustrations to come up with new encounters for players. Hand out cards at the table so players have a reference while running NPCs. Monster Cards is a resource you'll reach for every game.
Ready-to-play stats and art for 60 commonly used creatures in 5th edition
Cut down on clutter at the table by replacing entire books with a few cards
Clean design on extra-large cards makes them easy to use
Killer illustrations to immerse and inspire players in the game
Flavour ideas for the game master to help make every encounter memorable 
A deck with a PnP file is $27.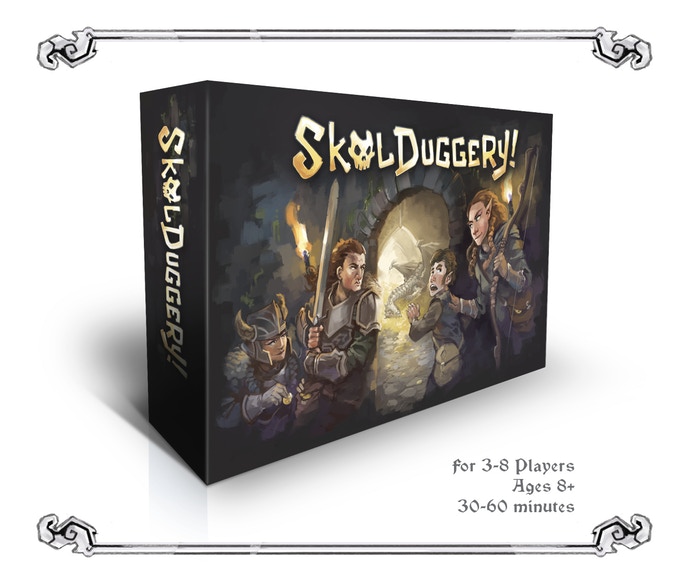 Skulduggery! is a fast-paced take-that style trick-taking game.  Players send adventurers into an unknown dragon's lair in hopes of making it out alive with the most riches. Use the human's ability to peak at the dragon card, the dwarf's ability to steal gems, the halfling's ability to swap cards, and the elf's ability to double the value of cards in play.  Each round uses a different dragon's lair, so you need to be as crafty as you can to win.  Plays in 30 to 60 minutes and up to 8 players.
You can get the core game plus all stretch goals for $20 (early bird).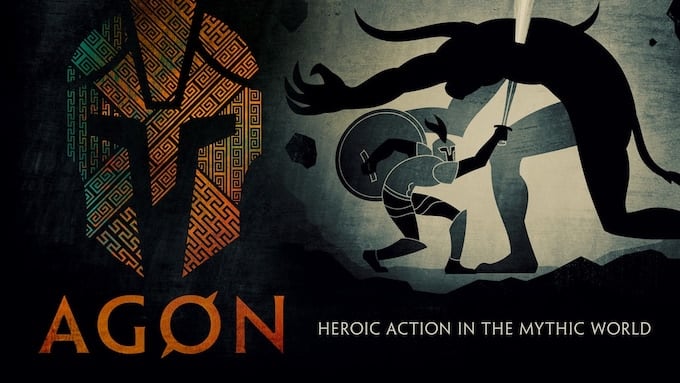 Far back in the mists of antiquity, a poet sings of great deeds wrought by mighty heroes—of monsters slain and justice restored, of wise counsel and devious strategies, of courage, valor, and daring—defiant of the gods themselves. In Agon, you create and play these heroes, crafting their epic tale into an immortal legend.
Agon is a game of fast-paced heroic adventure inspired by ancient legends. The Hero Players create heroes who wander from island to island, engaging in contests, resolving strife, appeasing the gods, and seeking their way home. The Strife Player presents each island—its strife, opponents, and other characters—by revealing the situation, asking leading questions, and judging contests.
A hardcover rulebook is $25 – includes immediate access to playable prototype PDF.
Have your heroes survived a brutal campaign? Why not reward them with a medal inspired by 5e adventures! Display them proudly or use them in game as inspiration tokens, quest items, favours, magic items and even themed coins. Bring some extra atmosphere to your table with the Campaign Medals!
You can get a single, metal campaign medal in any finish for $19 – other options available.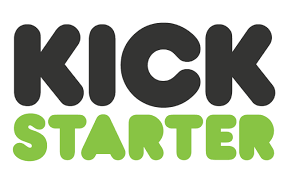 ~Which Of These Campaigns Caught Your Attention?