They're creepy and they're kooky, mysterious and spooky. They're all together kooky. They're the Addams family action figures.
Mezco's 5 Points line elevates old school style articulated action figures with more posable versions that feature more detail. The line features faces from all over pop culture. The latest additions are inspired by the new Addams Family animated movie that came out earlier this month.
$85.00 for the whole collection / $25.00 for 2 Character Sets
Morticia – the cool, calm, and collected center of the Addams Family. Morticia wears a long, black gown and is the perfect counterpart to her hot-headed husband, Gomez.
Gomez – a devoted husband and father who lives to lavish affection on his wife and indulge his children's vices. Gomez is debonair in his pinstripe suit and is riddled with explosive energy.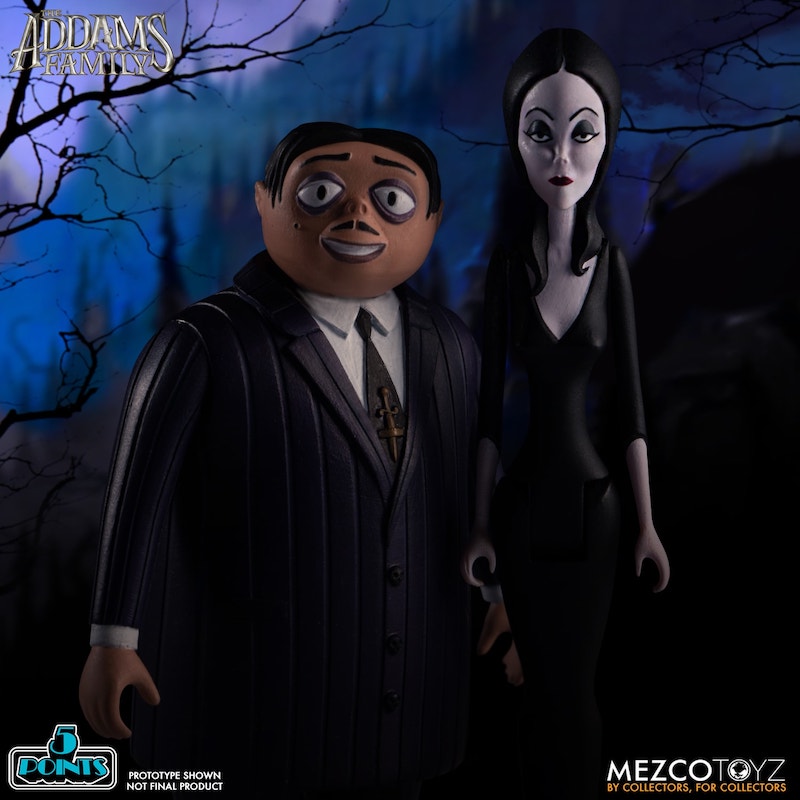 Thing – the disembodied hand that is somewhere between a beloved family pet, a valet, and a personal assistant.
Grandma – a totally dishonest woman who thoroughly enjoys cheating at cards. Grandma wears a shawl over her dress and is smitten with her grandchildren, often treating them to all sorts of monstrosities.
Wednesday – the eldest of the Addams brood who adores torturing her beloved little brother Pugsley. Wednesday wears a collared long sleeve dress and spends her time beheading her dolls and taking care of her pet octopus.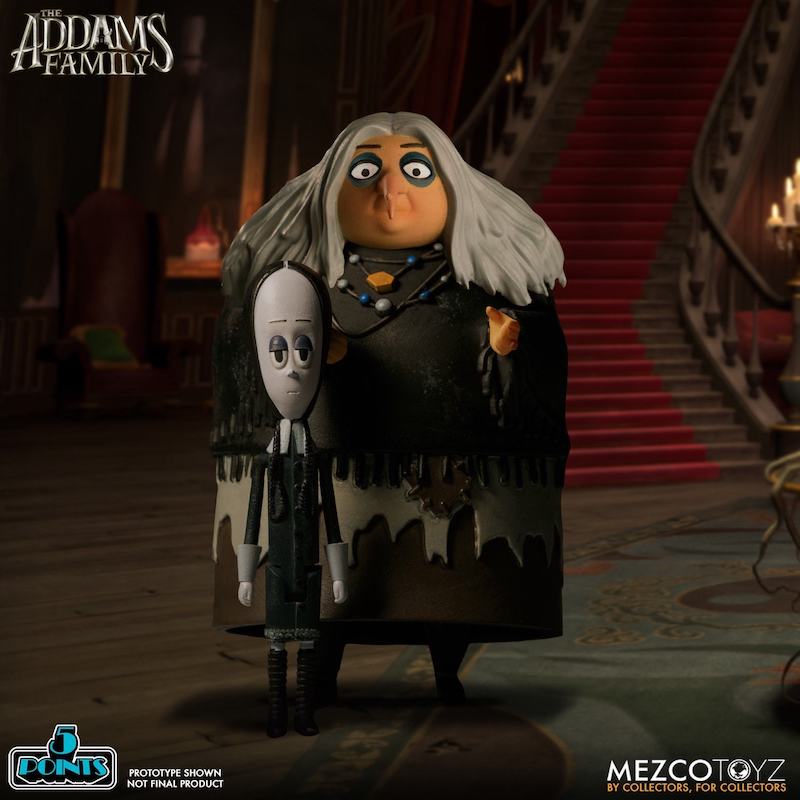 Pugsley – a menacing 10 year old on overdrive. Pugsley wears a stripped t-shirt and shorts and is a relentless innovator of endlessly devilish plots.
Fester – a good-natured, merry uncle that likes to create mayhem wherever he goes. Fester wears a long, black coat and loves a good bubble bath.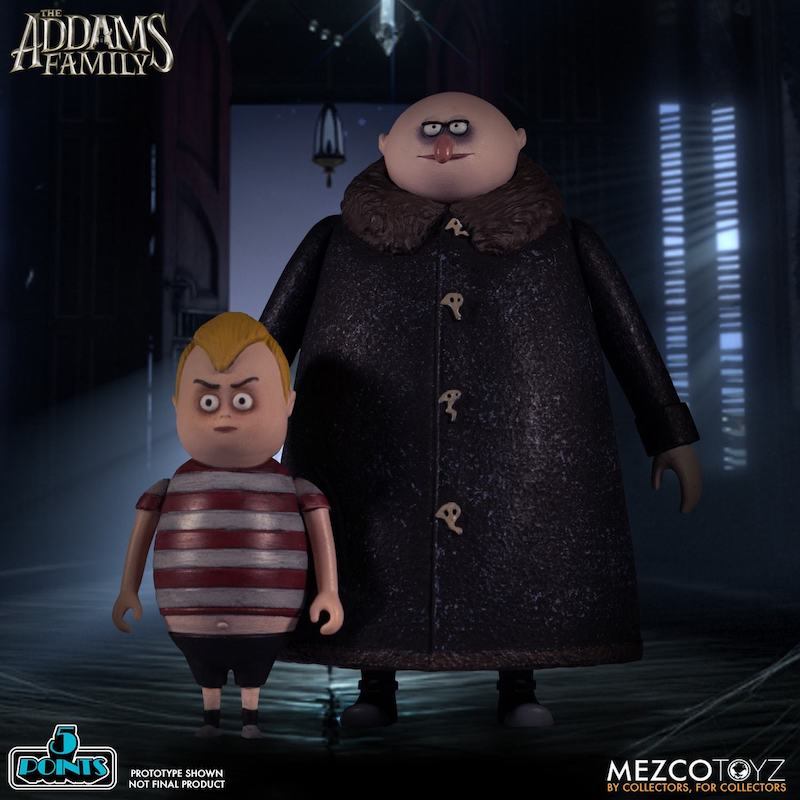 Lurch – the deeply loyal butler of the Addams Family. The towering giant wears a suit and bowtie and is ready to serve.
It– the high-pitched, babbling relative that is known for his tortuous amount of swagger. It wears his iconic dark glasses and bowler hat and always brings the party wherever he goes.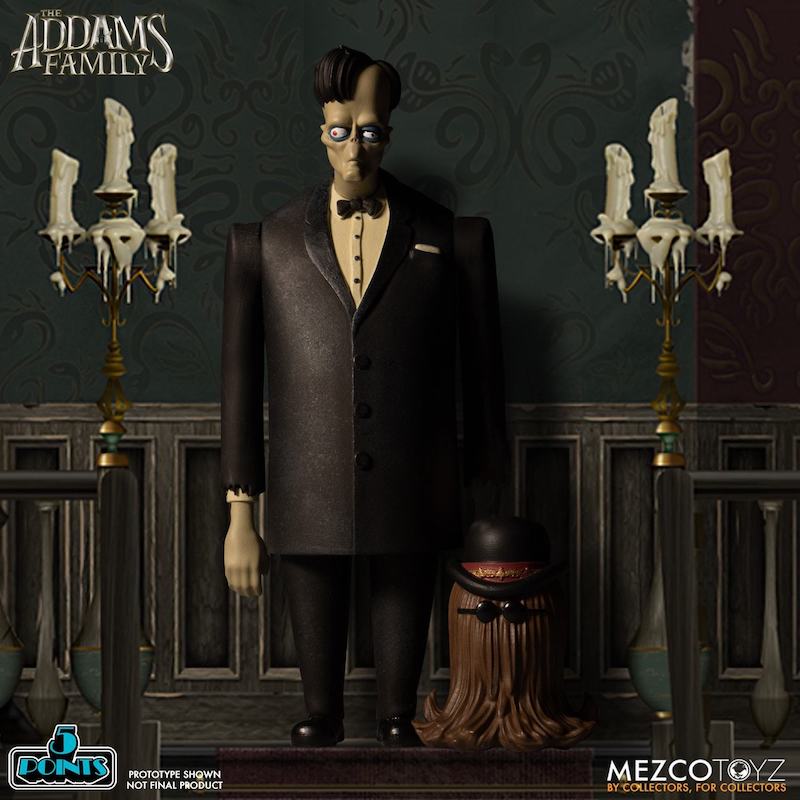 Thing (each 2 character set comes with a different version) – the disembodied hand that is somewhere between a beloved family pet, a valet, and a personal assistant.