Phoenix Rising is adding some brand new rules that will allow you to create your own Aeldari Warhost – Custom Craftworlds, Kabals, Wych Cults and Covens!
That's right folks the Aeldari are taking a page (or two) from the Space Marines with the new Phoenix Rising supplement. If you've ever wished that you could get a "Successor Chapter" type system for your Aeldari Warhosts you're in luck because those rules are coming soon!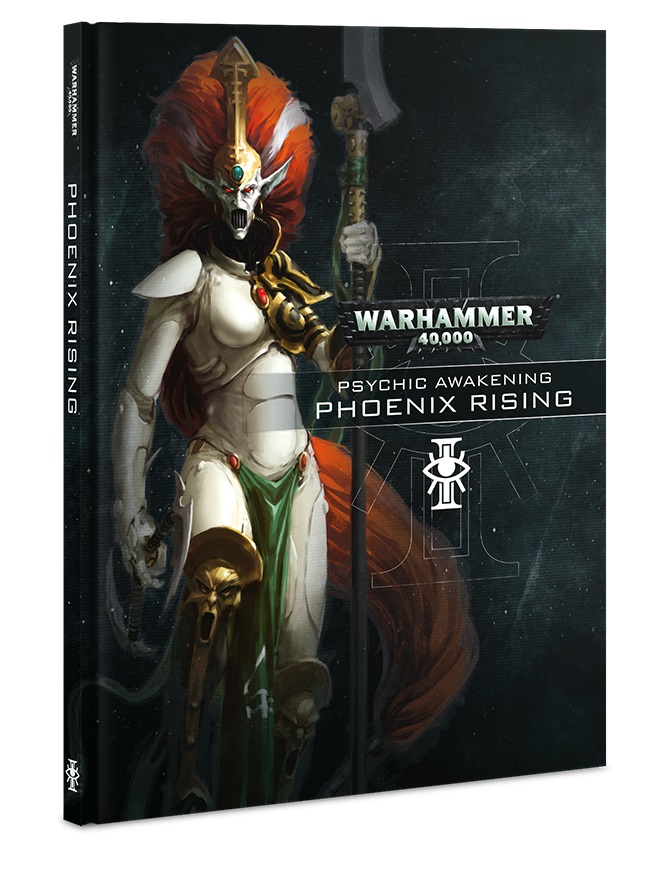 "As with Successor Tactics, if your Craftworld, Kabal, Cult or Coven Detachment of choice doesn't have its own associated Craftworld Attributes or Drukhari Obsessions, you can now choose two from those listed in Phoenix Rising to create your own!"
There looks to be a LOT of combinations to work with. The Craftworlds are getting "no fewer than 22" Craftworld Attributes to choose from. And as for the Drukhari Obsessions? They are getting even more on top of that! Here's a look at the teasers from GW:
Craftworld Rules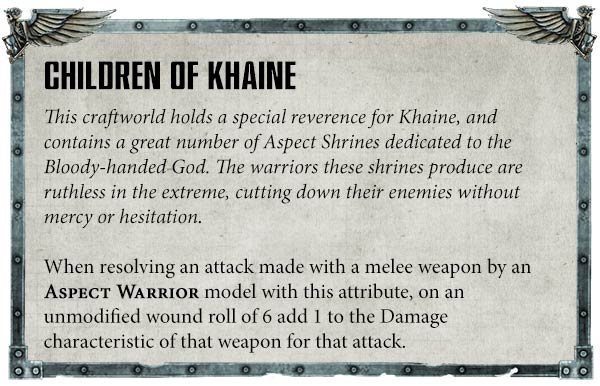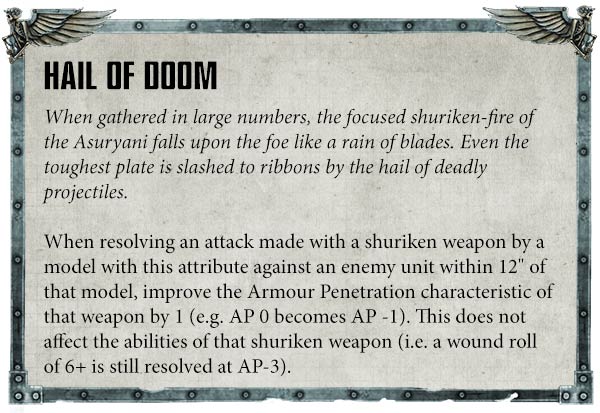 "New Powers of the Aspect Shrines are also on the way… There are six new powers to choose from for each of the nine Aspects, ranging from Howling Banshees to Crimson Hunters."
That's another 54 options to choose from for your Exarchs! Plus, they will unlock access to a new set of stratagems, too: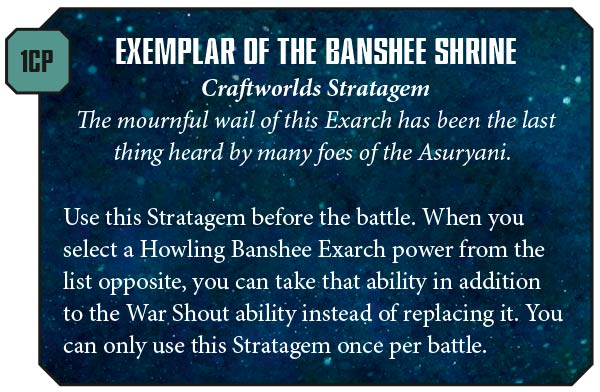 Furthermore, the Craftworld Aeldari are also getting a new Psychic Power Set to play with as well – Runes of Fortune. It's another 6 powers that they will have access to use and they can help you customize your Warhost even more.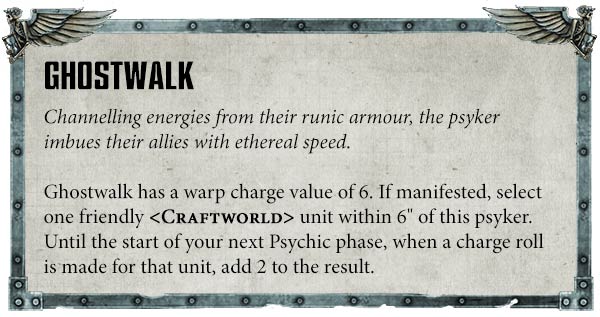 Drukhari Rules
While we don't see quite as many rules per sub-faction, in aggregate, the Drukhari are also getting a TON of stuff to mess around with. This might not be a total overhaul, but it's one heck of a tune up! Let's take a look at each of their previews as well:
Kabal Obsessions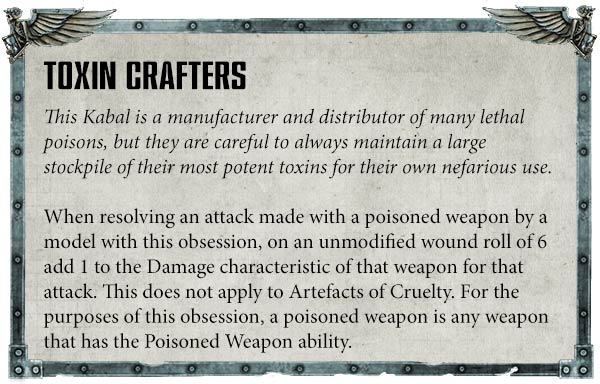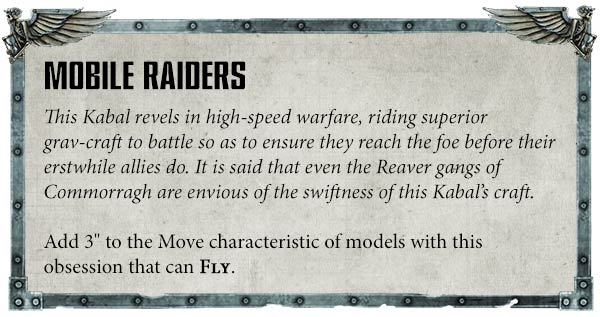 Wych Cult Obsessions
We also got some info on two more Obsessions:
Berserk Fugue – double hits on 6s to hit
Precise Killers – additional AP on 6s to wound
Not too shabby for those bricks of hits and wounds the Wyches will cause!
Haemonculus Coven Obsessions
"Master Torturers is always useful, as it halves the Command Point cost of the nasty Torturer's Craft Stratagem (+1 to wound)."
It sure sounds like the Aeldari are about to up their deadly game once again. Get ready to comb over all those rules and craft the perfect warband of Aeldari kills for your next warhost!
What do you think of these previews? Got any ideas you'd like to share with the rest of the class?