We now have a set of official rules for making your own craftworlds. Let's get started!
After years of only existing in the background GW has given us the tools to make our own Craftworlds. Based heavily on the Successor Chapter rules from Codex Space Marines, we get a large set of minor abilities, and you pick two for your homebrew creation. Today we are going through the 6 "other" craftworlds and picking what we think are the best fit.
The Other Craftworlds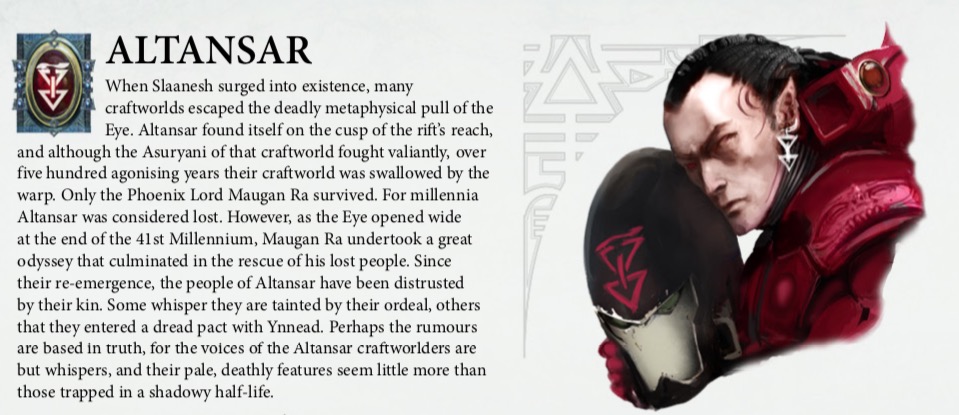 The sinister shadowy warhost of Altansar is distrusted by even their own kind. How could a people be trapped within the Eye for so long and be unaffected?
Grim – May reroll morale tests.
Warding Runes – Ignore Mortal Wounds on a 5+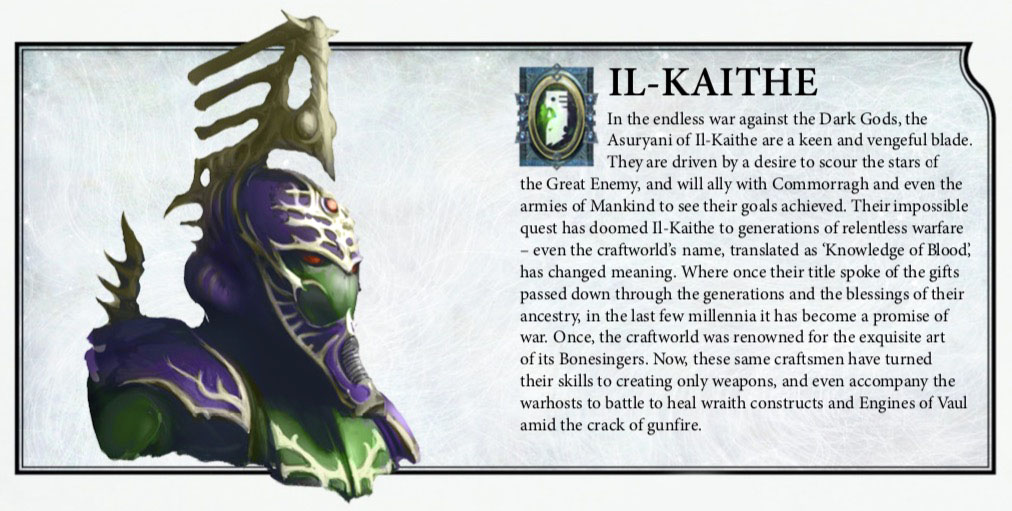 Dedicated enemies of all chaos, and with a fine tradition of crafting, the people of Il-Kaithe will never rest in their war against the Primordial Annihilator.
Vengeful Blades – Reroll melee hits versus CHAOS units.
Expert Crafters – May reroll single to-hit and to-wound

At home in the Webway, and almost corsairs, the fierce people of Lugganath will fight anyone in their path, Aeldari or otherwise.
Webway Warriors – May use Webway Strike stratagem additional times.
Headstrong – +1 to Charges.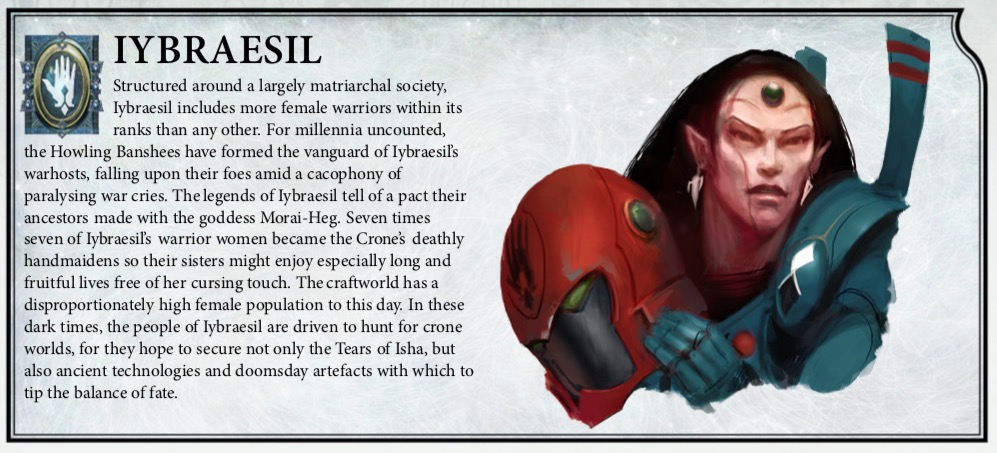 The warhost of Iybraesil eternally quest for lost Aeldari artifacts, and pray to Morai-Heg for protection. they field great numbers of female warriors.
Children of Morai-Heg  +1 to hit rolls if their unit is at under half strength.
Hunters of Ancient Relics  +1 A within 3″ of Objective markers.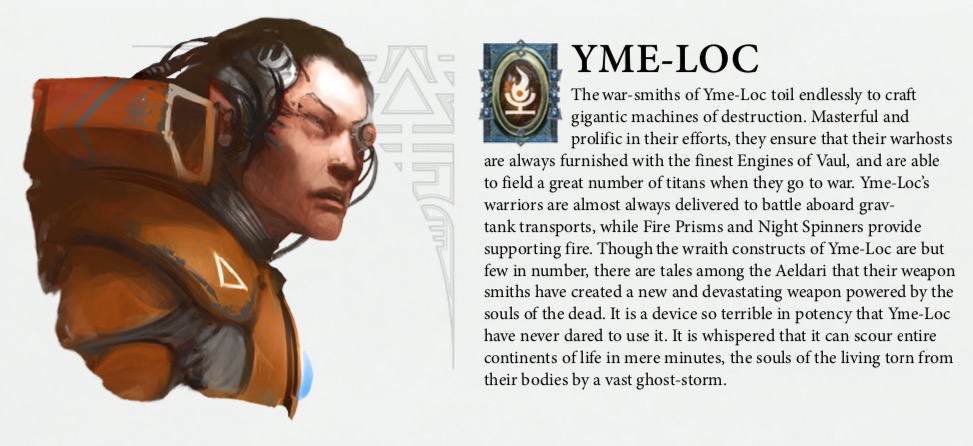 The craftsmen of Yme-Loc field many Engines of Vaul, and titans. Their warhosts are always vehicle mounted and do not fear to use the dead to augment the living.
Students of Vaul – Vehicles heal 1 wound per turn.
Mobile Fighters – On turn of disembarking, units reroll to hit rolls of 1.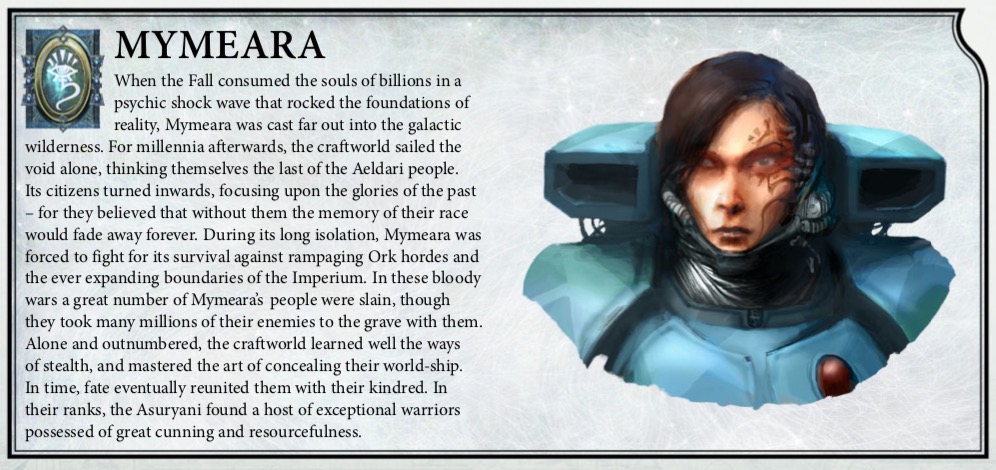 Mymeara held out against a hostile universe alone and without hope. Their warhost is as deadly as it is invisible, mastering the art of stealth millenia ago.
Masters of Concealment – Gain cover versus attacks more than 12″ away.
Masterful Shots – Ignore enemy cover.
~How did we do?