The dread master of the Incubi, the living blade… with these new rules, Drazhar is truly a lord of edges.
Step right up folks, Drazhar, the bad boy of the Blood of the Phoenix Box Set is getting a swanky new set of rules, and we're taking a look through them, as we've done with his counterpart, Jain Zar. As near as we can tell, they're feuding because they both have names that end with zar and that will not abide.
via Warhammer Community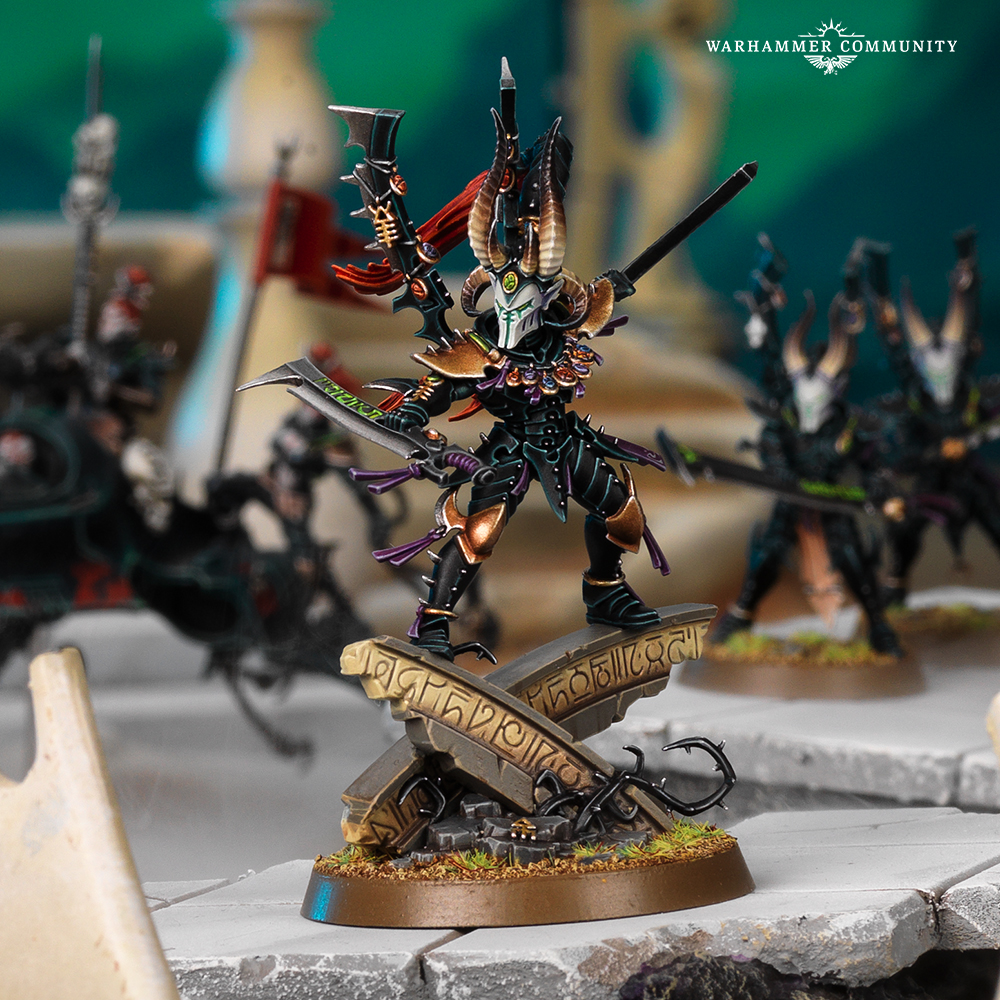 Drazhar is a brooding bad boy with a cool set of demiklaives that can be split into two swords for fifty percent more attacks, or wielded as one for a pretty decent Darth Maul cosplay. And if he wounds on a 6, like all incubi, Drazhar does 2 extra damage with that attack.

Backing all this up is a new, beefier stat line that adds an extra wound and a little more resilience to our dark elf bad boy.

With his klaives he cleaves. And he's a very good friend, because any Incubi nearby gets buffed, making it easier to land those lethal shots.

And that works out well, but where he really takes the center stage is with his Murderous Assault–this is the ability that lets him fight an additional time at the end of the Phase if he manages to charge his enemies. Combine that with his 5+ invulnerable save and you've got a recipe for a hero that can cut through tougher enemies.  A dark counterpart to Jain Zar, Drazhar is available in Blood of the Phoenix, and his new rules are also in Phoenix Rising.
All of this is available for pre-order tjis coming weekend, so get ready for aeldari swordfighting like you shouldn't believe.
What do you think of the new rules? Let us know in the comments!