Come and check out some of the new Exarch Rules you'll find waiting for you in Phoenix Rising. We're taking a look at Dire Avengers and Dark Reapers.
Phoenix Rising is coming out soon folks, and that means we've got some spoilers for you–notably some of the new Exarch Powers introduced in Phoenix Rising. This one is all about the rise of the Phoenix Lords as they cook up a plan to try and deal with Slaanesh once and for all, and it includes the cataclysmic escalation of weaponry and firepower you'd expect, especially after seeing the Vigilus treatment. So come and check out what's changed in this glorious new book.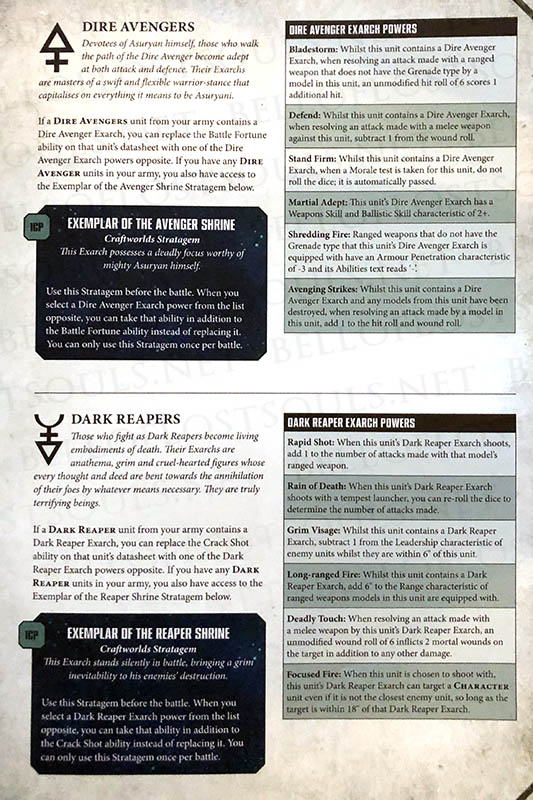 Thoughts
Overall I really like the new rules in general. I'm a big fan of the customization you can pull off, tweaking each of these units (as long as you've got an Exarch) so that you can make each squad your own. That feels very good, and it helps that some of these abilities are particularly spicy.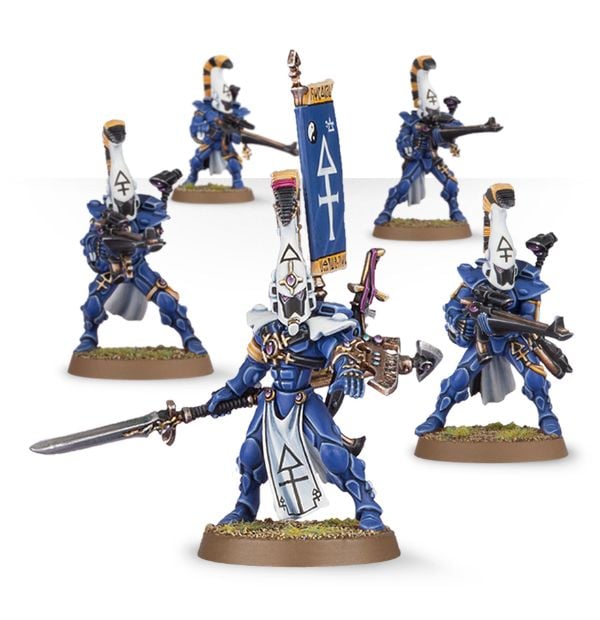 Dire Avengers
I really dig Bladestorm or Shredding Fire for these guys, though none of the abilities feel super out of place, except of course for the Stand Firm. Morale isn't really a big problem for the Aeldari, generally by the time it matters you're either completely dead or you've basically won. I'm curious to see what options filter to the top of the meta, once this book has been out for a while. It feels like that's a good way to expand the game without dra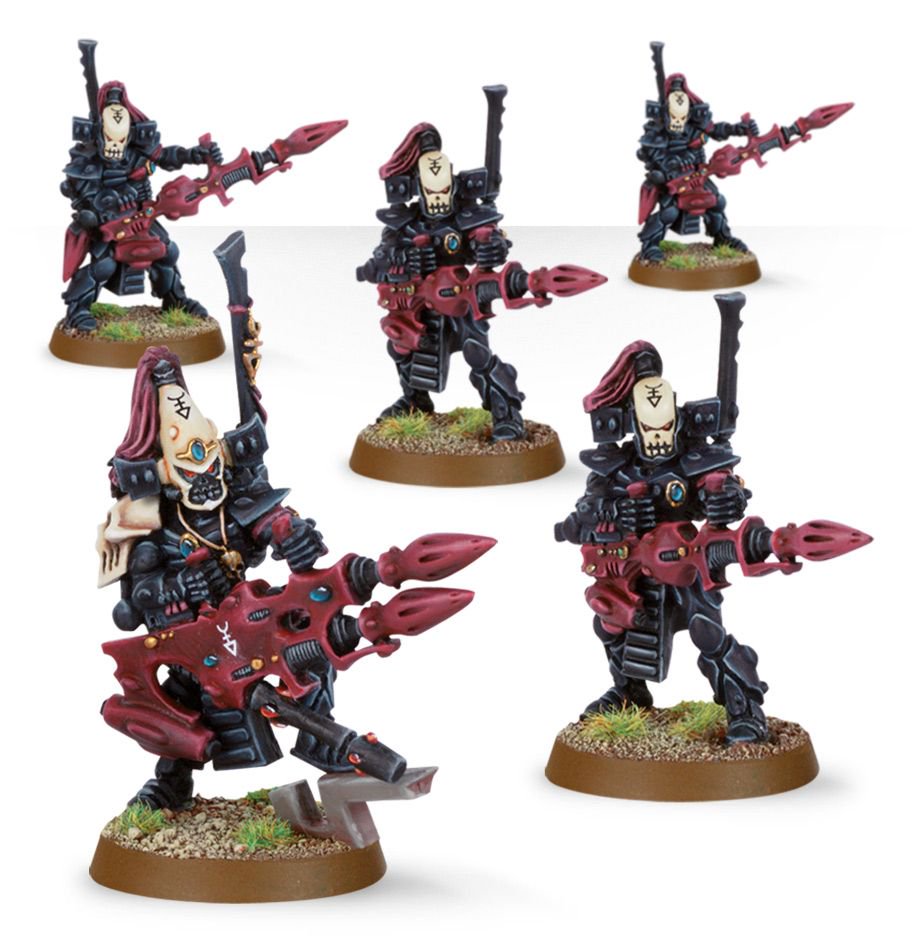 Dark Reapers
The Dark Reapers, on the other hand, have some truly excellent choices all around. I really like these ones–they feel like you're adjusting the unit to fit a different purpose. Are you character hunting, beefing up your exarch, giving the whole crew a longer range? Whatever you decide, this squad of Dark Reapers is going to get the job done. Combine these powers with Crack Shot (thanks to the stratagem) and you're sitting pretty, whatever army you're going up against.
What do you think of the new rules? Let us know in the comments!