With Eldar Exarchs getting a power boost in Phoenix Rising, let's go back and see how they stack up to the originals.
Psychic Awakening has given the Exarchs a nice power buff. Now you can choose from a list of Exarch Powers per aspect or even spend a CP to but a 2nd one! This is a great way to build up a "mini character" within squads.  But it turns out this is a return to the old way of building your Exarchs way back in 2nd Edition. Let's see how it used to work back in the day…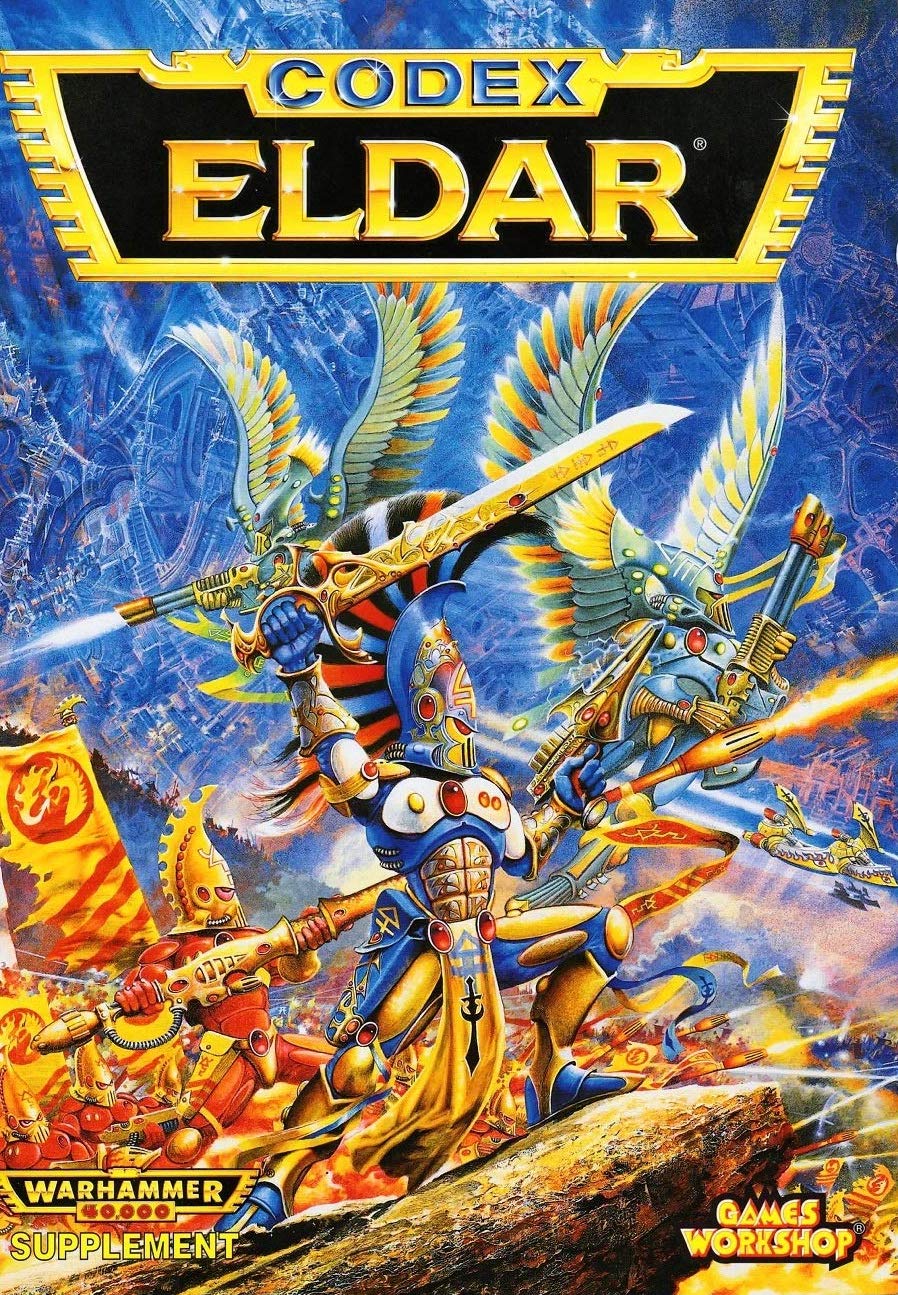 Welcome to 1994
The 2nd Edition Eldar Codex was a beautiful thing, stuffed to the brim with everything from  Aspect Warriors, to Harlequins, to Exodites. Back then Exarchs were characters you bought seperately in your list. They didn't have to match your Aspect Squads and had a certain fluidity to their role and abilites. You could build Exarchs in a lot of different ways – almost like lesser versions of the much later Autarchs.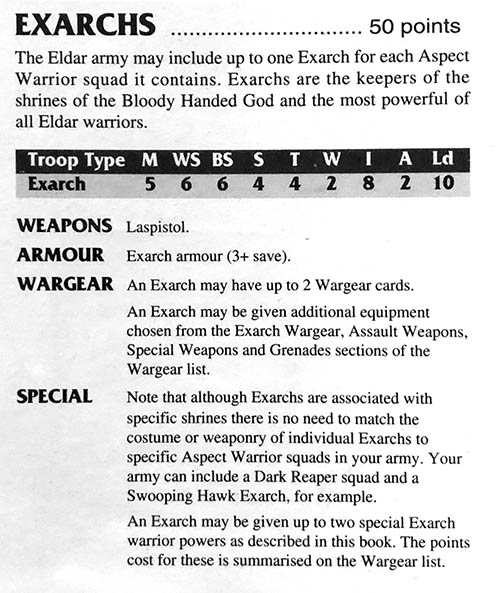 Here's the basic unit entry for Exarchs. That WS/BS 6/6 is pretty spicy! They had 2 wounds back then – something I hope will return one of these years. Note they can freely mix and match equipment from all kinds of lists, and you could mix Aspect Temples and Exarchs freely.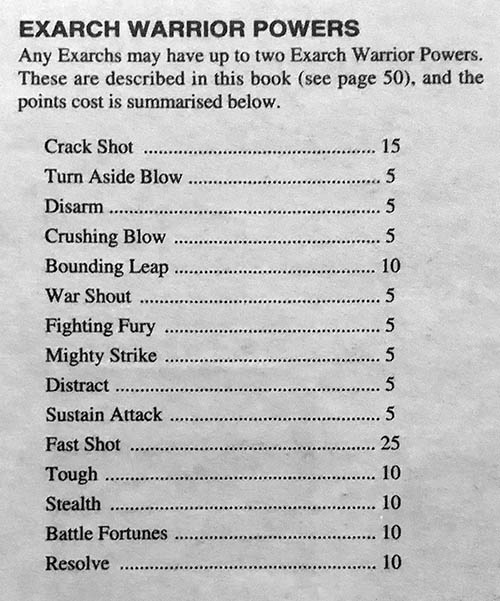 Here's the master list of Exarch Warrior Powers. Exarchs could have 2, and the Avatar of Khaine could have 4.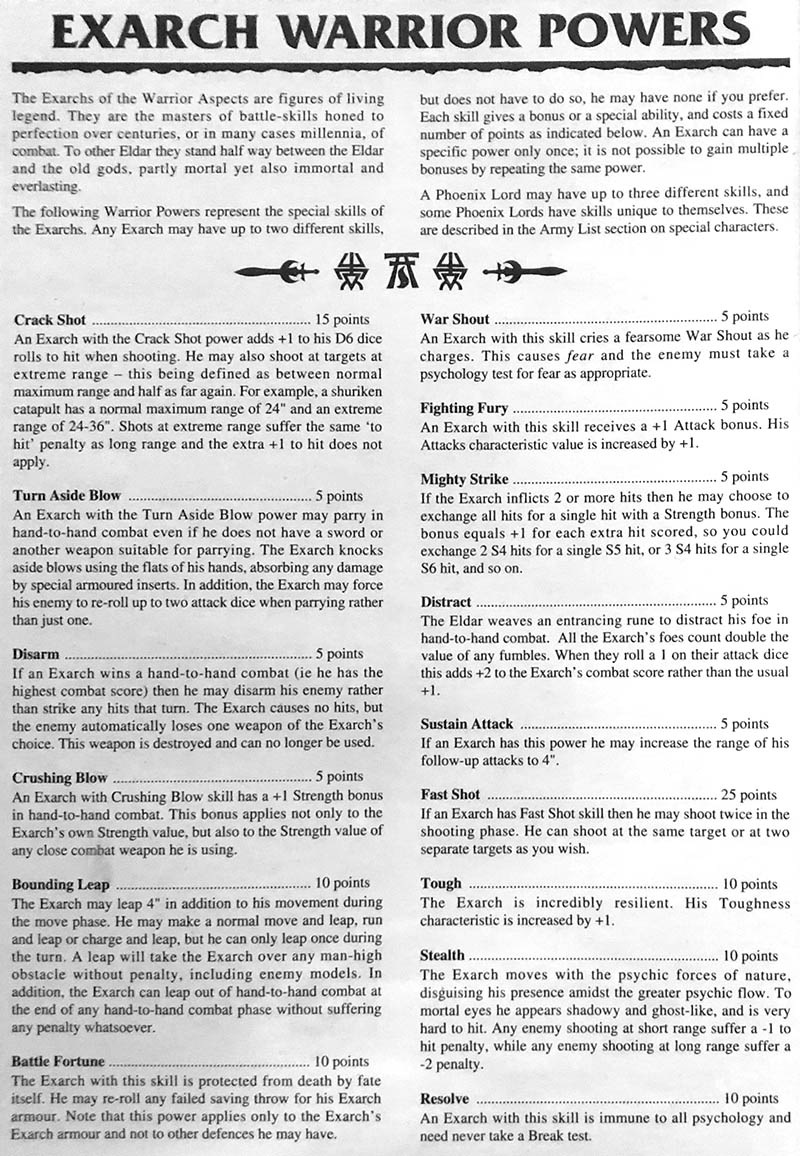 And here's the master table. Many of these have evolved into the new Exarch chart powers, as well as the special abilities of the Phoenix Lords. Some like Crushing Blow have survived almost intact while others have morphed over the decades. The biggest change is the breakup of this master list as the various powers have been assigned to particular Aspects.
Hello Phoenix Rising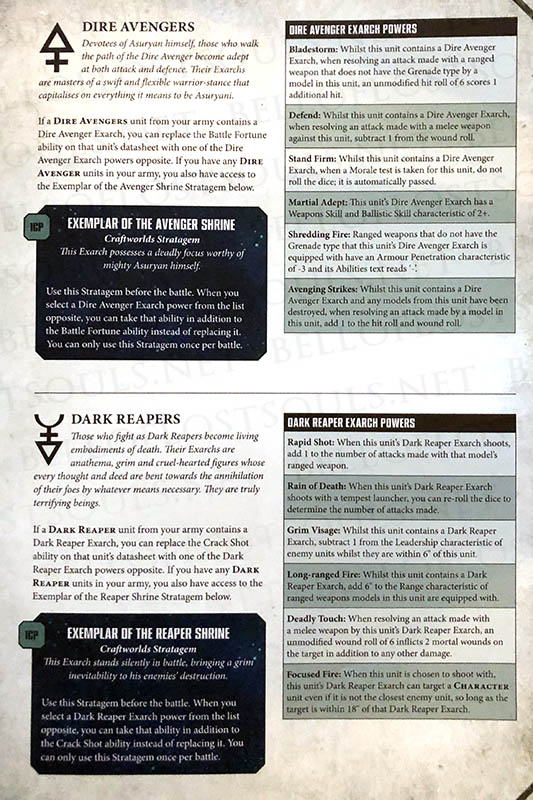 Fast forward 25 years and Phoenix Rising has brought back some punch to the Exarchs. You can take a look at the new charts for the Dire Avengers and Dark Reapers and compare it to the original to see their original forms.
The Minis
On the minis front, some of the Exarchs have gotten much better over the years – like the brand new Banshee mini, while others like the Pistol/Web of Skulls Dark Reaper Exarch have been lost to the mists of time.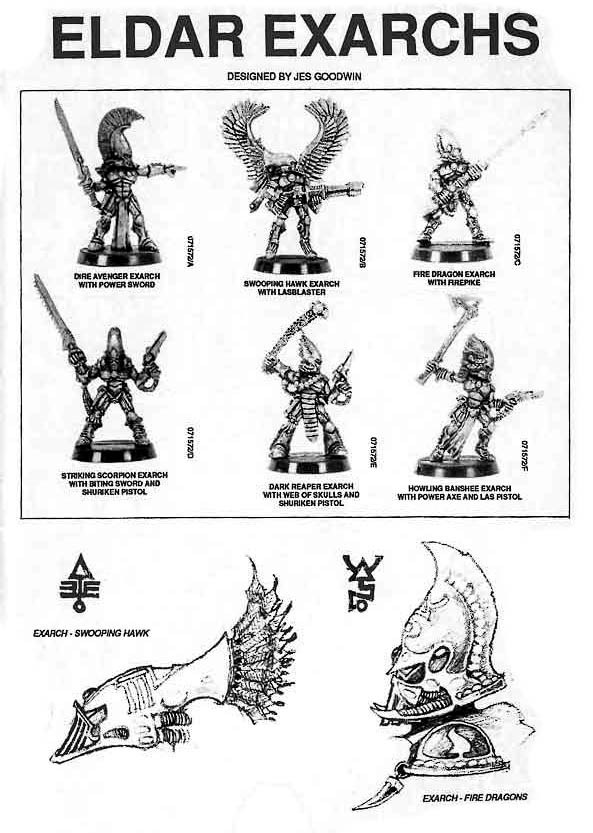 ~ I hope to see the Exarchs return to up-powered mini-characters in time.  How about you?