The Impulsor is heading coming soon and Games Workshop is showing off some of the alternate options on for the new transport!
When it comes to transport options, the Primaris are getting another one with the Impulsor. This new "fast-moving assault transport" has got some interesting looking upgrades that provide it with a wide array of options for many combat roles. Today, GW is showing off those options and talking about what those roles are – so let's dive in!
The Impulsor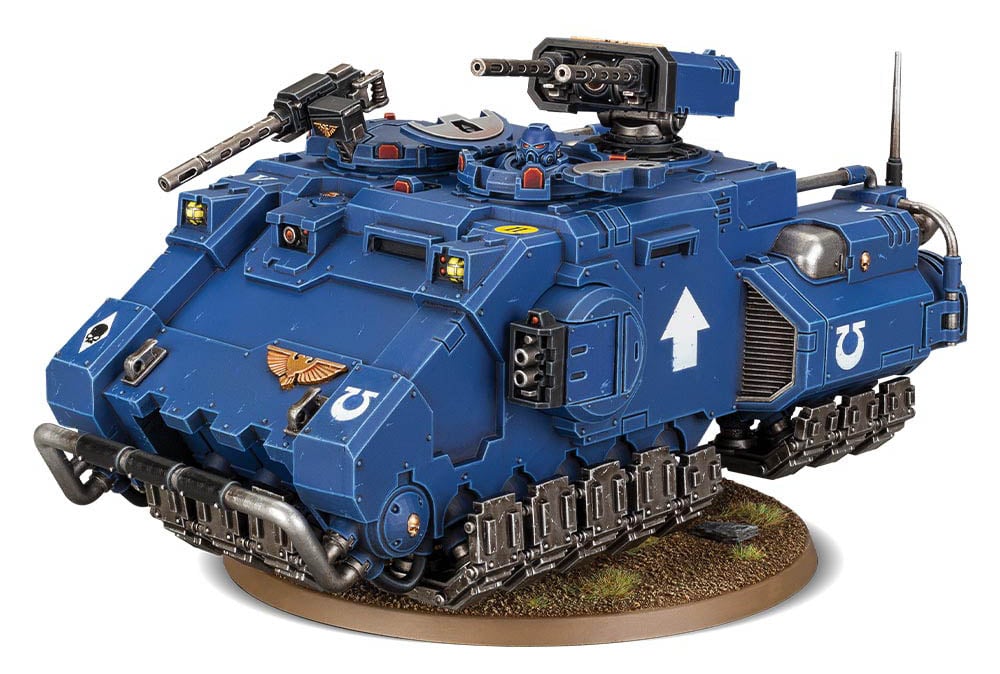 "The Impulsor is a fast-moving assault transport that benefits from the same advanced gravitic-impulsion technology employed by the heavier Repulsor-class chassis. These vehicles are often used by Vanguard forces to deliver the killing blow, or in a similar capacity to Rhino APCs to form armoured columns or launch rapid outflanking manoeuvres."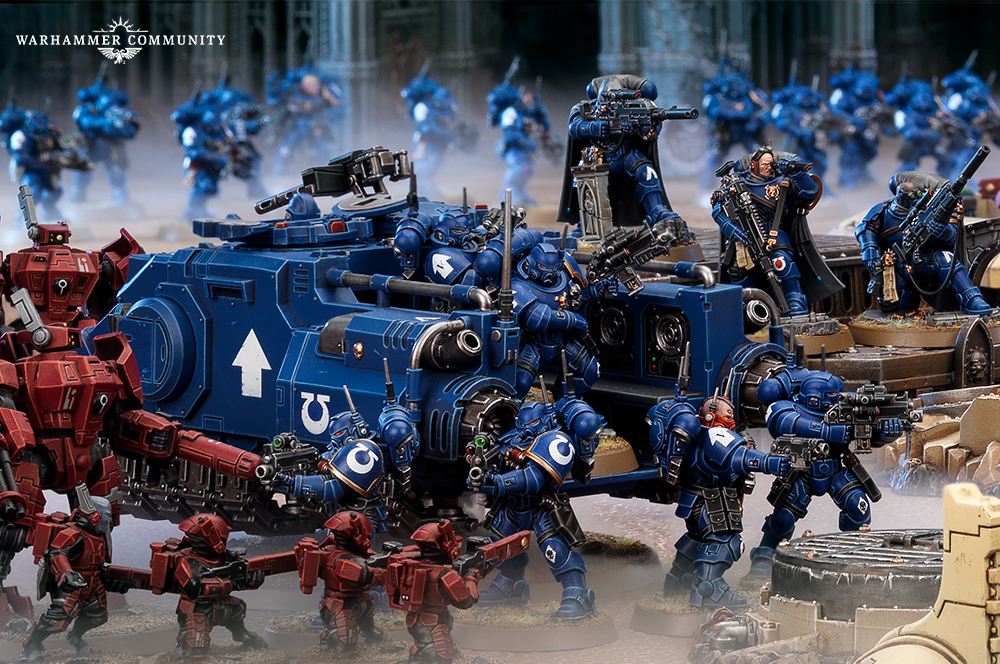 The Impulsor is sporting an open-top and open back look. It's almost a direct opposite of the Ad Mech's Skorpius Dunerider: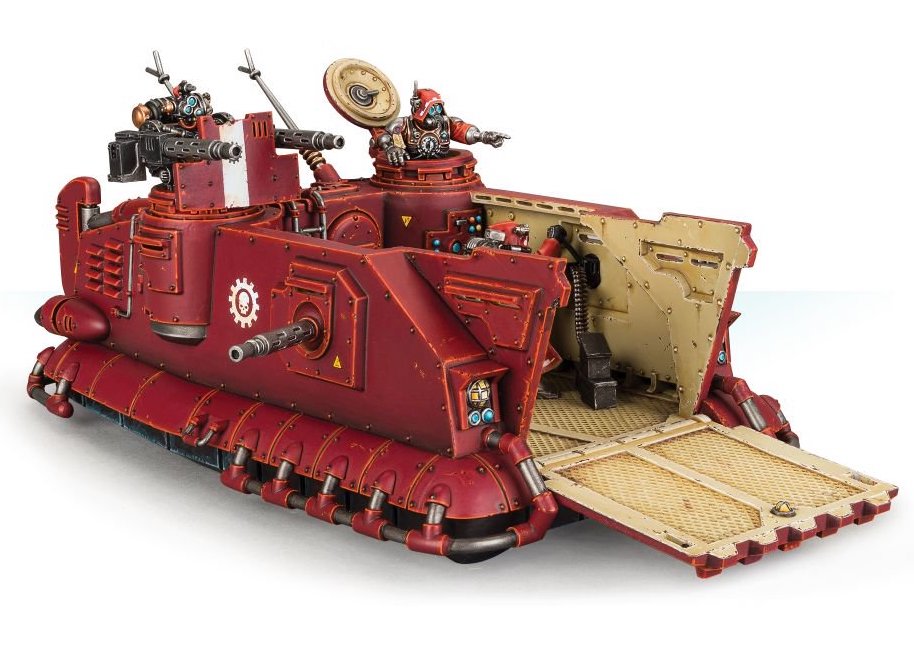 "Like this, but the back is the front and the front is the back!"
Stat-wise, the Impulsor moves 14″ a turn and can carry up to 6 Primaris Marines – but not any with jump packs or Gravis Armour. Ideally, this transport is going to be used for the lighter Intercessors and Infiltrators/Incursors.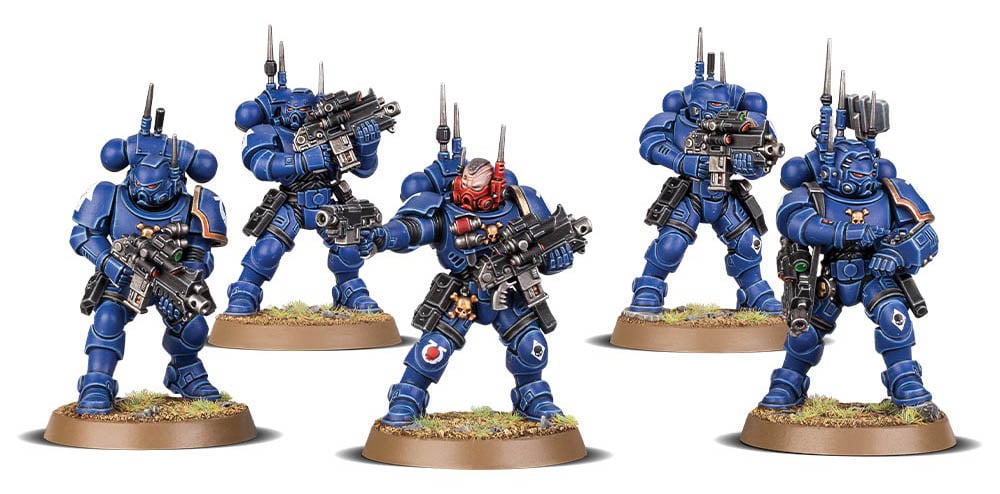 It's too bad that as an assault vehicle, the units that are exiting don't get you assault however. It would have been a great transport for the Reivers.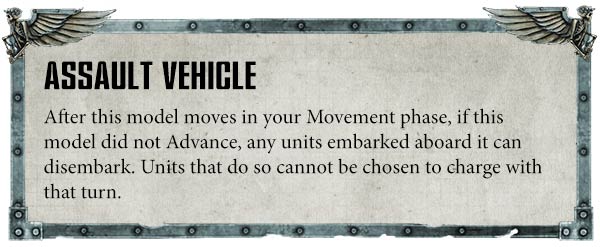 The Upgrades
As for the upgrade options, this is one area we think this kit does it right.

Shield Dome is going to turn this Toughness 7 transport with 11 wounds into a problem for folks to actually kill. Park this on an objective and force your opponent to take it out – as long as you can keep rolling 4+, it's going to be a thorn in your opponent's backfield.

So, theoretically, if you took 5 Impulsors with Orbital Comms, you could drop the attack each turn for the first 5 turns. If you're just sniping one unit, D3 mortal wounds on a 4+ isn't bad…but if you happen to hit multiple units, that could really add-up. Orbital Comms Array is for the Ork player in all of us. It could randomly do a bunch of damage. It could also randomly do nothing.

The Ironhail Skytalon Array isn't particularly impressive – except for the fact that it does get +1 to hit AND wound vs flyers. For most super-sonic flyers, it's wounding on 4s. And for jet bikes and other hovercraft, it's even better. In the current meta, this option might not be all that terrible…

The Bellicatus Missile Array is the final option and it really seems like this one is the kitchen sink approach. Not sure what you want it to do in your game? Take this one and shoot missiles at everything.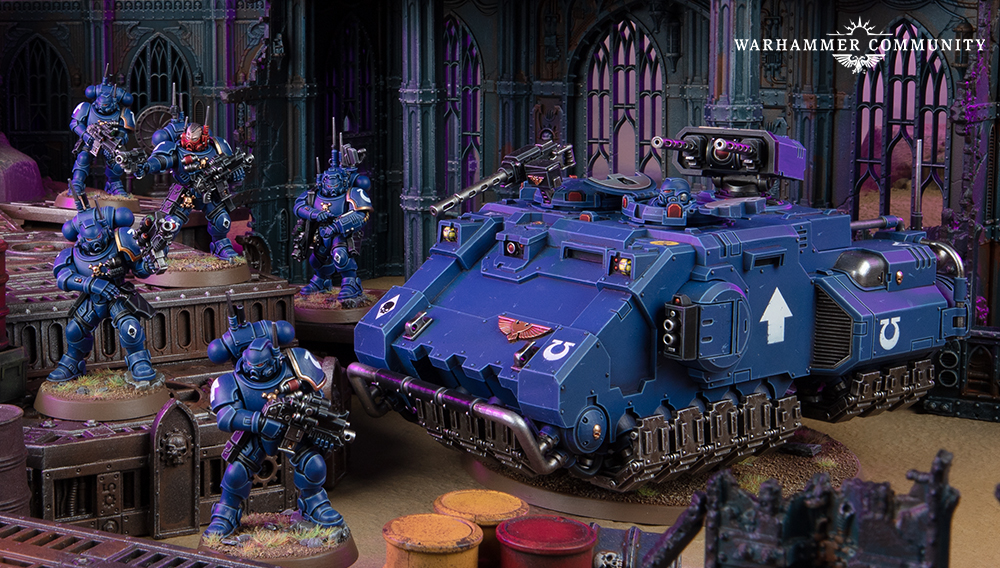 The Impulsor has some cool looking options and it's got a smaller footprint than the Repulsor as well. It's coming to pre-order this weekend from GW.
What do you think of the different options/bits? Which battlefield role do you want your Impulsors to fit?