Games Workshop is continuing to drop rules in White Dwarf and this latest one will help the followers of Slaanesh pull of some long charges!
The October issue of White Dwarf is coming soon and it's packed with loads of articles once again. For a full rundown, you can check out GW's write-up here. Some of the big standouts are that Vanguard Reinforcements are coming to Kill Team, the Sisters of Silence are getting an Index Imperialis, and on the AoS side, The Host of Syll'Esske are getting a Tome Celestial.
Essentially, this Tome Celestial is going to be similar to the Index Imperialis "mini-updates" we've seen before. So if you're playing a Slaaneshi Warhost, you are going to want to pick this one up. Why? Because it will contain 4 new warscroll battalions and GW is showcasing one today:
The Vengeful Throng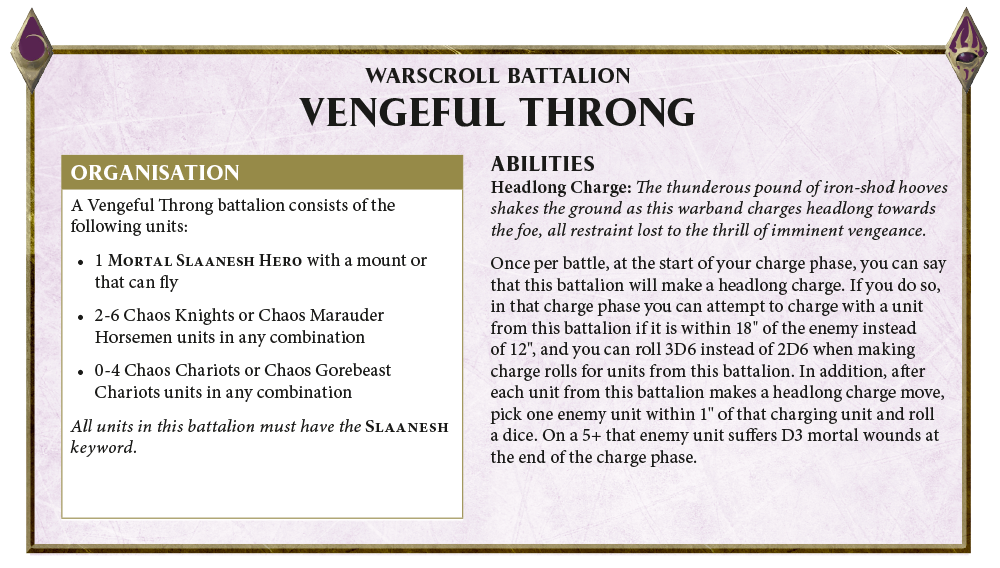 This is a pretty potent Battalion for a few reason. The first one is that it allows you to pull off 18″ charges – or at least attempt them. Even if you don't need to make that far of a charge, you will also get the extra D6 to roll on your charge rolls once per game. That bonus consistency is pretty beneficial for a unit like Chaos Knights! Plus you get the bonus of dishing out D3 mortal wounds on a 5+ which isn't too shabby.
While this particular Battalion is limited to specific mortal followers of Slaanesh, you can bet that the other battalions are going to benefit the other followers of Slaanesh.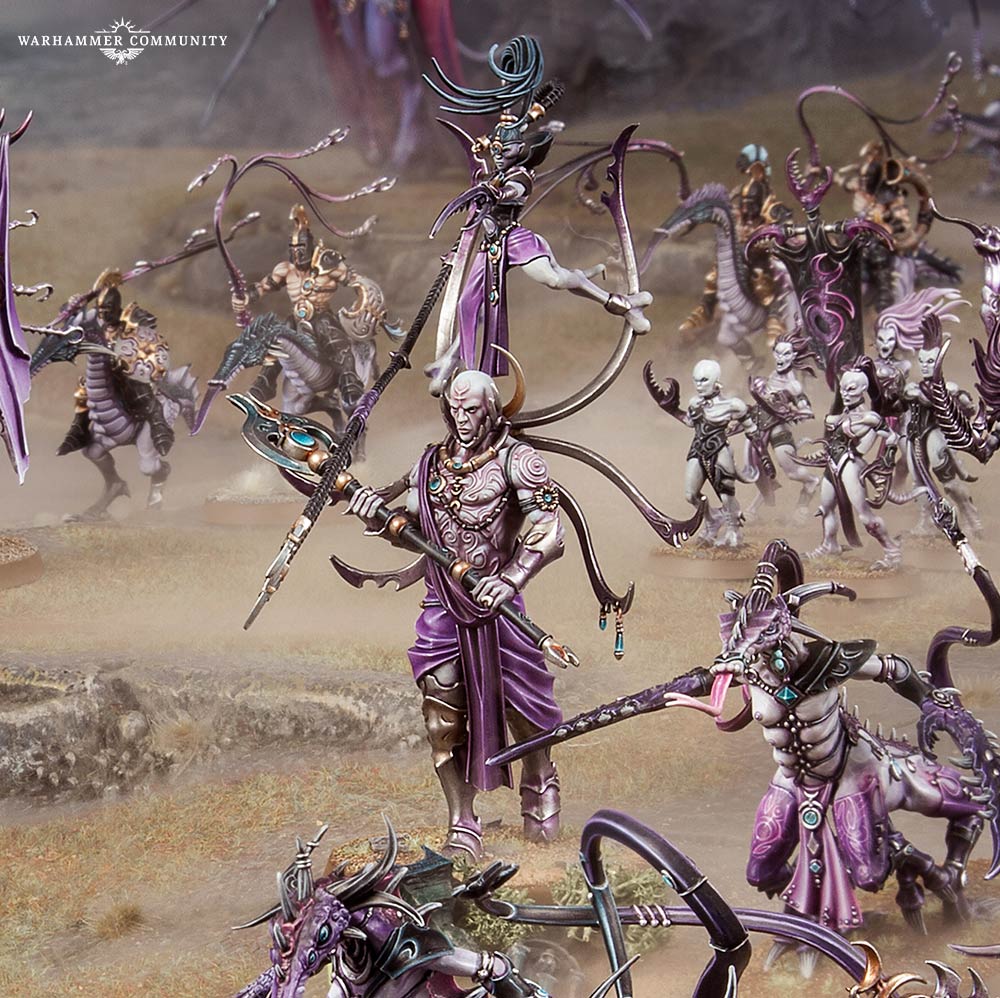 New allegiance abilities and four total warscroll battalions are coming with loads of lore as well. If you're chaos army is dedicated to Slaanesh, this White Dwarf is totally for you!