Every year players from all over the world gather for one of the largest Warmachine tournaments, the World Team Championship. Let's take a look at the winning teams lists!
Last weekend 64 teams of 5 players each headed to Belgium to partake in the WTC. After an intense weekend of games here are the top 10 teams this year.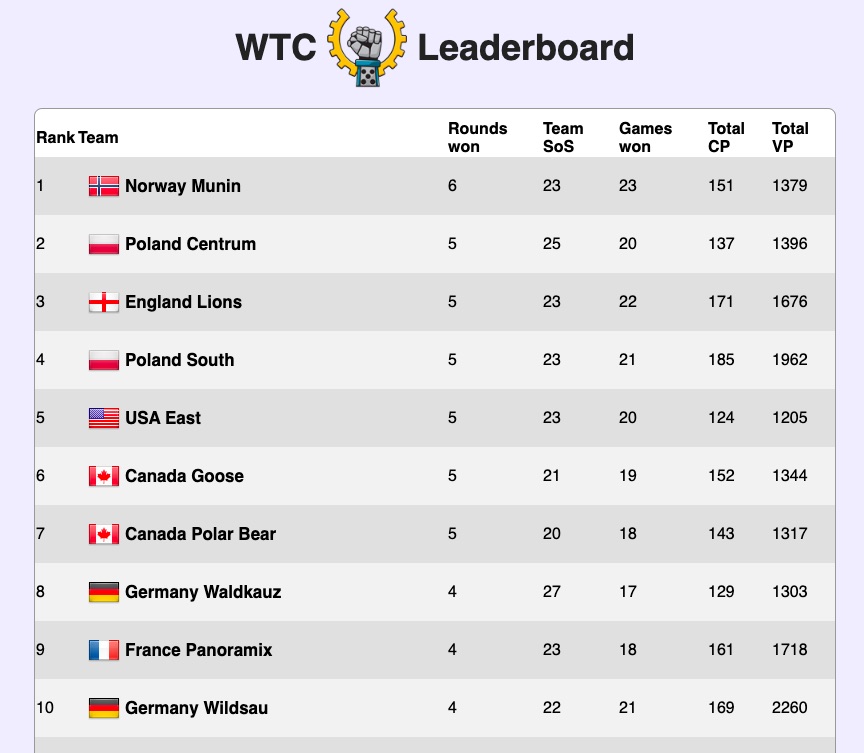 A huge congrats to Norway on their impressive victory! If you would like to take a look a the full standings head over to the WTC site.
Let's take a look at the 10 lists that made up team Norway Munin. You'll notice the warnings about a pre-release entry on many lists. This is just due to the Hermit of Hengehold not being officially released when these lists were made. However the Hermit was legal for the WTC and appeared in an absurd amount of lists.
Sverre – Retribution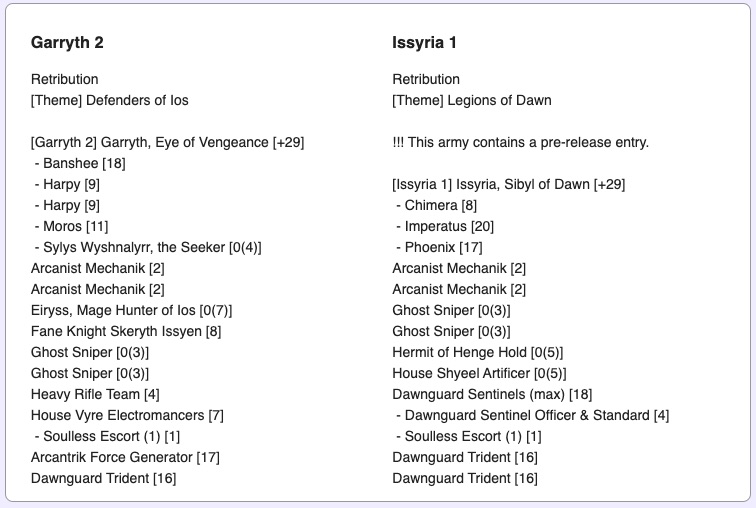 Garryth2 and Issyria make for an intimidating pair. The real surprise here is the lack of a 2nd Trident in the Garryth2 list.
Christian – Protectorate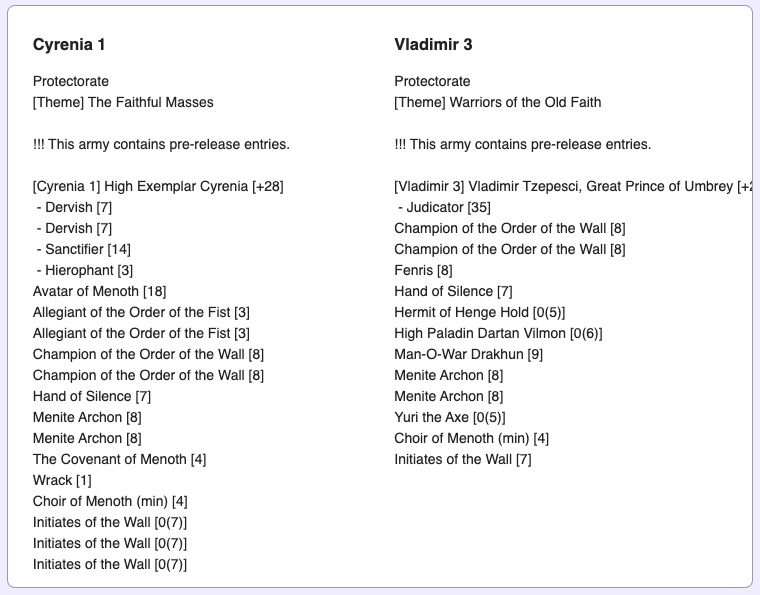 Warriors of the Old Faith is new theme, so we're seeing a lot of crazy lists trying out these new combinations of models. From outside the Faction looking in, it can be genuinely confusing trying to figure out what these lists do.
Kuba – Protectorate

That Harby list is just gross, so many things that won't die! The Menite Archon is clearly making a splash in the meta, all 4 Protectorate lists are running two of them.
Martin – Legion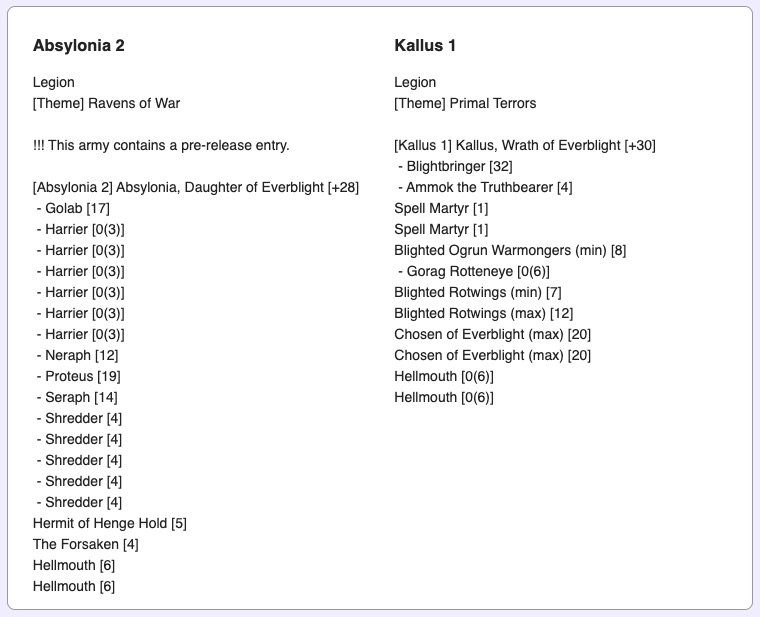 This Abby2 list looks like an absolute blast to play, here's a direct link to the twitch video if you want to see it in action.
Juan – Grymkin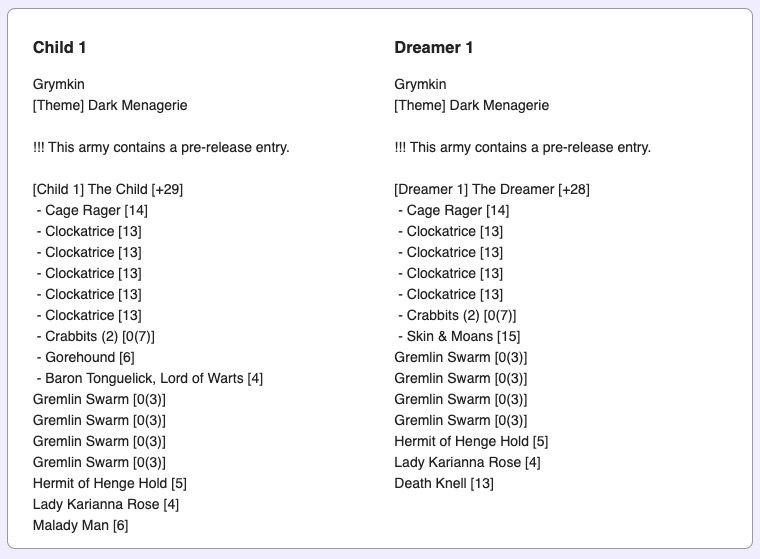 Much to everyones surprise, Clockatrice and Gremlin Swarms everywhere!
Where to Watch
In case you missed the action you can rewatch the streamed games on the Warmachine WTC Main channel. These videos have live commentary and will rotate through the 5 games being played that match. It's likely these games will make it to YouTube at some point as well, but they aren't up yet.
What do you think of the lists? Any lists that surprise you?