40K: Using Cataphractii Terminators to Win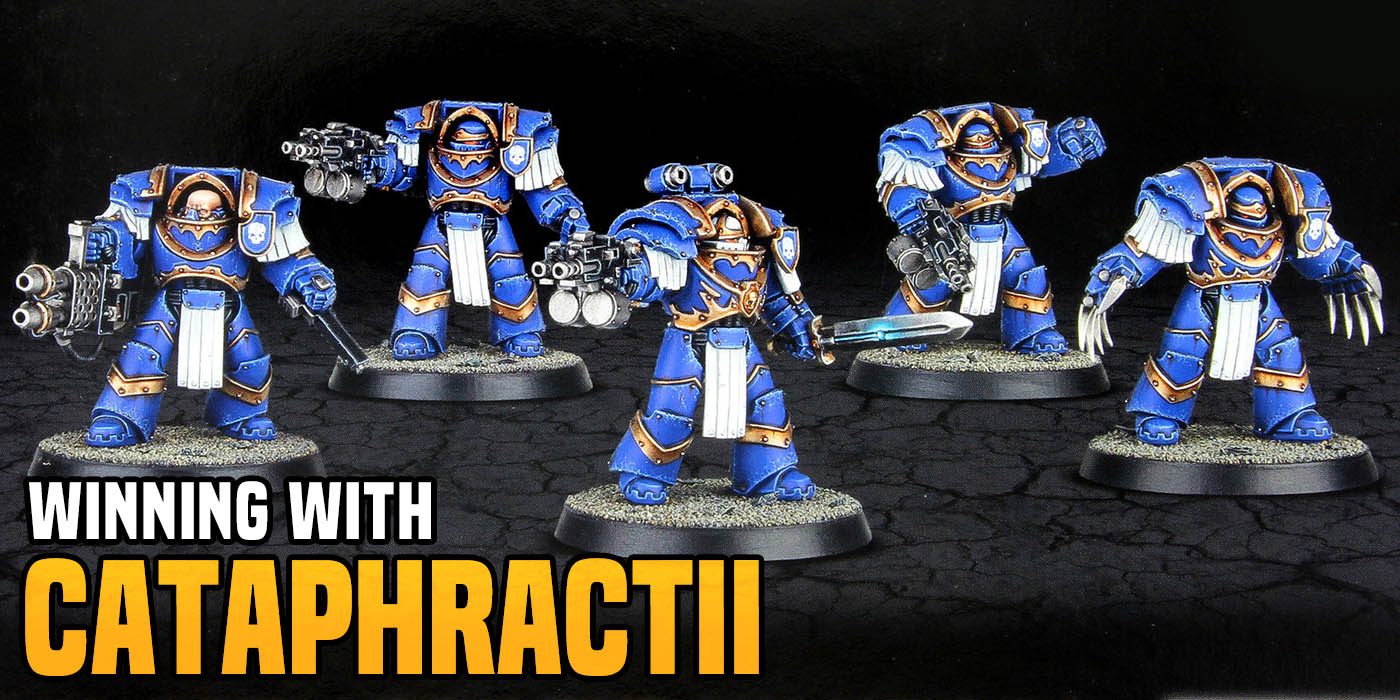 Cataphractii Terminators are hot under the new Space Marine codex. Here's how to use these sleeper units.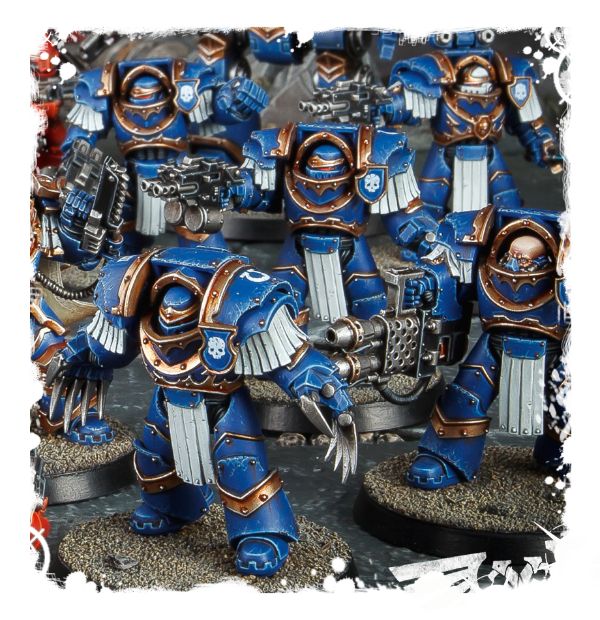 Here's my current Terminator build:
Cataphractii Terminator Squad:
. Cataphractii Sergeant: Chainfist – Combi-Bolter – Grenade Harness
. Cataphractii Terminator: Chainfist – Combi-Bolter
. Cataphractii Terminator: Chainfist – Combi-Bolter
. Cataphractii Terminator: Combi-Bolter – Power Fist
. Cataphractii Terminator: Combi-Bolter – Power Fist
This unit comes in just under 200 points which is just right for me. Obviously Assault Centurions are very popular and rightly so now armed with siege drills, flamers and Hurricane Bolters – you can field a four man squad for just over 200 points. I chose CATs though since I run Ultramarines and they can deep strike. Assault Centurions are a superior choice for other factions like Ravenguard and White Scars since they provide similar inbuilt delivery systems.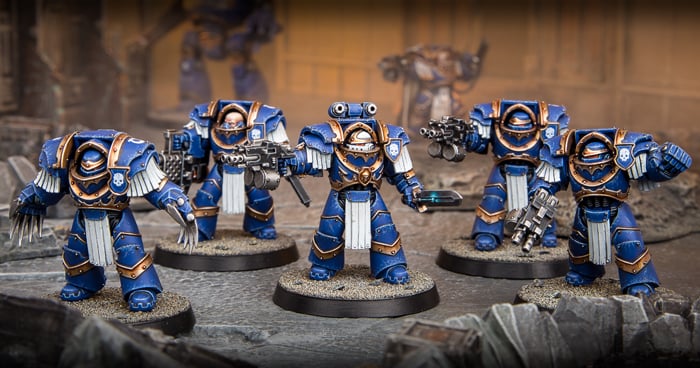 Deep Strikers
The ability to deep strike really helps a relatively slow moving unit get them where you really need them and also protects them from alpha strikes and potent psychic attacks. Versus an army like Genestealer Shock or Cult it might be more prudent to simply deploy them at the start but with the threat of Infiltrators these types of lists have fallen out of vogue in more competitive circles. With pile-in and consolidate moves CATs can navigate quite quickly once they get stuck in… so their base 4″ movement isn't an issue. Opponents tend to forget about them as well when you're blasting them apart in your shooting phases and can help to catch them off guard. I don't often rely upon making a 9″ charge from deep strike as it's not very reliable… versus many armies though they will come to you and it's not an issue in this type of situation.
Powerful Bolters
I found I needed a solid melee unit to help protect my castle. CATs can also come in behind enemy lines to act as a shock unit applying pressure so there is some versatility to this application as well. The combi-bolters are quite good now as well buffed by Bolter Drill and the Tactical Doctrine. Obviously it's not as good as Hurricane Bolters but I look at the shooting component for this unit as the sweet cherry on top since my army already has lots of Bolter fire in general.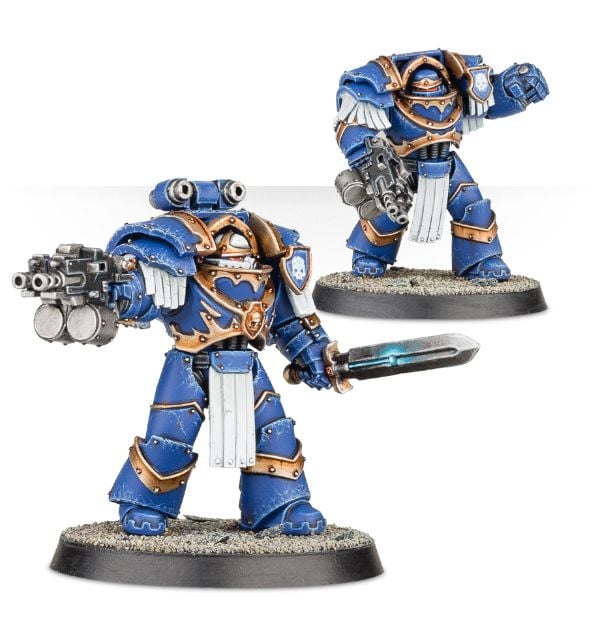 Subscribe to our newsletter!
Get Tabletop, RPG & Pop Culture news delivered directly to your inbox.
Potent Assaults
CATs pack a serious punch with their deadly Chain Fists which are AP4 cutting straight through 2+ armor saves and inflicting straight damage D2. The Fury of the First stratagem boosts their weapon skill to 3+ bringing them on level with Assault Centurions when it comes to punching more accurately. They will inflict some serious damage to any target on the charge.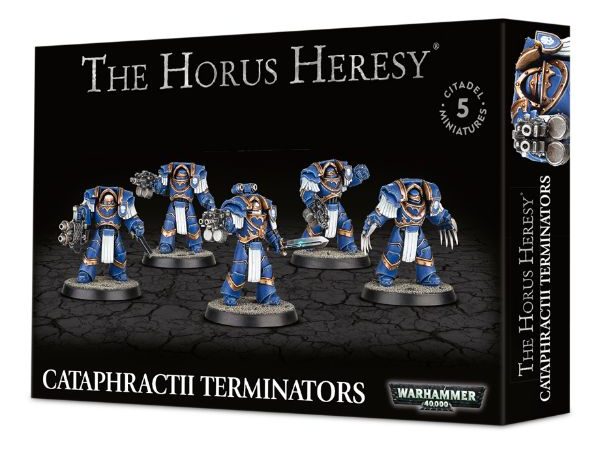 Tough as Nails
Finally CATs are quite resilient with their native 4++ invulnerable save plus say versus a hard hitting enemy character you can boost their survivability with the stratagem Transhuman Physiology. Sometimes just surviving one extra turn can swing a battle in your favor or drive the last nail in your enemy's coffin. I rate them over both Assault Terminator and Terminator squads due to the combination of the 4++ invulnerable save, Chain Fists and Combi-Bolters. They work for me because they can deep strike since I play Ultramarines.
What untraditional units are you using out there on the tabletop?