40K:SoCal Open, Being a player not a judge, Knight Challenge Results :TFG Radio

This week on TFG Radio: SoCal Open experience, trying to not be a judge when you're a player, the crowning of the winner of the Knight Challenge, and more!Episode 50 is here! This week we have Adam, Danny & Tom as all 3 went to the SoCal Open. They discuss their experience at the event, the pitfalls of pulling the "I'm a judge/TO" card when you're a player, a conclusion of the Knight Challenge, a number of announcements, and more!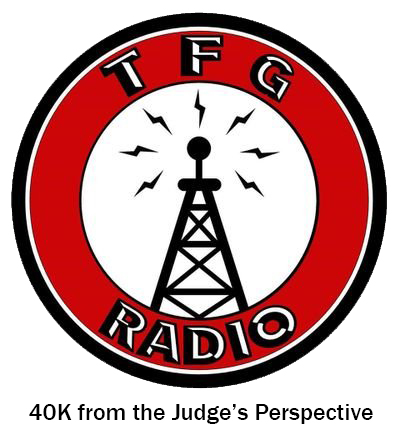 TFG Radio Twitch Stream Episode #50
~I hope you enjoy the show! Be sure to say something in the comments section. Whether it's your opinion of the show itself, or just to suggest something we could talk about in the future, be sure to drop us a line.

If you're a fan of the show, and would like to help us to make the show better, be sure to visit our page and support today:
TFG Radio Patreon