With a new Battleforce box for each of the 4 Grand Alliances it time to take a look at which ones are the best deal!
We did it for 40k, so why not for the 4 Age of Sigmar Battleboxes, too. These are going to be great deals if you're wanting to start an army anyhow – but it's always nice to see just how much you could save by scoring one of these boxed sets. We're going off the unofficial pricing, but we think that are in the ballpark anyhow. So let's dive in!
Stormcast Eternals Exorcism Soulstrike – $185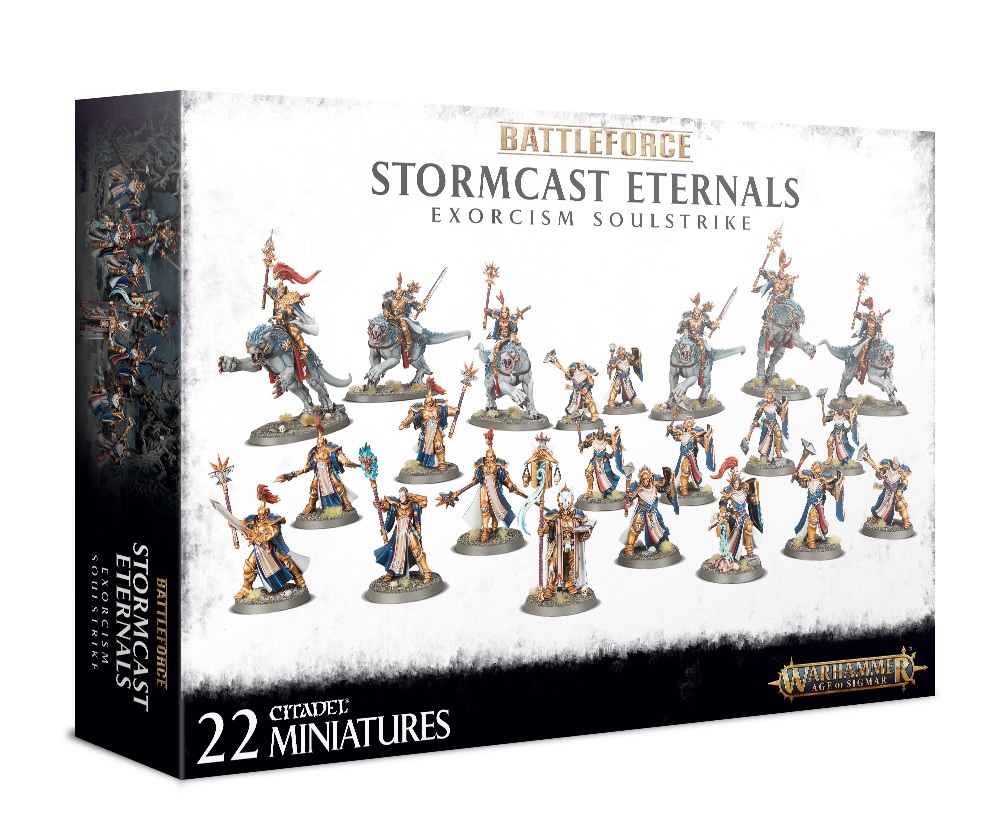 Stormcast Eternals Lord-Exorcist $35
Stormcast Eternals Evocators on Celestial Dracolines $60 x 2 = $120
Total MSRP: $275
Total Savings: $90
Nighthaunt – Court of the Craven King – $185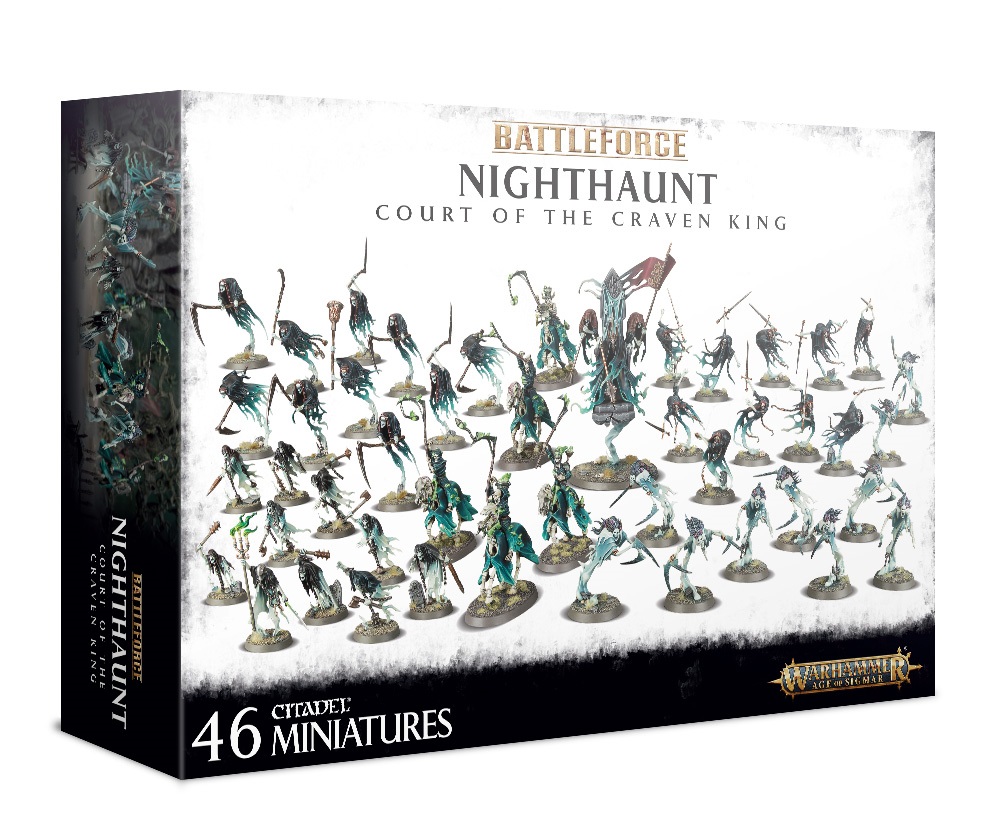 Easy to Build: Chainrasp Hordes $40
Kurdoss Valentian, The Craven King $45
Total MSRP: $255
Total Savings: $70
Skaven – Corrupting War-Swarm – $200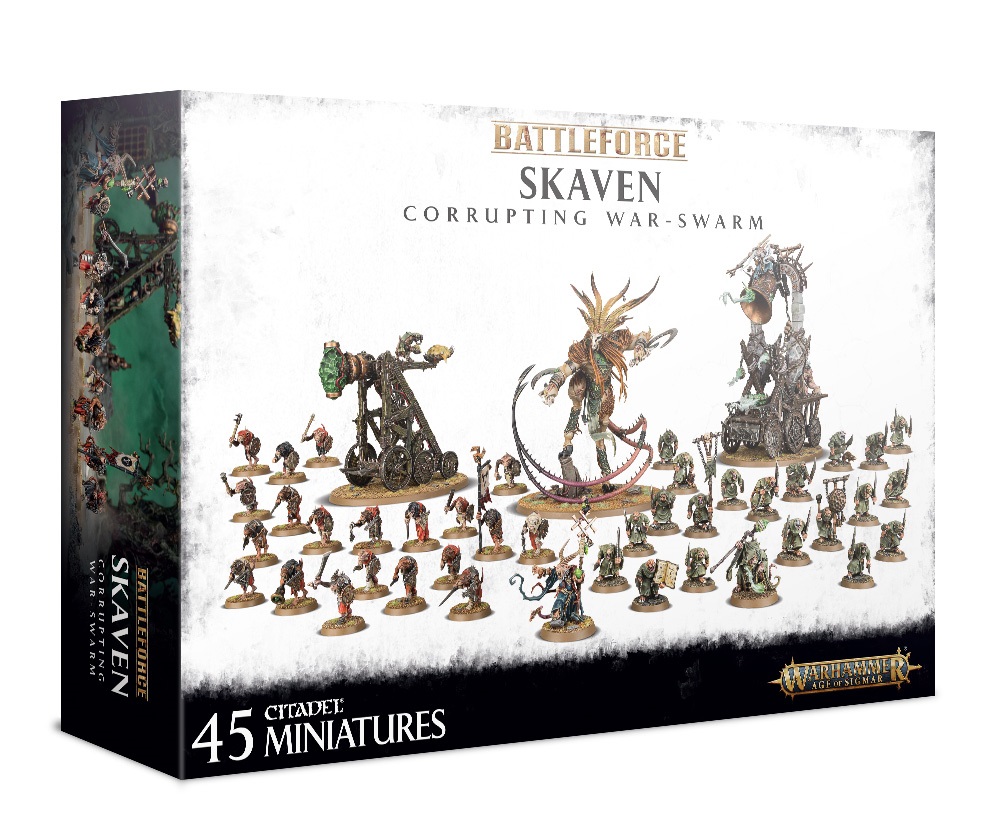 Total MSRP: $295
Total Savings: $95
Gloomspite Gitz – Caveshroom Loonz – $185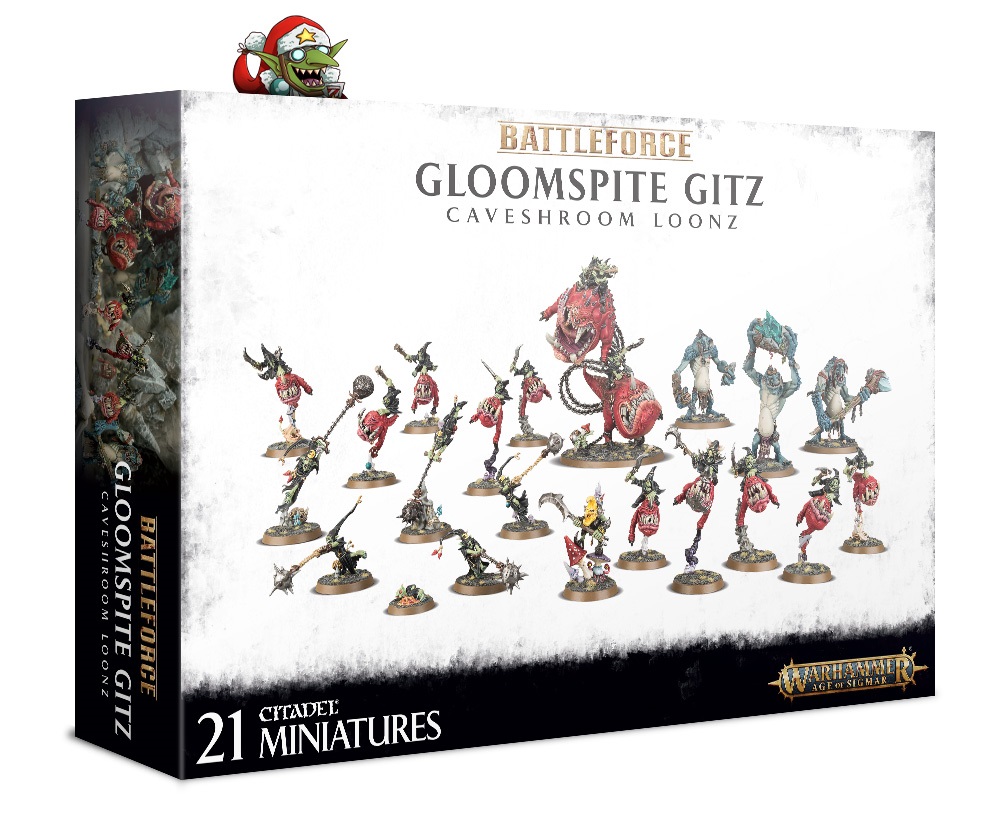 Total MSRP: $260
Total Savings: $75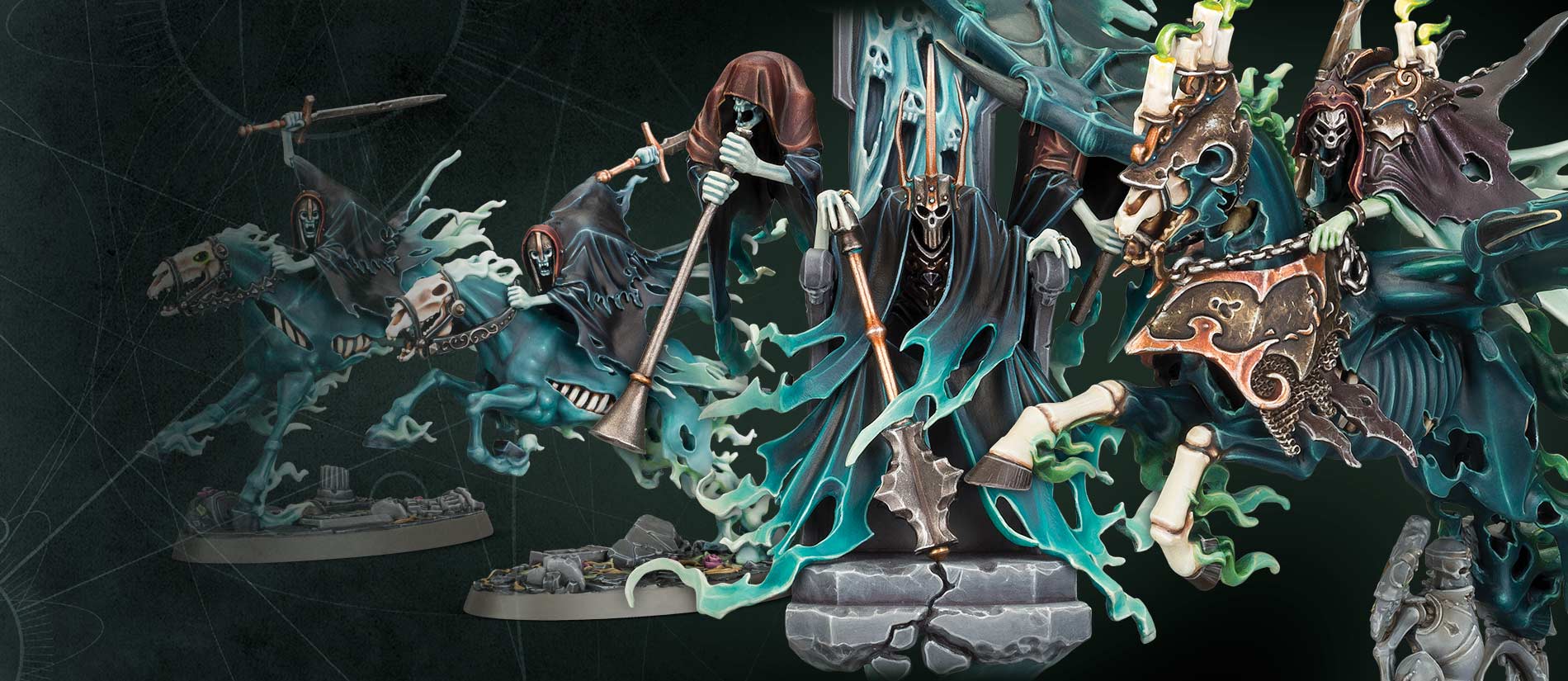 Now, based on the pure dollar amounts above, the Skaven clocks in at the most savings at $95 and the Stormcast are in second with $90. That said, all four of these boxes are really solid cores to whatever army you want to expand into. Personally, I'm a tad biased toward the Nighthaunt box because I play that army. If I didn't already own all that stuff, I'd probably have that on my wishlist. And the Gloomspite box seems like it has a ton of useful units in there as well.
If you're looking to get into Age of Sigmar then all 4 of these boxes are good options as you can easily fill out these cores with the various Start Collecting! boxes from their respective Grand Alliance Factions. Well, maybe not the Skaven box – you'd double up on the Plagueclaw but at least the Screaming bell doubles as the Plague Furnace. Then again, maybe that is EXACTLY what you want to do! I dunno, it's your army man.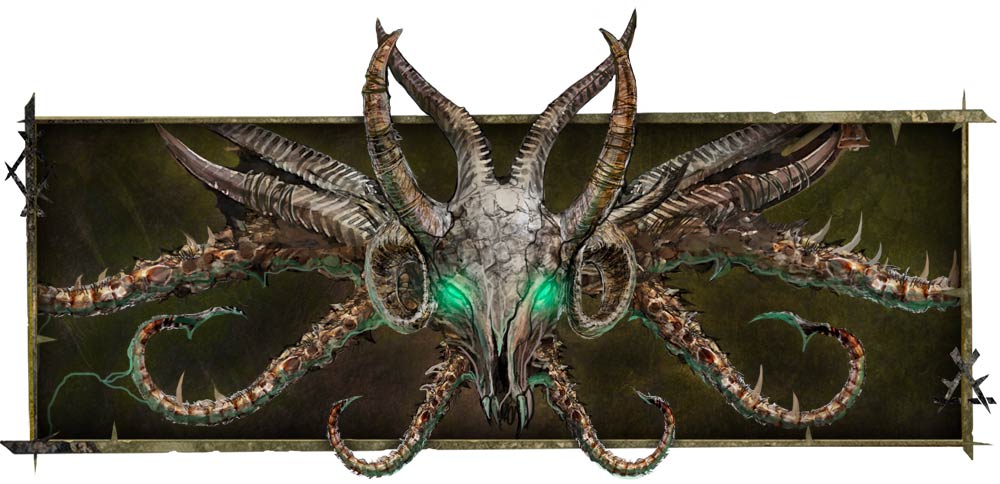 We don't have a confirmed release date, but unofficially, these boxes should arrive early December! Start budgeting now…