Age of Sigmar: Ossiarch Bonereapers & Mawtribe FAQ Out Now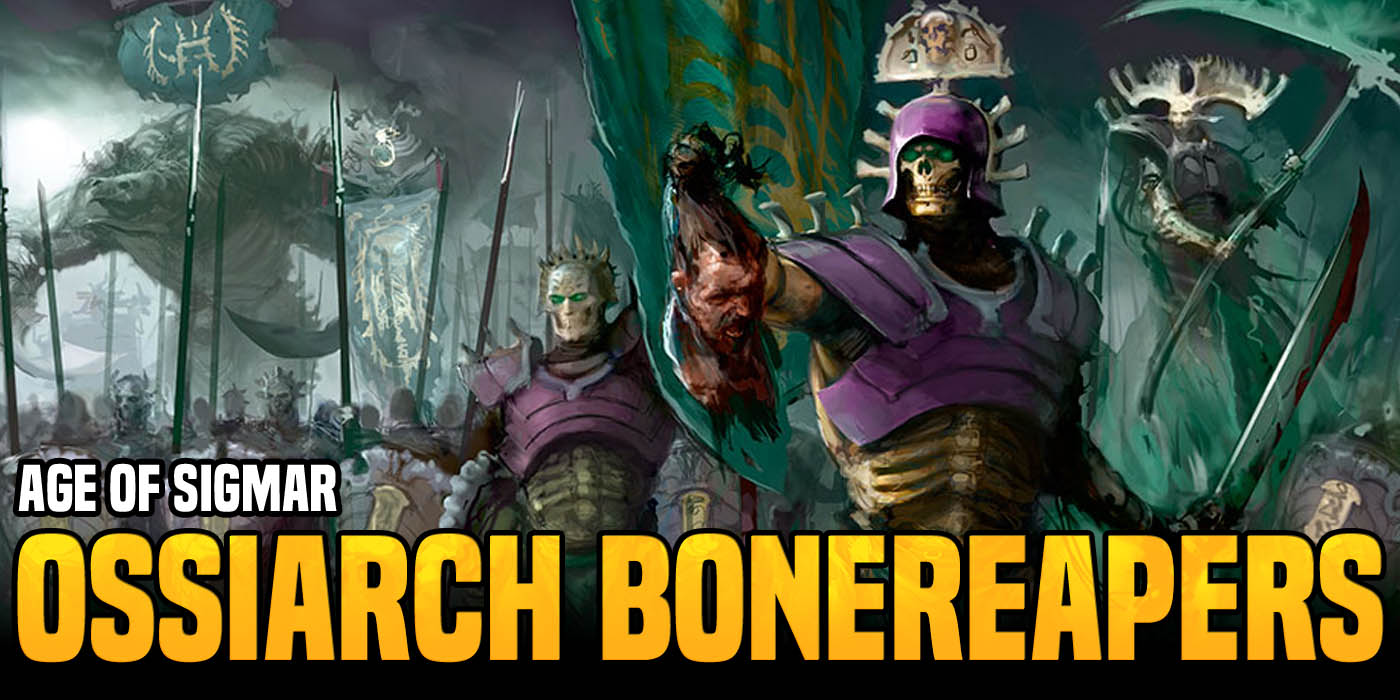 Games Workshop has a new pair of FAQs out for the Bonereapers and the Ogors and they addressed a MASSIVE oversight.
The bone dust hasn't settled yet and GW has already taken the nerf bat out on the Ossiarch Bonereapers. As a newly minted OBR player myself, I'm actually really glad they swooped in and made one change in particular. But this one does take a little explaining and it involves the Gothizzar Harvester.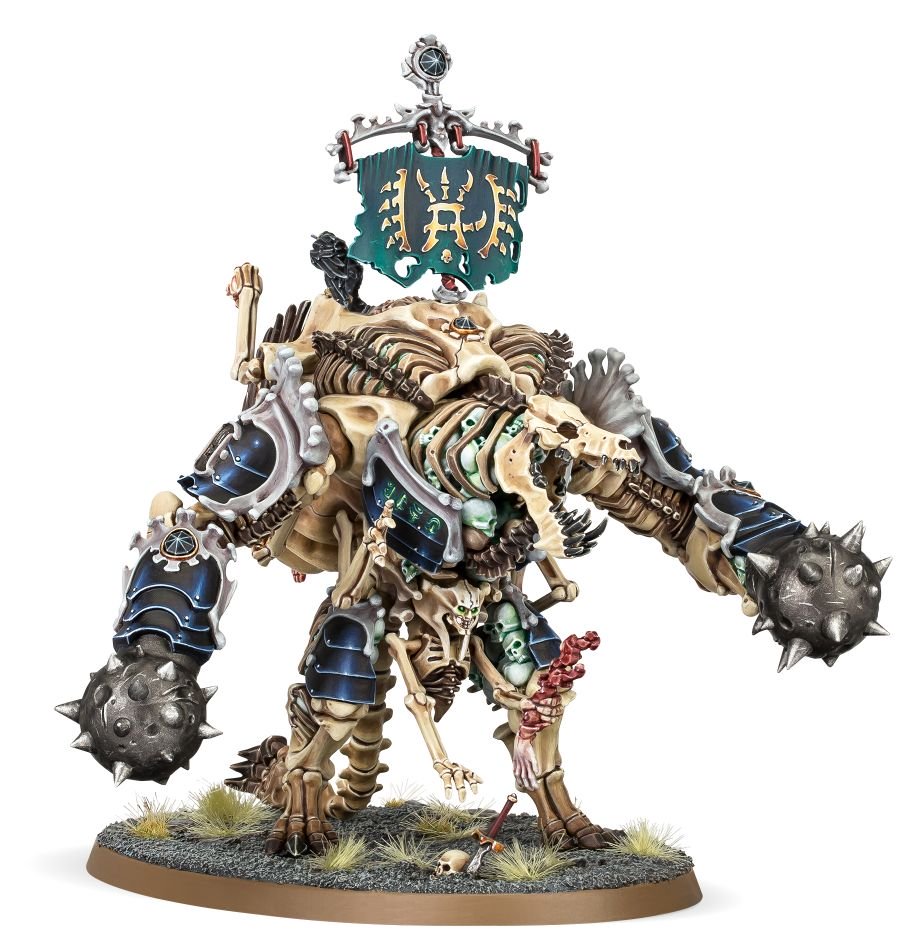 The Gothizzar Harvester is a fantastic support unit for the Ossiarch Bonereapers. It also had one of the more problematic rules which revolved around its Bone Harvest ability: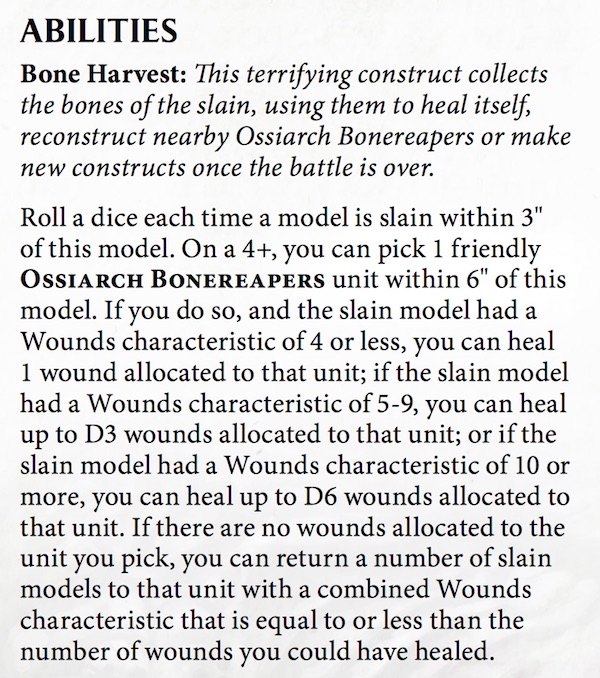 Essentially, every time a model is slain within 3″ of a Gothizzar Harvester, you get a wound/model back on a friendly unit within 6″. That's cool, right? Pretty easy to follow as well. The catch? What happens if you have TWO Gothizzar Harvesters within 3″ of a slain model? Well, RAW, you'd roll a dice for each Harvester and potentially get back 2 wound/models. What if you somehow got three or FOUR within range? And that's BUSTED.
How busted was it? Well, 1/4 of the time you'd lose a model. 1/2 the time you'd get one back and 1/4 of the time you'd actually get TWO models back. I'd take those odds any day of the week! A unit of Mortek Guard backed-up by two harvesters would be almost unkillable barring some statistical fluke.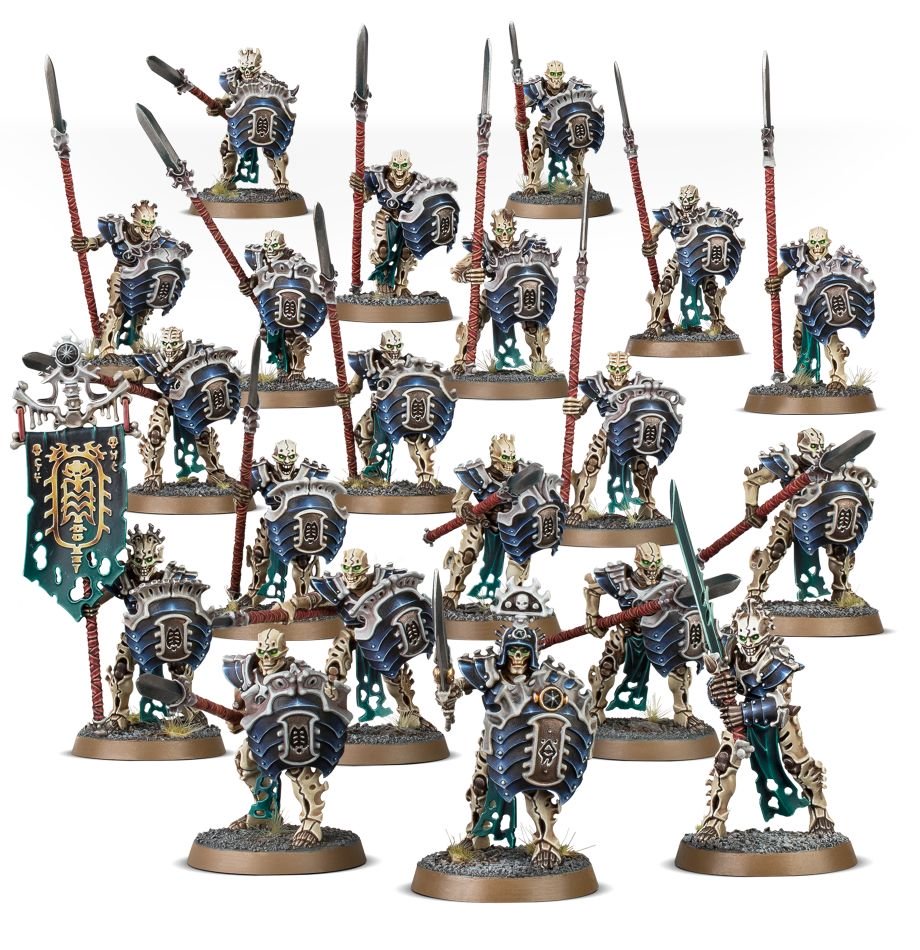 "I don't see a problem here…"
That's also after all their armor and death saves, too. So ya, nigh unkillable is about right. How'd you like it if you dumped a mortal wound on a damaged unit only to have it get BIGGER? That's a problem.
The base size is maybe not as big as the picture above let's on – but it's still a 105mm Citadel oval base (which is smaller than the "flyer" base but larger than a cavalry base). It wouldn't be easy to overlap more than 2 Harvesters on a model, but that's not the point. Games Workshop agreed and has quickly fixed this loop hole.

Subscribe to our newsletter!
Get Tabletop, RPG & Pop Culture news delivered directly to your inbox.
A simple word change and BOOM, problem solved. Now it's working as intended and you only roll 1 die per slain model. Am I a little bummed that GW fixed it? As a new OBR Player, sure – but I can also see that this would have been totally busted and it SHOULD be changed. Now it has. Problem solved. Make no mistake, it's still a really powerful ability and Gothizzar Harvesters are going to be running around on the tabletop.
In the FAQ they also addressed Katakros' damage chart, spell lores and Endless Spell options, too. You can read all those changes in the link below: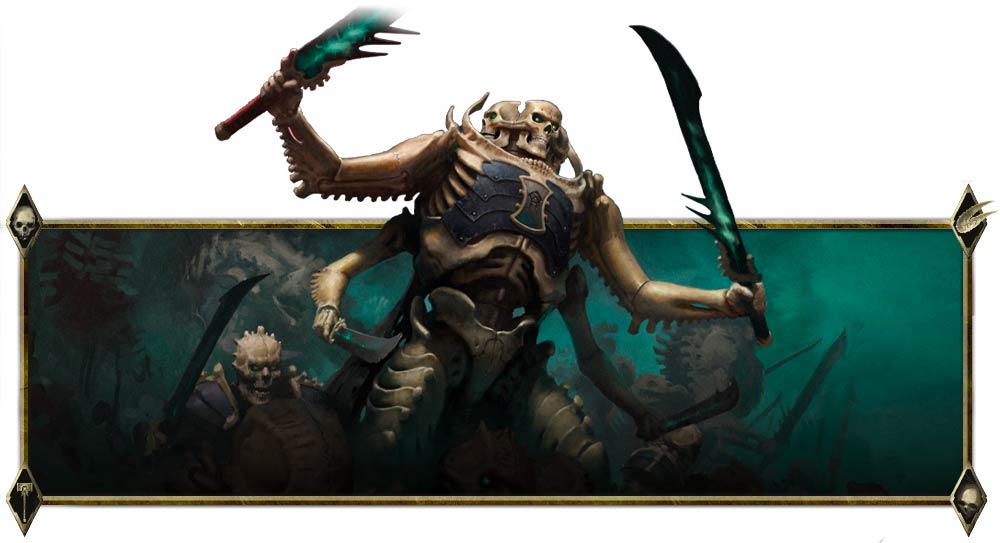 Ogor Mawtribes Update
This one is less exciting. And perhaps that's a good thing because the book shipped without any major issues. The Mawtribes FAQ is much shorter with only 2 changes: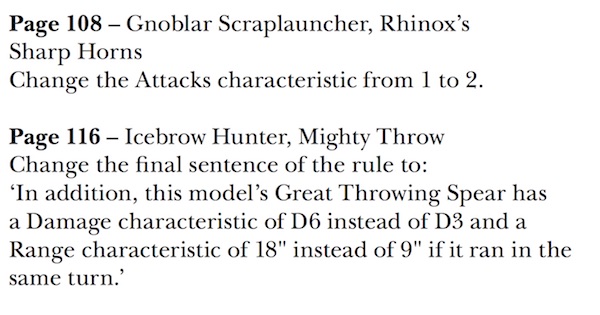 One minor change to the number of attacks on the Gnoblar Scraplauncher and the Icebrow Hunter's Might Throw got a tweak.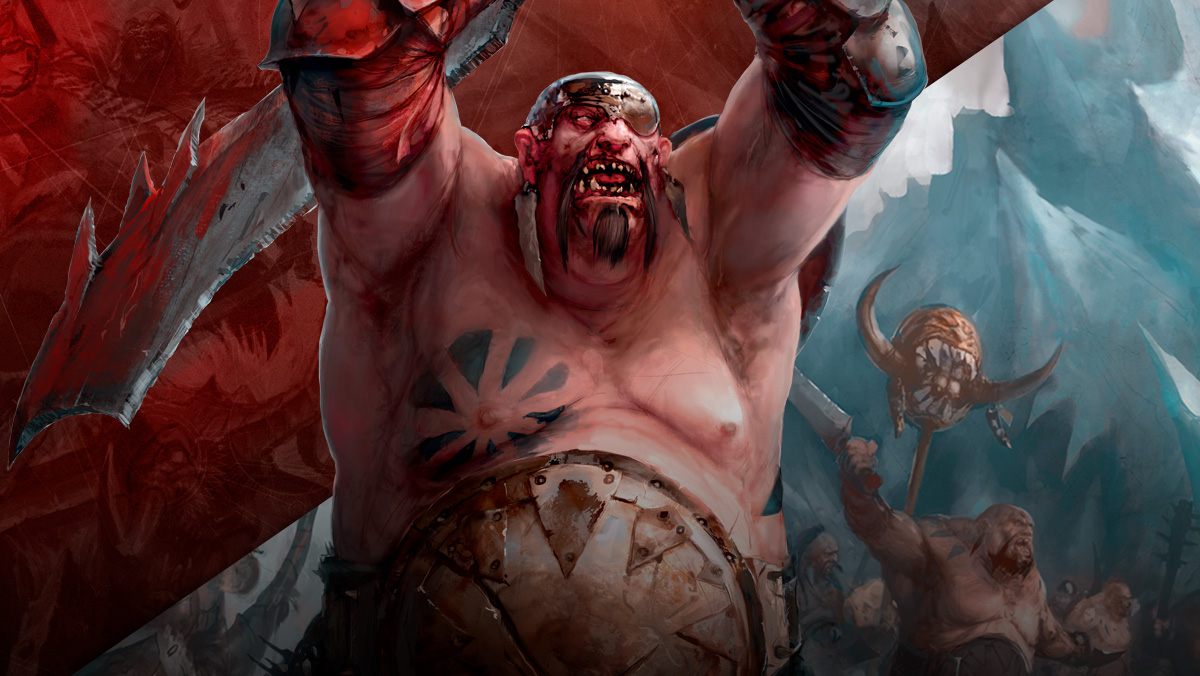 Well, there you have it! Check out the new FAQs for yourself.