Do Not Try This at Home: Circular Saw Blade Cannon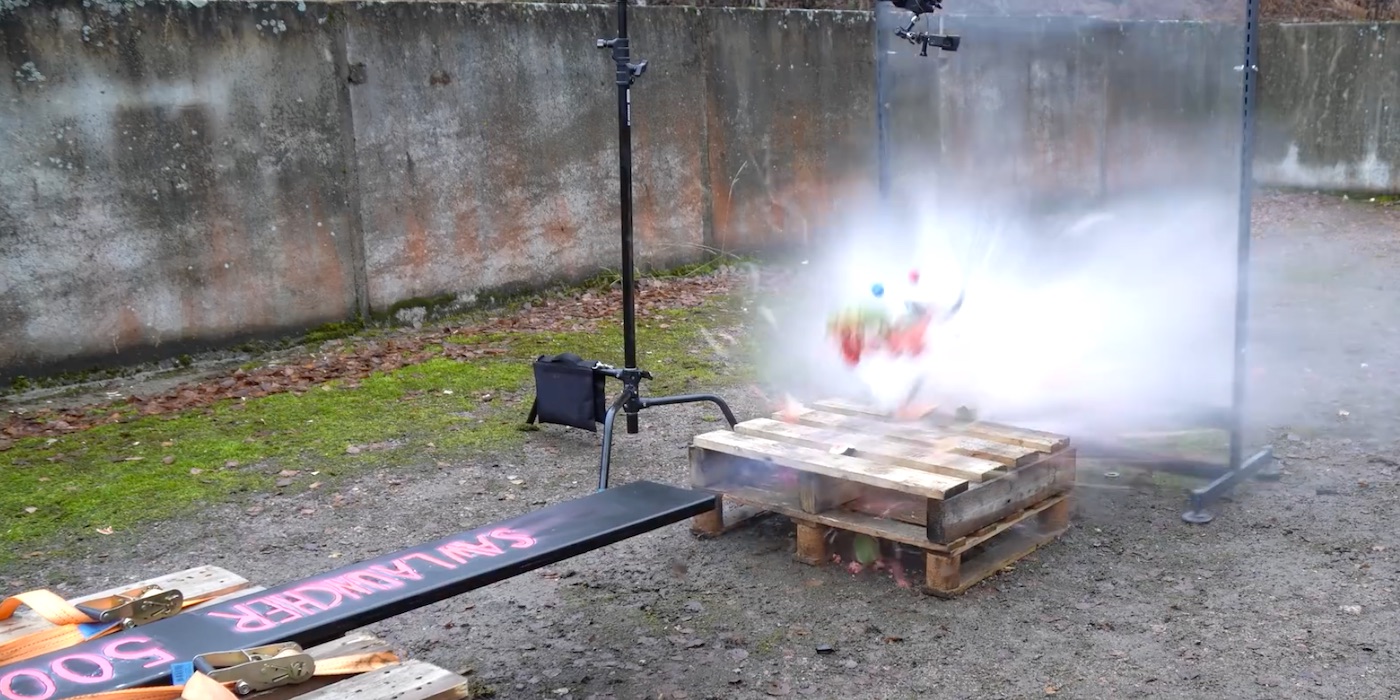 Anni and Lauri, the folks behind the Hydraulic Press and Beyond the Press channels on Youtube, have created a deadly beast.
It flings saw blades at extreme speeds using an industrial air compressor and creates some scary and weirdly satisfying. It was built, in part, to show what can happen when you don't maintain your tools and use safety equipment. Without further ado, here's  The Saw Blade Launcher 5,000,000:
Check out their other experiments and projects on Beyond the Press!