Fanart Fridays: Making It Magic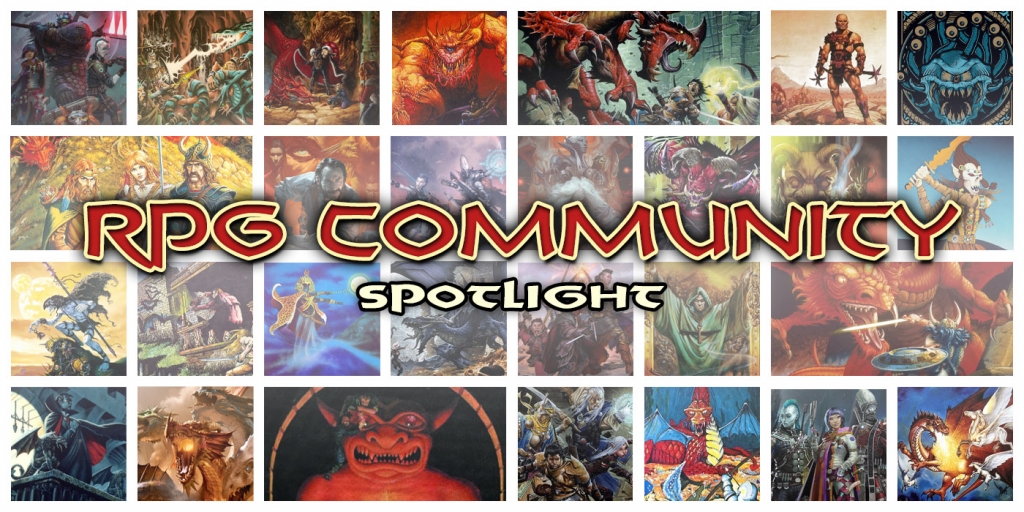 Howdy folks, come take a look at some of our favorite fan art and RPG minis on social media. Here's what the community is working on!

Here's a lavishly dressed and decorated Tiefling to start things off:
welcome to the panic room
where all your darkest fears are gonna come for you 🌹

—#dnd #neonarcanum #tiefling #sorcerer pic.twitter.com/iuiQHL44un

— snooze 🌻professional wifeguy (@justsnooze) November 8, 2019
This halfling warlock must have made a dark pact with a powerful chef indeed to be wielding such power:
My latest #DnDcharacter Halfing Warlock and Chef #dndart pic.twitter.com/dQpdo8DD5Q

— The Red Mimic (@TheRedMimic) November 8, 2019
This battle looks bloody and intense and bloody intense. If you dig their style, you can grab a commission, even:
Subscribe to our newsletter!
Get Tabletop, RPG & Pop Culture news delivered directly to your inbox.
I'm opening the commissions for concepts, illustrations, artworks and sketches. DM for infos
——————#dnd #drawing #digitalart #sketch #ArtistOnTwitter #commissionsopen #painting #conceptart #taka #ttrpg #dndart #5e #dungeonsanddragons #commission #digitalpainting pic.twitter.com/jdA55Zn04m

— dosie (@undertow6150) November 8, 2019
Getting ready for the upcoming Eberron book with all these Shifters coming out of the woodwork:
Dungeons and Dragons has become such a great part of my life, Syn is one of my current characters. She is a ranger shifter(werewolf)and I love her even more the more I play her! #dungeonsanddragons #dnd #dndart #dndcharacter #ipadpro #procreateart #digitalart #ranger #riyuskiart pic.twitter.com/oNUNMNAM8W

— RiyuskiArt – 🔆Commissions Open🔆 (@RiyuskiArt) November 7, 2019
It's always a good day when you come across pixel art–and doubly so when you find pixel art that shows off three different evolutions of the same monster. Check out these fire friends:
Don't talk to me or my son(s) ever again #dnd #pixel_dailies #pixelart #tabletopgames pic.twitter.com/3Z63nNUcxJ

— Retrograde Minis (@MinisRetrograde) November 7, 2019
Speaking of beautiful pixel art, here's everyone's favorite pink firbolg with a penchant for turning the fallen to tea:
Caduceus Clay from @CriticalRole (played by the inimitable @executivegoth). Let me know if you want me to draw your #DnD character – it's free! #pixelart #dotpict #dungeonsanddragons pic.twitter.com/3BmqAbrSHL

— OC Drawing (@OCDrawing) November 7, 2019
Speaking of Critical Role, fans are celebrating the new turn of events on the show:
Quick sketch of my take on Nott's new eyeliner from the episode tonight.#CriticalRole #CriticalRoleArt pic.twitter.com/Kl60z4pX7m

— Kent Davis (@iDrawBagman) November 8, 2019
Everyone's favorite fire-flinging and fearing wizard hit level 10 recently. Take a look:
Really glad Caleb finally tied his hair back, fire-hazard and all that.
BUT THAT LONG-ASS SCARF HAS ME ANXIOUS#Criticalrolefanart #CriticalRole #CriticalRoleArt #DnD pic.twitter.com/mq46yNeK41

— Jessketchin (@Jessketchin) November 5, 2019
And we've got more Critical Role with what is potentially a spoiler for Yasha's current whereabouts…
Chained Lightning

(plz someone save yasha ;-;)#CriticalRole #CriticalRoleArt pic.twitter.com/1N7lGh1eoj

— 🌛I Simp The Night🌜🏳️‍🌈 (@BlackSalander) November 6, 2019
This bard has us all rethinking our character class this week:
This is Jade – a very fancy bard who I had the pleasure of painting this week! This commission was so much fun, I love draping clothes and gold details!#art #dnd #dnd5e #dungeonsanddragons #ttrpg #characterdesign pic.twitter.com/PJZxHycYOk

— Rachel Denton 🎃 (@Tallinier) November 7, 2019
And these specially made dice are dark and gorgeous and magical:
Loch Noir
I've been making a lot of these little creeps lately. For…reasons… 👀#dnd #dice #handmadedice #diceporn pic.twitter.com/iBjbZcD4Wj

— Yan-eerie incoherent whispers (@_Yaniir_) November 5, 2019
Holy cow, it's Tony "I Am The Reason Planescape Looks As Awesome As It Does" DiTerlizzi with a basilisk, basking:
"Overgrown", Inktober drawing 14. This was one of the entries that I missed last month but it reveals the tragic fate of Husky and Helmut. Turns out they both failed their saving throw against the Basilisk's cursed gaze.☠️ @inktober #dungeonsanddragons #DnD pic.twitter.com/TfJzrY3tB2

— Tony DiTerlizzi (@TonyDiTerlizzi) November 7, 2019
Have a great weekend folks!
If you saw something you liked, be sure to follow the artist on Instagram, Twitter, or Facebook. Want to share what you're working on? Drop it in the comments – we'd love to see what you're creating.
Latest News From BoLS: