Geekery: In Case You Needed a Reminder – 'The Irishman' is on Netflix Now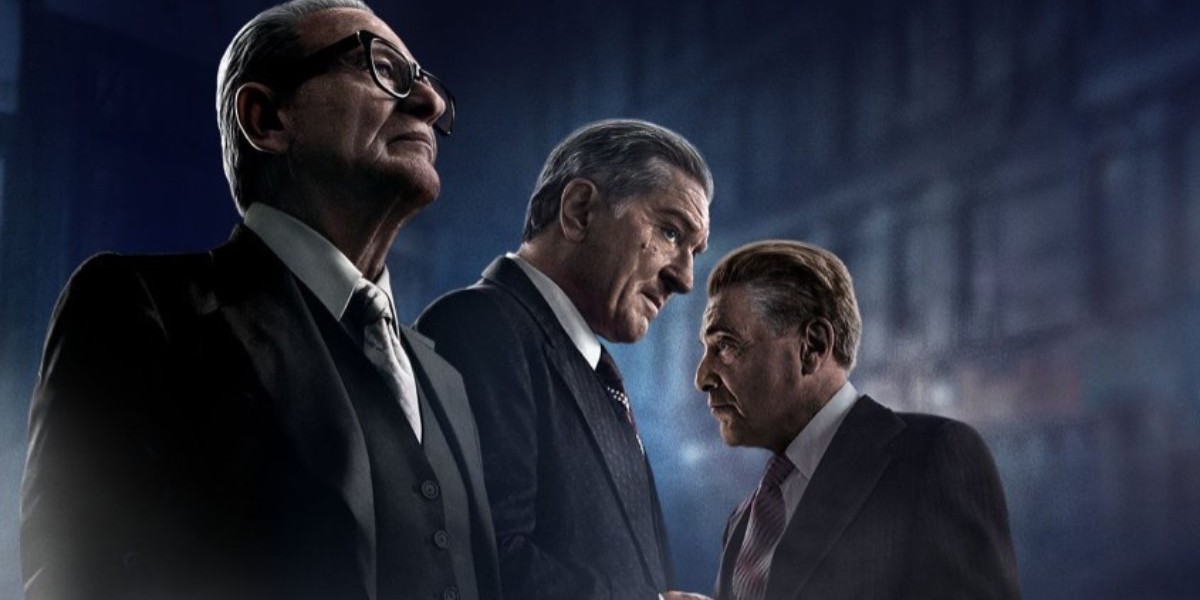 And if you needed a reminder as to why you should watch it, here's the final trailer…
The Irishman [is] an epic saga of organized crime in post-war America told through the eyes of World War II veteran Frank Sheeran, a hustler and hitman who worked alongside some of the most notorious figures of the 20th Century. Spanning decades, the film chronicles one of the greatest unsolved mysteries in American history, the disappearance of legendary union boss Jimmy Hoffa, and offers a monumental journey through the hidden corridors of organized crime: its inner workings, rivalries and connections to mainstream politics.
It's been in theaters for a few weeks, so reviews are already in – and they're very good.
It's based, in part, on Charles Brandt's book about Sheeran's life in the mob – I Heard You Paint Houses. Script is by Steven Zillian (Gangs of New York, All the King's Men). The cast includes Robert De Niro, Al Pacino, Joe Pesci, Harvey Keitel, Ray Romano, Bobby Cannavale, Anna Paquin, Stephen Graham, Stephanie Kurtzuba, Jack Huston, Kathrine Narducci, and Jesse Plemons.
The Irishman is available on Netflix now.