Geekery: New, Improved, and Not Creepy Sonic the Hedgehog Revealed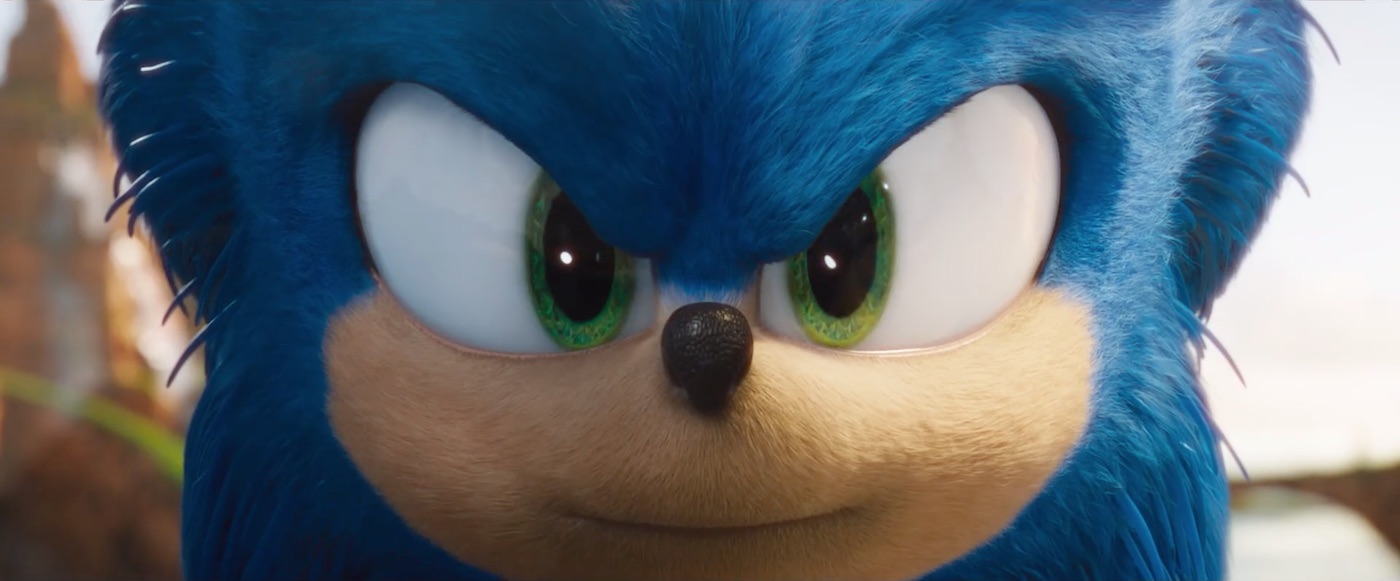 The filmmakers went back to the drawing board due to an avalanche of fan complaints after the first poster and trailer were released. The first look at the redesign is here. The character's legs and arms have been made smaller (and less creepy), eyes have been made larger, and the weird human-like teeth are much less prominent. Good on all points… the bad part is that the movie still looks not great.
The official synopsis:
Based on the global blockbuster videogame franchise from Sega, SONIC THE HEDGEHOG tells the story of the world's speediest hedgehog as he embraces his new home on Earth. In this live-action adventure comedy, Sonic and his new best friend Tom (James Marsden) team up to defend the planet from the evil genius Dr. Robotnik (Jim Carrey) and his plans for world domination. The family-friendly film also stars Tika Sumpter and Ben Schwartz as the voice of Sonic.
I'm not the audience for this – I played the games relentlessly on my Genesis when I was in elementary school, but don't really have a connection beyond that. I will say I approve of the re-design. Too human anthropomorphic characters have their place – family movies are not 0ne of them.
Sonic the Hedgehog runs into theaters February 14th.