Mantic: Kings of War Third Edition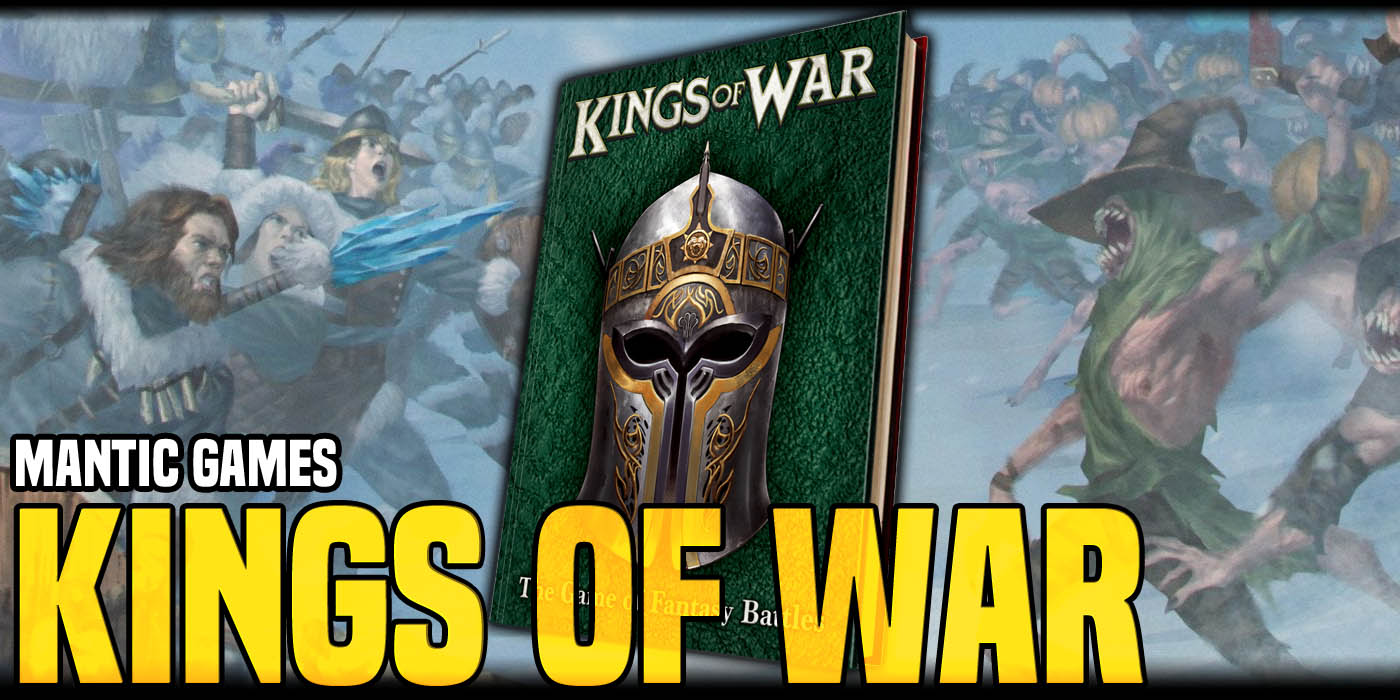 Mantic's Kings of War is all grown up with it's third edition! Come take a look between the covers.
If you've been missing that "rank-and-file" feeling then why have you not picked-up Kings of War yet? It's got a new third edition and it's the best version of the game yet!
Mantic has continued to improve Kings of War with every new release. And it's not just the core rules either, the miniatures have also been getting more and more detailed. And the third edition core book has all that and more.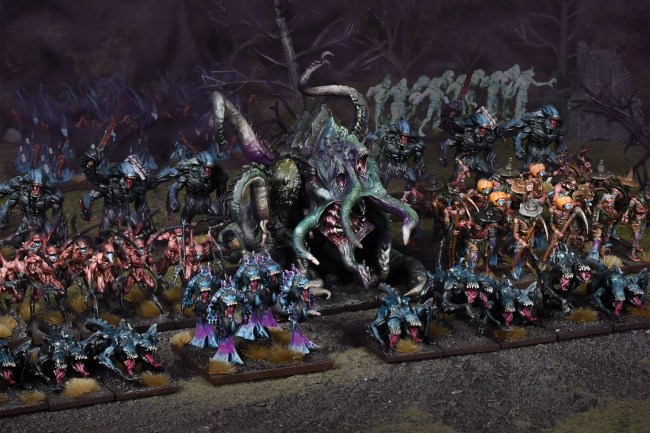 With a over a dozen armies in the range now (15 by my last count) the game has really come into its own. And they are ALL in the core book! You'll get everything you'll need, ruleswise, to play with just ONE hardback rulebook. That's very impressive. On top of that, this is the third iteration of these rules and Mantic has been working on this version for two years. They have been listening to fan-feedback and playtesting the crap out of this version of the game and it's been getting great reviews because of it.
So if you're looking for a game that harkens back to the days of mass fantasy combat with a rank-and-file system check out Kings of War third edition!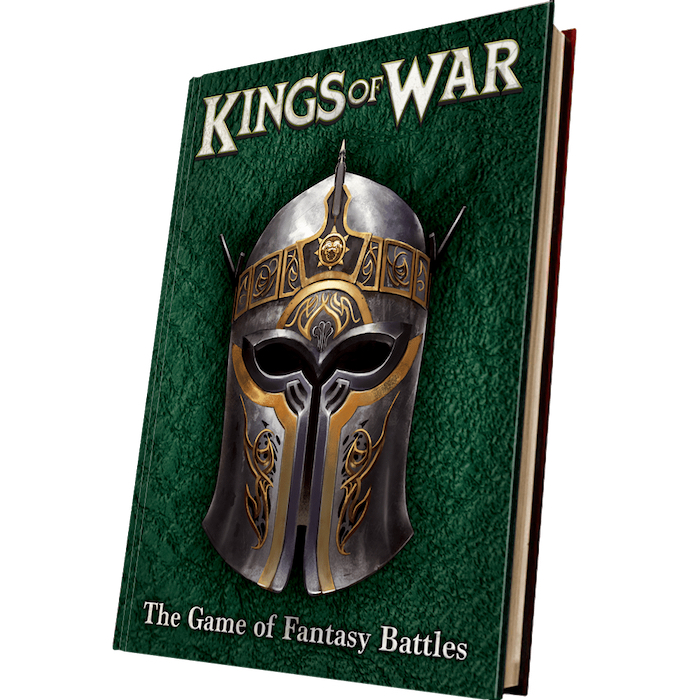 Welcome to Kings of War, and prepare to rally your forces to fight epic battles in the best and biggest fantasy mass-battle game. Choose your side and then command an army of Mantic miniatures to represent incredible armies such as the stoic and pious Basileans, or plot your opponent's downfall with the wicked forces of the Abyss. With a huge variety of models and armies to choose from and many stories to tell, Kings of War is truly an amazing experience.
Also if you haven't check out their model range, I highly recommend you pop over to Mantic's site and see it for yourself! And if you're looking for a starting point for the miniatures, Mantic also has a great starter deal for two players with their Shadows in the North Starter Set: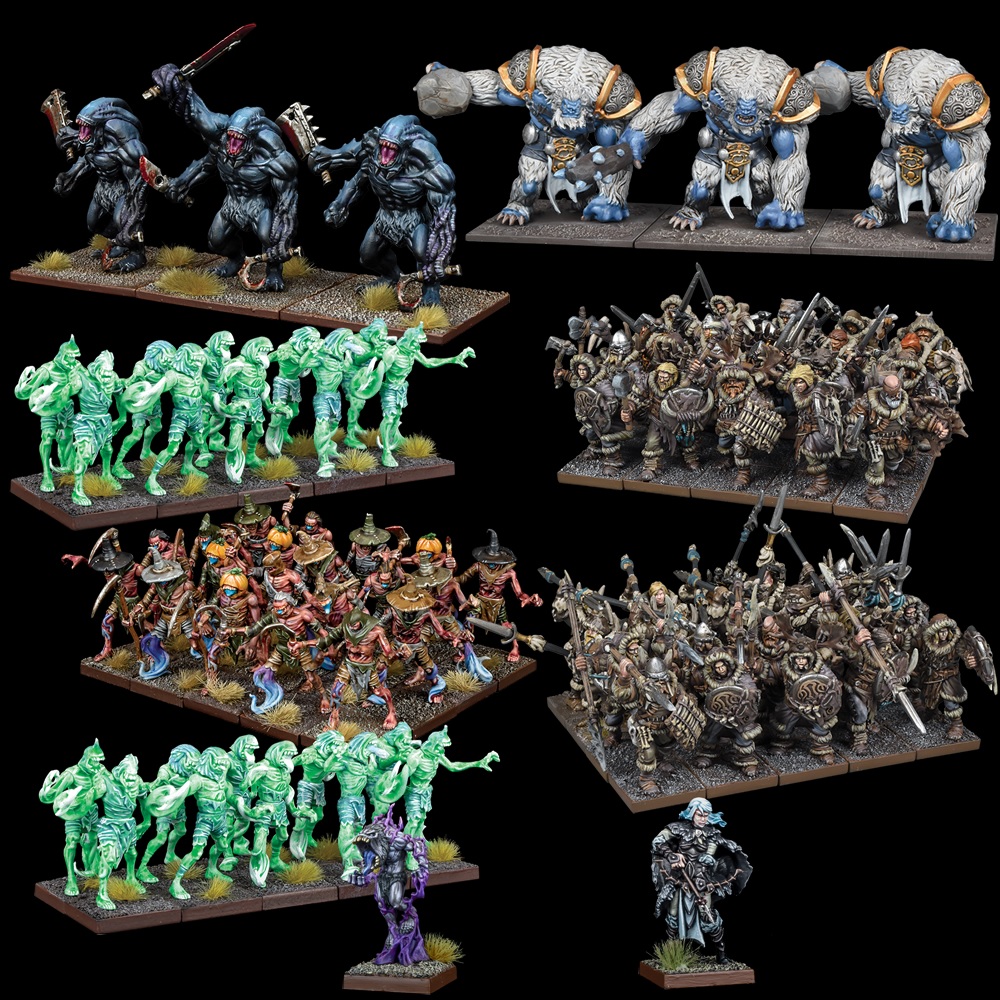 The Nightstalkers have come. Having slithered past the Northern Alliance's defences, an army now marches towards the fortress city of Chill with a terrible, insatiable hunger. The desperate patrols of the Northern Alliance must hold them back at all costs, or risk losing their homelands and the secret at the heart of the city that they have sworn to protect.

Subscribe to our newsletter!

Get Tabletop, RPG & Pop Culture news delivered directly to your inbox.

Contents: 44 Northern Alliance miniatures: 40 Hard Plastic Clansmen/Pack Hunters, 3 PVC Plastic Snow Trolls, 1 PVC Plastic Ice Kin Master Hunter; 44 Nightstalkers miniatures: 40 Hard Plastic Scarecrows/Spectres, 3 PVC Plastic Butchers, 1 PVC Plastic Horror; Square Bases; 144-page Rulebook, Getting Started booklet. Miniatures supplied unassembled and unpainted.
Hail to the King.