Miniature Community Spotlight: Amazing Capes, Jewel Tones, and Nurgle Grossness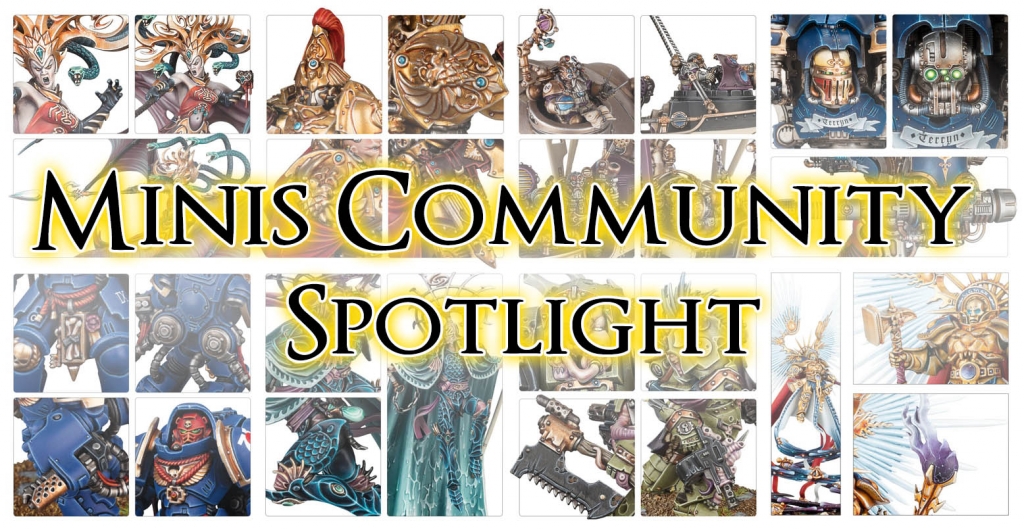 These are some of our favorites from this week's Miniature Monday and WIP Wednesday on social media. Come take a look at what the community is working on!

Last week was super exhausting for me, so I didn't end up streaming on Friday, but this is the progress made from Wednesday's stream. Added some detail… to the…. detail…? :p #garagekit pic.twitter.com/IyV6P91BMS

— Em ⚡️[electriceve] (@ICantThinkEm) November 4, 2019
By popular demand, I have included a photo that shows size/scale. Classic space marine near base and ruler in back. pic.twitter.com/IsekjYqw1r

— Jay Adan ? (@jayadan) November 4, 2019
If you saw something you liked, be sure to follow the artist on Instagram, Twitter, or Facebook. Want to share what you're working on? Drop it in the comments – we'd love to see what you're creating.
Latest News From BoLS: