Monster Mash: The 5 Best Monsters Games Workshop Makes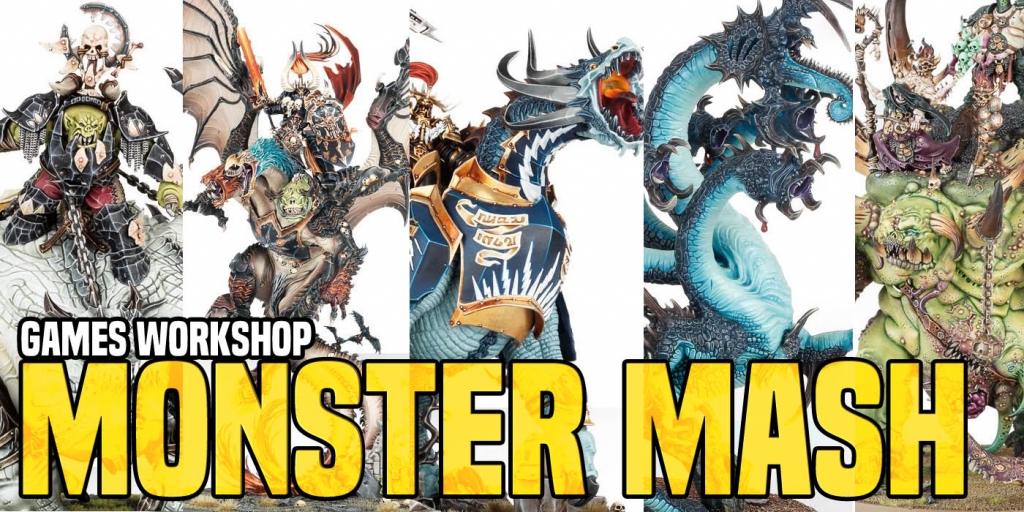 Games Workshop has a TON of really great big monster kits. We've put together a list of some of our favorites!
If you're looking for a centerpeice model or a new hobby project then Games Workshop has some pretty fantastic kits to choose from. We decided to pick out some of our favorite Monsters. Now, the range is massive, so if your favorite miniature isn't on the list just drop it in the comments. We've also decided to stay away from kits that aren't exactly scary – so while you might consider a Knight a monster on the tabletop, it's not a monster in the traditional sense. But hey, it's all subjective anyway, right? So let's dive in!
Maw-Krusha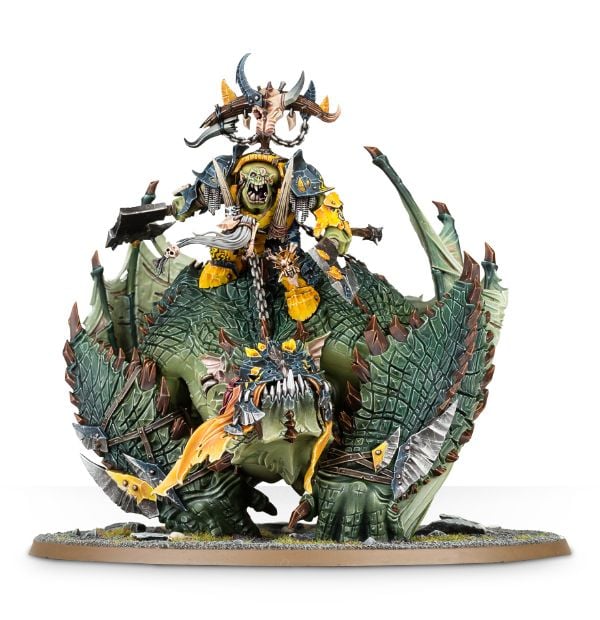 The Maw-Krusha is a great monster kit. It's part bulldog and part lizard – and it "flies" as well! It's mean looking and it would have zero issue with taking a big bite out of any tasty morsels that get in it's way! The Maw-Krusha is a great fit in the Iron Jawz list and is a great hobby project, too.
Trygon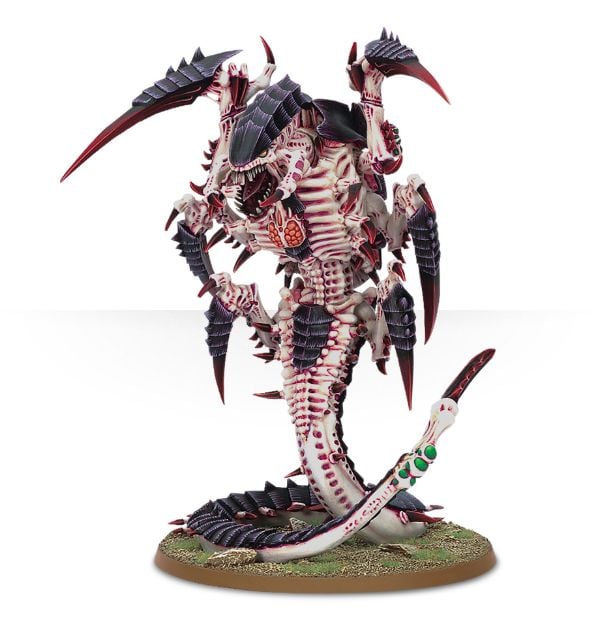 Out of all the Tyranid Big Monsters, we opted to go with the Trygon because it's different from the rest. It's got the big snake-like body and doesn't have a one of those bio-guns that the Tyranids are famous for. It's also still a big honking kit that holds up. Perhaps that due to the fact that it started life as a resin model from Forge World – either way, we dig the Trygon. Oh and Tremors is one of the best Kevin Bacon Movies ever.
Glottkin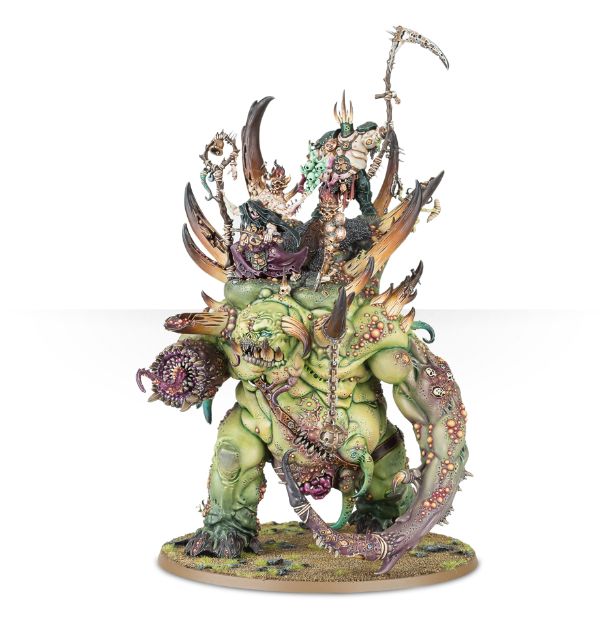 This one was a tough choice between the Glottkin and the Great Unclean One. The reason we opted for the Glottkin over the GUO is because it's just more fantastical – it's like it's something out of a fairy tale. And if you remember when Glottkin were first being sighted, everyone thought it WAS a new GUO. Furthermore, we like the asymmetrical nature of the Glottkin, too. It's a visually interesting model with a lot going on in different areas, but not so much that it's overloaded.
Archaon Everchosen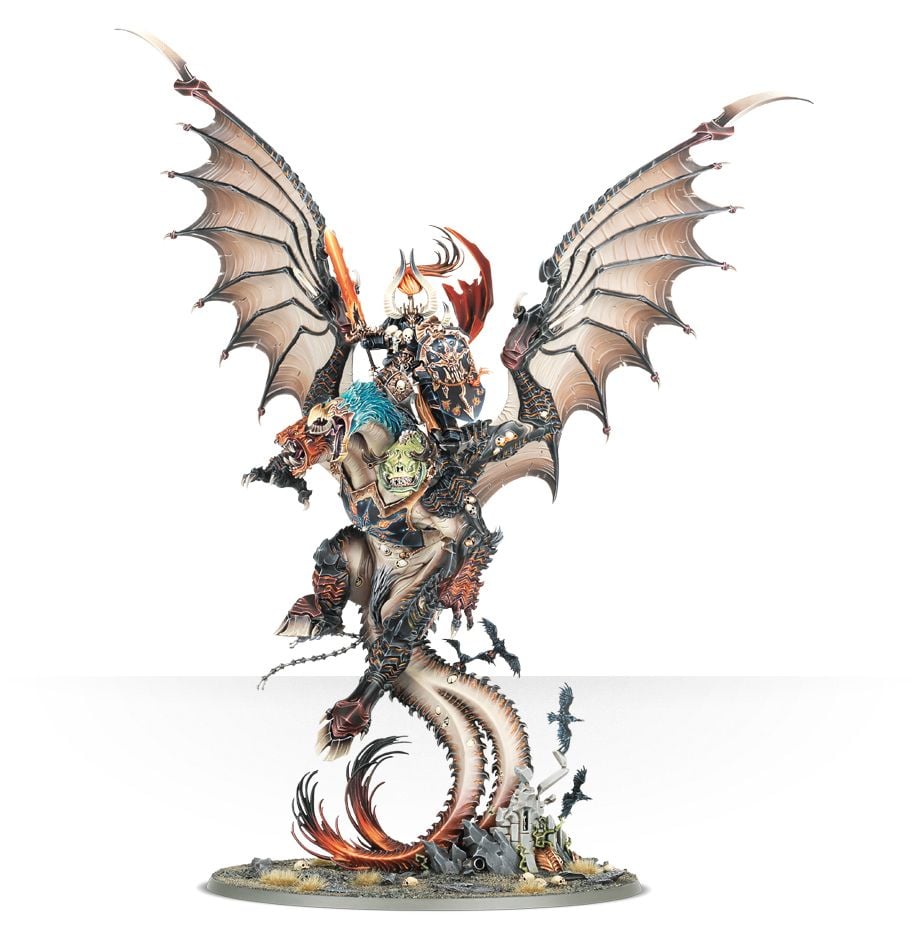 Okay, it's really Archaon's mount that we thing is awesome – not that the Everchosen isn't cool or anything, but WOW look at his mount. Dorghar is an amazing monster mount and is a pretty great upgrade from his previous incarnation. He might of started a brooding warhorse, but his new form is a crazy three headed, winged beast!
Stardrake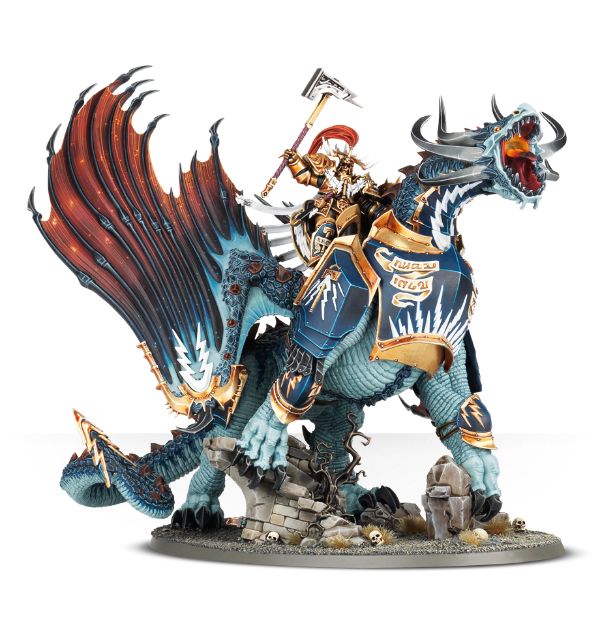 The Stardrake is another really impressive monster kit. It's how the "not-dragons" of the Age of Sigmar look. It's imposing and has armor on top of it's armored scales. Luckily for the inhabitants of the mortal realms, it's one of the "good guys"…unless it's hungry then Sigmar is not responsible for loss of life, limb, or livestock. It's a disclaimer in the fine print…
Subscribe to our newsletter!
Get Tabletop, RPG & Pop Culture news delivered directly to your inbox.
Honorable Mention: Kharibdyss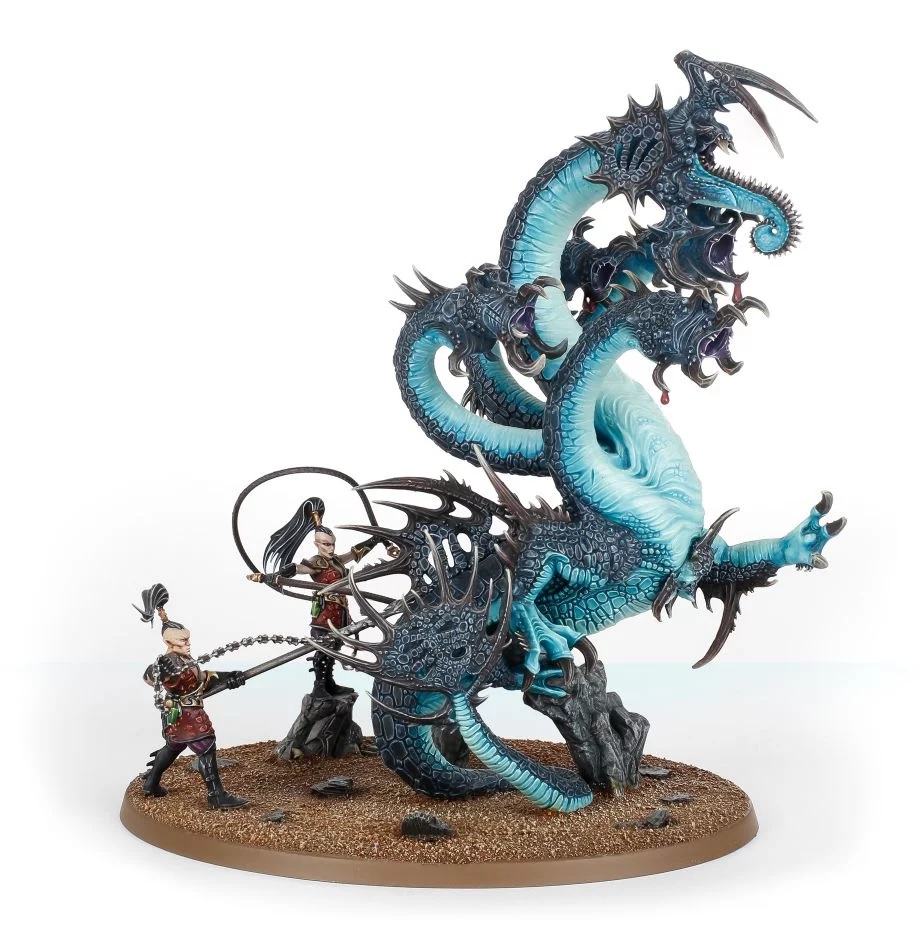 This is another really cool kit that never got it's due. It was first introduced late in the life cycle of Warhammer: Fantasy. But we wanted to give it a shout-out because we this it's great and it's also a nod to Homer's Odyssey. Who doesn't like a classic?
That's it for our list. Let us know your favorite Monster kit(s) in the comments! 
Latest News From BoLS: