Pathfinder: Add Some Horror And Monsters To Your Pathfinder Games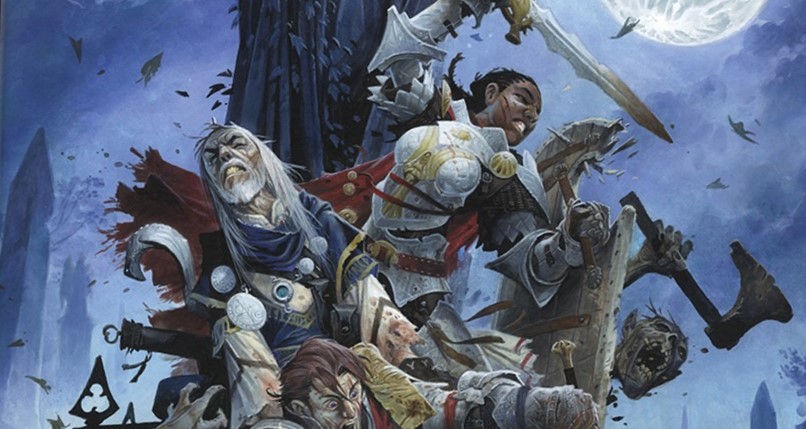 More Pathfinder Pocket Editions are due for release in December. Both the Monster Codex and the guide to Horror Adventures are turning tiny.
Two new Pocket Editions are rolling down the Paizo production line, slated for Pre-Order later this month and release in December. Come take a look at the Monster Codex, which includes rules for all your favorite monstrous PCs, as well as the guide to Horror Adventures, which contains a ton of rules to make your horror villains hit harder.
via Paizo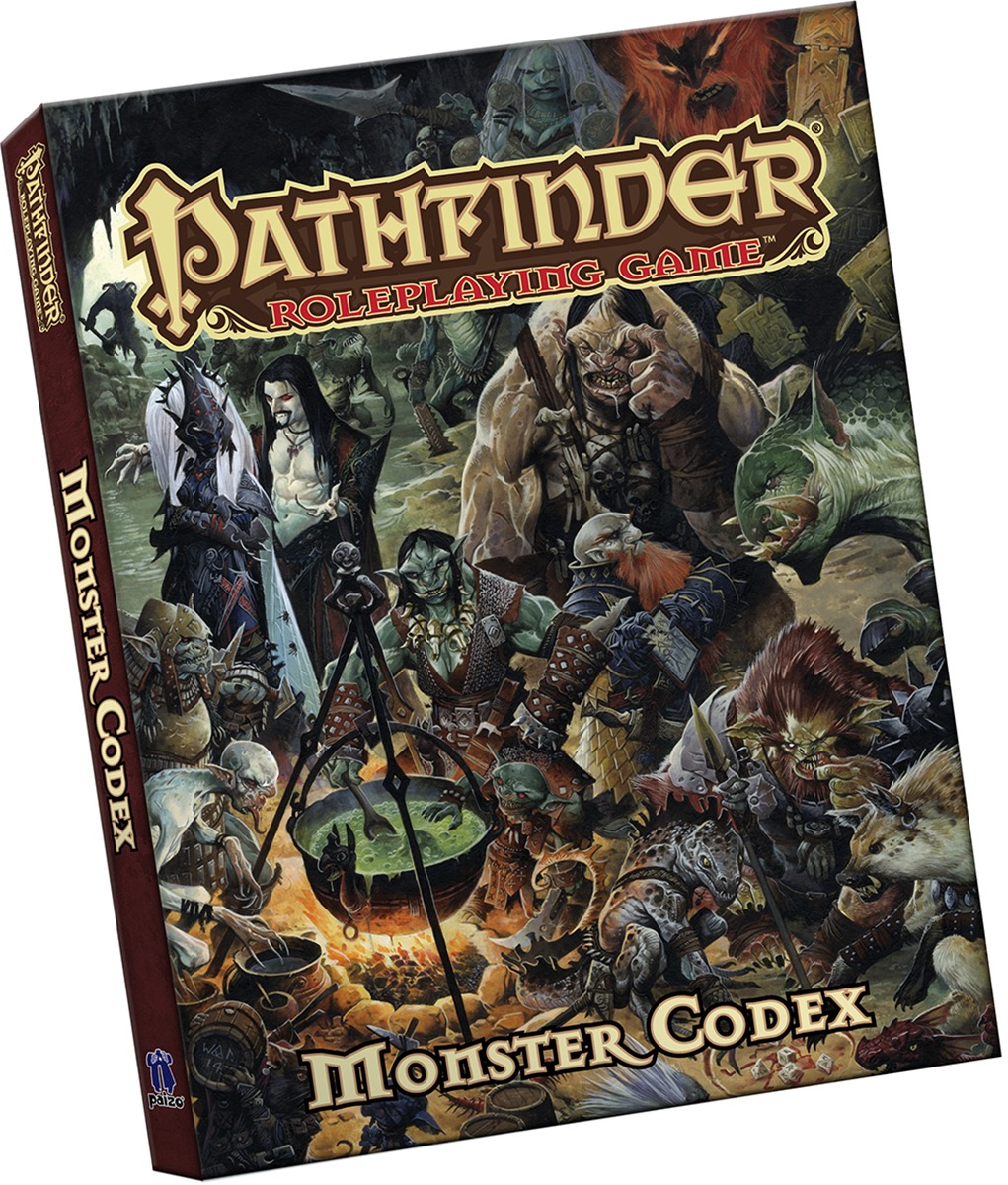 Menagerie of Mayhem!
The fiercest surprises often come from the most familiar foes! Just as no single class description can define every fighter, rogue, or wizard, no single creature entry can truly cover every vicious champion, unholy priest, or savage sorcerer in a band of organized and intelligent monsters.
With Pathfinder Roleplaying Game: Monster Codex, fleshed-out hordes are at your fingertips! This volume presents a trove of entries for 20 classic monster races, giving you new ways to use your favorite monsters in a variety of encounters and challenge levels.
Pathfinder Roleplaying Game: Monster Codex is an indispensable companion to the Pathfinder Roleplaying Game Core Rulebook and Pathfinder Roleplaying Game: Bestiary. This imaginative tabletop game builds upon more than 15 years of system development and an Open Playtest featuring more than 50,000 gamers to create a cutting-edge RPG experience that brings the all-time best-selling set of fantasy rules into a new era.
Pathfinder Roleplaying Game: Monster Codex includes:
Pages upon pages of specialized entries for 20 classic monstrous races, from goblins and drow to kobolds and trolls. Face off against such formidable foes as gnoll packlords, ratfolk sages, and dinosaur-riding lizardfolk champions!
Detailed information on the ecologies and societies of these formidable creatures.
New feats, equipment, spells, and archetypes to help you customize all 20 monstrous races—and the adventurers who fight or trade with them.
A horrific new monster associated with each race—allies, thralls, and variants.
Sample encounters ready to challenge raw recruits and experienced adventurers alike.
… and much, much more!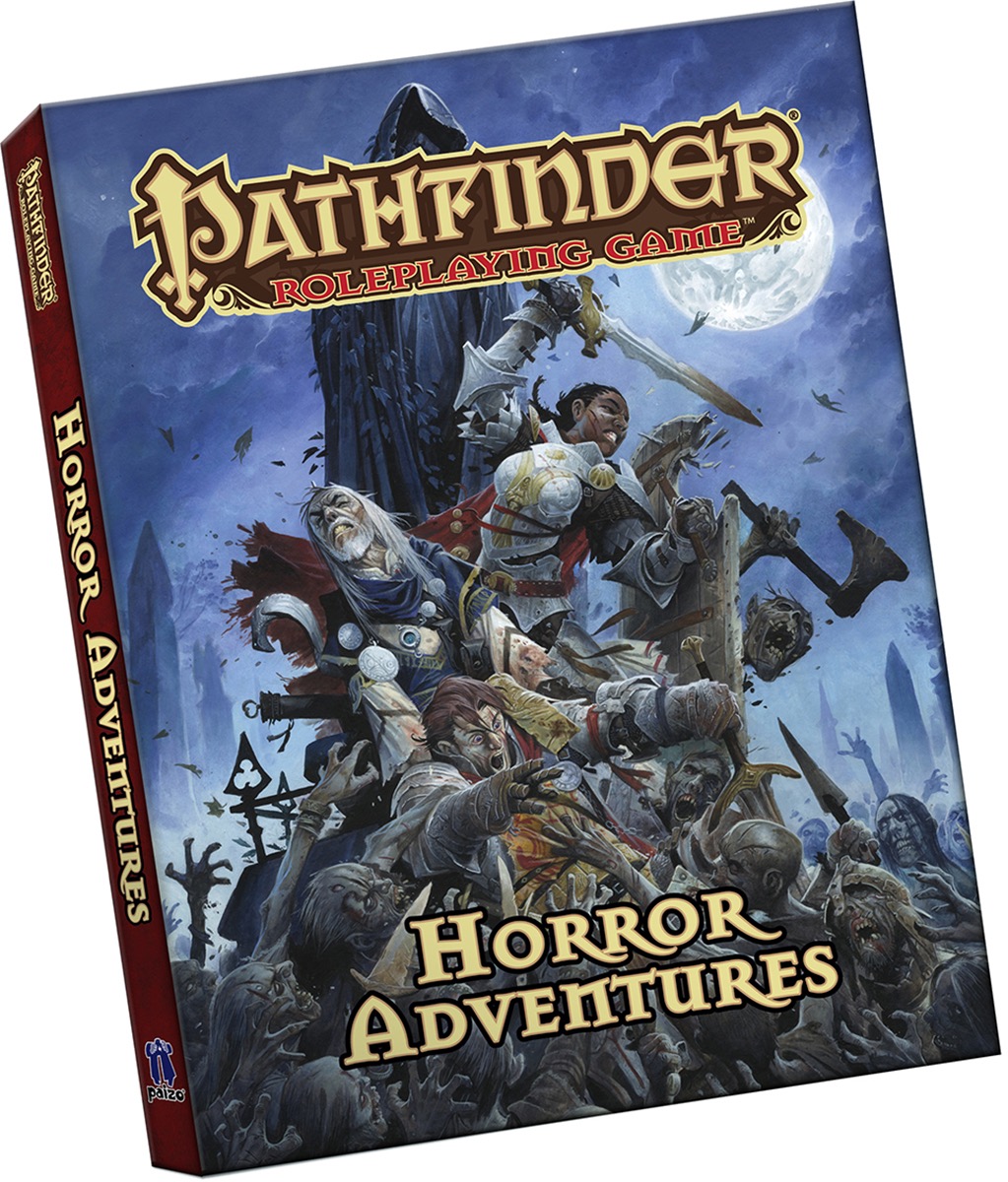 There are things that dwell in the dark places of the world, in long-abandoned crypts or musty attics—terrible things that can destroy your body and shatter your mind. Few individuals would think to seek out such nightmares, but those drawn into the darkness often find it infecting them, corrupting them in ways both subtle and disgusting. Some believe those who die facing such horrors are the lucky ones, for the survivors are forever scarred by their experiences.
Pathfinder RPG Horror Adventures gives you everything you need to bring these nightmares to life. Within these pages, you'll find secrets to take your game into the darkest reaches of fantasy, where the dead hunger for the living, alien gods brood in dreams, and madness and death lurk around every corner. Rules for players and GMs alike pit brave champions against a darkness capable of devouring mind, body, and soul. To prepare to face such torments, the heroes can take new feats, learn powerful spells, and even acquire holy relics—for they'll need every edge possible to survive!
Subscribe to our newsletter!
Get Tabletop, RPG & Pop Culture news delivered directly to your inbox.
Pathfinder RPG Horror Adventures includes:
Corruptions that can turn your character into a powerful monster, from a blood-drinking vampire to a savage werewolf. The only cost is your soul!
Character options to help heroes oppose the forces of darkness, including horror-themed archetypes, feats, spells, and more!
A detailed system to represent sanity and madness, giving you all the tools you need to drive characters to the brink and beyond.
Tips and tools for running a genuinely scary game, along with an in-depth look at using horror's many subgenres in a Pathfinder campaign.
Expanded rules for curses, diseases, environments, fleshwarping, haunts, and deadly traps.
New templates to turn monsters into truly terrifying foes, from creatures made of living wax to a stalker that can never be stopped!
… and much, much more!
Happy Adventuring!
Latest News From BoLS: