Privateer Press New Releases – Archons And Mercs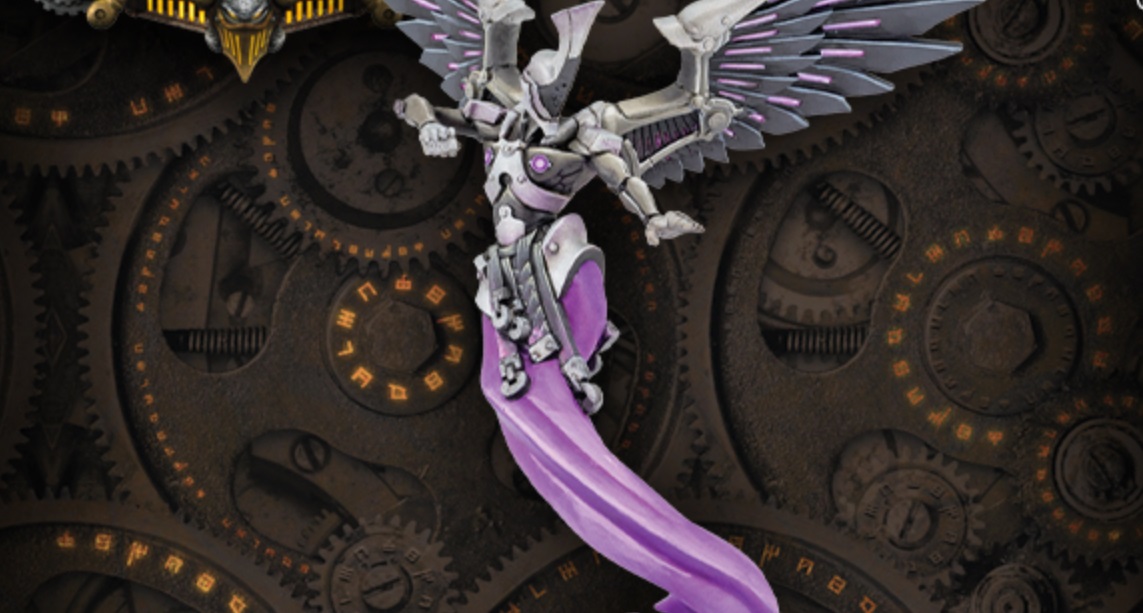 Come take a look at the latest releases for the Iron Kingdoms. This week, new archons, new mercenaries, and the return of the Order of Illumination.
Alright folks, it's a time for the Iron Kingdoms to fight back. With the Infernals running roughshod over the face of Caen, the scattered heroes are finally regrouping and ready to lead the fight against the Infernals. Check it out, this week!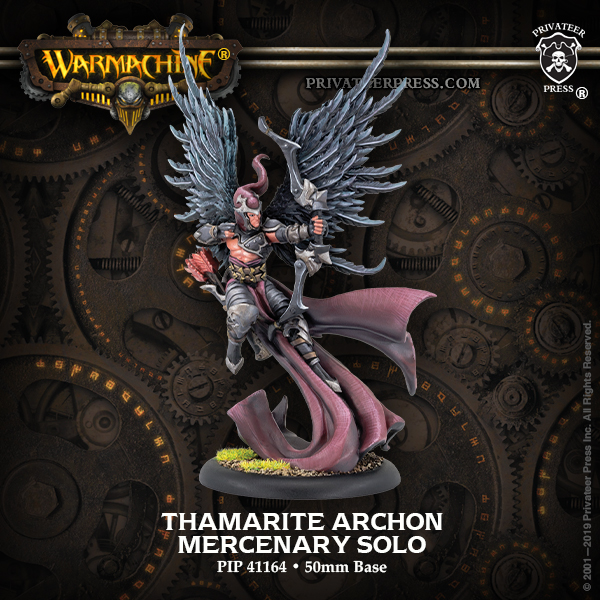 Thamar is the Dark Sister, the more cunning and independent of the divine Twins, the rebel who did not join her brother Morrow in replacing one form of religious tyranny with another. To join in mortal battles, Thamar has sent her archons, figures drawn from Thamar's Chosen, powerful once-mortal occultists who sought dark ascension. They serve as proxies for the goddess, either in the War of Souls or manifesting on Caen to confound the infernal invasion. More than any being, Thamar knows the peril of the infernals, for it was by her negotiations that the contract was sealed where they were promised the Claiming. The appearance of her archons is proof that she would defy that agreement.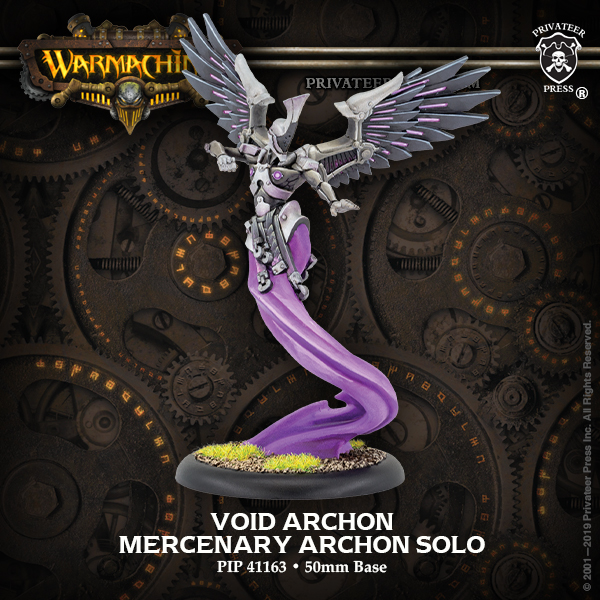 Whatever their nature and however they are connected to the gods, either hidden or lost or forgotten, void archons exist and join the fight against infernals. Some manifest as though of their own will, neither invited nor called, while others answer summoning rites and are bound by mystical chains. Those who fight alongside the Convergence are considered gifts of the Maiden of Gears. Others join skorne armies, thought to be ancestral spirits returned from the Void. Those who join the Retribution are said to be sent by Lacyr herself, proof that their vanished creator still protects her people. Cryxian lich lords bind archons that they view as greater banes, occult weapons endorsed by Toruk himself. Perhaps all or none of these purported origins are true.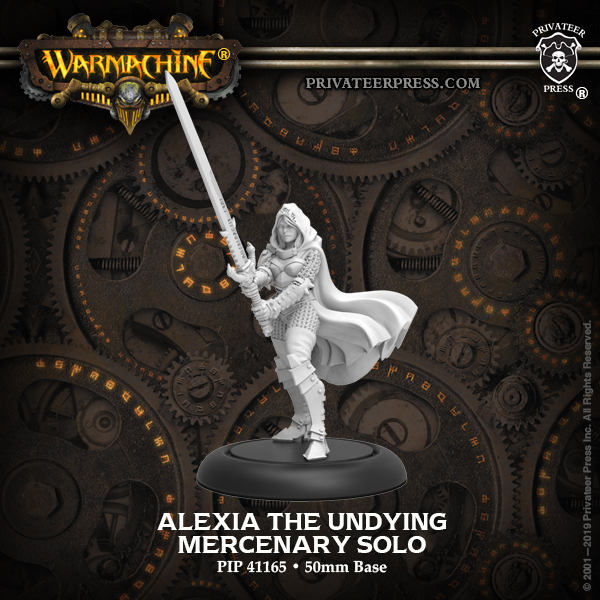 Shadows obscure her every movement, but the name Alexia Ciannor is known across the war-torn Iron Kingdoms. She has garnered a reputation for pitilessness, blasphemy, and sorcerous power that seems out of proportion for her youth. There is no question she has chosen a side in the looming conflict, and she stands with humanity, much to the surprise of those who once sought to end her. She brings the undead against a greater evil, and the Witchfire's power flows through her. Those who look into her cold eyes perceive a woman who seems no longer entirely human or mortal.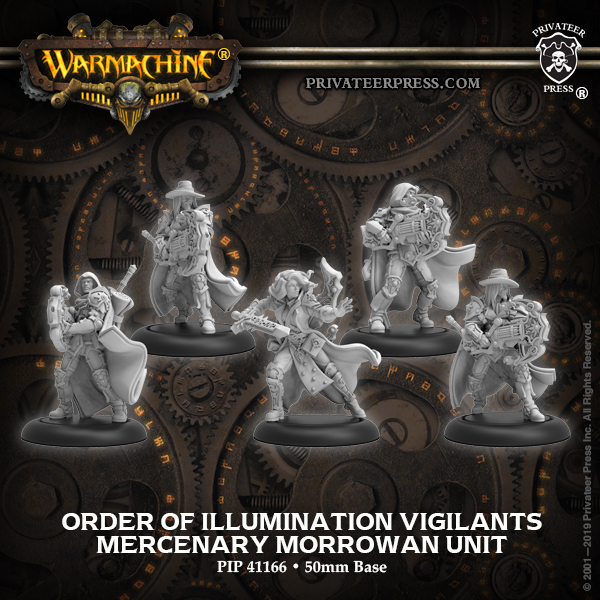 The Church of Morrow's Order of Illumination investigates occult threats and, when force of arms is required, dispatches specialist strike teams to eliminate them and limit harm to the general populace. Among these zealous soldiers are the vigilants, small teams of tireless hunters trained to stalk and dispatch unnatural predators, including otherworldly horrors summoned by infernalists. The prayers woven into their weapons and whispered on their lips empower their strikes with the light of Morrow.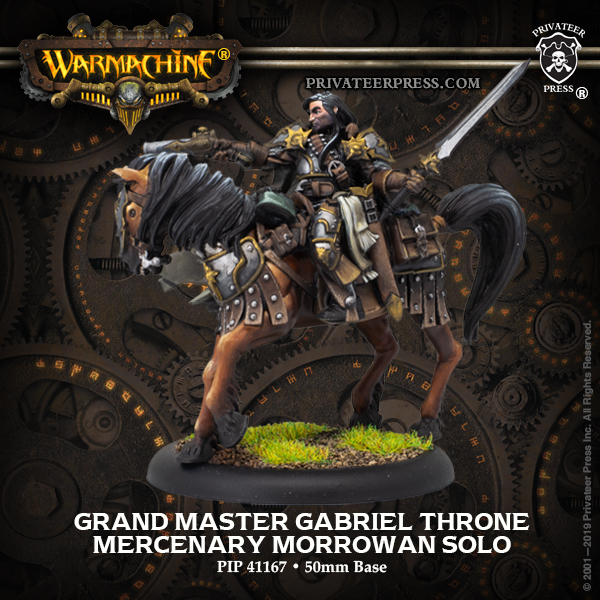 Gabriel Throne has served the Order of Illumination with honor and distinction for a quarter of a century, becoming a living symbol of both the group's virtuous principles and its ruthless tactics when routing occult corruption. While he had withdrawn from active duty in recent years to serve as a leader and instructor for the Order, the arrival of infernals on Caen has drawn him forth to take up his sword and pistol once again. His name alone is enough to inspire other Morrowan soldiers, and so long as Throne stands with his sword upraised, the forces of the Prophet will not waver.
Subscribe to our newsletter!
Get Tabletop, RPG & Pop Culture news delivered directly to your inbox.
What are you excited to see next for the Iron Kingdoms?