Retro: Could This Be The GREATEST Parade Balloon Themed Board Game?!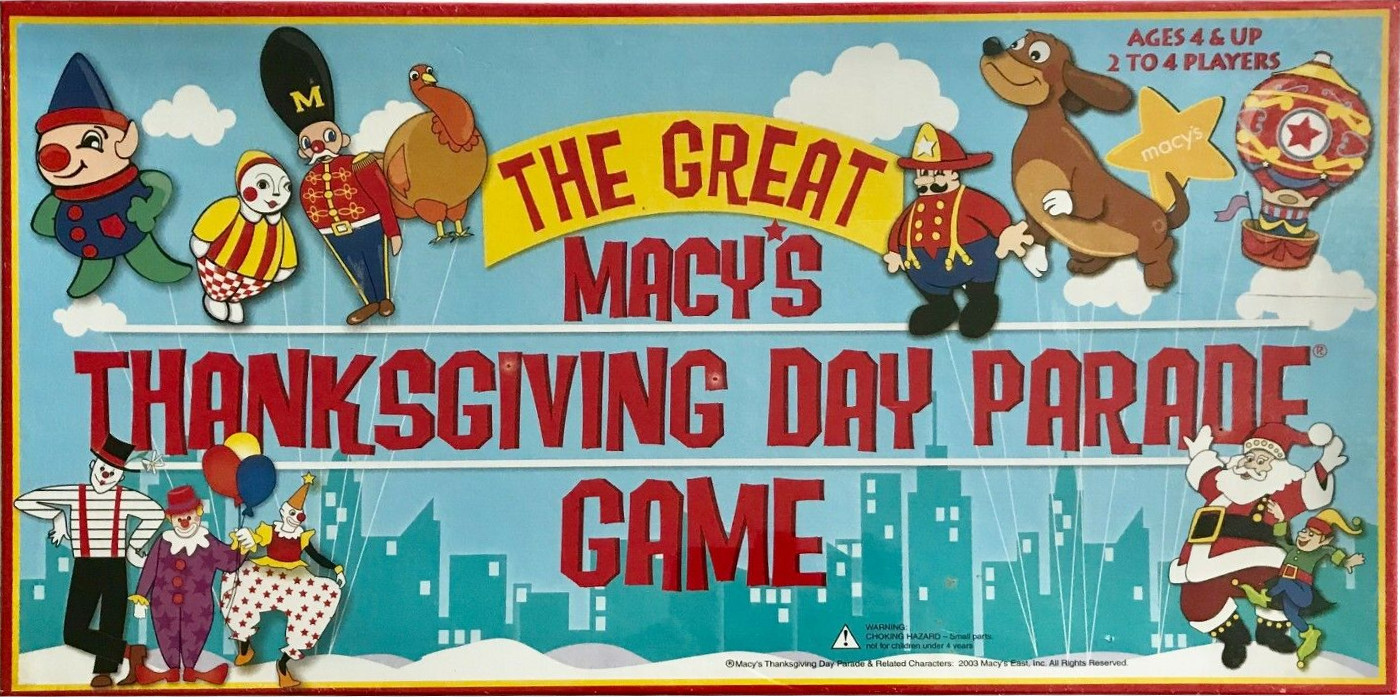 I don't know. Maybe. I'll be straight with you. I just wanted an excuse to show off some of the weirder Macy's Parade balloons.
Thanksgiving is just around the corner and with some recent push back against the whole sordid backstory of the traditional US holiday I thought he could highlight one part of the season which everyone agrees is equally uncomfortable, but in a different and more inflated way.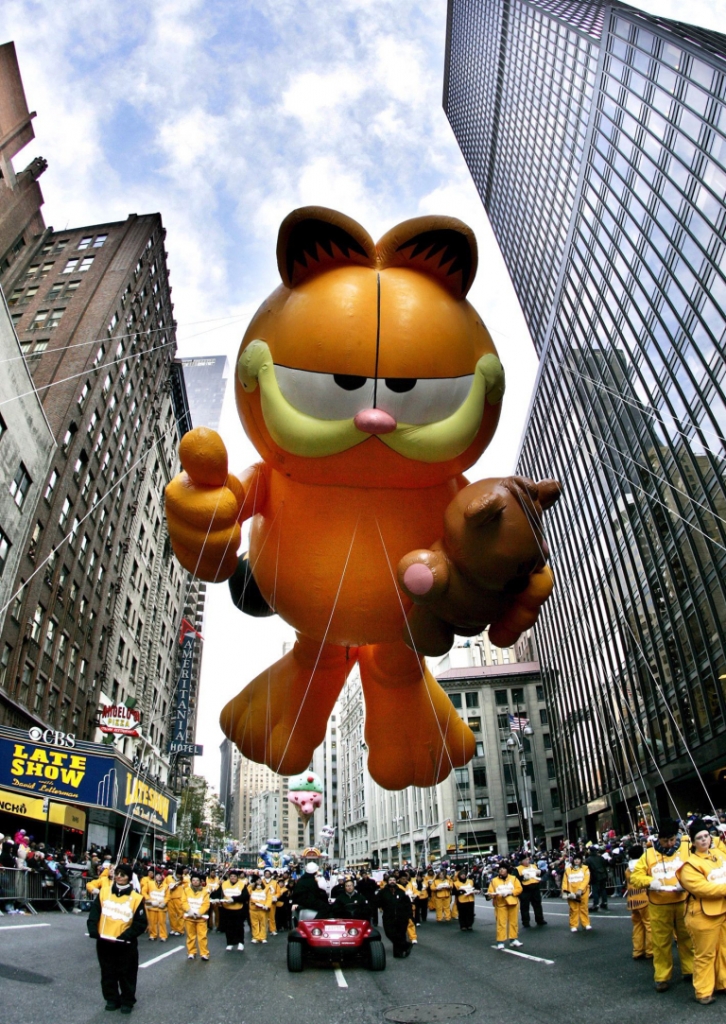 If this doesn't evoke some religious imagery in your brain, I don't know what will.
The Macy's Thanksgiving Day Parade is a yearly event held by Macy's, a department store which no one even thinks about, except during the aforementioned parade. They always have the most iconic and relevant characters represented. Like when Dreamworks Animation sponsored a Felix the Cat balloon in 2016.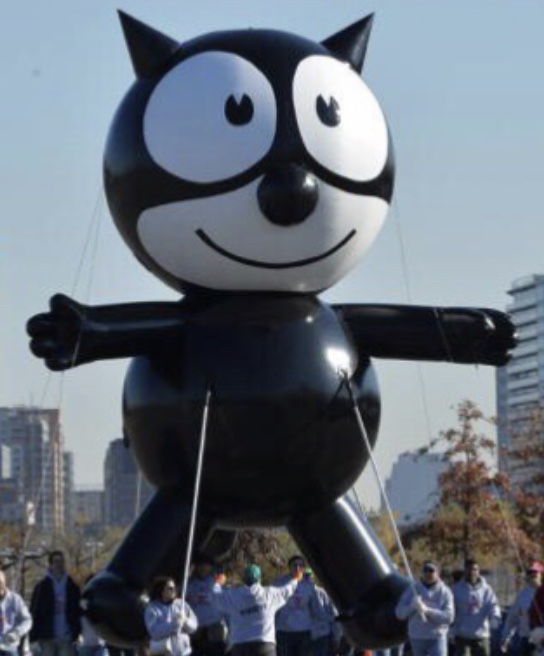 Image courtesy of the Macy's Thanksgiving Wiki, which I would have bet money was a prank site.
Giant washed up cat balloons aside, the Macy's Thanksgiving Day Parade is a big deal for a lot of people. And if there's one thing we've learned here in the board game retros, anything even remotely popular gets a board game.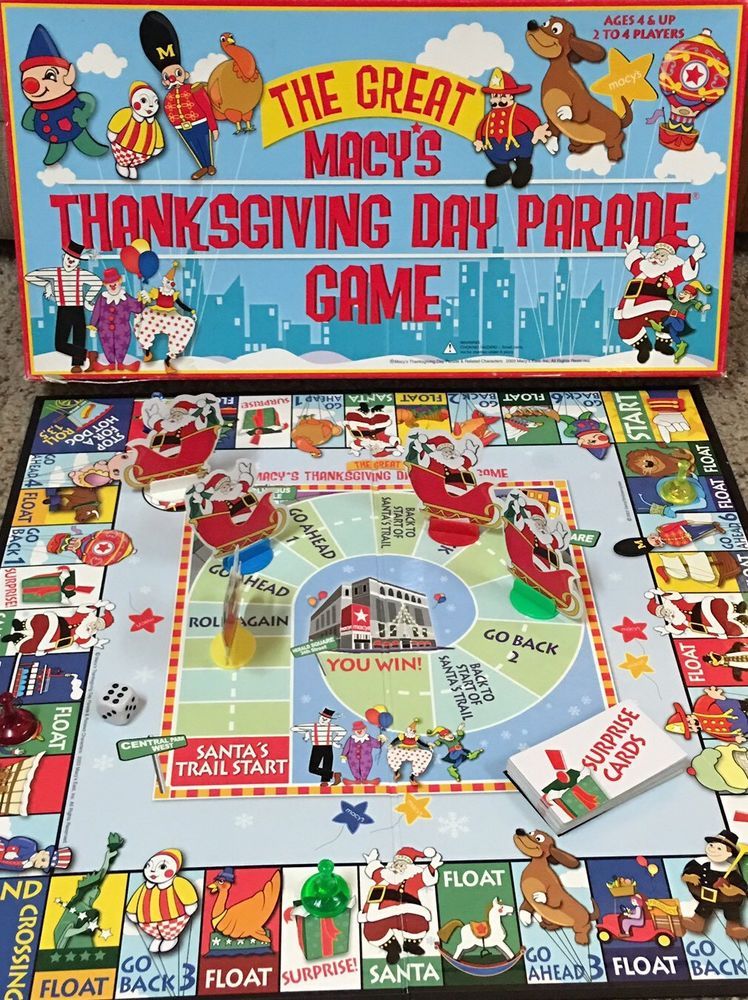 Don't let the dated art style trick you, this game was released in 2003 by designer, illustrator, and author of Bow Wow Yoga, Gerry Olin Greengrass! Maybe pushing the boundaries of "retro", but there's only so many board games with a Thanksgiving-adjacent theme. I searched for several minutes and wasn't able to find any other ones released before this one.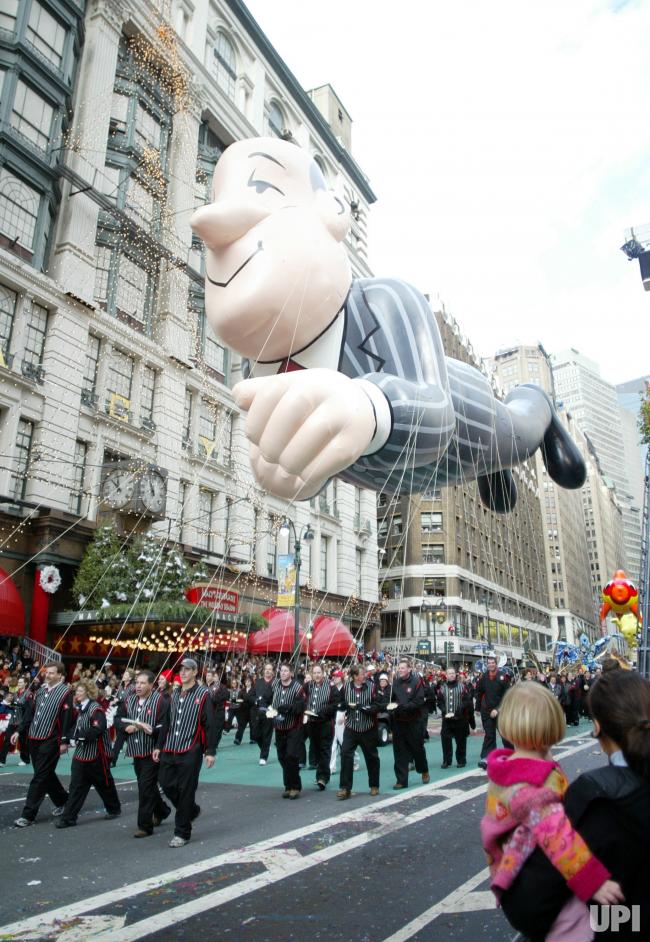 Of course, I used AskJeeves.com because it allows you to get answers to questions posed in everyday,
natural language, as well as by traditional keyword searching.
As I said before, this game was released in 2003 by Macy's East. Now imagine my surprise to discover it's their only published game, considering they are a department store, after all. Well, you don't have to imagine.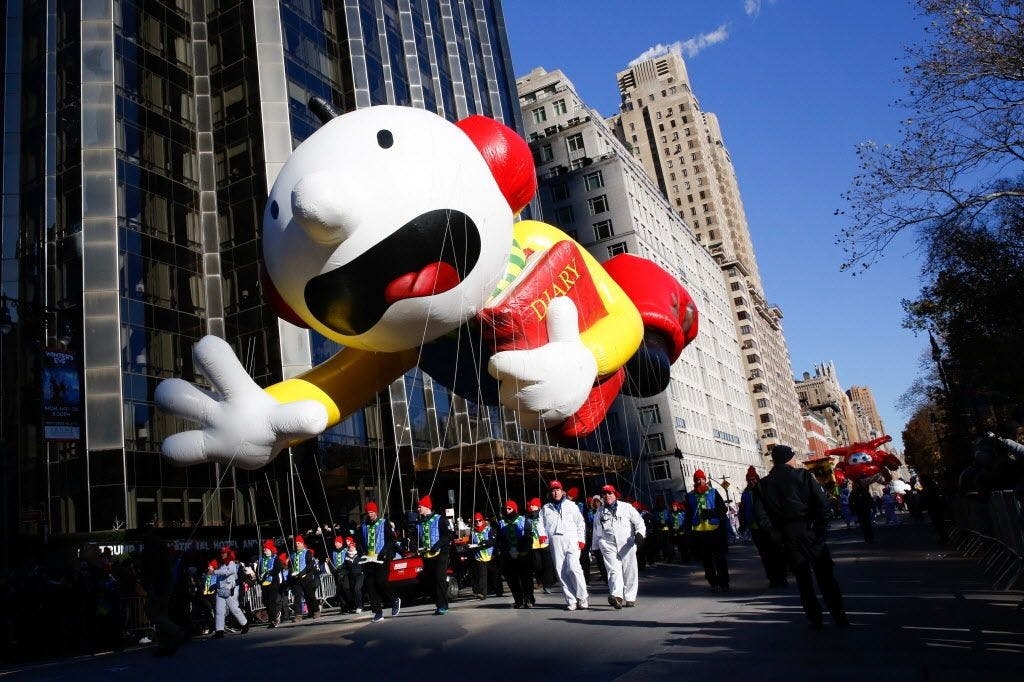 Pictured: My surprise
Speaking of surprise, let's get into the gameplay. (That'll make sense later, I promise)
The board is divided into 2 sections. The outer ring and the inside "march down Broadway". Players roll the die and move their token around the outer ring, then based upon whichever spot they land move their corresponding Santa token on Broadway.
Subscribe to our newsletter!
Get Tabletop, RPG & Pop Culture news delivered directly to your inbox.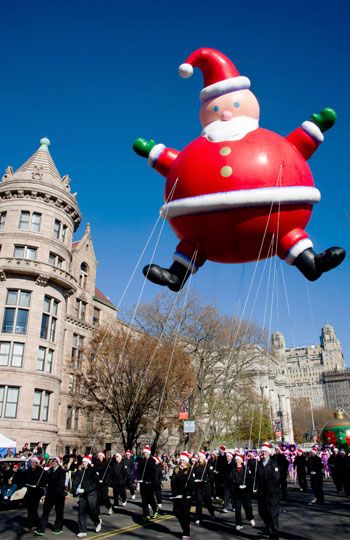 The popular Thanksgiving icon: D̶r̶.̶ ̶R̶o̶b̶o̶t̶n̶i̶k̶   Santa.
The occasional "Surprise Card" mixes it up! (Told you). Unfortunately, Jeeves couldn't find any shots of the cards themselves, so it's going to remain a mystery. So instead, check out this monstrosity.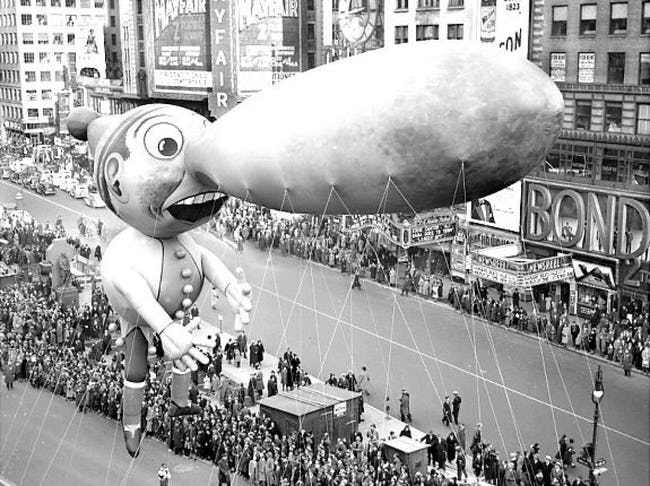 It's Pinocchio. Obviously.
That's it, really. The first player to reach Herald's Square in the center wins!
This is a game meant for ages 4+, so I shouldn't judge it too harshly. But I will. Just not here. I'll keep it to myself.
Thanks for reading!