RPG Community Spotlight: Fanart Friday For One And All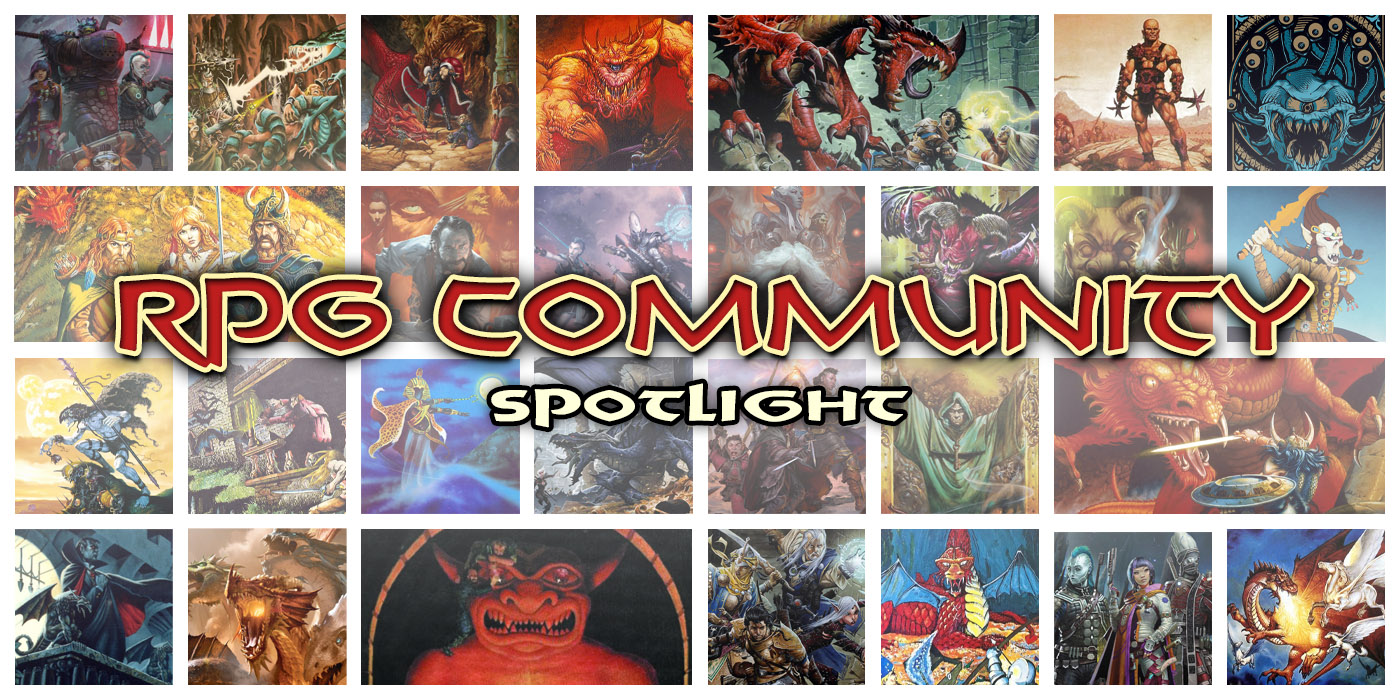 Howdy folks, come take a look at some of our favorite fan art and RPG minis on social media. Here's what the community is working on!

Here's a golden horned Tiefling, showing off different sorts of decorations the fiend-blooded folk might wear:
Quick sketch of another npc of our dnd campaign.
Another #tiefling girl#dndart #commissionsopen pic.twitter.com/EdiZDx2hdz

— Antheia Vaulor (@Un_EpicMushroom) November 28, 2019
I love this half-cape style on the warrior featured below. Unrelated, seems like a lot of folks have their commissions open right now, if you're looking to get some art for your gamer friends for the holidays:
i finished her redesign!! my girl faith!! i hope i can play her soon #dndart #dnd5e i wanna make a comic abt her 😔🤘 pic.twitter.com/THBQnOtBKV

— chaotic dumbass | 💛🤍💜🖤 (@taskupapu) November 23, 2019
Let's turn to some Drow for a little bit of the Underdark to help take the edge off:
Subscribe to our newsletter!
Get Tabletop, RPG & Pop Culture news delivered directly to your inbox.
Character portrait for my girl @playfulfaerie! I think Drow miiiight be beginning to rival tieflings in my dnd art heart. 💜 #dndart pic.twitter.com/EkXy2w9w9A

— lindsay (@gremlindsay) November 25, 2019
These are two parts of a poster that will be coming–it's already reminiscent of a big, 80's style movie and we'd pay to watch it:
While ago group of amazing guys comissioned me for a big poster based on their DnD adventure. I'm super into DnD, so it's a big fun (and complexity…) for me to work with this.
WIP#DnD #dndart pic.twitter.com/FZRPNcYvnv

— don't give up, skeleton ✦ Refrynn (@WeirdUndead) November 28, 2019
The Critical Role crew must have gotten magic tattoos in a recent episode because we're seeing a lot of these:
'The Chaos Crew' – Jester, Nott and Beau get tattoos from Orly, the super awesome tortle 😀 They all pass out from the pain lol #mightynein #criticalrolefanart #CriticalRole #fanart #anime #keyframe pic.twitter.com/HXYmfinM83

— Lap Pun Cheung – DADMODE ACTIVATED (@lappuncheung) November 28, 2019
And for further proof that you can never have too much Cadeuceus Clay:
🌸🌸🌸 I'm so behind on #CriticalRole, but man it felt nice beeing able to draw some fanart again. #caduceusclay #criticalrolefanart pic.twitter.com/VniXywE3F3

— Shinyno (@Shinynope) November 28, 2019
Speaking of Critical Role, here's perhaps one of the best Fjord Fjanarts I've ever seen:
https://twitter.com/koza_ron/status/1198603487803772934
Everyone's favorite absentee aasimar hit level 10 recently. Take a look:
#Yasha!!!!!!!! 🖤!!!🖤!!!!! 🖤🖤
I tend to not play favorites but…🤷‍♀️#Criticalrolefanart #CriticalRole #CriticalRoleArt #DnD pic.twitter.com/7t1vcVo3Yr

— Jessketchin (@Jessketchin) November 26, 2019
You may well have fought abyssal chickens in Baldur's Gate: Descent into Avernus… but just in time for the holidays, it's an Abyssal Turkey:
A sketch of an Abyssal Turkey
HAPPY THANKSGIVING!
Thanks to all of you, and to @BeadleAndGrimm for the idea!#dnd pic.twitter.com/31KFMrFFQJ

— Max Dunbar (@Max_Dunbar) November 28, 2019
And this druid/warlock represents perhaps one of the most interesting multiclass combos we've seen:
A half-elf druid/warlock with her two cute animal companions! Thanks again @amazon9398 for commissioning me!#dnd #dnd5e #dungeonsanddragons #ttrpg #art pic.twitter.com/qk5YkKNnVI

— Rachel Denton ✨ (@Tallinier) November 28, 2019
And since we're talking about interesting combinations, here are a few firbolgs who work together exceedingly well:
The scene with Pumat Sol and his mysterious shop was so funny and inspiring! Love the guy(s). Couldn't help painting how I imagined it 🙂 #Criticalrole #criticalrolefanart #dnd pic.twitter.com/jWZrCawTpy

— Robin Olausson (@RobinOlausson) November 25, 2019
And speaking of Firbolgs, here's a little Adventure Zone fanart, featuring everyone's favorite nameless friend:
"But for now we will both eat our berries and be quiet…"
my favorite Firbolg @JustinMcElroy #thezonecast pic.twitter.com/UGVG9E1xeE

— Nicholas Kole (@FromHappyRock) November 29, 2019
Have a great weekend folks!
If you saw something you liked, be sure to follow the artist on Instagram, Twitter, or Facebook. Want to share what you're working on? Drop it in the comments – we'd love to see what you're creating.