Tabletop Kickstarter Round-Up: November 27, 2019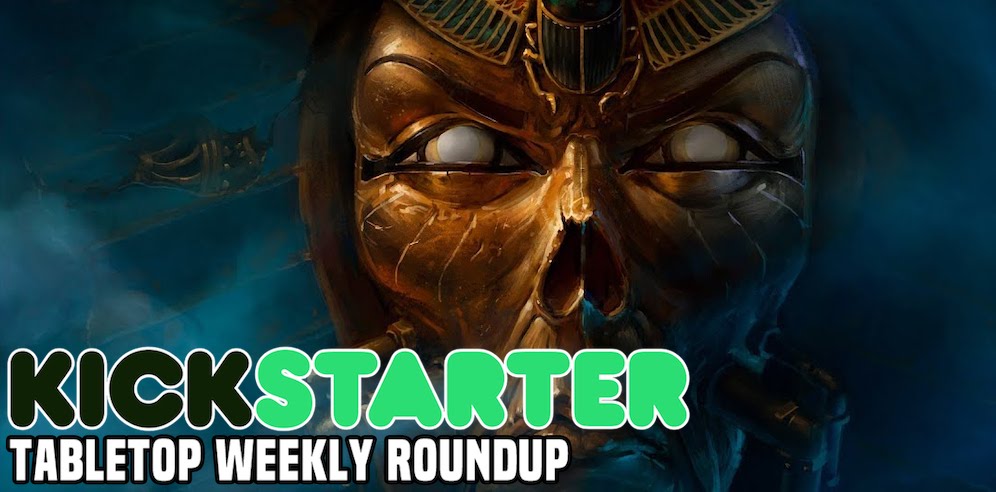 Build an army out of clay, explore the far reaches of space, catch a thief, and set your eyes on some gorgeous dice. Come check out this week's batch of crowdfunding highlights!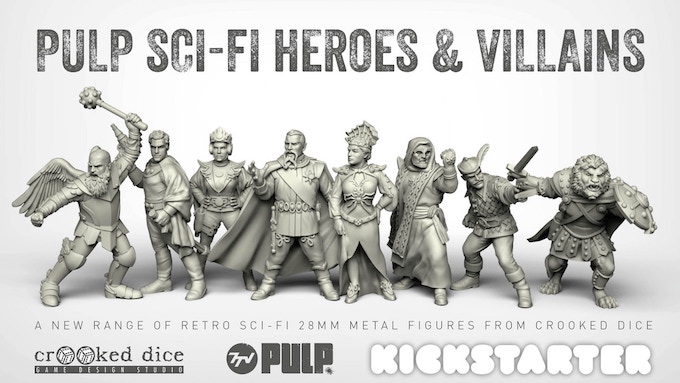 These sculpts have been brought to life by the very talented Ernst Veingart and Ian Mountain and will be cast in white metal.  There are four simple miniature pledges to choose from:
 

Space

Monkey

– just show your support and crooked love!
 

Pulp Heroes Pledge

– eight

heroic

archetypes!
 

Pulp Villains Pledge

– eight

villainous

archetypes!
 

All In Pledge

– all sixteen miniatures!
Pledge levels start at $39 and range up to $75.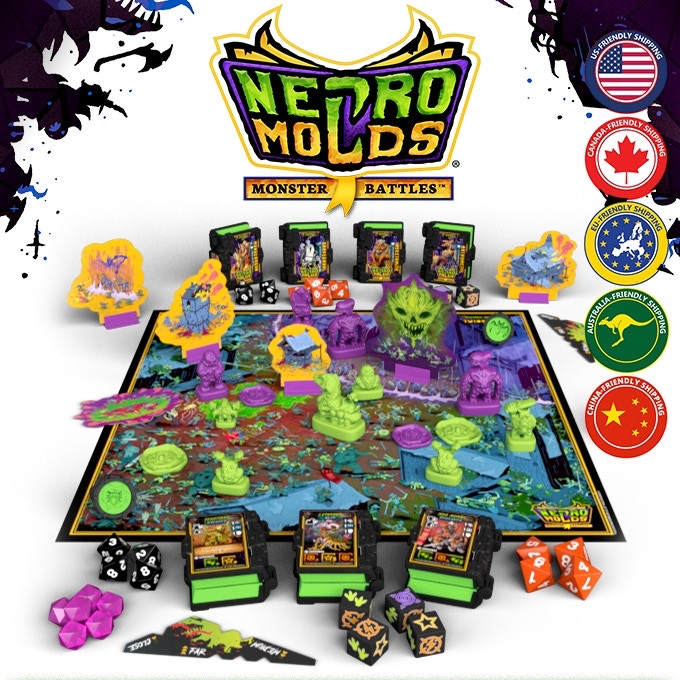 Necromolds are a series of collectible toys that let you build and destroy terrifying miniatures out of Spell Dough, a soft modeling clay.  The back of each Necromold spell book toy features the miniatures' game skills and abilities.  Not only will the number of Necromold monsters continue to expand, but so will a new and exciting line of games to use them in!
Necromolds Monster Battles is a streamlined and lite wargaming ruleset easy for tabletop players of all experiences to enjoy. The size of your monster army is limited by 3oz of Spell Dough.  Build your army wisely, for each miniatures' strengths are balanced against the amount of Spell Dough required to mold them!
A battlebox is $39 and you can add on more Necromolds and other accessories.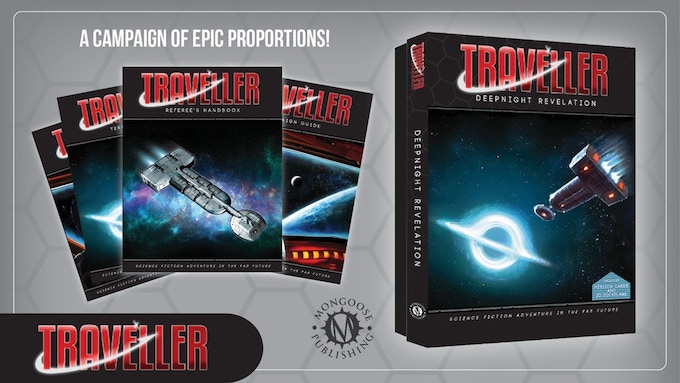 A converted heavy cruiser, Deepnight Revelation is one of the most powerful exploration vessels ever commissioned. Equipped for a twenty-year voyage, she will carry the Travellers on an epic journey from Charted Space to the edge of the Orion Arm. Deepnight Revelation must forge a path through uncharted systems and the territory of unknown alien races. Everything she finds will be new, and if she meets with disaster there will be no rescue.
The Deepnight Revelation box set will initially contain four books, a card deck, and a huge poster map, but stretch goals will unlock additional hardbacks to expand the campaign, covering new adventures and regions of space that the Deepnight Revelation will travel through.
A PDF set with all stretch goals is $59 and a physical set is $91.
Subscribe to our newsletter!
Get Tabletop, RPG & Pop Culture news delivered directly to your inbox.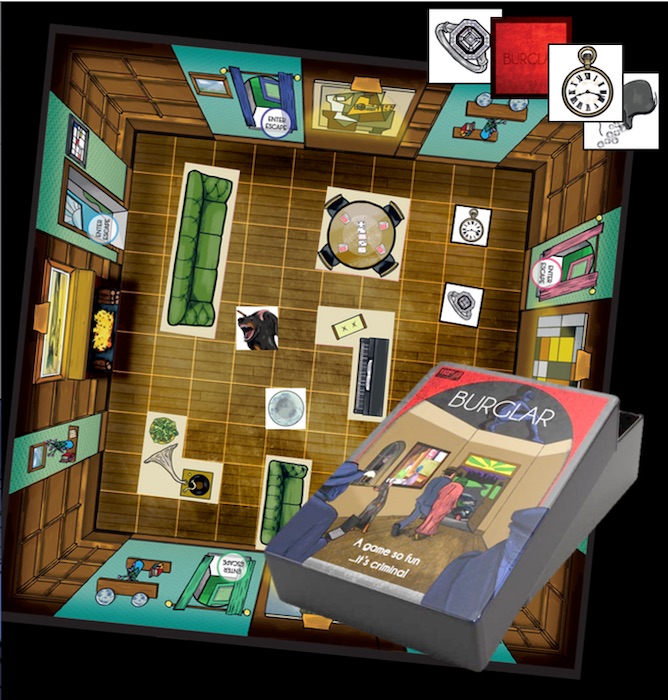 Burglar is a whole new twist on family board games. It's a game involving skill, chance, memory and tactics as you hunt for loot and get the chance to block opponents from reaching their own target items or escaping undetected.
The game board and tiles themselves have the simple elegance of 1920s sophistication and it's one of those games that's simple to learn but different every time you play. It's a family-friendly game that lasts around 30 minutes which gets more devious every time as you learn tactics to frustrate opponents and use your best negotiating skills to gang up on players.
A PnP copy is $13, a physical copy is $26, and they're offering a crime scene socks add on.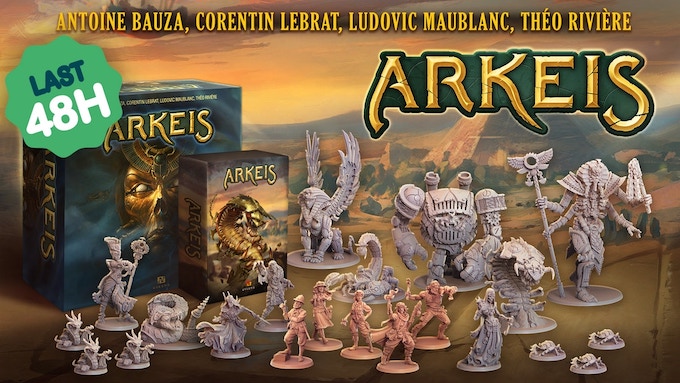 Aekeis is a cooperative, story-driven campaign game with minis that is set among ancient Egyptian ruins. Each player takes control of an adventurer as they explore a modular board. Players have up to two actions per turn. The results of their actions can be altered by the equipment and character upgrades they earn during the campaign. Each scenario has objectives the players will try to accomplish during the game to earn rewards in the form of ket items and upgrades that influence later scenarios.
The core game with all stretch goals is $100.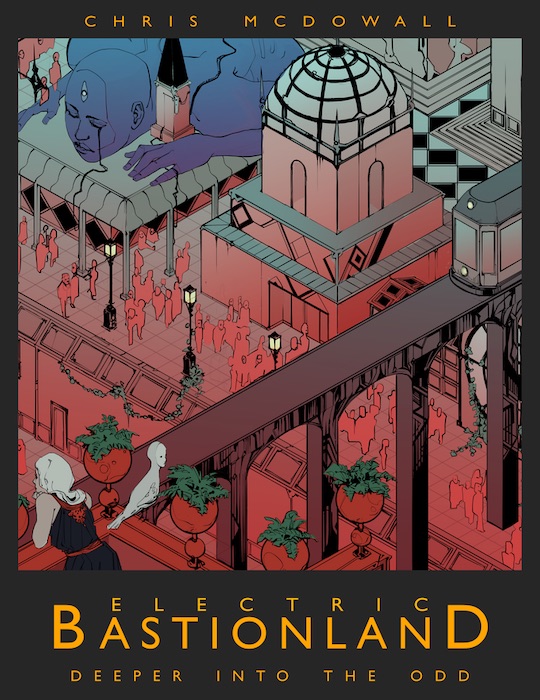 Bastion is the only city that matters: impossibly large and expanding more every day, ruled by warring borough councils enforcing draconic laws, and fizzing with electric discoveries. At the edges, Deep Country stretches off into the distance, and time itself becomes slow and cumbersome; beneath the surface, the machinery of the Underground twists and shifts reality into uncomfortable positions; and in the sky above, the Living Stars whisper of scintillating miracles in actinic tongues.
You are a Treasure Hunter in Bastion: something went terribly wrong for you, you are deeply in debt, and you have no other way out. You and your fellow debtors – disgraced Street Judges, demobbed Avant Guardsmen, refugees from Deep Country, swarms of urchins and dozens of other flavors of luckless eccentrics – band together to earn enough cash to survive.
Electric Bastionland is a roleplaying game written by Chris McDowall, author of the critically-acclaimed Into The Odd. It uses and expands upon the systems developed in Into The Odd, resulting in a rules-set that's easy to run as a Referee and even easier to play. It's not a sourcebook or an expansion – it's a standalone journey into an unknowable place. 
Pick up the hardback for $52 and a PDF for $20.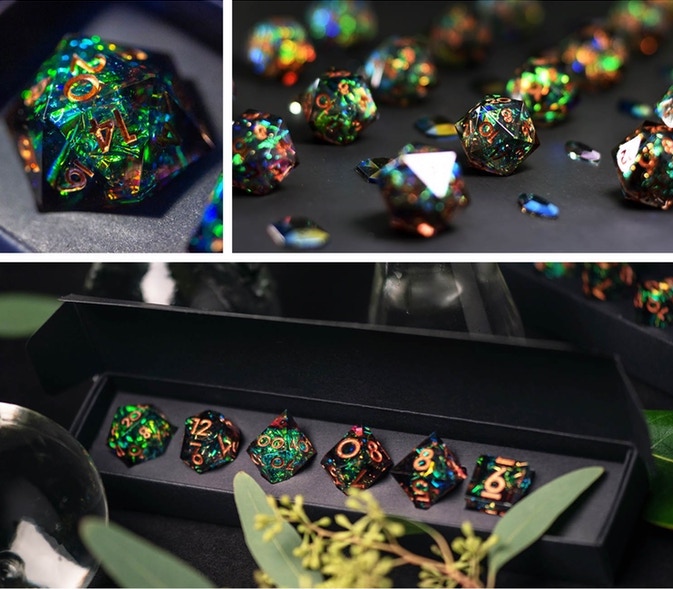 Dice creator Karen Wang has been making sets of custom dice for several years for close friends and collectors. She wasn't sure they'd be marketable to a larger market – the campaign has made over $2 million so far. I'd say they have a market. These have sharp edges and inclusions and come in some truly gorgeous colors/patterns – they look like precious gems. The one shown in photos is called 'black emerald.'
Pledges start at $48 for a set and you can pick up as many as 20 sets for $840.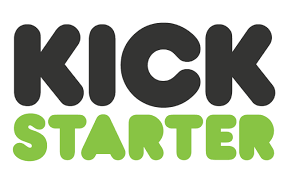 ~Which Of These Campaigns Caught Your Attention?