ToyLand: Gundam SEED Slash Zaku Phantom Kit Pre-Order Now Open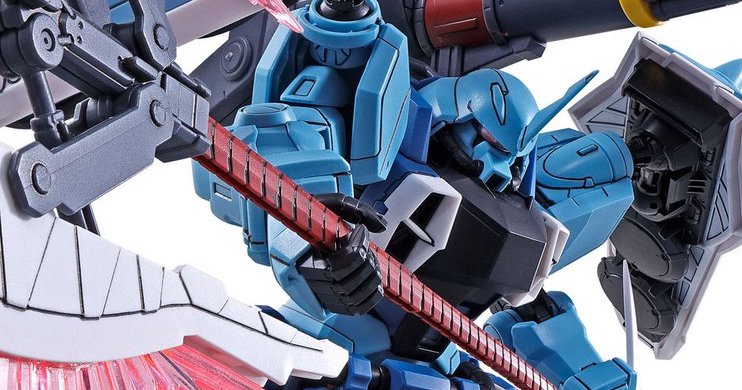 Coming this spring – Yzal Joule's suit with its arsenal, including a wicked looking beam axe and when this kit is built it's a fully articulated action figure.

This kit is based on Mobile Suit Gundam SEED Destiny series. The Slash Zaku Phantom carries an array of weaponry that includes a giant MA-MR Falx G7 Beam Axe that looks epic and is devastating in battle. The suit's pilot, Yzal Joule, is a hotheaded and rather impulsive member of the Le Creuset Team of ZAFT. If you haven't seen the series, it's streaming on Crunchy Roll right now.
The kit is based off the same parts of the MG Lunamaria's Gunner Zaku Warrior, mainly the body. It comes with newly molded parts including its weapons and backpack. And boy does it have some showy weapons – the beam axe has two different modes that includes a deactivated mode that mounts on the back skirt armor, and the MMI-M826 "Hydra" Gatling Beam Cannon is all new for GunPla. The kit also comes with custom water slide decals that are just for Yzak's Slash Zaku Phantom.
It's expected to ship in April, pre-orders are open now.
 Bandai: MG 1/100 Yzak Joule's Slash Zaku Phantom – 4,950 Yen (BBTS price – $94.99)
Slash Zaku Phantom Plastic Kit
1/100 Scale
Japanese import exclusive
Fully articulated once complete
Accessories:

High performance explosive
Beam tomahawk
Shield x 2
Beam assault gun
Falx G7 beam ax
Hydra Gatling beam gun