The Adeptus Sororitas are reporting in. The Sisters are here with a brand new Battlebox – come checkout the contents!
The day has finally arrived – the Sisters of Battle are in the studio and we're taking a closer look at the contents!
Blessings For The Faithful
Plastic. Sisters. What else is there to say! They are finally in our hands and they look just as good as you would expect from Games Workshop! Inside the box are three sprues. You get one oversized sprue with a ton of miniatures on it, plus two copies of a smaller sprue that also has quite a few sisters packed on board.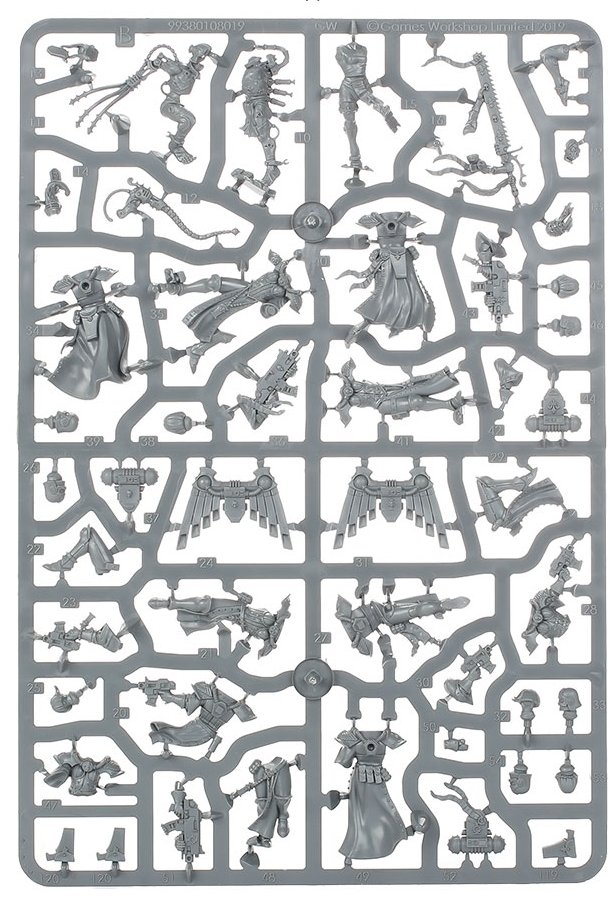 The details are fine, the edges are crisp, these bad boys (or should I say bad ladies) are hot off the printing press. Games Workshop really nailed it with their whole line and the Grimdark Gothic look permates the Sisters of Battle Range. This might be the vanguard wave but you know the bulk of this army is on the way!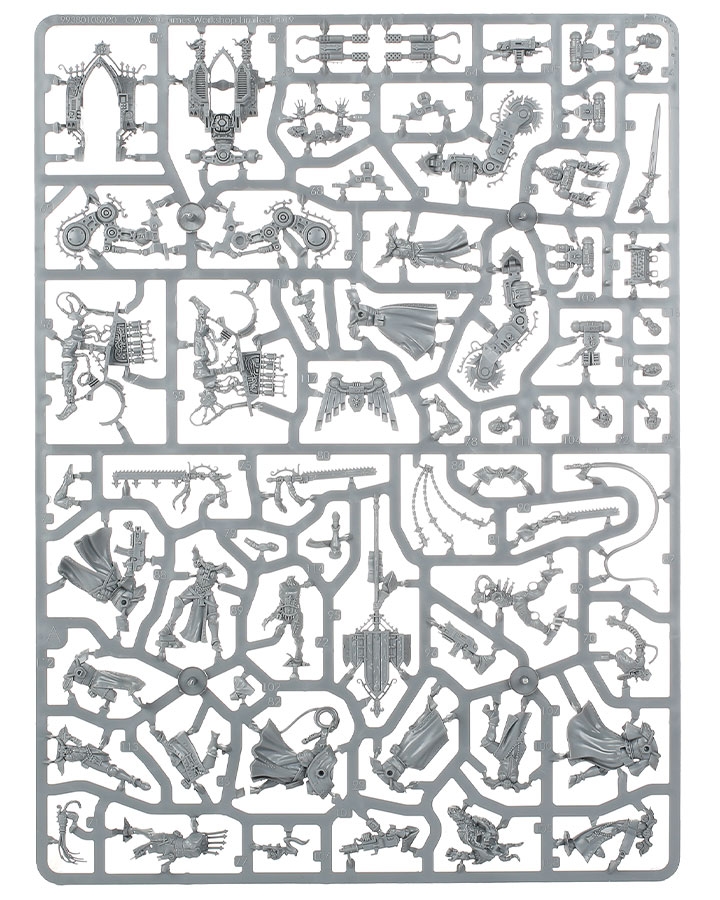 Also in the box are some extras like dice, the core rules, cards, bases (duh) and another little tidbit – the limited edition codex!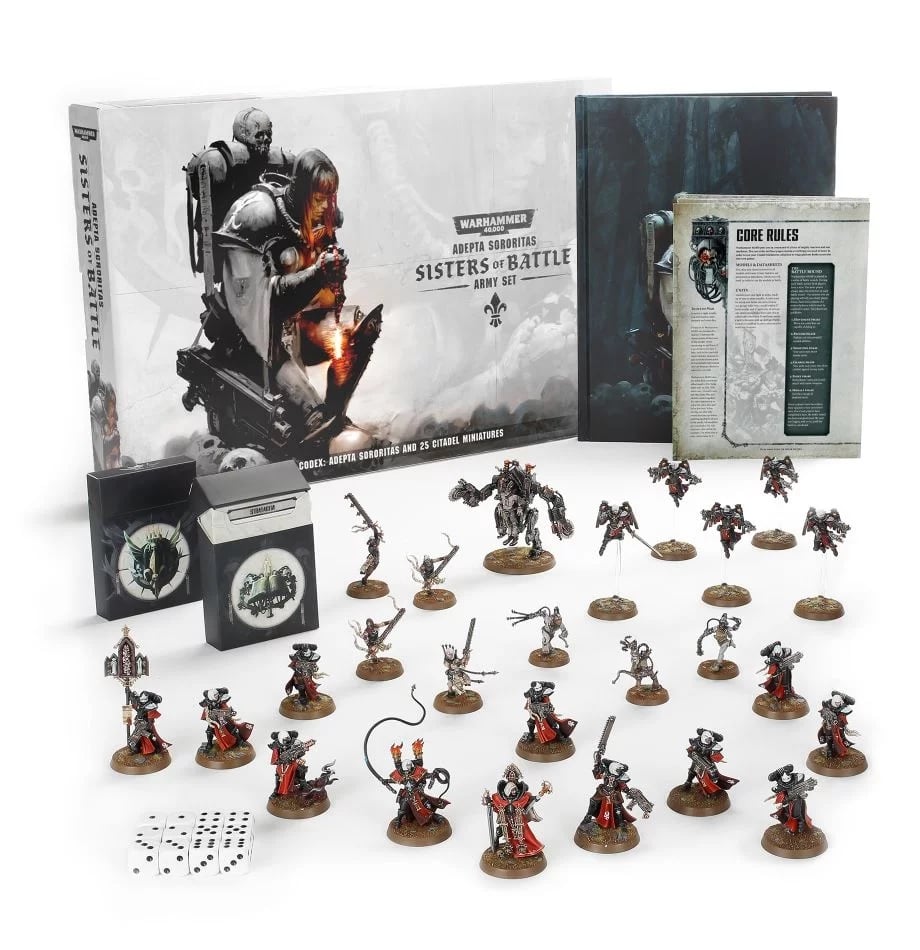 Now, we are going to have a bit more on the codex later today – it deserves it's own time in the spotlight, but our first impressions are looking promising!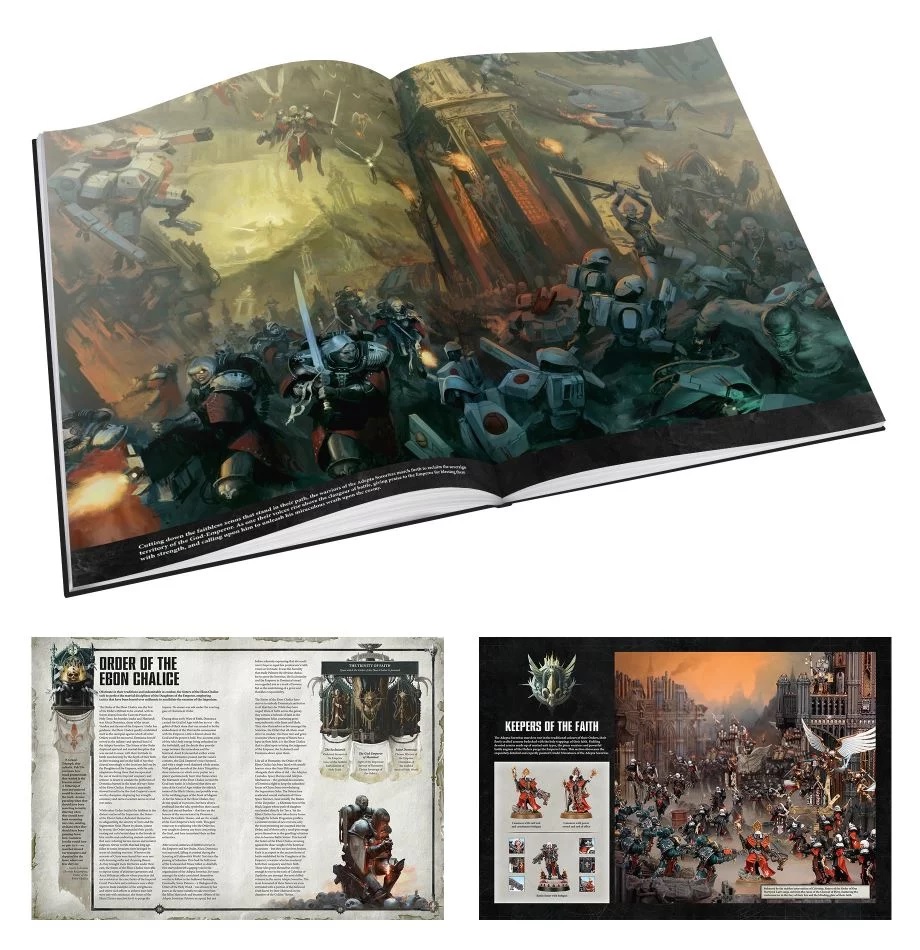 There are some new units in there, too…
This box is a limited run, so if you want to get your hands on the miniatures and the rules, the Army Set is currently the only way to do that. You probably won't want to pick-up more than one copy of this one just because you don't really need multiple copies of the codex, right? This one really is targeted for the Sisters of Battle fans out there and it's just enough stuff to really whet your appetite.
It's been a long time coming. Sisters of Battle – IN PLASTIC!