Warhammer Underworlds: Beastgrave – Unboxing More Warbands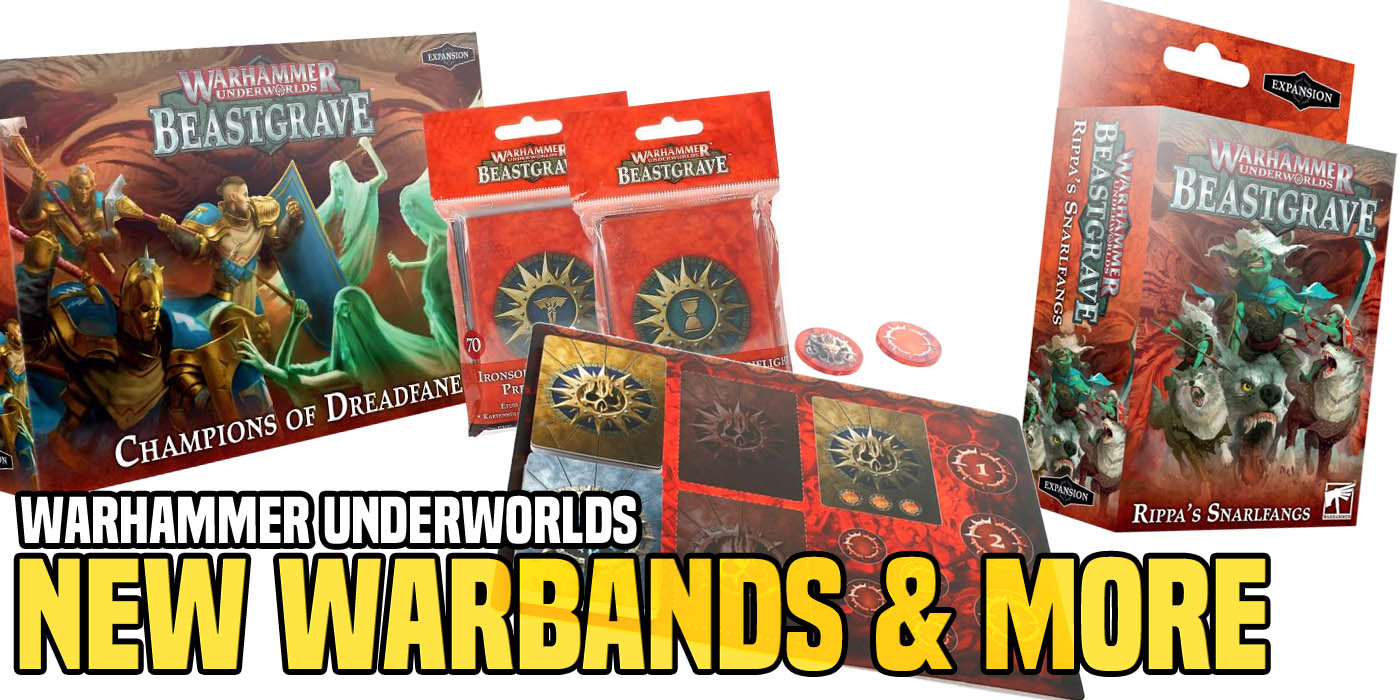 Beastgrave is getting a trio of warbands available in stores this weekend!
Rippa's Snarfangs and the two Warbands from Dreadfane are now available in stores. Plus we take a look at the new gift pack out now!
More Warbands!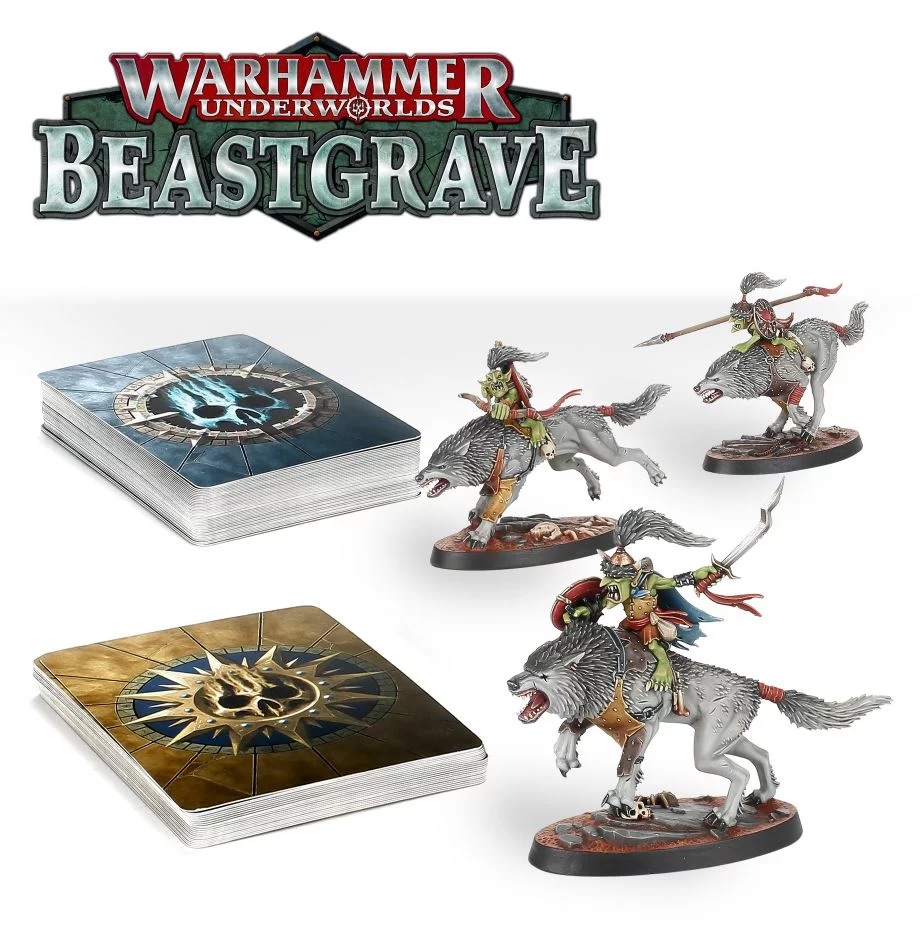 Perhaps the most important of the three warbands out now is Rippa's Snarlfangs. This is an entirely new warband consisting of Goblin Wolf Riders. They move fast and hit pretty hard for gobbos! One of the great things about this warband is that the Snarlfangs (aka the wolves) get to make attacks, too. These guys pack some condensed damage into their squares.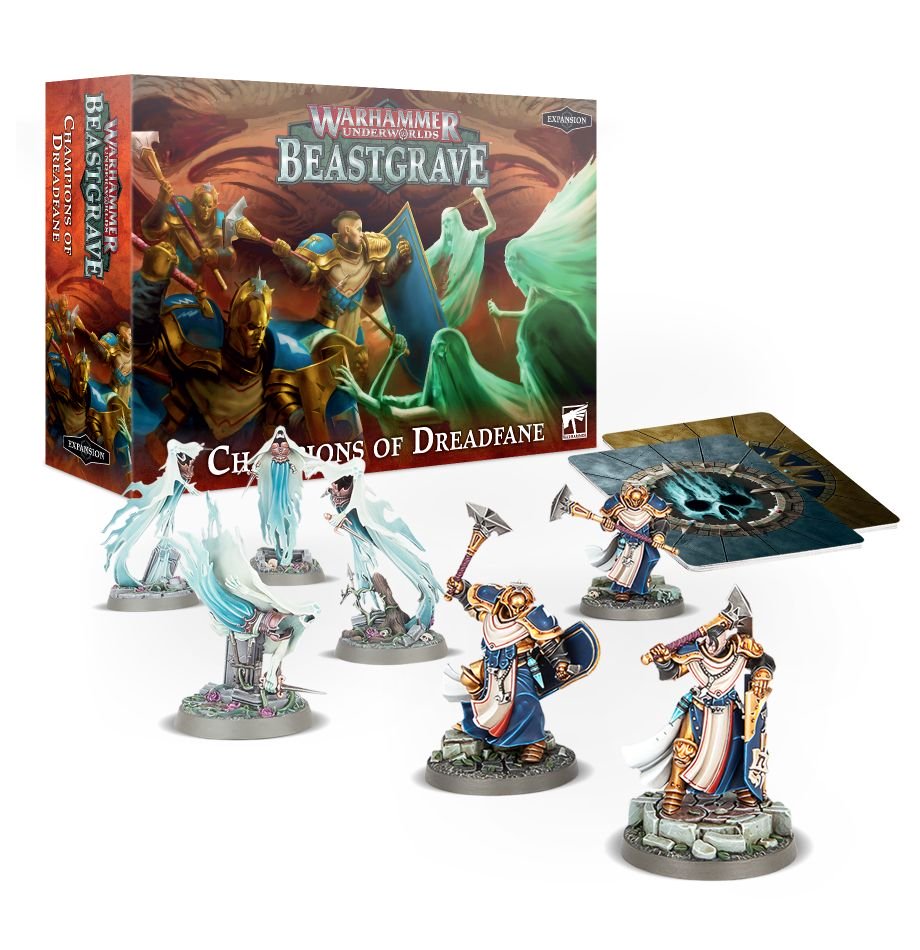 The Champions of Dreadfane box contains 2 warbands in one. This is a repackaging of the Dreadfane starter set that was an intro for Warhammer Underworlds: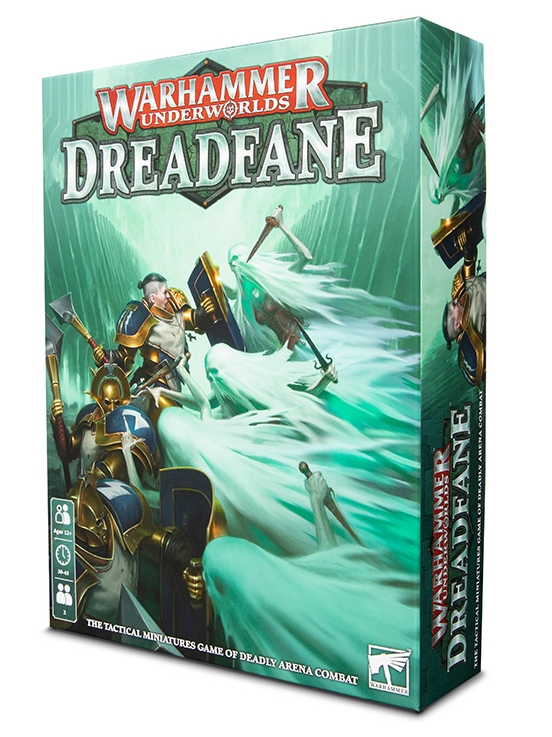 The Ironsoul's Condemnors and Lady Harrow's Mournflight are now available without all the extras from the Dreadfane box. If you missed these warbands initial release, you can now buy them together in one package.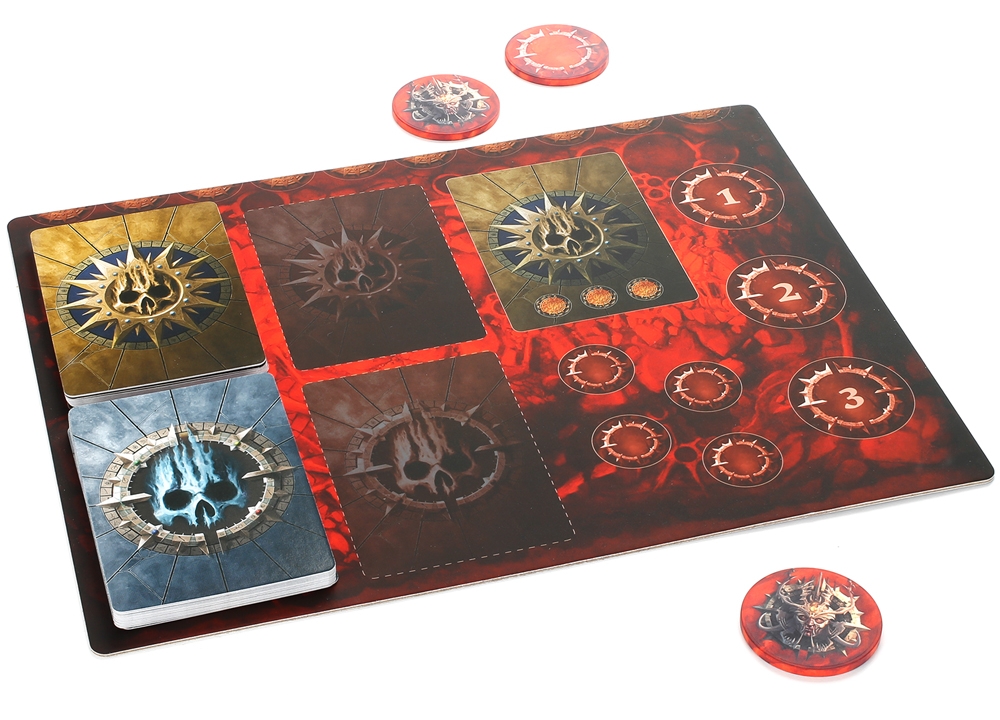 And finally, we also take a quick look at the Gift Set. This set has a cardboard playmat, some nice turn counters and a set of re-printed universal cards for Warhammer Underworlds. It's 10 gambits, 10 upgrades and 12 objectives that have brand-new themed art and card borders and are usable in any format.
All of these products are out now and available online and in stores every!
Subscribe to our newsletter!
Get Tabletop, RPG & Pop Culture news delivered directly to your inbox.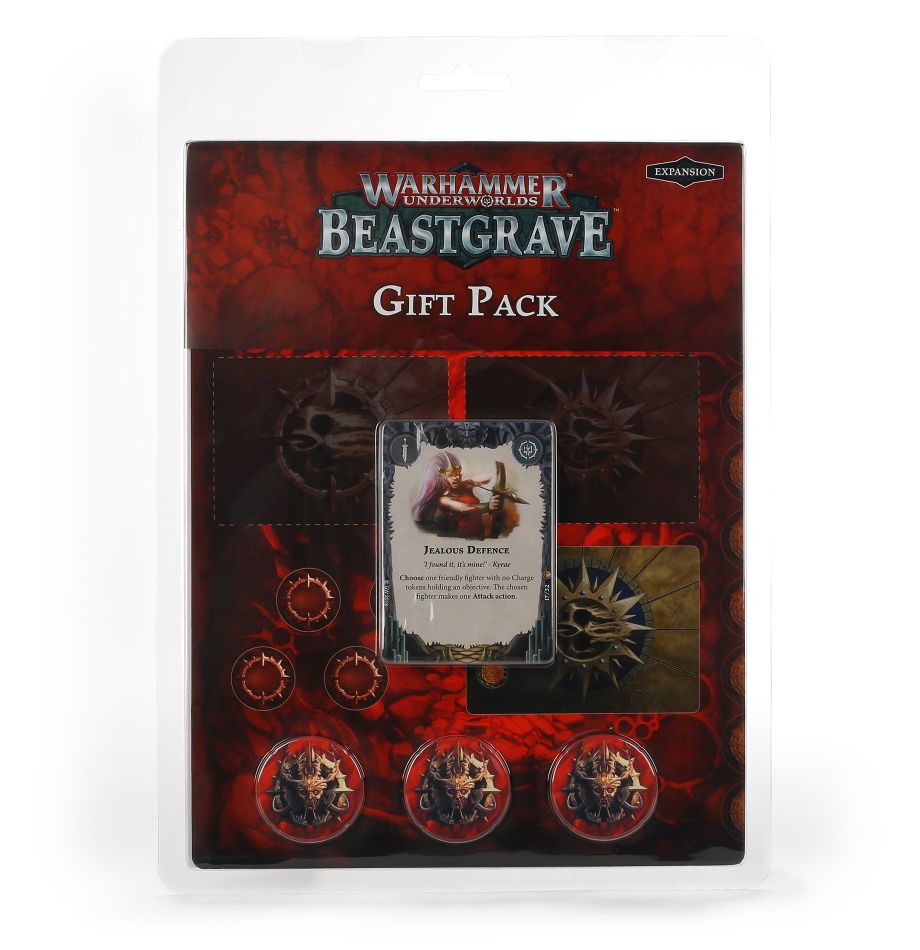 Don't forget the card sleeves!