White Dwarf November: Inquisition Gets New Rules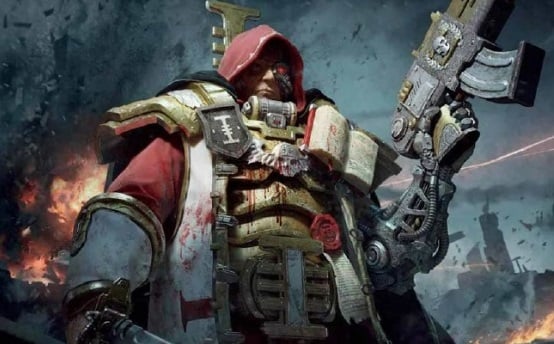 Games Workshop has confirmed that the Inquisition is next up for the Index Imperialis feature in White Dwarf along with the rest of the contents for the monthly magazine.
We had hints at what was coming from last month's White Dwarf and now GW has put out a preview for the November White Dwarf. It's time for the Inquisition to get a "mini-dex" in the form of the Index Imperialis: The Inquisition!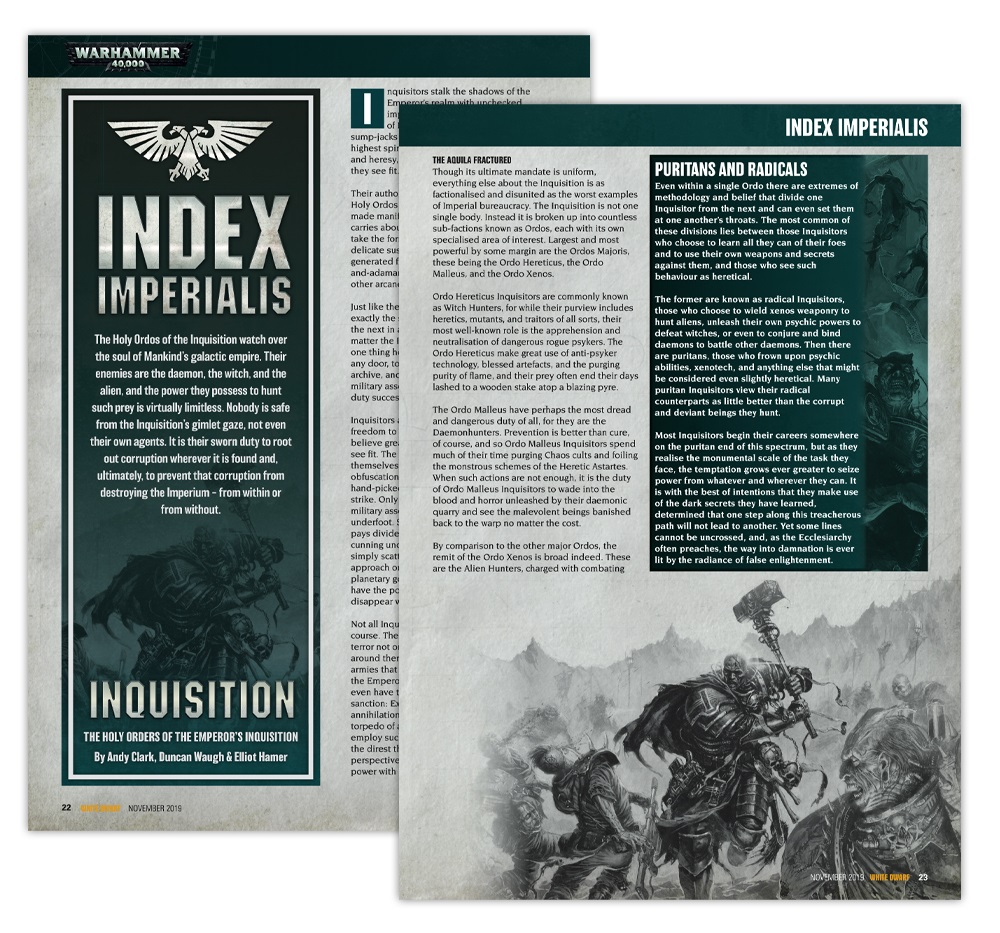 The shadowy Ordos of the Inquisition are the stars of the largest Index Imperialis to date, featuring a whopping 20 pages of background and rules content – it's like a mini codex in its own right!
Aside from getting a closer look at the background of the Inquisition, we're also getting rules for the following heroes of the Imperium:
Coteaz
Greyfax
Karamazov
Eisenhorn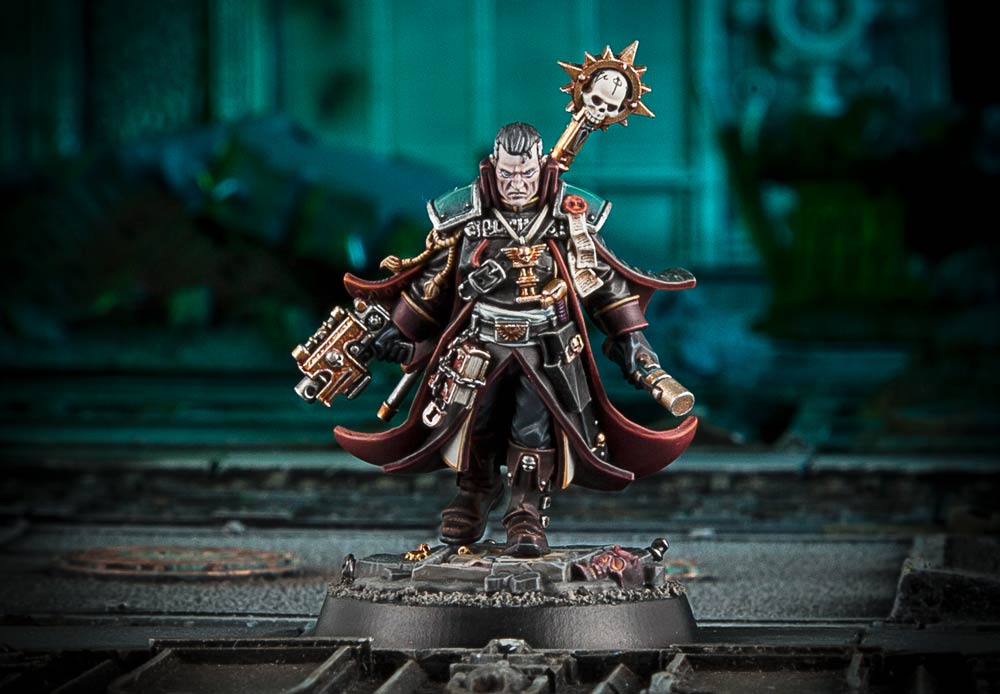 On top of the new datasheets, we're also getting Stratagems, Relics and a new psychic discipline – Telethesia! That's quite a bit of goodies for the Inquisition in this months White Dwarf.
That's Not All
GW has also teased us with a look at the rest of the table of contents for the issue: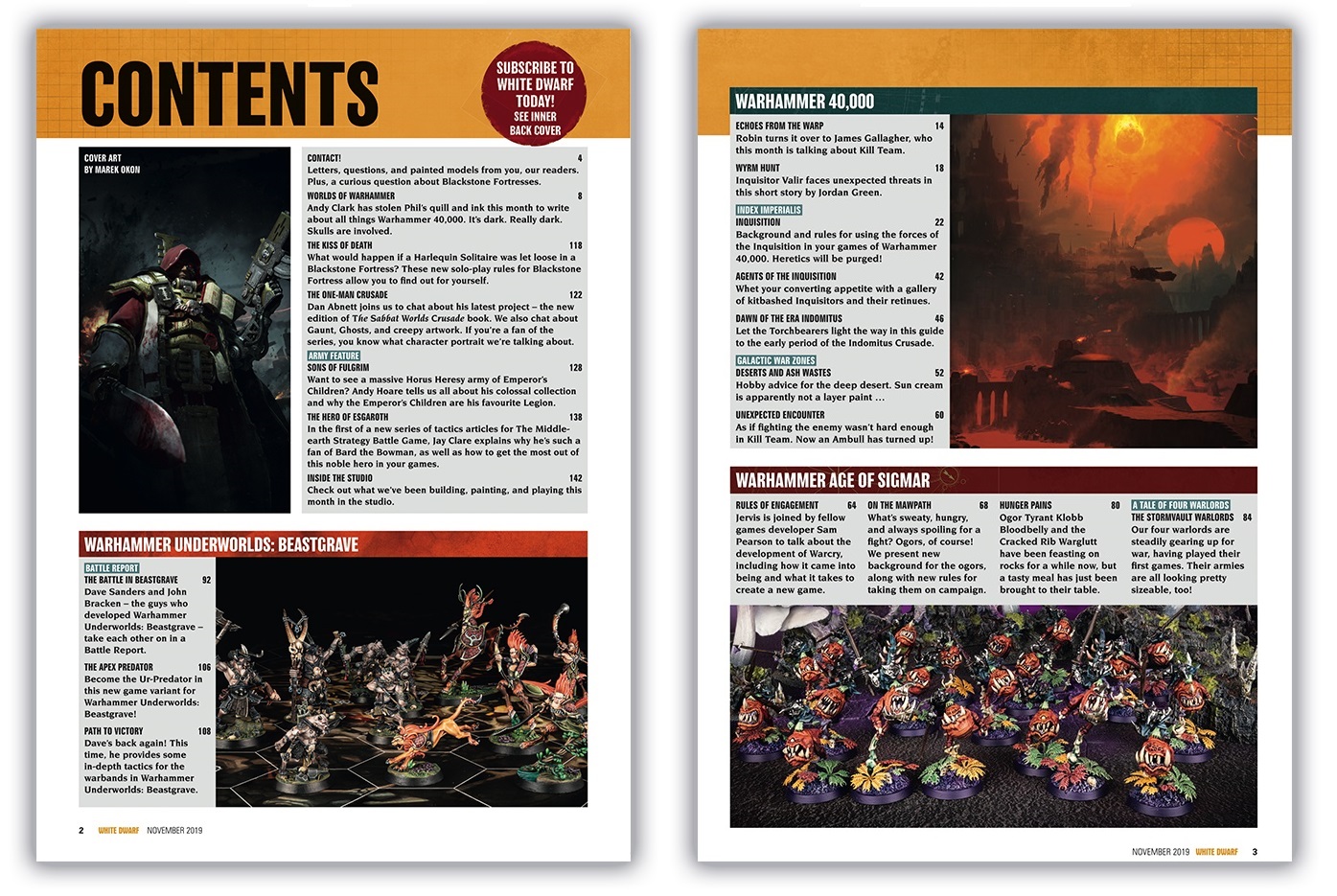 Furthermore this issue is also coming with some more extras — five exclusive ones to be exact: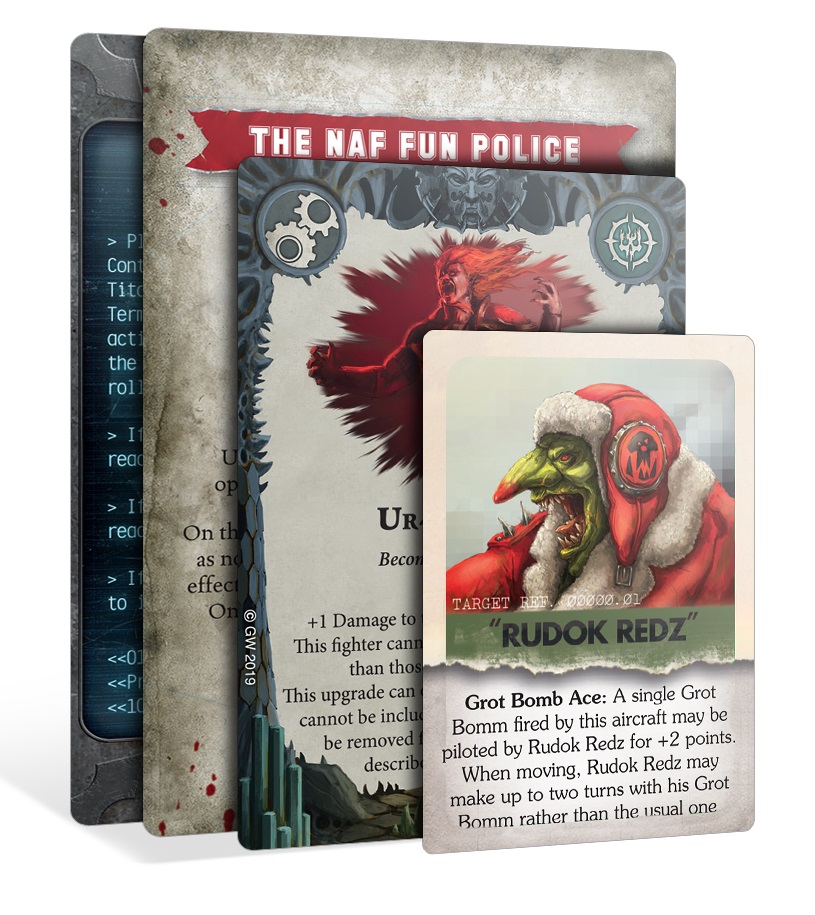 Finally, if you're looking to have some narrative fun with the Ogors, the On The Mawpath campaign adds in some extra fun and spice to your games. It's a brand new campaign system with a culinary twist! as a bonus, GW has also put out a FREE DOWNLOAD for the Campaign Roster to give you an idea of what you're going to be up to:
Subscribe to our newsletter!
Get Tabletop, RPG & Pop Culture news delivered directly to your inbox.
The Inquisition is coming – you better get your ducks in a row.
Latest News From BoLS: