Age Of Sigmar BREAKING: Slaves To Darkness Coming Next Week – New Box, New Minis, New Battletome, N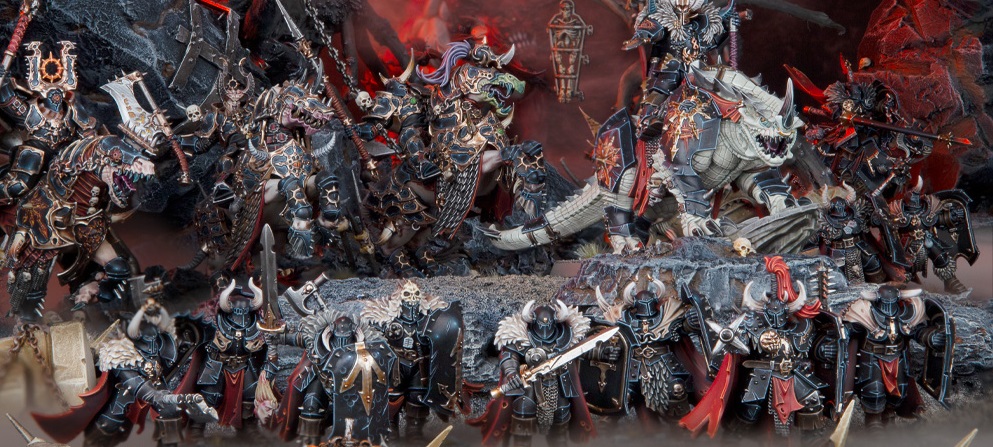 It's beginning to look a lot like Chaos-mas, with all-new Chaos Warriors, a beautiful Chaos Lord, and more coming next week.
Slaves to Darkness are getting a horde of new releases up for pre-order next week, and it's all centered around an incredible set of new Chaos minis. With a Slaves to Darkness boxed set that introduces new Varanguard-styled Chaos Warriors, a new Battletome full of rules to use them, and a new set of Endless Spells and terrain to fight in, it's everything a Slaves to Darkness player could want. Let's take a look.
via Warhammer Community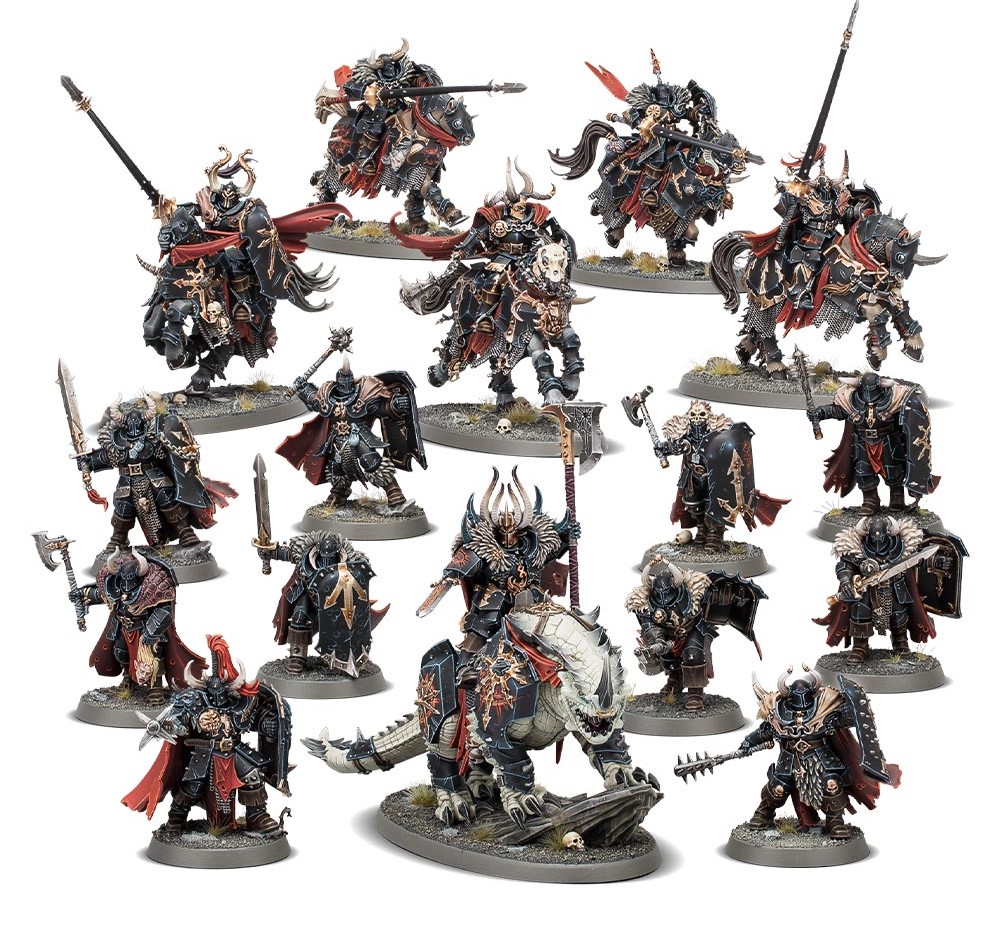 There are 16 minis in this box, with nine updated Chaos Warriors and a Champion, as well as a Chaos Lord on Karkadrak and a new Chaos Beast. Alongside these new Slaves to Darkness, you'll also be able to grab each of the Warcry Warbands as their own special double-sprue boxes that help makeup the core units of the new army. The forces of Chaos are on the march from the Varanspire, it seems.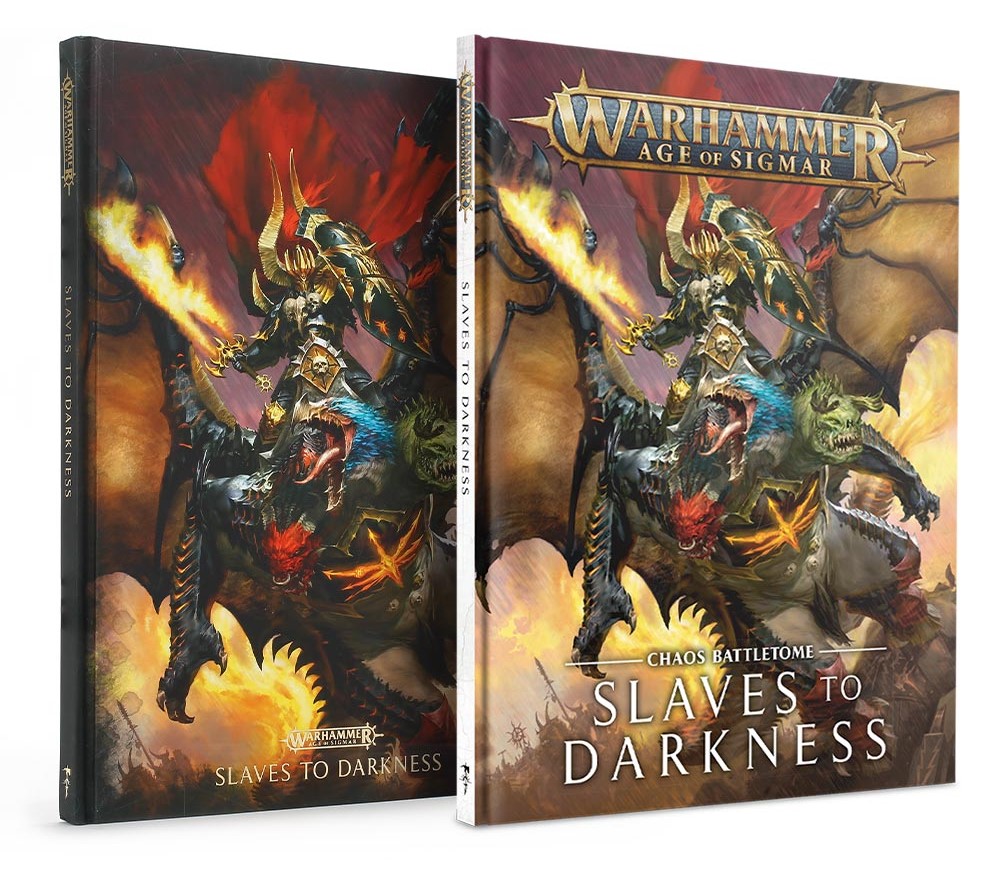 And you can read all about it in a new Battletome. Battletome: Slaves to Darkness introduces new rules for a brutal new Chaos army that builds on Archaon's plans to conquer the Mortal Realms. And with any new Battletome release comes a set of Endless Spells.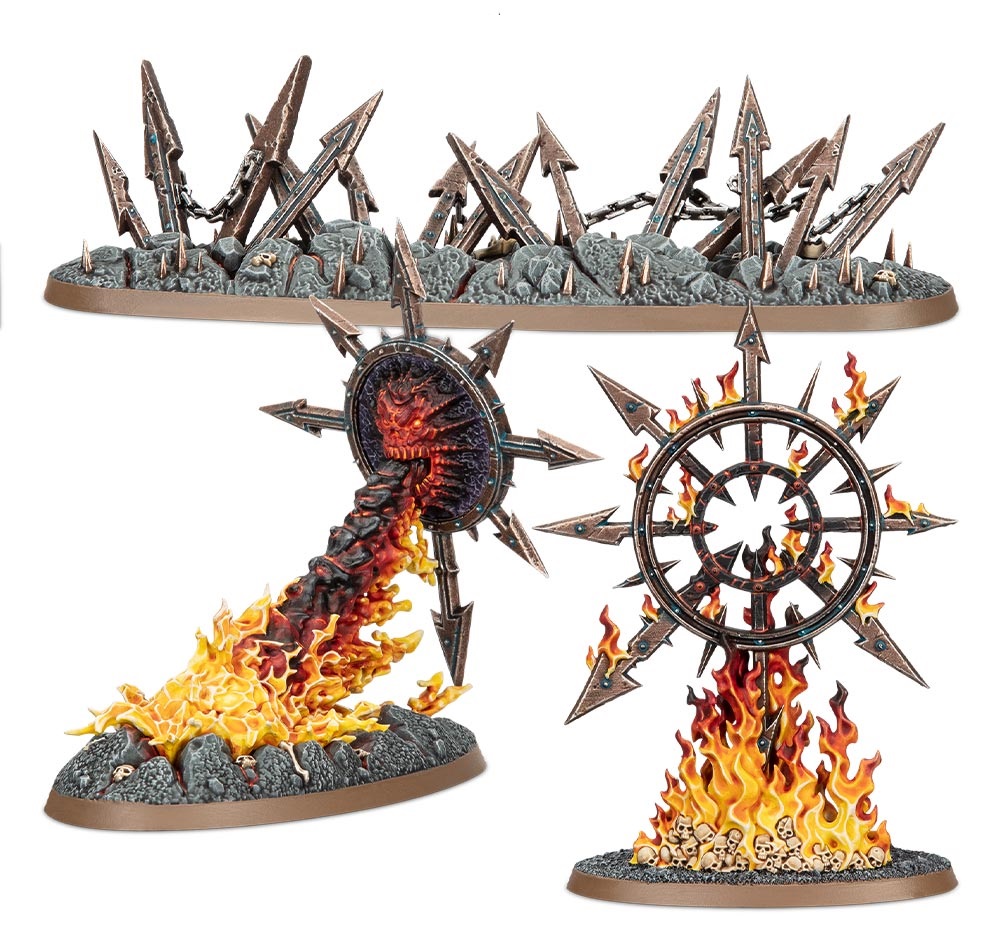 Each of them reveals insight into how the power of Chaos corrupts and infects the reality of the Mortal Realms. The Darkfire Daemonrift spews chaotic flame through a tear in reality, growing stronger in the presence of magic, while the Realm Scourge Rupture reveals jagged shards of twisted metal thrusting up through a rent in the ground. The floating Eightfold Doom-Sigil harnesses the souls of the fallen to empower your Slaves to Darkness units, making them even more deadly so they can harvest ever more souls for their dark masters.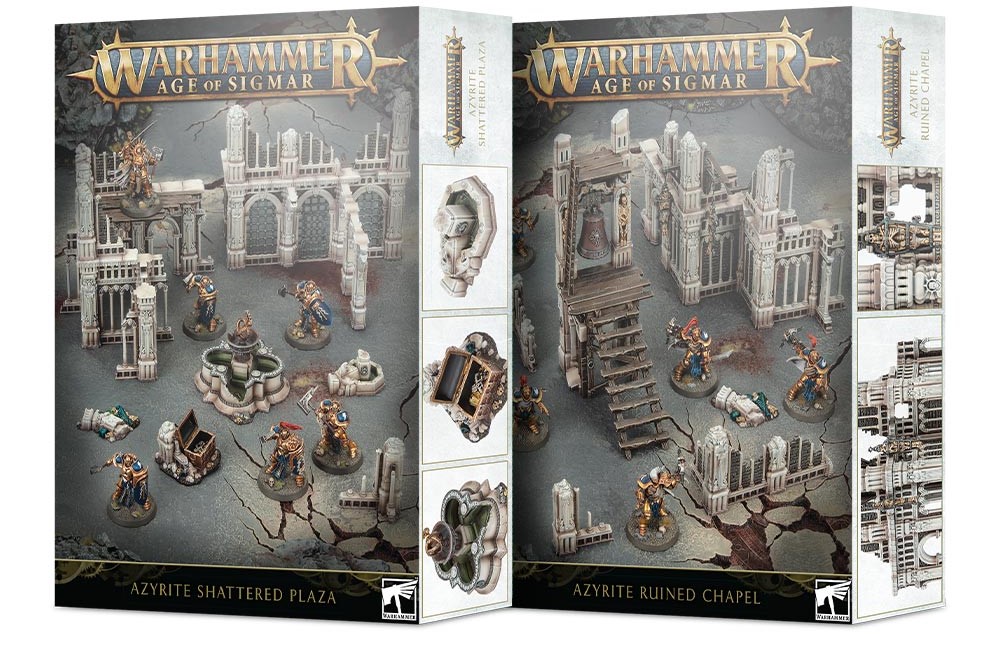 Alongside all this, you'll also be able to pre-order two new terrain kits: the Azyrite Shattered Plaza and the Azyrite Ruined Chapel. These fit well with the other ruins from the Warcry box, building a huge ruined wasteland if you combine the kits.
Slaves to Darkness are here at last! What do you think? Let us know in the comments!
Subscribe to our newsletter!
Get Tabletop, RPG & Pop Culture news delivered directly to your inbox.