The Human Sphere expands as the Infinity RPG steps up into full swing with a new sourcebook. Explore state-sponsored high tech empire of Yu-Jing.
The Infinity RPG continues to roll out new releases. This time we're stepping into one of the more misunderstood powerhouses of the Human Sphere. And if you're looking to bring the world of Infinity to life, these sourcebooks are exactly what you're looking for. You'll get new life paths, new gear, and a whole bunch of new lore on the planets at the heart of Yu-Jing.
via Modiphius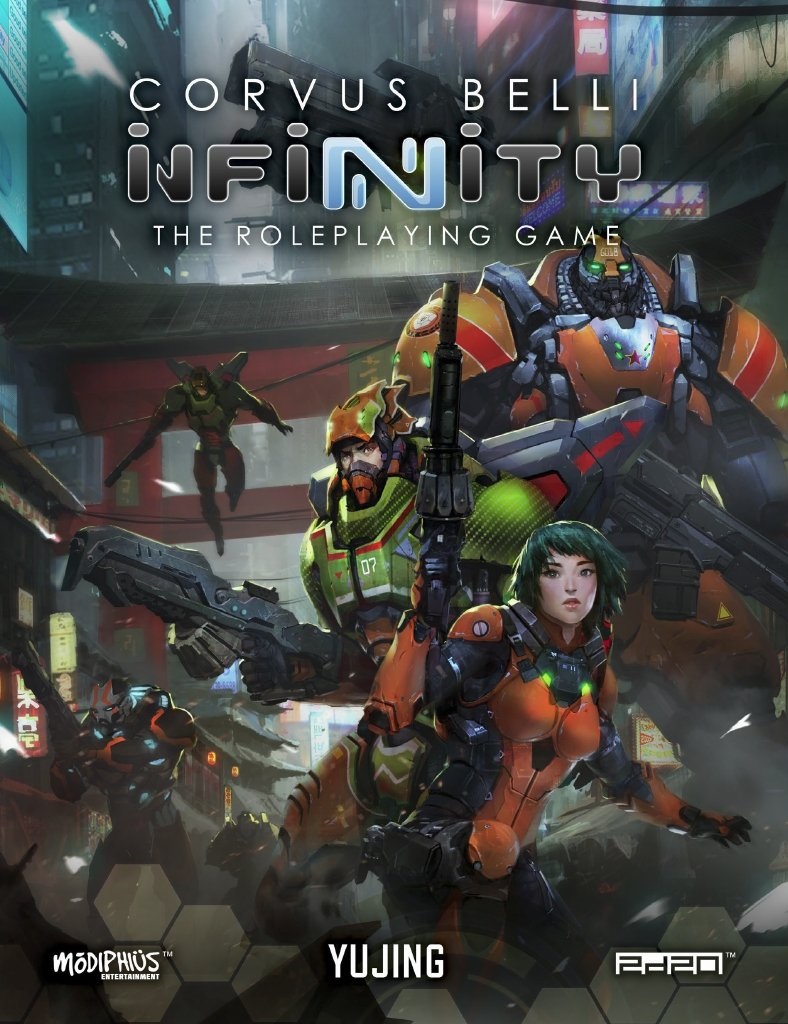 Yu Jing. The StateEmpire. Governed by the Party and policed by the Emperor, the balance of the two makes this powerful G5 nation greater than the sum of its parts. Late as they were to the great space race that led to humanity proliferating amongst the stars, the people of Yu Jing have worked doubly hard to ensure they step beyond the long shadow of their nearest rival and rise to eclipse it.

Viewed all too often with misunderstanding and mistrust from without, the Yu Jingese view themselves as a powerhouse nation that has the best interests of its citizens at heart. Wholly committed to spiritual and economic betterment so that they might serve as a beacon for the entire Human Sphere, the StateEmpire strives hard to be at the forefront of every arena it enters into. On the battllef eld, innovative servopowered armour designs are providing the StateEmpire Army with a superior advantage, while cutting-edge technology such as the Sù-Jiàn Immediate Action Unit is changing the face of Remote-led warfare.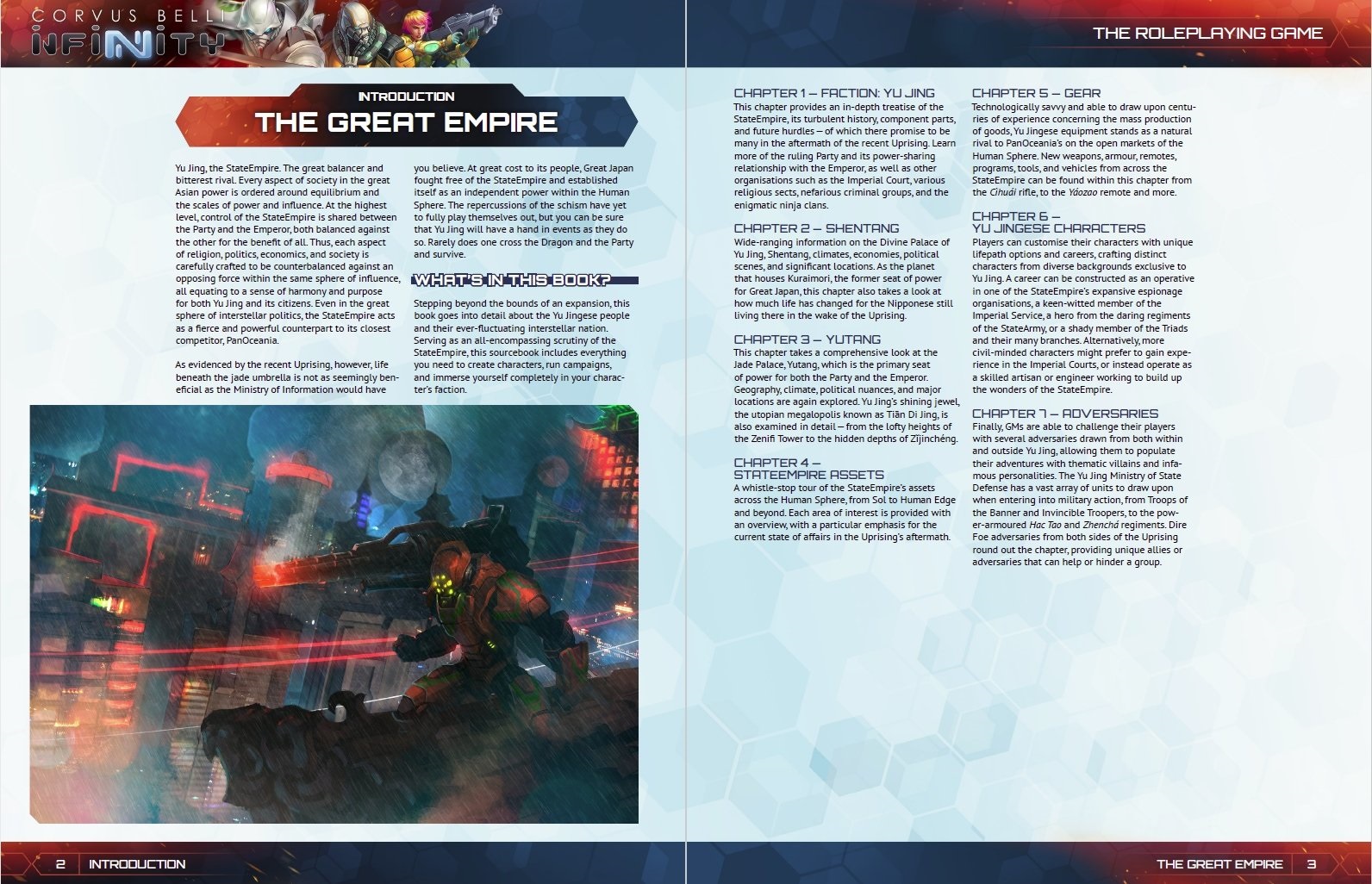 Not all is as harmonious as the Party's propaganda would lead you to believe, however. Citizens slip through the cracks of society, instead turning to crime to boost their status. The fractured ninja clans, who of course do not exist, now fight a shadowy war for dominance in the wake of the Uprising. And the Emperor of Great Japan has torn his citizens free of an oppressive regime that treated his people as second-rate at best.

Offering never-before-seen insights on the Jade Empire, this sourcebook will take you far beyond the Yu Jing's veil of mystery.

Details on the two key planets that have become the foundation of the StateEmpire: Shentang and Yutang.
Focused Lifepaths that allow players to immerse themselves in the diversity and duality of the StateEmpire, including Imperial Agents, Ninjas, and Those Without Name.
Additional armour, equipment, and adversaries specifi c to Yu Jing, including the deadly Neokatana, the ground-breaking Sù-Jiàn Immediate Action Unit, and stats for several unique adversaries.
Various discourses on the far-reaching effects of the hard-fought Uprising that led to the recent secession of Great Japan, plus several Lifepaths that provide an opportunity to play an agent of Emperor Hiroshi's will.
Happy Adventuring!