Age of Sigmar: Slaves to Darkness Units & Army Rules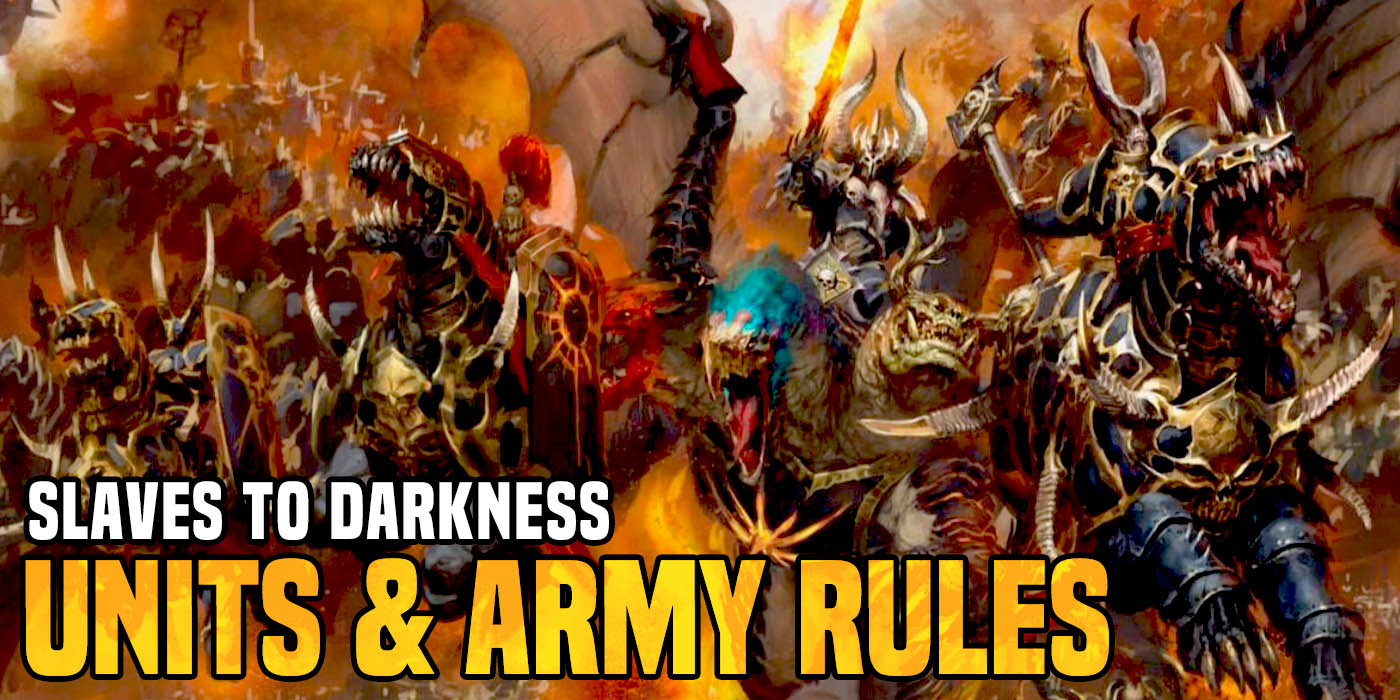 Let's take a peek at what's inside the covers of the all new Slaves to Darkness Battletome. Archaon has been very busy.
The brand new Slaves to Darkness book is here and is the highly anticipated Chaos book to bring the faction into the modern era of Age of Sigmar. the Everchosen Battletome is ancient now, and just not pulling it weight. First off let's take a look at the table of contents to see what's in the book: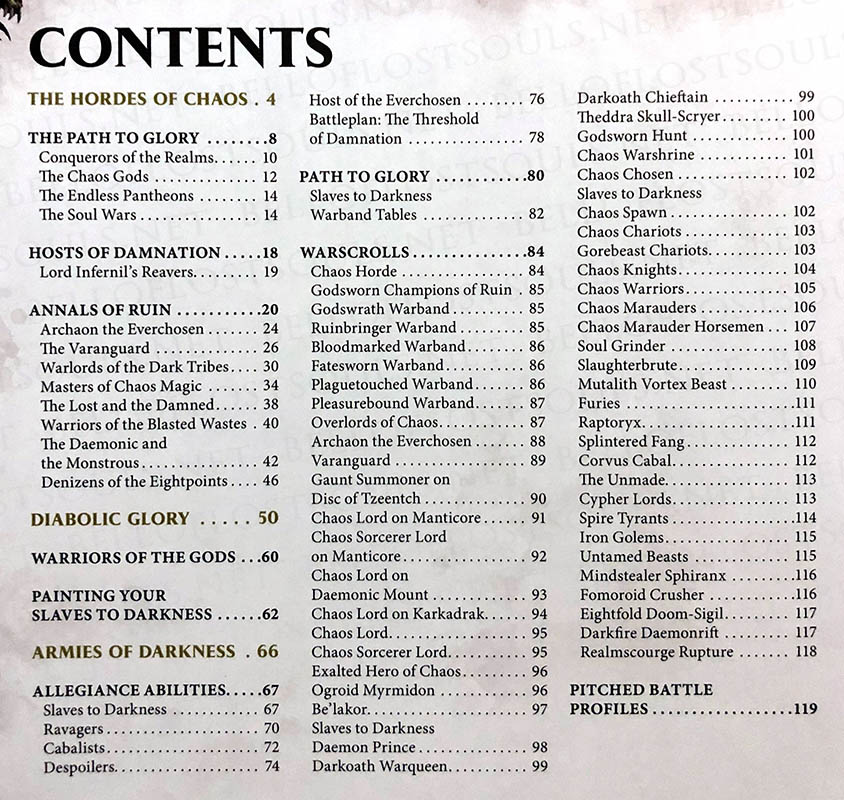 We have a whole lot of units in there – a fitting descendent of Warhammer Fantasy's Warriors of Chaos army books. We have everything from the big boss Archaon all the way down to Marauders.  All the new goodies from Warcry and Underworlds have been added from the 7 Warbands to the beasties. Note the Fomoroid Crusher (picturee below), ready to hurl terrain at nearby enemies to the mentally unnerving Mindstealer Sphiranx. Just thinking about him makes Gloomspire Gitz quake in terror!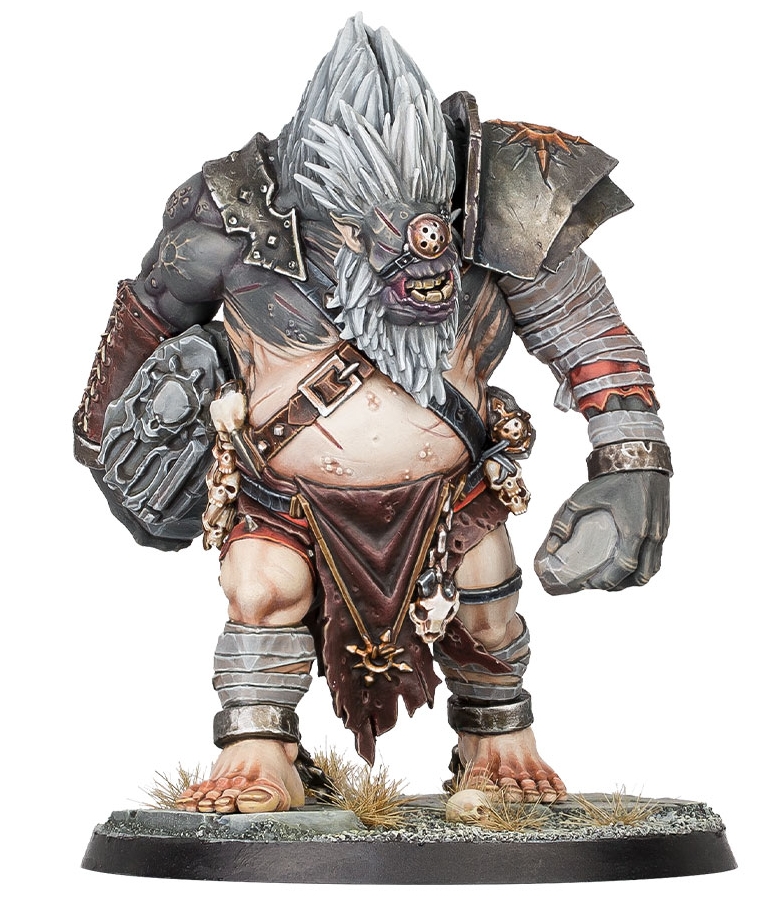 I like rocks… and Chaos.
More on these soon. Now let's move onto the army special rules:
Army Special Rules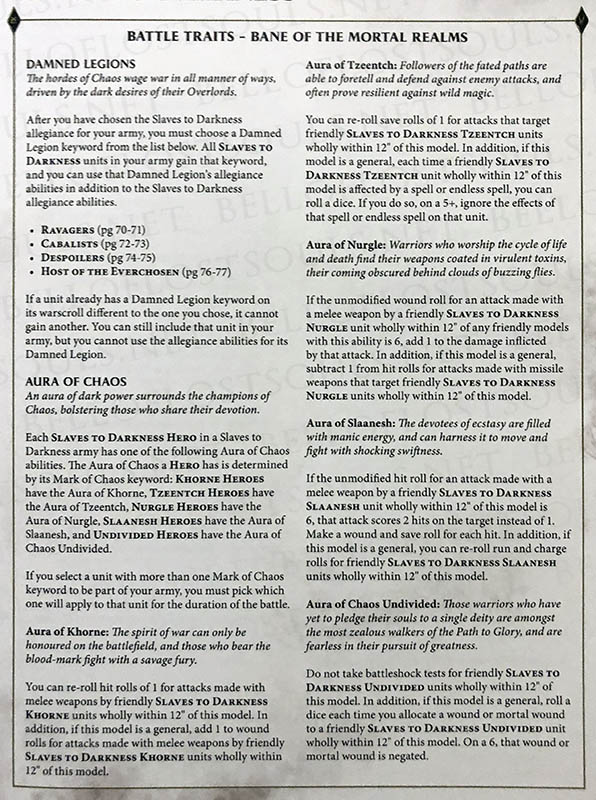 OK, the basics – your army has to choose from one of the four Damned Legions listed, each with its own benefits. Next up, each of your heroes gains a bonus based on his mark selected.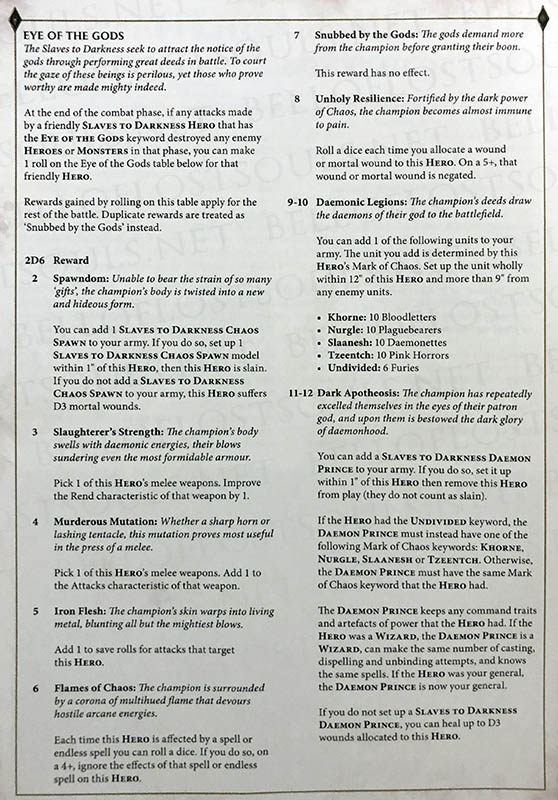 Eye of the Gods is triggered when one of your heroes kills an enemy hero or monster in the combat phase. Roll 2d6 and gain everything from Spawndon (booo!) to Daemonhood (HOORAY!) and everything in between.  Overall, this entire construct is very close to the Warriors of Chaos tables from WFB 8th Edition and the CSM mechanics from 40K, which should come as a surprise to no one.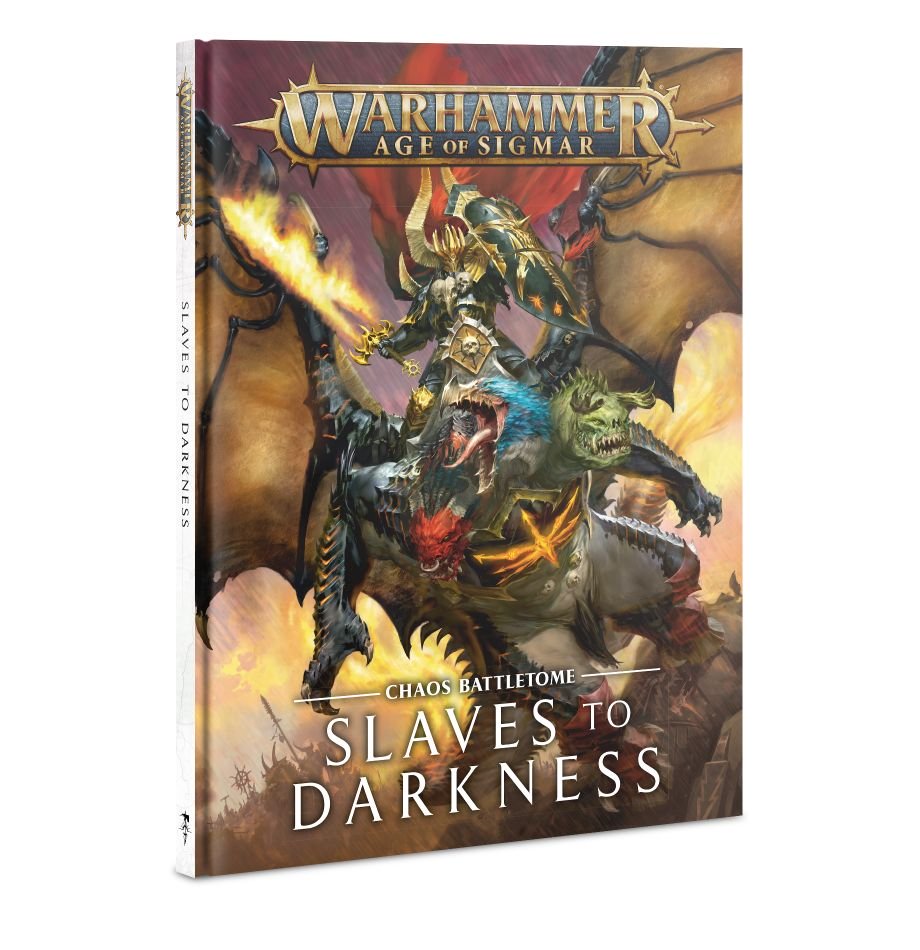 ~We'll be covering the new units, factions and more in the day ahead.  Much more soon!
Subscribe to our newsletter!
Get Tabletop, RPG & Pop Culture news delivered directly to your inbox.