Age of Sigmar: Start Collecting Slaves To Darkness Unboxing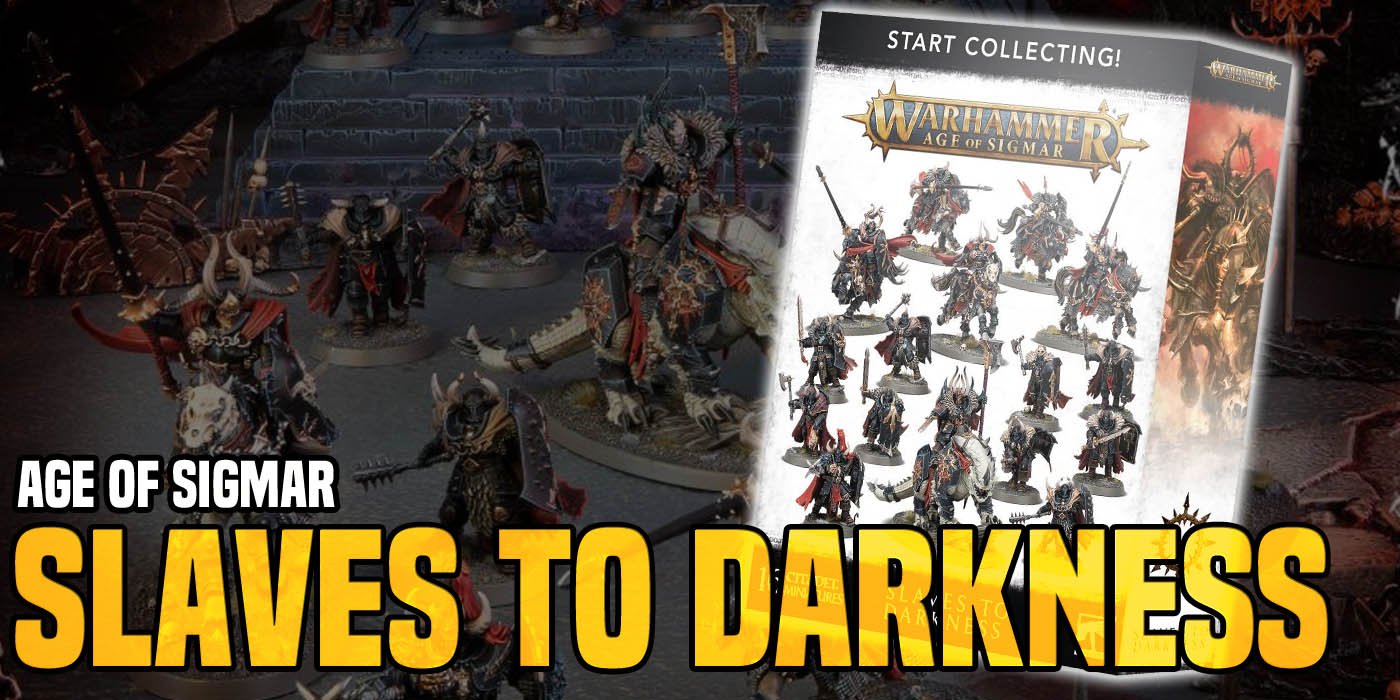 There is a brand new Start Collecting! Slaves To Darkness box and we've got a look inside. Come checkout the new models!
It's been a LONG time coming but the new Slaves to Darkness Start Collecting Box is here and it's packed with all new models for some iconic favorites:
New Models For Chaos!
Every single miniature in the box is a brand new sculpt. Personally, I'm a big fan of this box for the simple fact that this is a big leap forward for Chaos Warriors. I've said it before but I think that Games Workshop did a fantastic job of threading the needle of "new and dynamic poses" and "still looks like the old ones" in all the right ways. The Chaos Knights and Warriors will look excellent right next to the older sculpts without making either look out of place. If you have an existing Chaos Warriors or Slaves To Darkness Army, these will fit right in!
Chaos Lord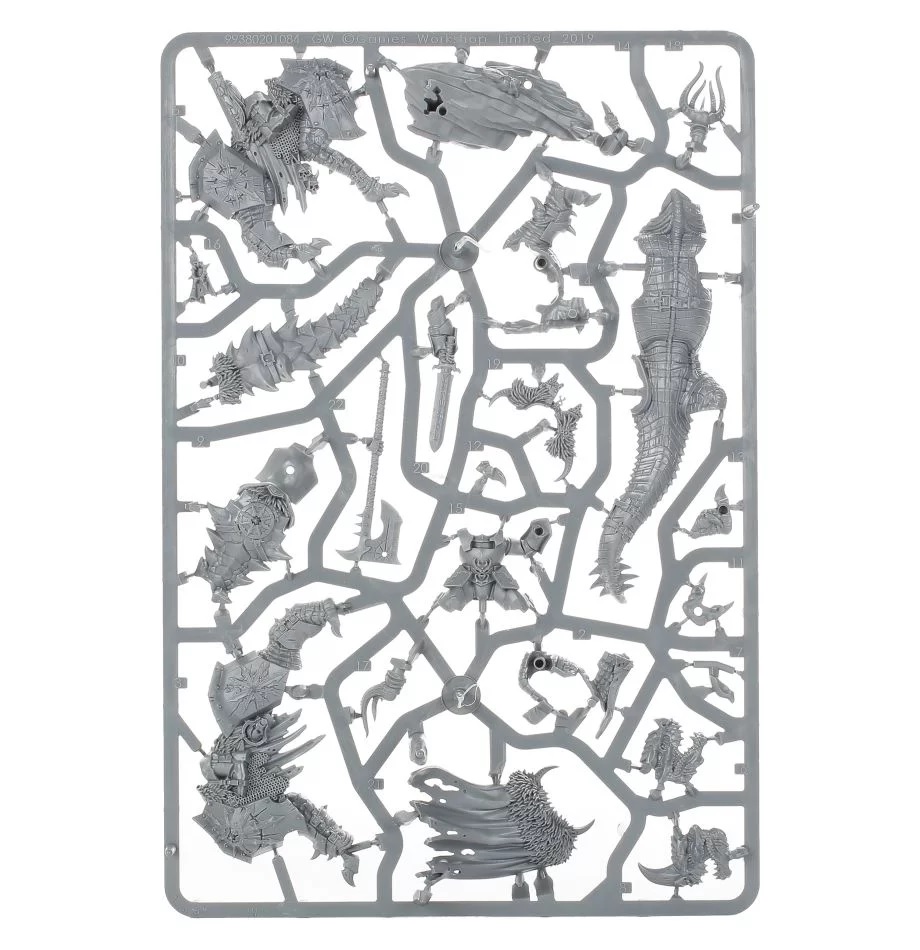 The new Chaos Lord on the Karkadrak is a completely new unit. The model has a TON of details and I really like the scales of the Karkadrak. Not to be outdone, the Chaos Lord is also really impressive. If you don't like either head option, you can probably do a head swap with one of the Chaos Knights – although it's going to take a little more work that a clip-and-glue. That said, the model is a great addition to the army and while it still has a lot of callbacks and motifs from the army, it's certainly new and unique. I can't wait to get one of these on the tabletop!
Chaos Knights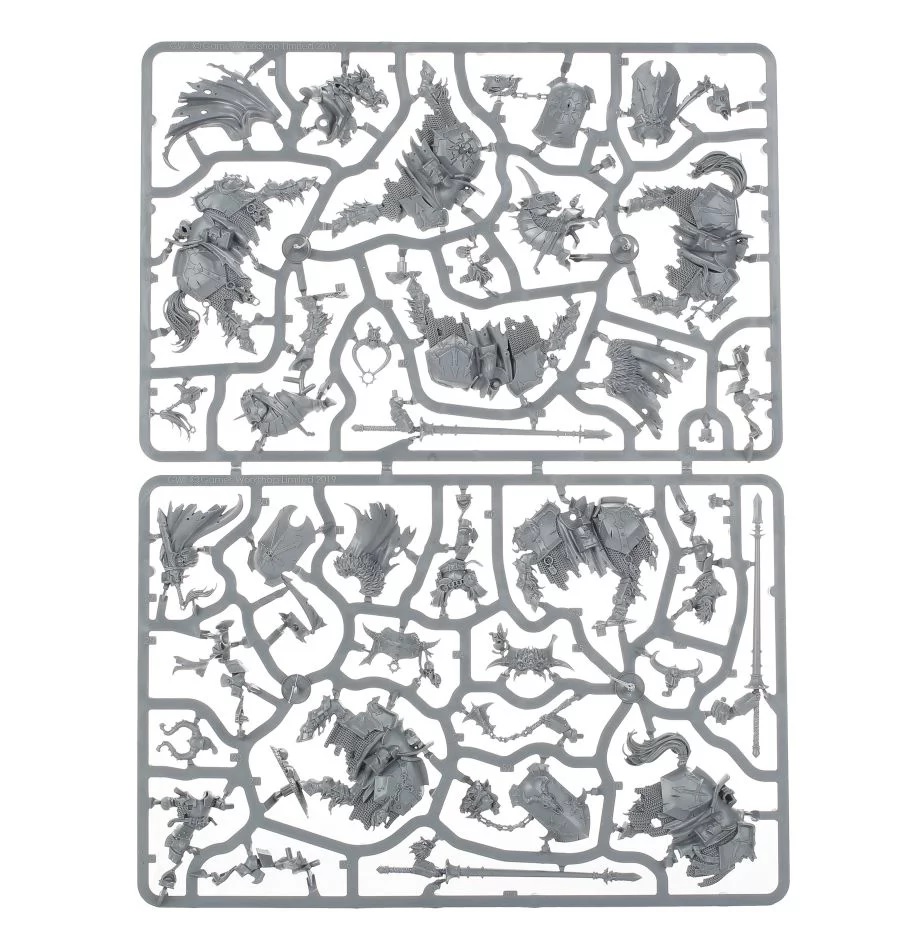 The Chaos Knights are another great addition to the range. The older Chaos Knights were actually some of the "newer" Chaos models from the old Chaos Warriors list. They had a newer, more ornate style than the previous versions and certainly looked "beefier" than the Chaos Warriors. These new Knights build on that legacy. They have a lot more going on than your infantry and their armor is much more…chaosified. The addition of the Lances is also another distinguishing factor. GW really opened up the poses as well and these guys really walk the line between the older Knights and the Varanguard.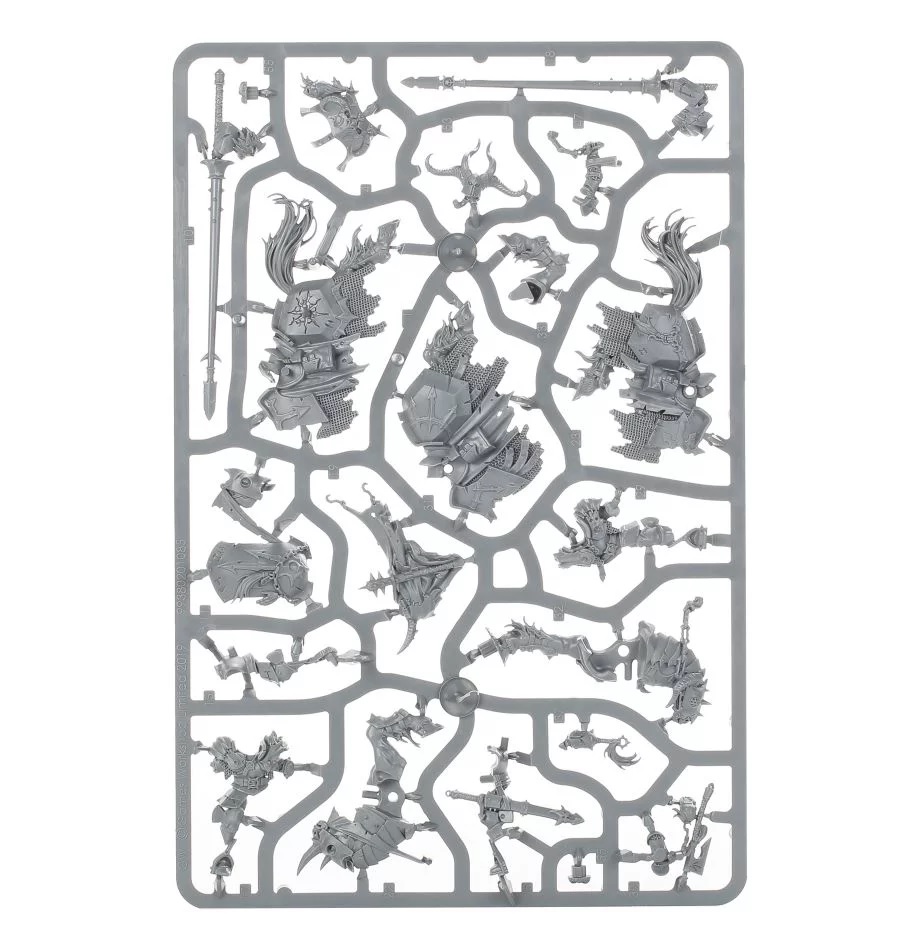 In the box you get 5 knights which is a pretty sizable unit. I would expect these to show up in either 5 to 10 strong units and cause some problems for folks all over the mortal realms.
Chaos Warriors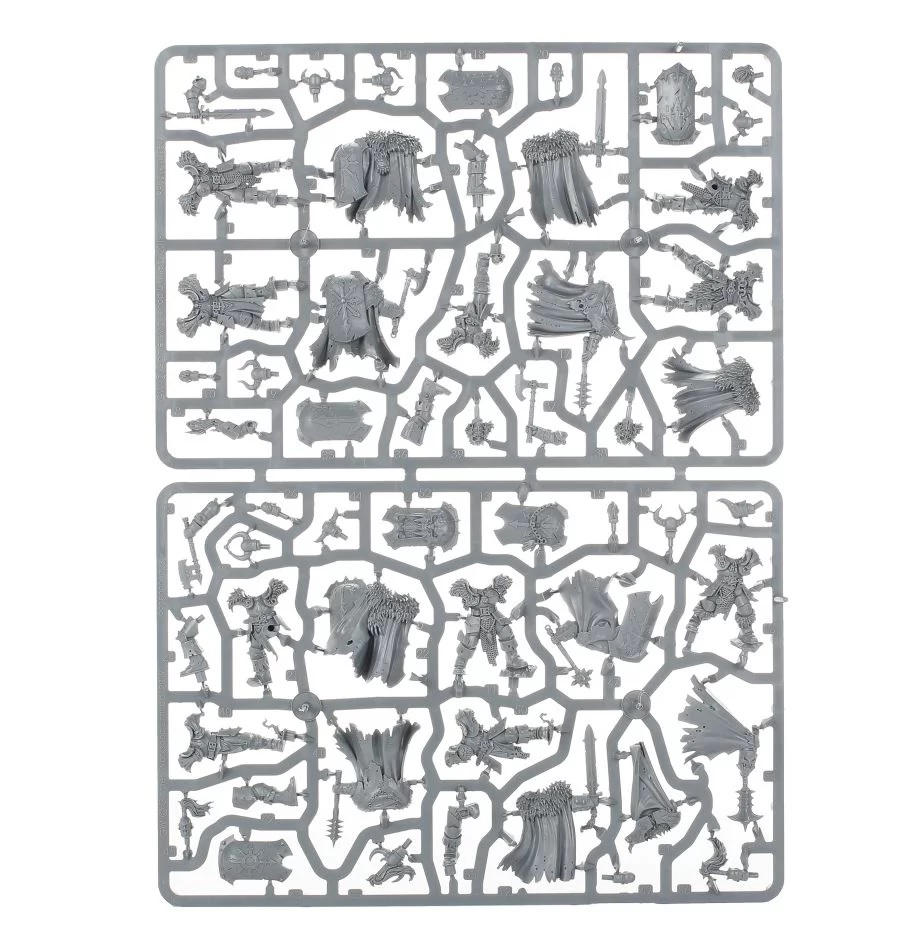 It's tough to update a classic and still make it look new AND classic – but GW really nailed it with these Chaos Warriors. The box comes with 10 and if you wanted to add them to an existing army without disrupting too much, just swap them out with your unit leaders. And if you're starting an entirely new army, these make for a really impressive backbone of brawn and metal to build around. Chaos Warriors have a look and these add to that legacy!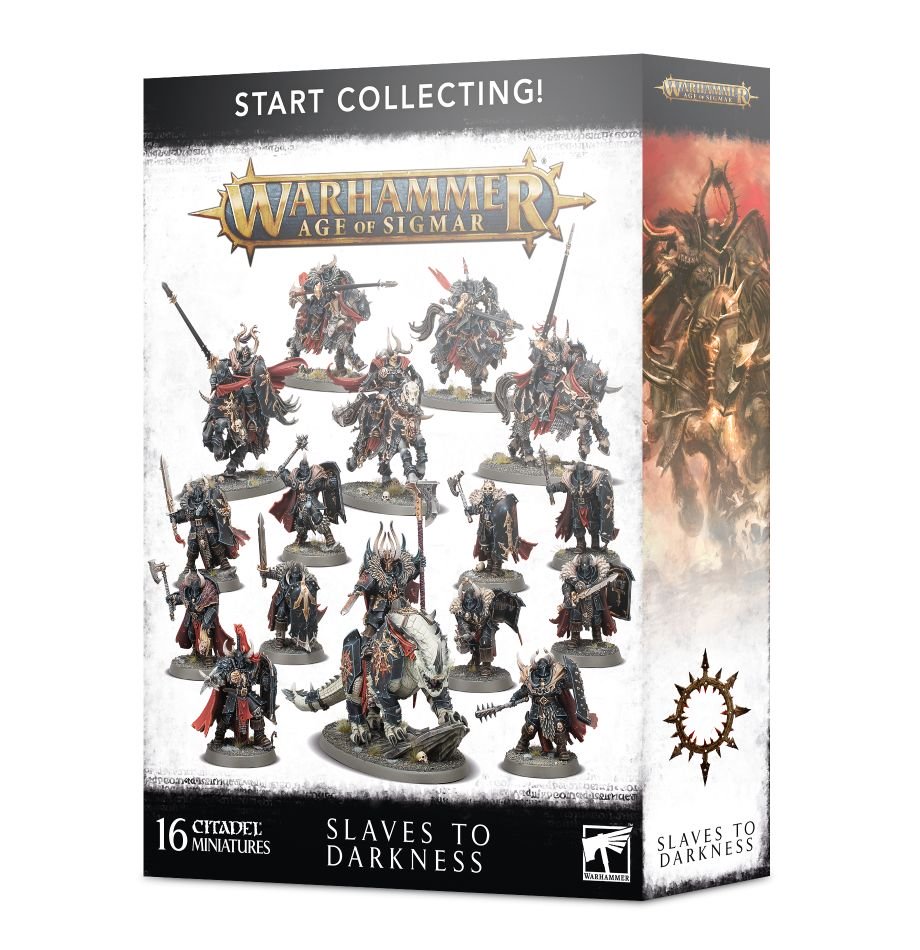 Subscribe to our newsletter!
Get Tabletop, RPG & Pop Culture news delivered directly to your inbox.
It's time to unleash your inner evil overlord. Start Collecting! Slaves to Darkness is the perfect place to start your Chaos collection, giving you the beginnings of a Slaves to Darkness, Khorne, Slaanesh, Nurgle or Tzeentch force all in one box. Designed lovingly for the Mortal Realms, these models are only found in this set and make the ideal basis for your army. Hold the line with indomitable Chaos Warriors, crush your foes beneath the hooves of the Chaos Knights, and seek glory with the Chaos Lord on Karkadrak. These models are push-fit, making assembling your Chaos Horde simple, while optional heads on the Chaos Warriors mean even if you've bought this set before, you'll be able to ensure your models look distinct.
The box is up for Pre-order now and will be in stores this weekend!