Blackstone Fortress Annual 2019 – The BoLS Overview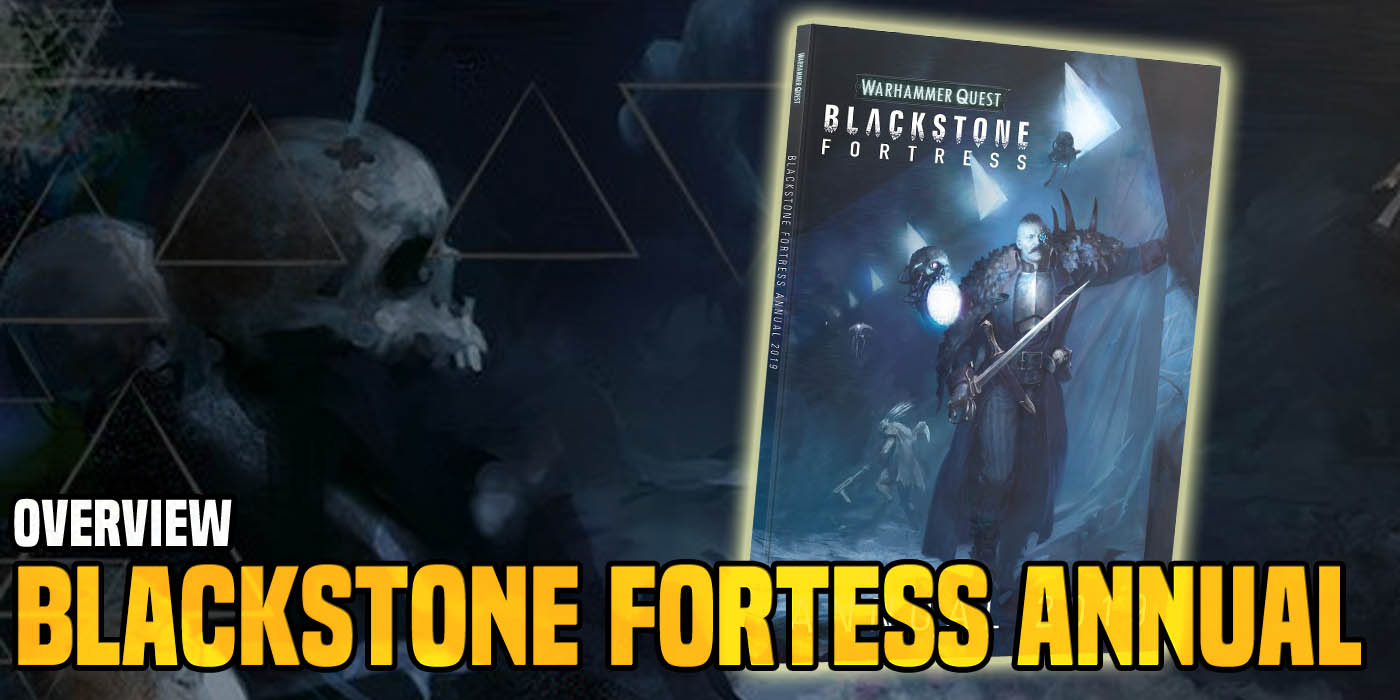 The Blackstone Fortress is home to mysterious technologies, ancient treasures, and enemies of all shapes and sizes–now all collected in one handy volume.
The Blackstone Fortress Annual, 2019 Edition is a compilation of everything that came out this year for Warhammer Quest: Blackstone Fortress. With cultist tools and ambull rules, and ships that fly while retinue bodyguards die, there's a veritable Dr. Seuss book of rules and scenarios to keep your Blackstone Fortress game evolving long after you've made your way to the central area and unlocked your just reward.
At this point I'd love to point out that you get not one, but two separate systems for amping up the difficulty in your game. With expanded hostile player rules and the new Abominable Intellect tweaks, you'll have everything you need to keep your game as deadly as it possibly could be, so you and your friends can stay challenged.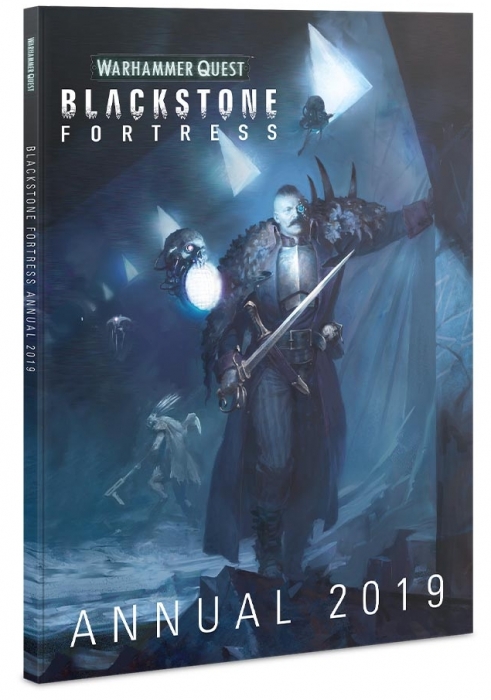 Or if exploring the Blackstone Fortress is more your thing, check out the new expanded areas included in Precipice Awaits, which introduces four different areas to the fortress-adjacent, ramshackle community that has literally been built in the shadow of the Blackstone Fortress. Or if you'd prefer, check out the new quests.
If you are playing Blackstone Fortress, this book is chock full of so much stuff released earlier this year, now available in one place. It's a handy reference that is sure to enhance anyone's game of Blackstone Fortress. Everyone's keen on enhancements now that the White Dwarf, Grombrindal, has taken up the cogs of the Adeptus Mechanicus. But in the meantime this is your chance to grab the Blackstone Fortress Annual 2019, the first of many that suggests you'll be playing Blackstone Fortress for some time to come.
How are your games of Blackstone Fortress going? How about now that there's another place for the Abominable Intellect rules?