Crisis Protocol: Venom, Shuri, Okoye & Terrain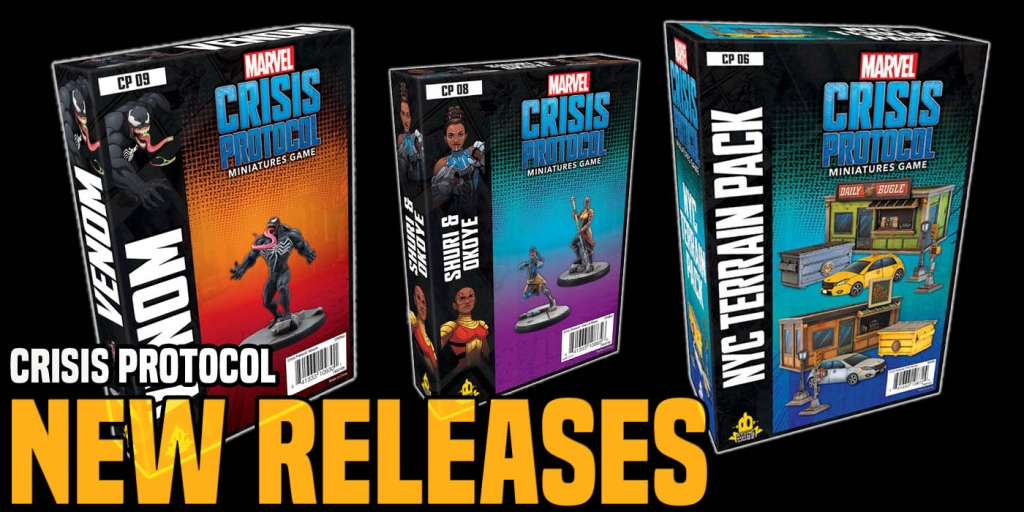 Marvel Crisis Protocol has some new expansions and we've got our hands on them! Check out these three new sets coming your way!
Get ready for more Superhero inspired action with the addition of 3 characters and a new terrain set for Marvel Crisis Protocol. It's Venom, Shuri & Okoye, and the NYC Terrain Pack:
New Heroes
Shuri & Okoye are joining the fray and they look very similar to their movie counter-parts. Perhaps this is a case of the MCU influencing the style of the comics or maybe it's just the look the sculptor was going for but these two Heroes are straight out of Black Panther – and that's pretty awesome! The miniatures are straight forward to assemble and look great. They have a ton of detailing that you can really go to town on if you're a hobby rockstar. But even if you're not, don't get discouraged because with some very basic painting techniques and the right wash, you'll have some good looking miniatures!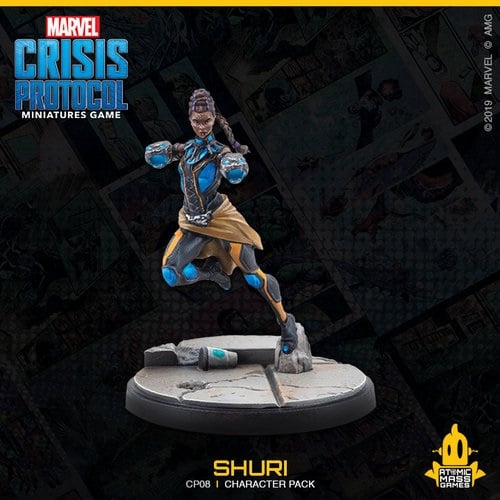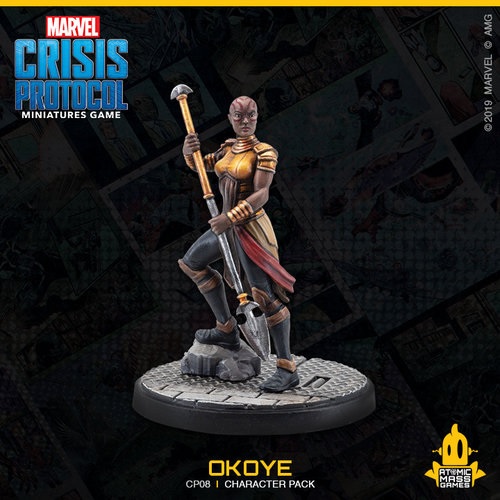 New Villain
Venom is another one of those iconic characters. And yes, this the Eddie Brock version of Venom which means he's super-jacked! It's an interesting sculpt because Venom is basically all skin when you think about it. But they did a great job adding a lot of muscle and even veins for the paint to pickup on. Again, you don't need to be a painting pro to get some good results on this miniature.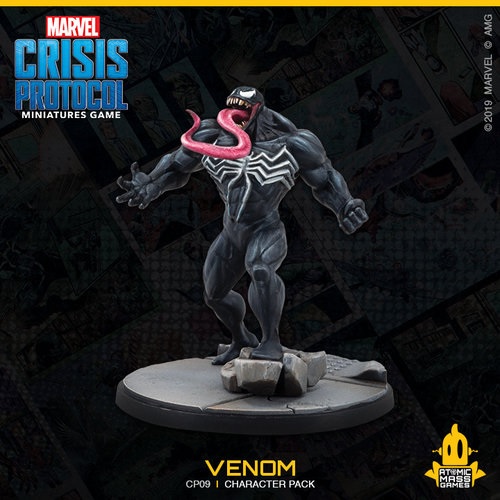 My advice for this one is to get a dark grey as your base and then wash it down to black. If you go with black to start, you'll have to really work hard to build it up to show off that detail. Again, this model DOES have some details and it's impressive considering it basically a dude in a skin-tight suit. Sure, it's an ALIEN skin-tight suit, but the sculpt had to be a challenge.
More Terrain
The Terrain of Marvel Crisis Protocol is also a key element to the game. That's because the characters interact with it in really cool, comic-book ways. That's why it's so important to get your hands on the "good stuff" and Atomic Mass Games has created some great terrain for this game: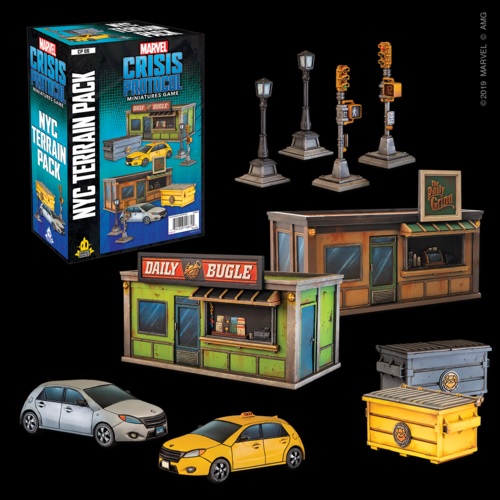 The NYC Terrain Pack is basically another set of the same options from the core set – and that's a good thing. It's more cars, dumpers, buildings and light posts to smash, throw and slam on your opponents! These kits are sturdy, look good, and are pretty easy to assemble. They also look realistic enough to fit in perfectly with the style of the miniatures in the rest of the game. In fact, I'd even go so far to say that I'd personally use this stuff in any "modern" type miniatures game. If you're playing an RPG set in more modern times and need terrain check this stuff out.
Subscribe to our newsletter!
Get Tabletop, RPG & Pop Culture news delivered directly to your inbox.
All of these kits are up for Pre-order now from Atomic Mass Games!
Venom will eat your brain!
Latest News From BoLS: