D&D Beyond's Cyber Monday Spectacular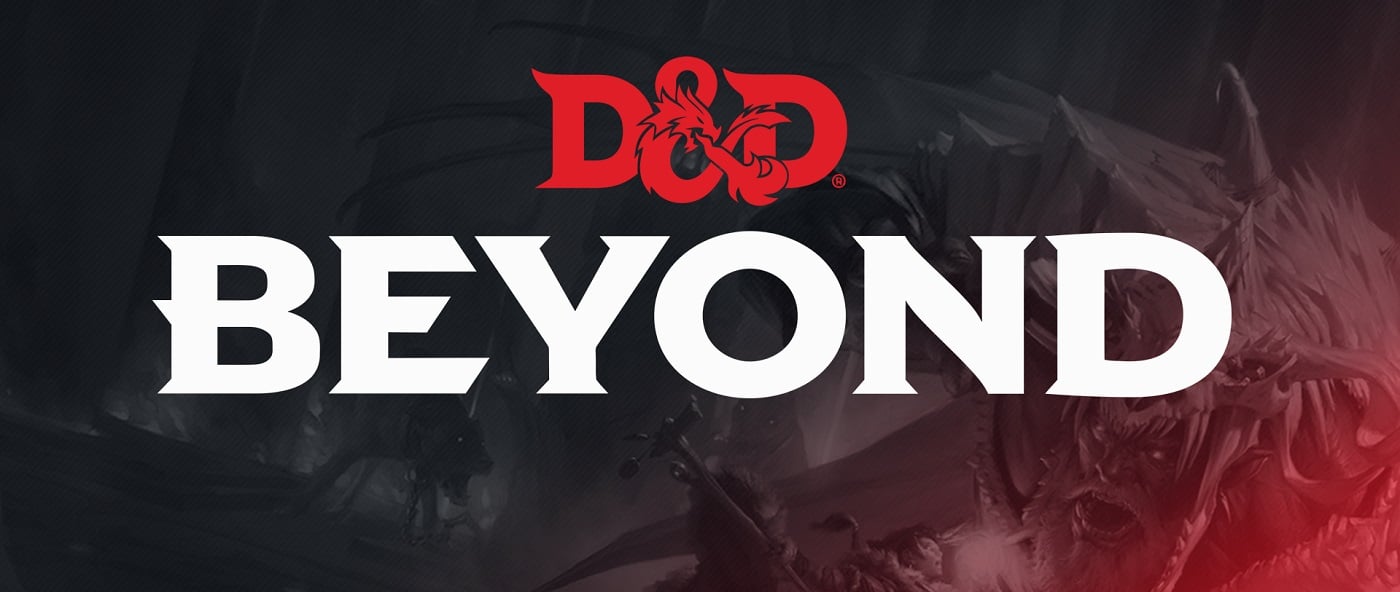 Now's your chance to get your digital Dungeons & Dragons fix with D&D Beyond. Enjoy some spectacular savings on all sourcebooks today.
Cyber Monday is a reminder that we're just a few scant weeks from 2020, which feels like it's about the right year for a day called Cyber Monday. It's also a chance to strike back at the tyranny of pants by doing all your shopping without having to go out in public where they look at you funny if you're pantsless. Say no to one oppressor (because we can't just say no to Capitalism… unless…) and instead take your chance to grab whatever D&D books you want at a pretty significant discount.
via D&D Beyond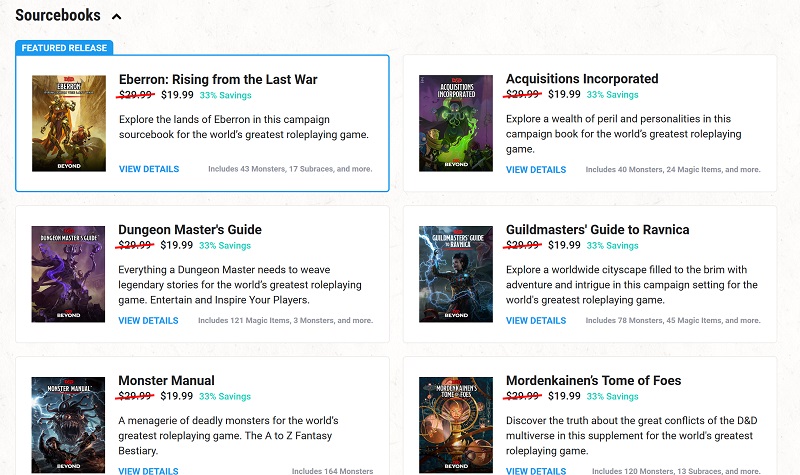 It's our biggest sale of the year! For one day only, all sourcebooks and adventures are only $19.99 each– no code required. Visit the Marketplace to shop.
If you're looking for adventure,  now's your chance to grab Baldur's Gate: Descent into Avernus or one of the older adventure modules, like Waterdeep: Dragon Heist or The Tomb of Annihilation for just twenty bucks. If you've never run one of these modules before, they're pretty fun and showcase a variety of different styles of D&D from straight up dungeon crawls to fantasy shenanigans in the first layer of hell.
If you're not looking for adventure, or already have all these, then you might grab some of the Sourcebooks. You probably have the full Core Set, but if you don't, odds are good you don't have the Dungeon Master's Guide, which is the most underrated of the D&D core books. It has the answers to a good 95% of the rules questions people have on the internet, and all the optional rules you thought weren't in the game. Or grab Xanathar's Guide to Everything and find out for yourself why everyone is playing a Hexblade Warlock.
The deals are today only, so get on it while you can.