D&D: Quackthulhu Rises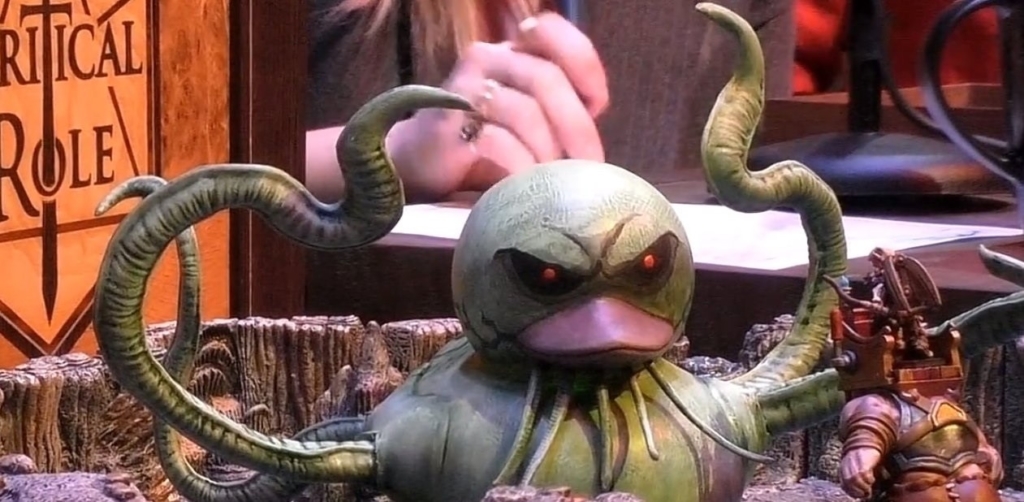 Critical Role's recent one-shot featured living legend Taryon Darrington and his brigade of adventurers facing down a deadly duck. Here are its stats.
Come gather ye 'round and hear of the adventures of Taryon Darrington and the Darrington Brigade. Well, so far it's just the one, really, but the one-shot, which aired earlier this month on YouTube and was performed live right here in Austin, TX, is quite a bit of fun. If you're hungering for some Critical Role silliness, it's worth checking out.
In The Adventures of the Darrington Brigade the titular Darrington must assemble a new band of recruits for his brigade and lead them through adventures.
The Characters of the Brigade are just as…vibrant…as their leader:
But perhaps most vibrant of all is the enemy that they face in the final confrontation. A hideous, eldritch abomination whose baleful countenance looks upon the world, and whose soul-wrenching quack fills the hearts of foes with dread. Gaze upon Quackthulhu…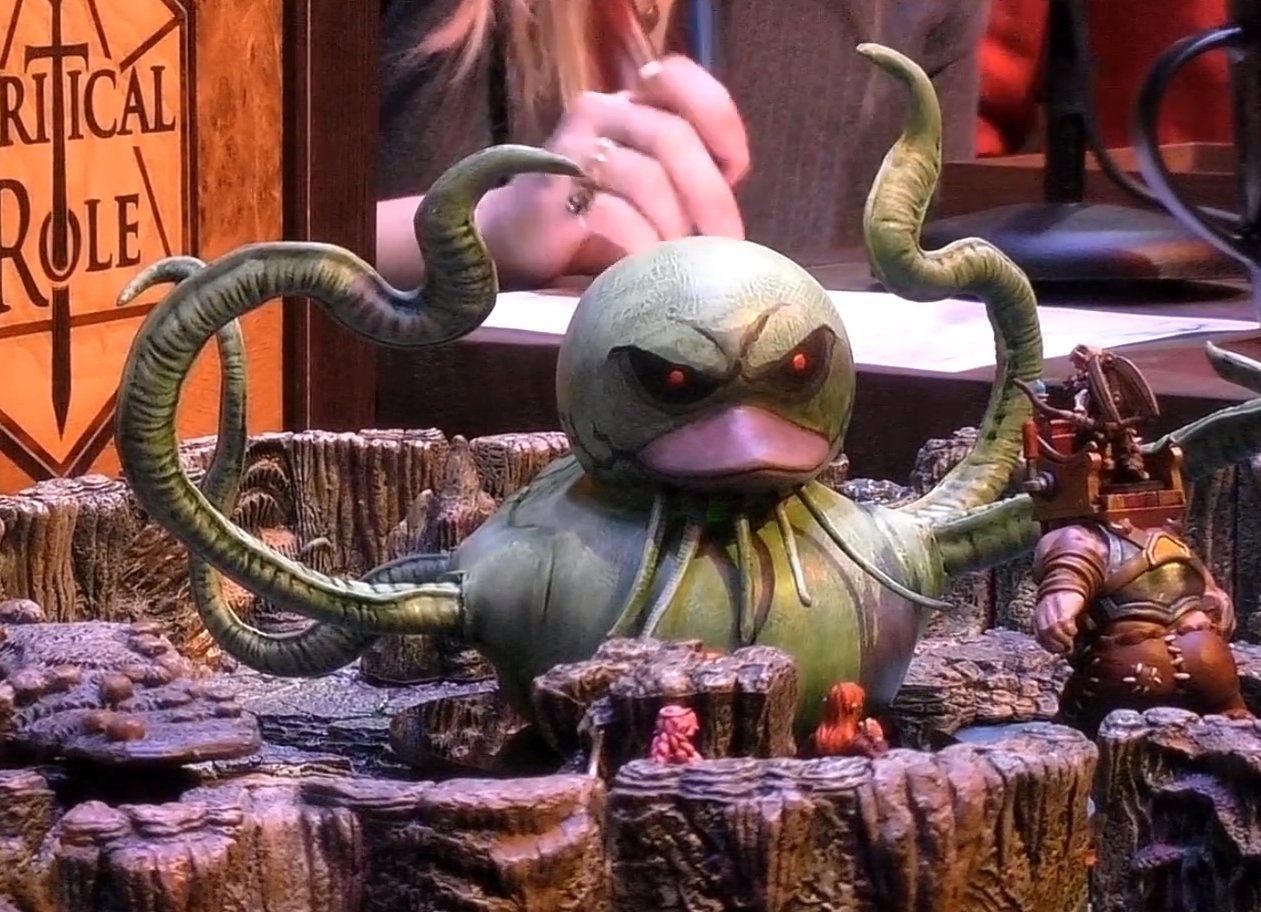 …but don't despair. Because you too can run a beast like this. Here's Matt Mercer with the stats he used to create this boss battle:
***Darrington Brigade One-shot Spoilers!***

Folks have been asking for statistics for the end-boss of the event, so I figured I'd throw it here for ya!

Keep in mind, this was balanced for 6 players at lvl 10, and one player at lvl 15, so consider altering it for smaller groups! pic.twitter.com/hfKHO4XwVl

Subscribe to our newsletter!

Get Tabletop, RPG & Pop Culture news delivered directly to your inbox.

— Matthew Mercer (@matthewmercer) December 4, 2019
And here's the full statblock for you.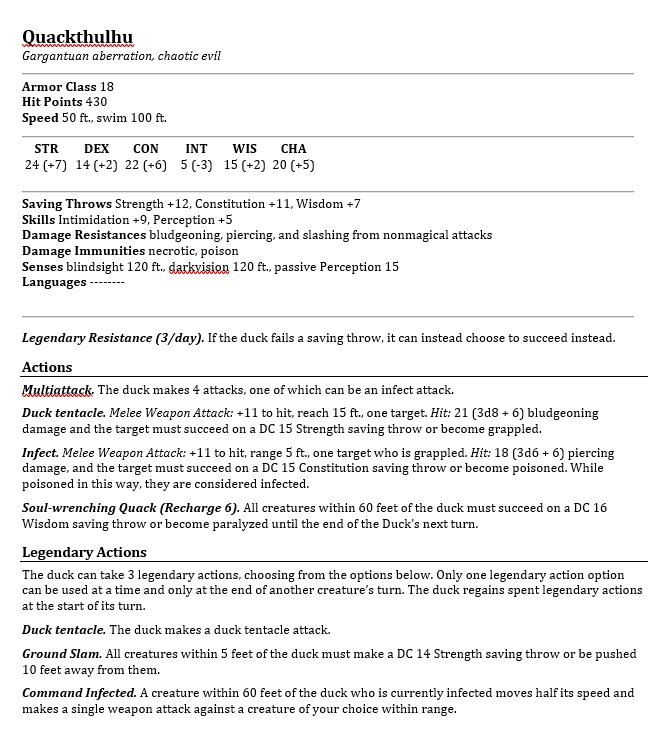 The perfect gift for a Dungeon Master.
Happy Adventuring!
Latest News From BoLS: