D&D: Watch A City Spring Into Existence – Cartography In 30 Seconds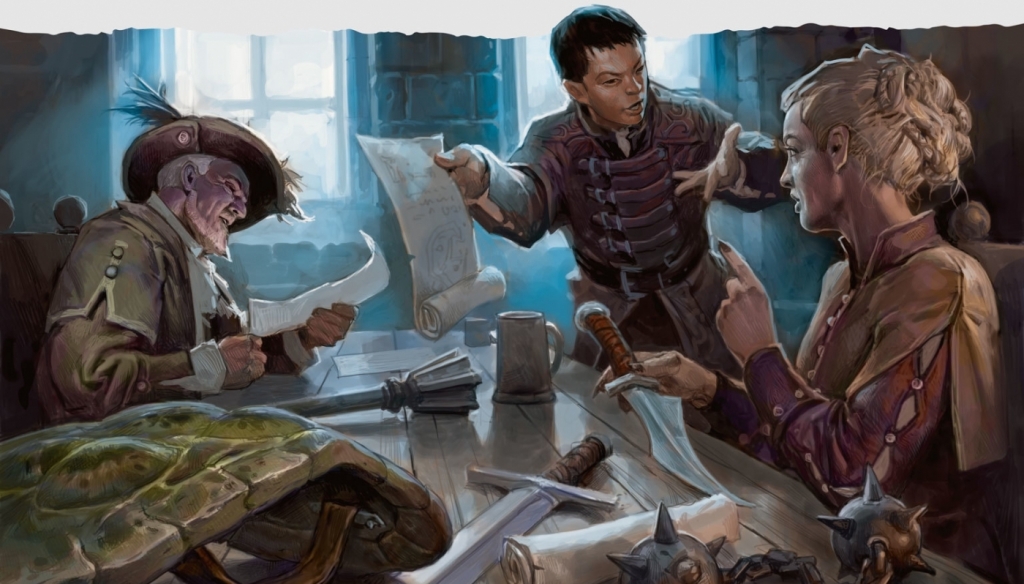 Mapmaking matters to D&D, whether you're making a map in the game, or for the game. Watch someone create a whole city map in under a minute.
One of the defining aspects of any D&D adventure module are the gorgeous maps that come with it to illustrate the environment, show you how far you have to travel, or point out hidden places just waiting to be explored. A good map does all three, giving players a window into the world you're creating together at the table. Drawing your own map can be challenging. Some players end up using mapmaking software, but other players… other players go above and beyond, like fantasy mapmaker Jog Brogzin stuff who is about to create a city before your very eyes in about 30 seconds or so.
My 30 second timelapse of a city map that actually took 20hrs to complete. Enjoy ❤ [OC] [Art] from DnD
It's truly stunning. There's a lot of little detail that gets glossed over in the 30 seconds, so if you want to go back look at all the different buildings that pop up–a wizard's tower with smoke pouring out of the chimney, a coliseum/amphitheatre, a guildhall, a city wall, a pyramid, a sky bridge, and even a graveyard–you can find more info below.
via Reddit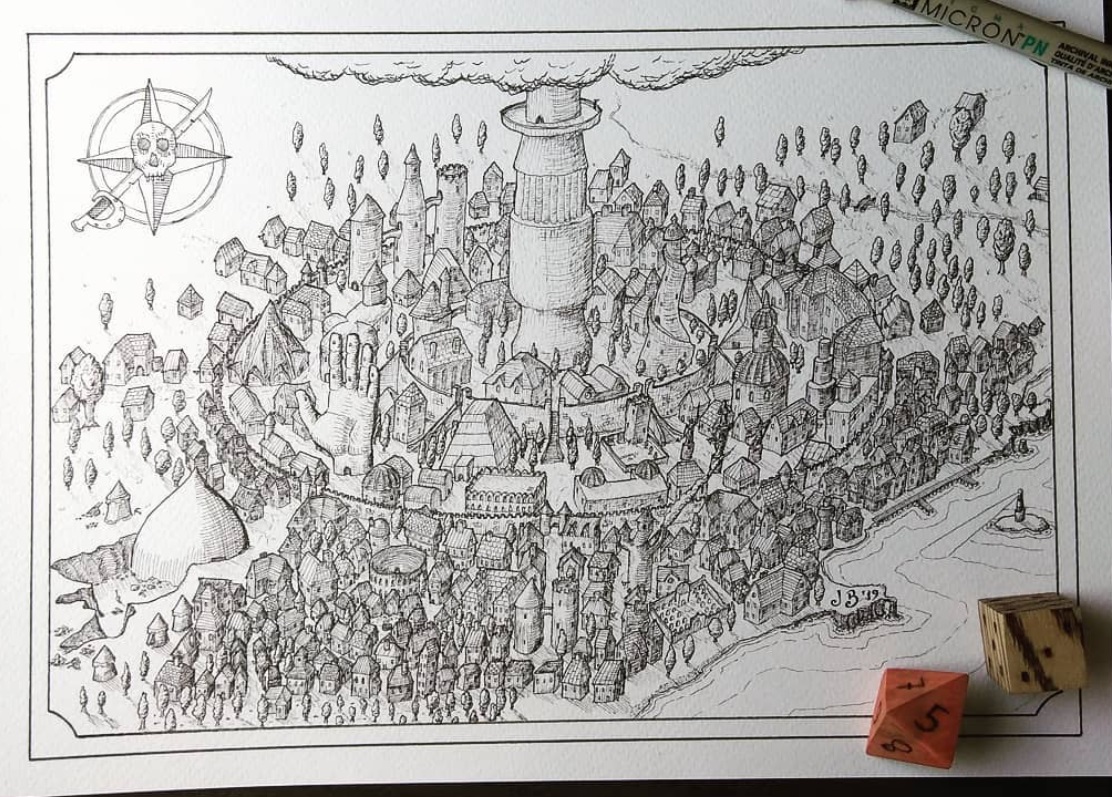 Here is Velki, officially the longest I have spent on one map of this size. Let's clear up the most obvious question, what's with the hand ?:

Beneath this city is a long forgotten remnant of an ancient civilization, a colossal statue. The hand (now the Temple of the Hand) and cone shaped helmet (currently being excavated) are the only visible parts of the statue. Next month, I am making a huge isometric dungeon in and around this statue (and sharing it with my patrons).

Here is a link for a longer version of this video (with music): https://youtu.be/XvIAjQzxlP8

I'm JogBrogzin on most social media platforms if you'd like to follow my work

Subscribe to our newsletter!

Get Tabletop, RPG & Pop Culture news delivered directly to your inbox.

EDIT: Here is a still image if you wanted to look at the full map for more than a second ?: https://www.instagram.com/p/B5VrCMbhf0p

Also, this map is from my patreon. If you are interested in supporting my map making so I can do this full time, I would appreciate it: http://www.patreon.com/JogBrogzin
Brogzin has plenty of maps available, if you're looking to find more.
Happy Adventuring!
Latest News From BoLS: