A falling star and an ancient general reborn await in an introductory D&D adventure by way of Three Kingdoms China in Wolf of the South.
Daniel Kwan of Asians Represent and Dungeons and Da Asians, two podcasts that take on the trials and triumphs that Asian culture and creators face in the world of tabletop roleplaying games (as well as an awesome actual play podcast) has written an awesome introductory adventure that takes players through a quest to either appease an ancient spirit, arisen from the dead–or do battle with it to earn the favor of those in power.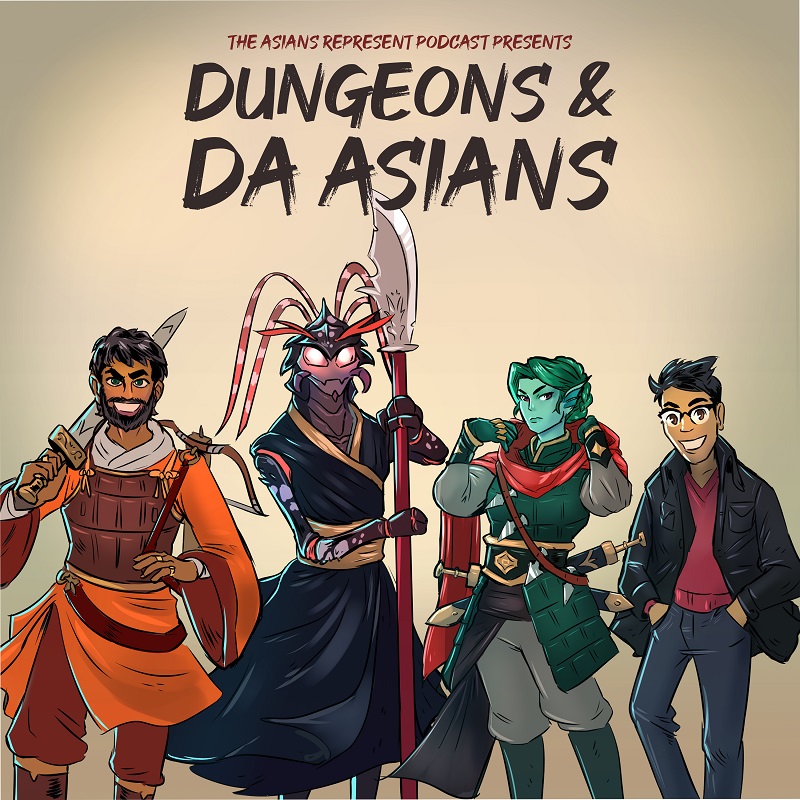 This excellent adventure offers some interesting twists, giving the players choices that can seriously change the landscape, once the adventure is done. And yet it doesn't feel overpowered–there's a natural build to the adventure as you explore an old tomb buried deep in the forest that sets up continuing adventure quite nicely. If you're looking for an adventure to start off your campaign, or for one that will help you introduce new players and leaves 'em wanting more, this is a great start. To say nothing of its take on a subject matter that D&D hasn't always handled with the utmost care. This adventure feels like the opening to an epic tale–if you want a great intro that sets the tone for myths and legends made real, this is a great start.
Come take a look at the Wolf of the South.
via the DM's Guild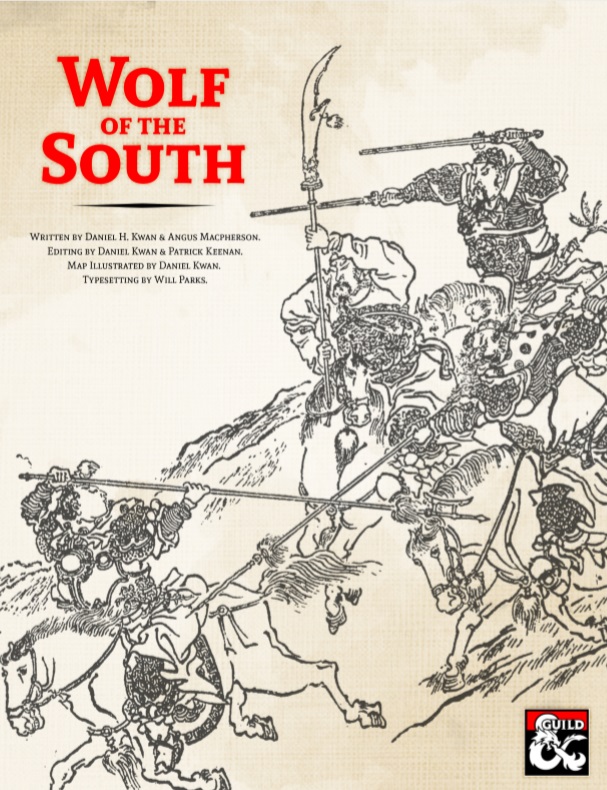 Wolf of the South is a quick introductory adventure of a party of low level (1-4) characters that can be played in a single session as a standalone adventure or as a chapter of an epic adventure spanning multiple sessions. This adventure is designed for use as both a standalone module or as an element of any campaign. It takes great influence from the historical events of the Three Kingdoms period of Chinese history. As such, this adventure synergizes well with East Asian settings.
From monster stats to the map, everything you will need to run this adventure is included!
For characters 1st to 4th level.
Happy Adventuring!