D&D: Worldbuilders Brings A Little Help From Your Favorite Characters To Your Table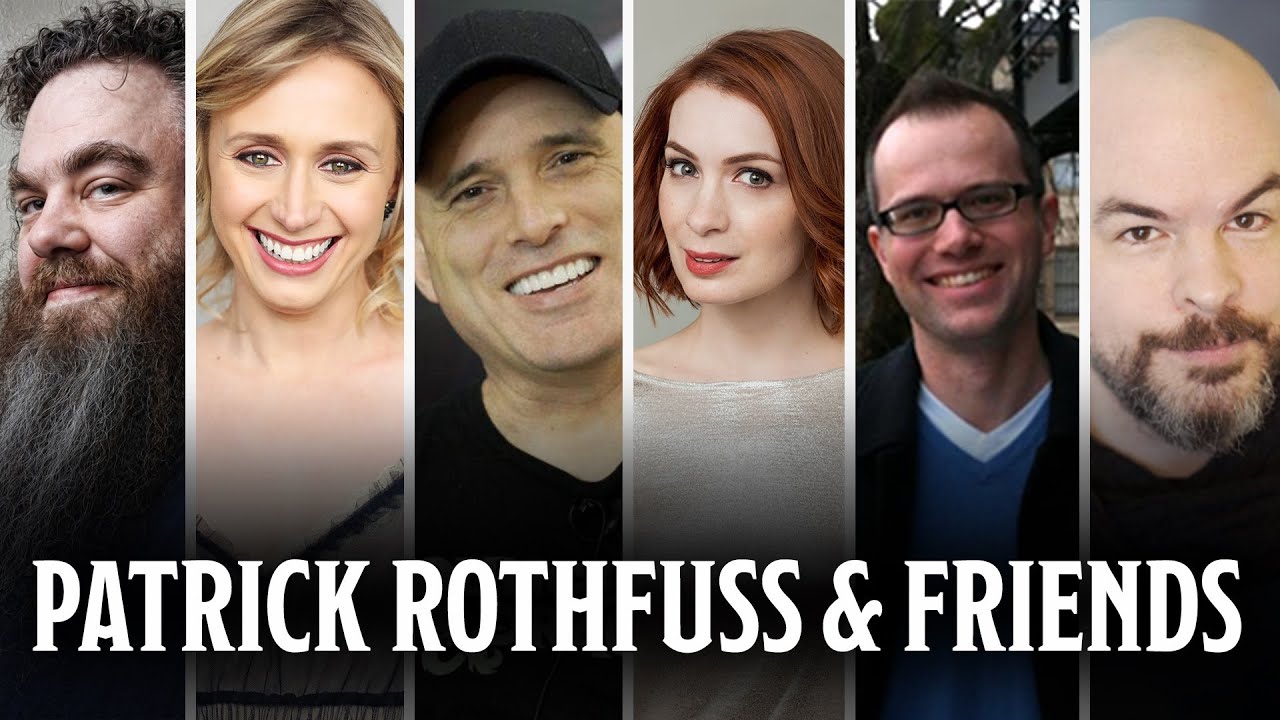 Be it Critical Role, Acquisitions Inc., or some other streaming show, Worldbuilders wants to bring those characters to your tabletop, just for a moment.
It's that time again folks, snow is dusting the ground in some parts of the country while the rest of us are looking at record high temperatures for the winter. Tinsel and lights are on every street corner, and shopping malls, coffee shops, and other places where lots of people gather for long periods of time are desperately searching for newer holiday albums to play (for my money, you can't beat Sia's Christmas Album). It's a season for twee characters to remind us that the true meaning of the season is charity and goodwill, both of which you can indulge in this week (in fact later today) by donating to and supporting the Worldbuilders Charity.
Now they say it's better to give than to receive–but honestly if you can do both, then you're on a one way street to gravytown where you are the mayor, alderman, and town council rolled into one. Look, I don't understand the small town political scandal you're about to be embroiled in anymore than you will, but suffice it to say, it's pretty sweet. Because when you donate to Worldbuilders, not only are you helping Worldbuilders (who partner with Heifer International) to do some incredible good in the world:
This year is Heifer's 75th anniversary, and our most ambitious goal yet: we want our supporters to be the biggest donors in Heifer's Inclusive Markets for Women Farmers in Bangladesh project, which will start next year. This is a massive project that will include thousands of independent women farmers, so while we don't expect to fund the entire project, we believe that with your help we can fund most of it and give these farmers and their families the resources and training they need to thrive.
You're also giving yourself a chance to win some incredibly nerdy prizes, whatever your particular sphere of nerddom happens to be. I'm talking today about the D&D Prizes/activities, but if you donate at all, you're entered into the giant vat of prize goods they have, which is everything from stories signed/read by Neil Gaiman, a Wyrmwood Gaming Table, stacks of books, and of course the D&D prizes which you can donate specifically for. As it happens, there are two different things at play here.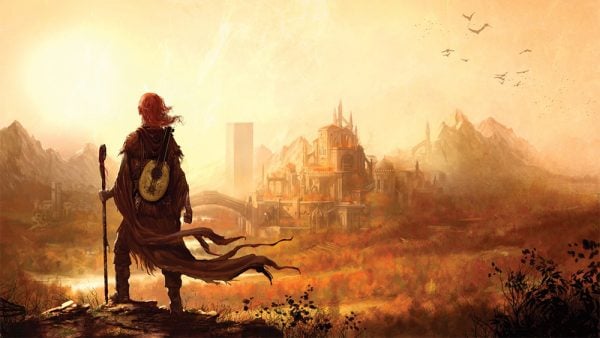 Tonight it's all D&D all the time, with the Worldbuilders 'Pat and Friends' Charity stream, featuring a cavalcade of talented folks who love both D&D and Patrick Rothfuss, everyone's favorite author of the Kingkiller Chronicles (and founder of the Worldbuilders Charity). Take a look at the crowd assembled for the stream:
Patrick Rothfuss, author of the Kingkiller Chronicles and Viari on Acquisitions Incorporated
Felicia Day, of The Guild, Mystery Science Theater 3000, and Horrible's Sing-Along-Blog fame
Chris Perkins, D&D Story Designer and ex-Dungeon Master to the Stars
Jeremy Crawford, D&D Lead Rules Designer and current Dungeon Master to the Stars
Amy Vorpahl, host for Nerdist and the Vorpahl Sisters podcast, and gamer on Saving Throw Show
Todd Kenreck, documentarian and head Warlock at D&D Beyond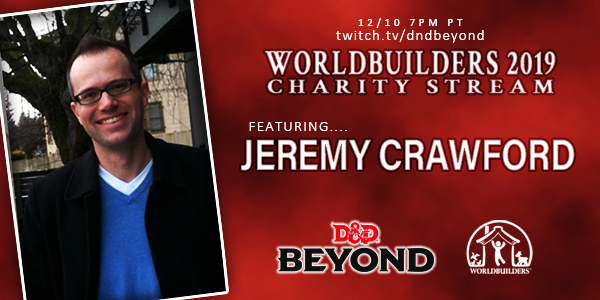 Tonight you can donate for a chance to mess with the stream as it unfolds. That's right folks, you (yes you) can donate to charity and cause havoc in a D&D game at once. Watch D&D Beyond on Twitch at 7pm PST tonight for your chance to donate and cause these specific kinds of havoc:
For $20
Grant my character a potion of healing. (Limit 3 per character)
Grant my character a re-roll during the game. (Unlimited)
For $25
Subscribe to our newsletter!
Get Tabletop, RPG & Pop Culture news delivered directly to your inbox.
Allow my character a roll on the random Wild Magic Surge table. (Limit 3 per character)
Grant my character an uncommon magic item (determined by the DM). (Limit 4 per character)
For $35
Give my character a phobia. (Limit 3 per character)
For $50
Grant my character a rare item (determined by the DM). (Limit 2 per character)
Add a piece of secret backstory or hidden agenda for my character. (Limit 4 per character)
Earn a "Pat Rothfuss Bullshit" card that you can use in your own campaign! (Limit 5)
Chris Perkins "GREEN FLAME" card that you can use in your own campaign! (Limit 5)
For $65
Screw with me by giving my character an accent because I'm bad at doing accents. (Unlimited)
For $150
Win my gear: I'll send you the dice I used in the game, my character sheet signed by me and the other players, and an official "Pat Rothfuss Bullshit" card and Chris Perkins "GREEN FLAME" card.  (Limit 1 per character)
For $200
Grant my character a wish spell to use during the game. (Limit 1 per character)
For $1000
Loot the Bodies: We'll send you a full set of the 37 Worldbuilders D&D cards, featuring cards from Critical Role, TAZ, and D&D Luminaries! (Limit 1)
---
What are those Worldbuilder D&D Cards? Those are the very things that will bring your favorite streamed characters to your tabletop. Last year, Pat Rothfuss reached out to many of the folks that you'd consider D&D Luminaries, which is a weird phrase to type, and not necessarily one I'd expect to be typing in 2019, but here we are–and these folks, streamers, podcasters, and McElroy Boys, all donated some of their particular narrative magic for you to use in your game:

These are special cards, a lot like those homemade coupons you never expected your best friend Brylan to come trying to cash in, especially not when it's been twenty years since you saw him and now he shows up with a body he needs hidden and the Good for one Favor coupon with your signature on it, so it's definitely legally binding. While the D&D cards are much less likely to land you in a Coen brothers' movie, they are still full of cheeky nods to your favorite characters and moments. Check them out.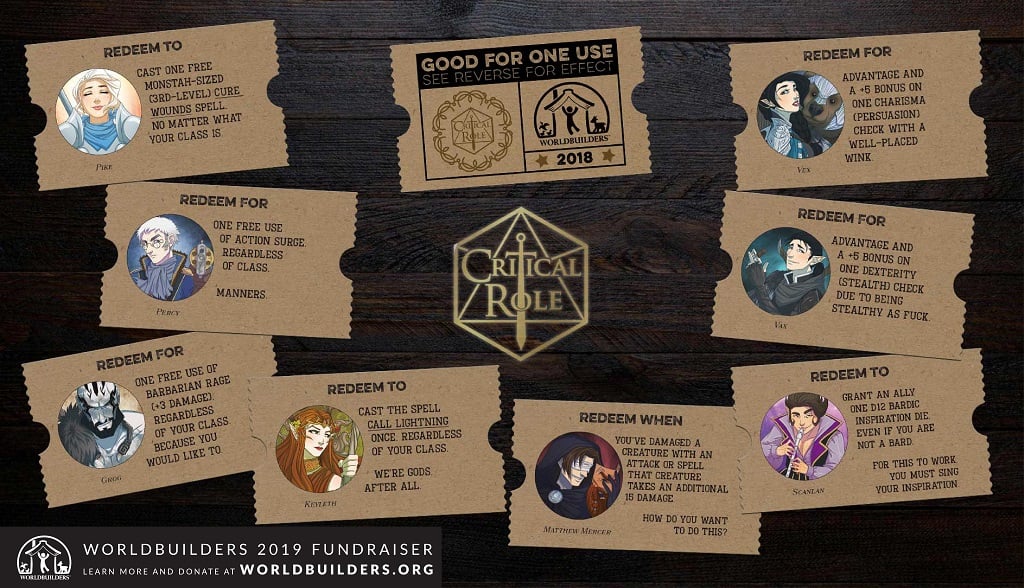 Critical Role's Vox Machina are here to give you some helpful bonuses to your party. Do extra damage, gain some extra rage, and remember, Manners.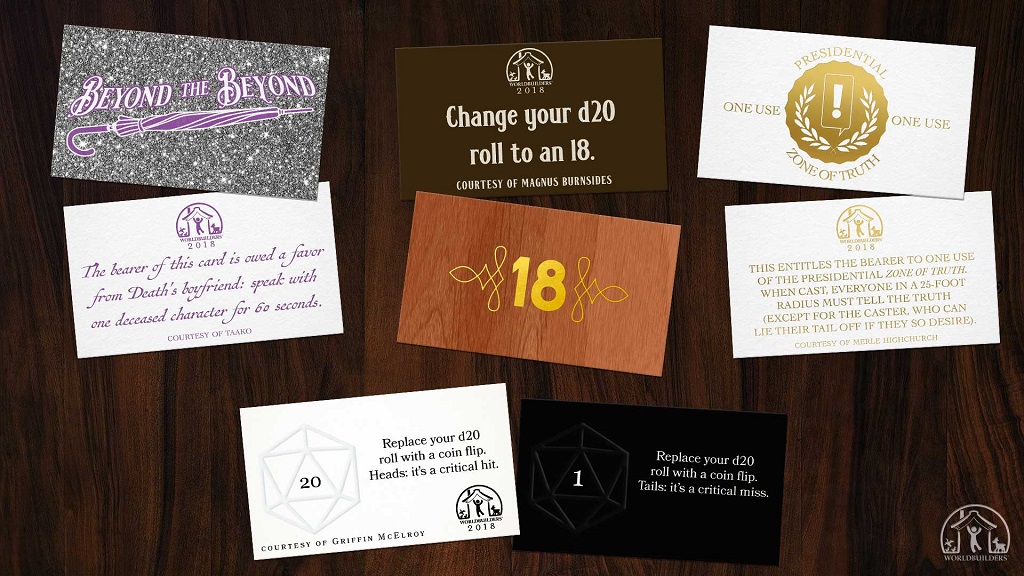 The good boys of The Adventure Zone have their own particular brand of shenanigans for you, including a guaranteed 18 (thanks Travis), a free use of Zone of Truth, and more.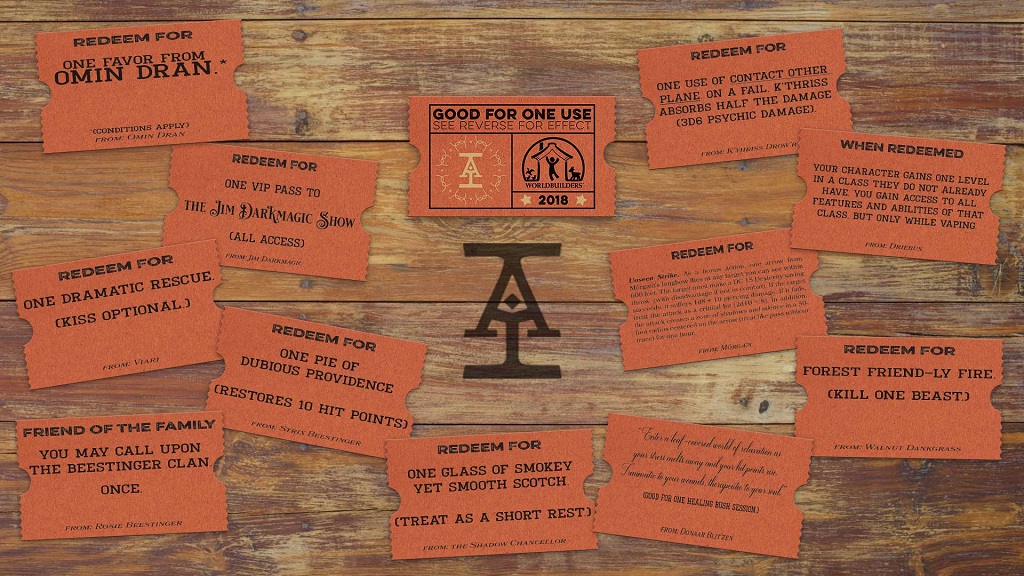 Don't forget that Acquisitions Incorporated wants you to come to the Jim Darkmagic experience.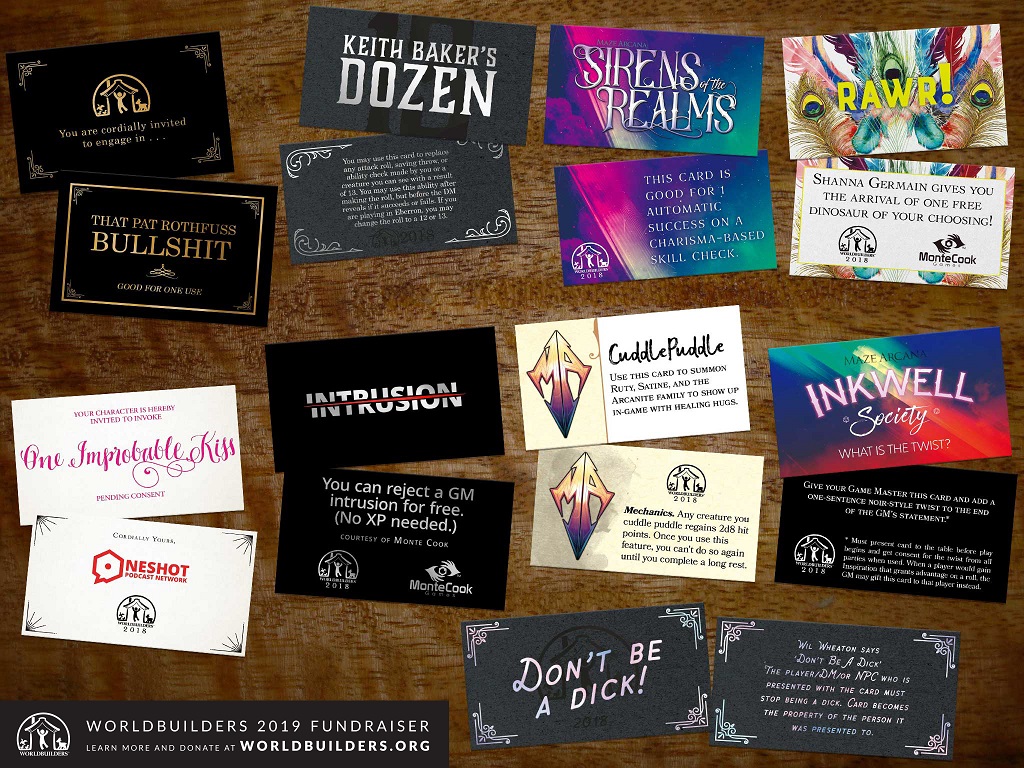 And Pat Rothfuss is back on his BS. These are just a sample of some of the cards you can win.
Happy Adventuring!