Geekery: A Look Back at the Movies of 2019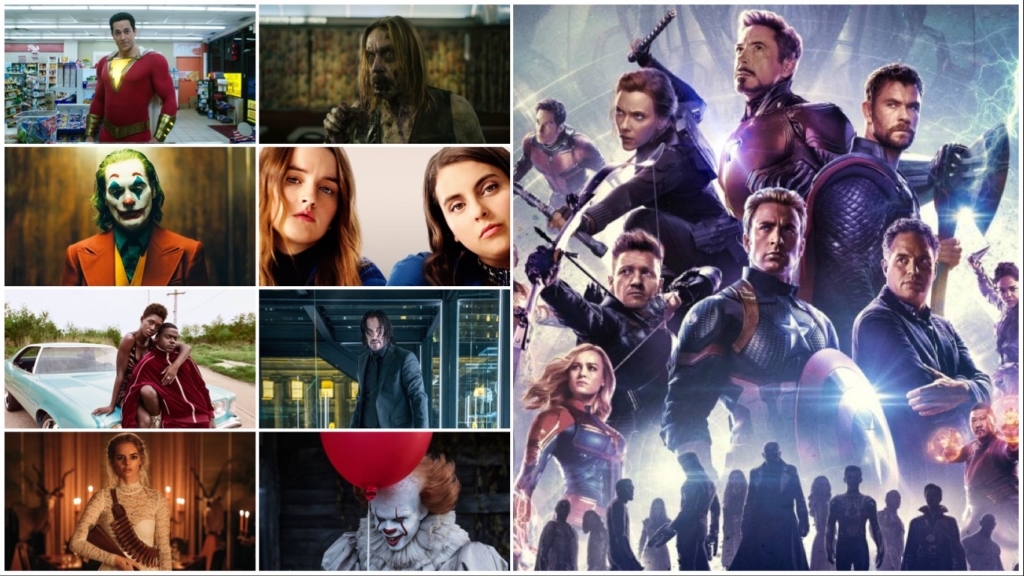 2019 has been a long year dominated by Marvel, DC, and Star Wars, but there were plenty of amazing stories that hit the big screen this year. Take a look back with this year's movie trailer mashup from Sleepy Skunk.
YouTube was giving me some guff with embedding, so if it's not showing up you can check it out here. The full list of featured movies can be found here.
There was a lot of giant action-filled, CGI spectacles this year. My favorites have leaned toward a different kind of story. Bong Joon Ho's Parasite tops my list. The genre-bending look at socioeconomic disparity has charming humorous moments within the story's darkness, and its characters are both relatable and despicable at the same time. It's brilliant. Following that is Ari Aster's sophomore effort. Only Aster could make a movie about the disillusion of a romantic relationship like Midsommar – a horror told in endless daylight where nothing hides and everything must be confronted. In third, the Safdie brothers' Uncut Gems with Adam Sandler at his neurotic best in the lead. It's an anxiety-fueled rollercoaster of a life on the brink of collapse with editing that ratchets the emotion up to eleven – and it's still in theaters, go see it.
The rest of my list…
My top fifteen theater releases of the year:
Not everything was great. While I really enjoyed Won't You Be My Neighbor?, I hated Marielle Heller's drama about journalist Tom Junod's midlife crisis wrapped in a blanket made of the beloved television personality. I had to convince myself to see it through instead of listening to my gut and leaving. In second, I usually love Soderbergh but The Laundromat's editing and story were a total mess, and it was boring. Seek out The Panama Papers, it'll actually make sense of what happened.
I skipped out on seeing The Dark Phoenix, Men in Black, Terminator: Dark Fate, Charlies Angels, and the Disney three live-action reboots. I haven't hate watched Cats yet to add it to my list – that's next week. From what I did see…
My five most disliked theater releases of the year:
What are your top and most disliked movies of the year?
Subscribe to our newsletter!
Get Tabletop, RPG & Pop Culture news delivered directly to your inbox.
Latest News From BoLS: