Geekery: The Quest Begins in New 'Onward' Trailer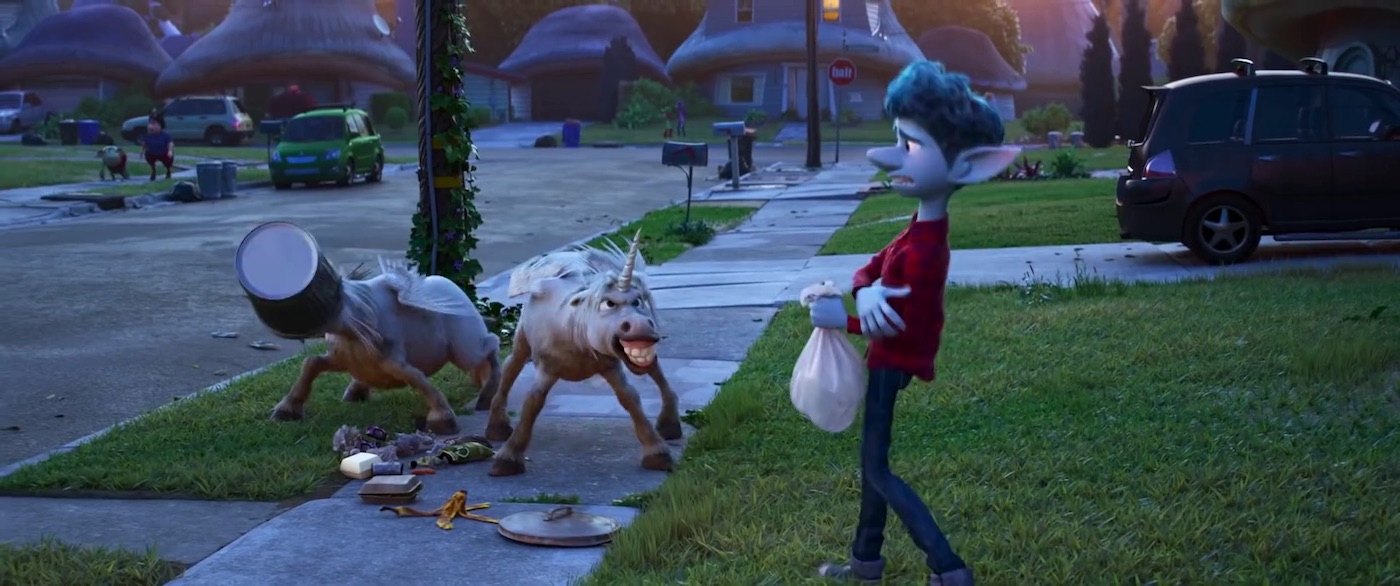 Pixar's next movie transports the world of storybook fantasy into a fantastical suburbia with rad custom vans, unicorns that eat out of trashcans, manticore chefs, and sentient pants.

It's a very Pixar premise: a pair of brothers – Ian & Barley – quest to spend one more day with their dad in a whimsical world that's is not too far from our own. Then it gets a bit weird with a pair of ghost pants. Take a look….
As said, Onward has a very uplifting, life lesson Pixar story at its heart. It's also got a lot of pop culture tropes thrown into it, and some corny jokes that are aimed at all ages. The trash eating, rabid unicorns continue to be perfect. I'm not sure if it'll appeal outside of the family movie or hard core Pixar fan crowd, but I think those folks will have a lot of fun with it (myself included).
The voice cast is led by Chris Pratt and Tom Holland, and also includes Octavia Spencer, Julia Louis-Dreyfus, and John Ratzenberger. It's directed by Dan Scanlon and produced by Kori Rae — the team behind Monsters University.