Geekery: 'Top Gun: Maverick' – Super Hornets, Tom Cruise, and Questionable Facial Hair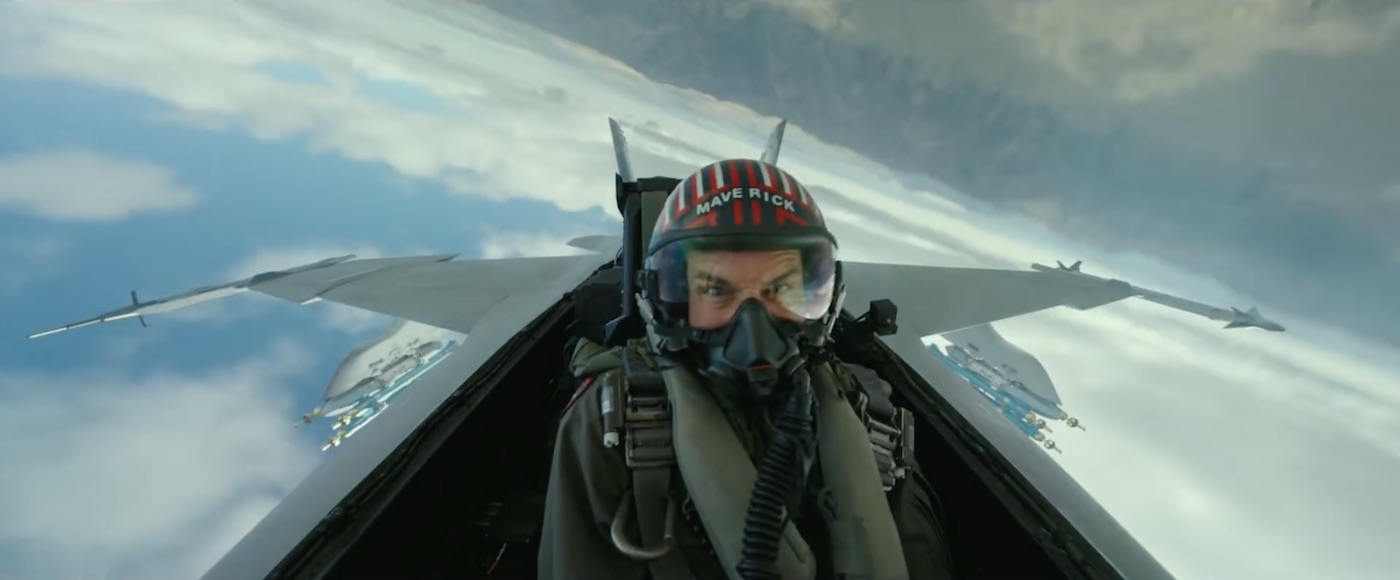 Pete Mitchell returns to the United States Navy Strike Fighter Tactics Instructor program and is back to his old, smart ass ways in the latest Top Gun: Maverick trailer.
The marketing for this is yelling "I'm totally connected to that movie that you liked from 30+ years ago!" a lot. The trailer has the expected beautifully shot death defying fighter pilot stunts, Maverick being cheeky to his superiors, a group singing while in uniform, and there's that romantic riding a motorcycle wide shot that's nearly identical to the one in the '86 movie. It even alludes to a shirtless football game scene on a beach.
They're really playing up the nostalgia and Cruise's star power. I hope there's something more to it for its estimated $152 million budget, but I'm not seeing it yet.
Tom Cruise and Val Kilmer are reprising their roles, and they're joined by Jennifer Connelly, Jon Hamm, Ed Harris, and Miles Teller as Goose's son. Joseph Kosinski (Tron: Legacy, Oblivion) is in the director's seat. The official synopsis fills in the gaps from the trailer:
After more than thirty years of service as one of the Navy's top aviators, Pete "Maverick" Mitchell is where he belongs, pushing the envelope as a courageous test pilot and dodging the advancement in rank that would ground him. When he finds himself training a detachment of Top Gun graduates for a specialized mission the likes of which no living pilot has ever seen, Maverick encounters Lt. Bradley Bradshaw, call sign: "Rooster," the son of Maverick's late friend and Radar Intercept Officer Lt. Nick Bradshaw, aka "Goose." Facing an uncertain future and confronting the ghosts of his past, Maverick is drawn into a confrontation with his own deepest fears, culminating in a mission that demands the ultimate sacrifice from those who will be chosen to fly it.
Top Gun: Maverick flies into theaters June 26th.
Just for fun – here's a trailer breakdown from former U.S. Navy TOPGUN Instructor and F/A-18 pilot Vincent "Jell-O" Aiello.