Paranoia: Happiness Is Mandatory Brings Friend Computer To Your Computer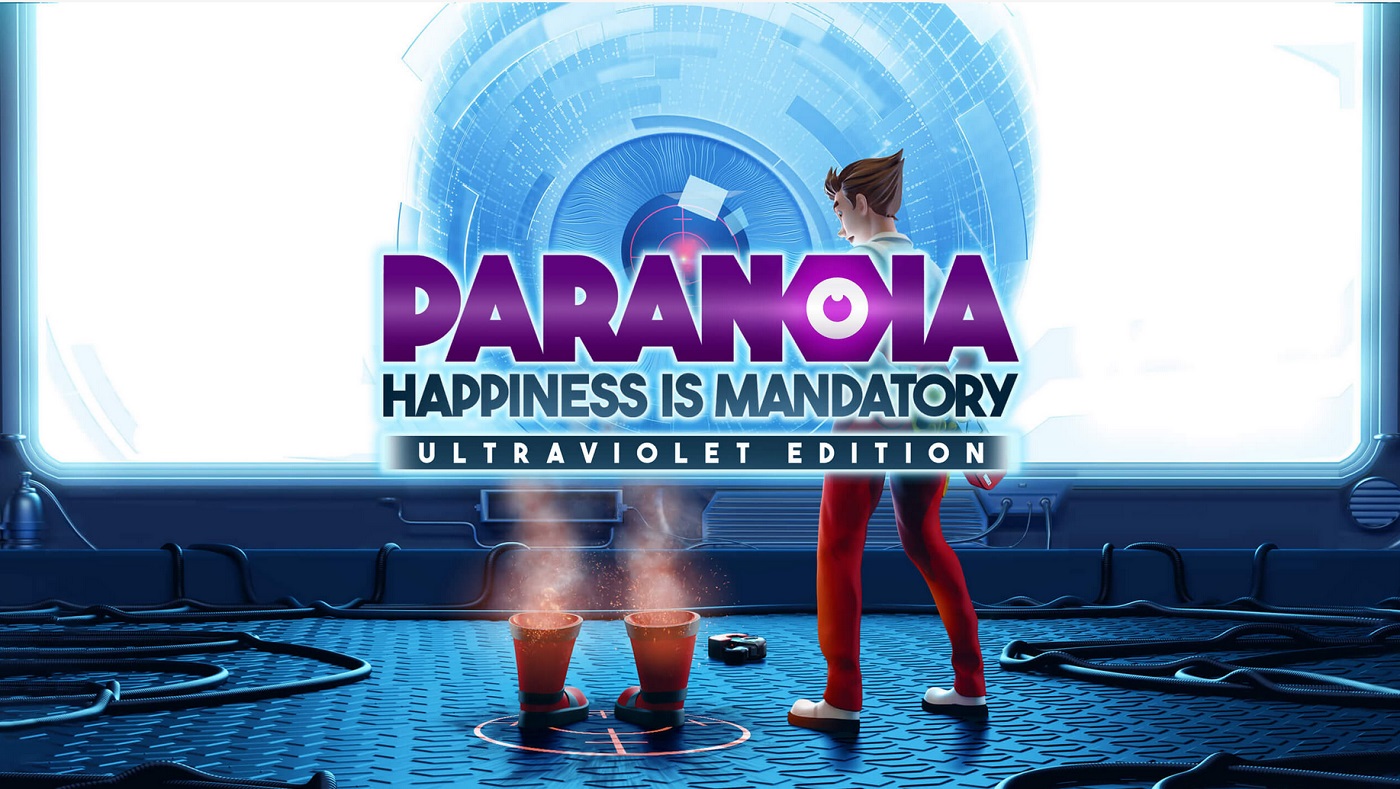 Every computer can now be our friend, Computer, now that Paranoia, Happiness is Mandatory has been released into the wild. Come check it out.
Paranoia is one of those games that you always hear about people playing, but rarely see it out in the wild. Even though the game has been around for many years, in many forms. And yet, for the people who have played it, it's such a unique experience. The game is rich with dark humour, which is incredibly hard to do well, and doubly so in games, where some of the best comedy you'll find are things like, "that item is totally a reference to Portal" or "that NPC is just Harrison Ford but renamed."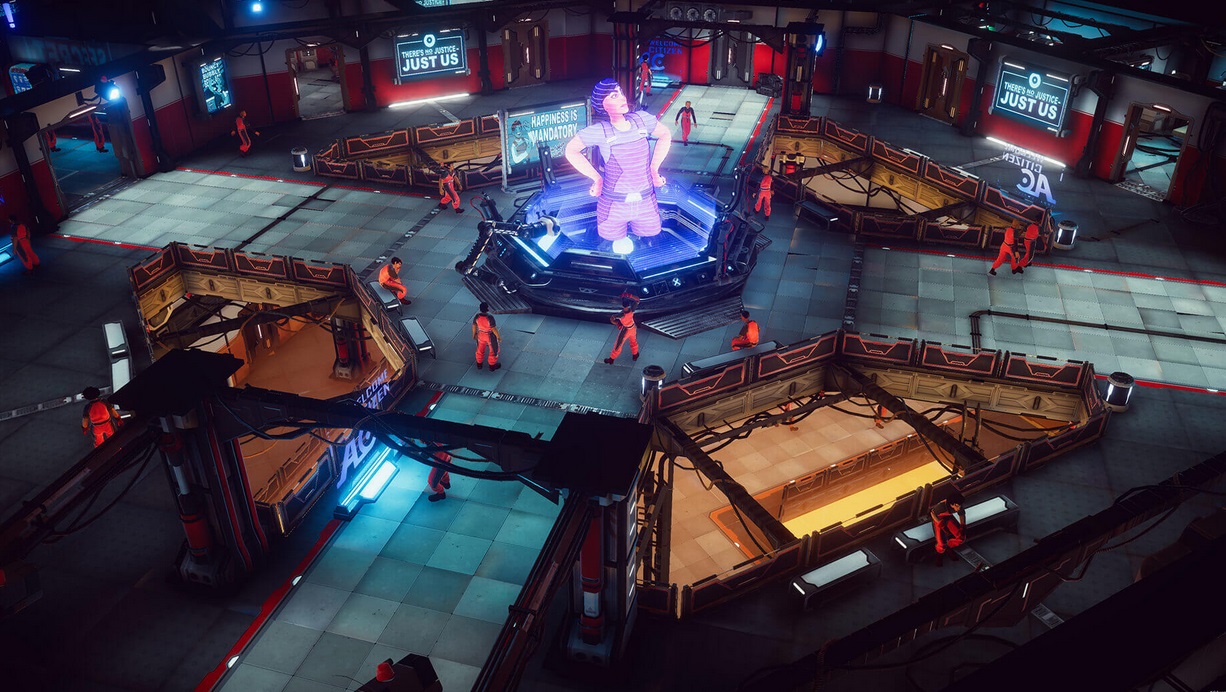 But Paranoia, with its satirical look at a darkly humorous future that grows from our humorously dark present, has always managed to inject a bit of life into the world of the Alpha Complex, where everything is bleak, you don't have security clearance, and happiness is mandatory. It's an interesting game, because it is in many ways the opposite of a power fantasy. You start off as the lowest of the low, and are routinely expected to die ignominiously (which is where your clones come in). In fact, odds are good you're a traitor, mutant, or member of an illegal secret society–probably all three if you're really lucky.
And if you manage to make it through the game without betraying your friends, you've probably secretly been betrayed by them and just don't realize it yet.
But for all that, Paranoia endures. To the point that it's now a major video game, currently available on the Epic Games Store. Step into the shoes of a troubleshooter, don't ask why they're warm and moist, and prepare to carry out friend Computer's mandates. Here's what your security clearance authorizes you to know about the game:
via Bigben Interactive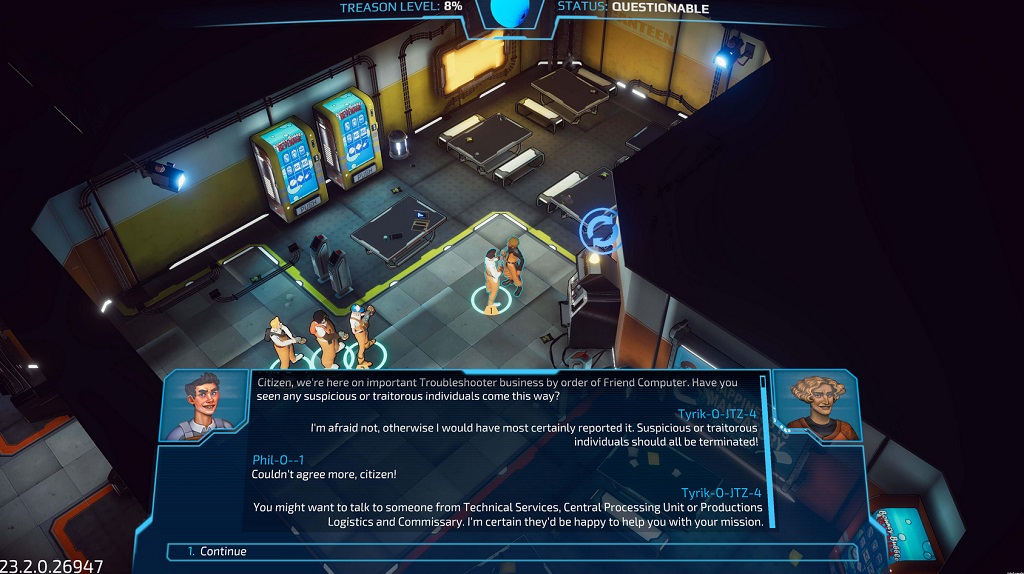 Paranoia is a CRPG that takes place in humanity's last idyllic refuge, Alpha Complex, which is controlled by Friend Computer. All citizens enjoy a life of joy, cheerfulness and cleanliness. Questioning the benevolence of Friend Computer is an act of treason. Having access to information beyond your security clearance is an act of treason. Refusing to drink your daily dose of Bouncy Bubble Beverage is an act of treason. Treason is punishable by summary execution.
Stay alert! Trust no one! Traitors are everywhere, plotting to destroy The Computer, Alpha Complex itself, and our precious way of life. Identify them, report them – or eliminate them as the treasonous scum they are. Keep your laser handy!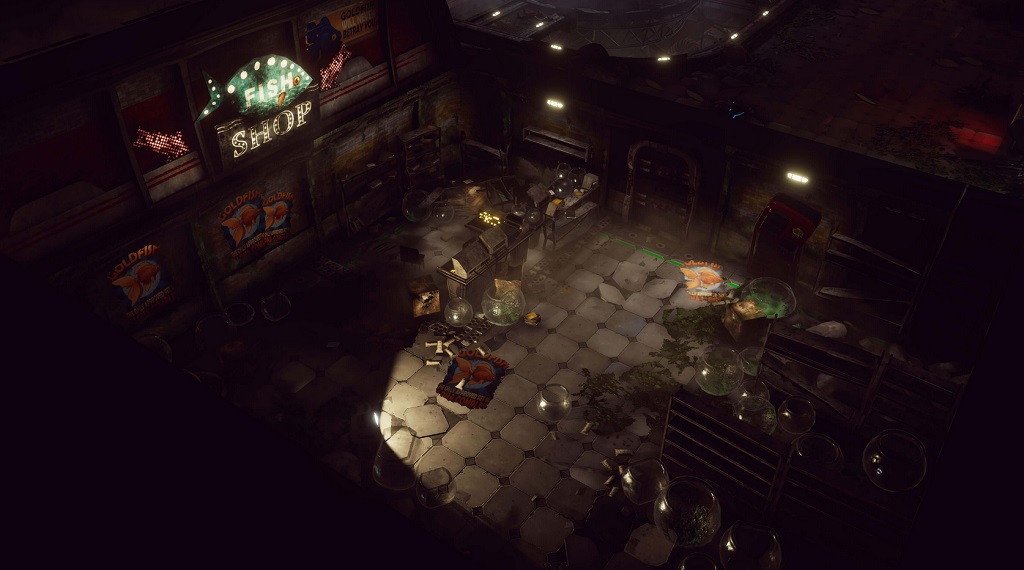 Subscribe to our newsletter!
Get Tabletop, RPG & Pop Culture news delivered directly to your inbox.
You lead a team of Troubleshooters with RED security clearance. Your job is to find trouble – and shoot it. Friend Computer monitors your every move, alert for any sign of treason, and will undoubtedly reward you for prompt and heroic action in defence of Alpha Complex – or punish treasonable acts, possibly by assigning you to be used as reactor shielding.
Features of the game include:
A retro-futuristic world filled with technologies as wondrous as they are deadly
Create and lead a team of four Troubleshooters working for Friend Computer
Choose your specialisations from 9 available skills
Unique character progression through cloning (if you die, you progress!)
Tactical combat system with active pause inspired by classic CRPG games
Original enemies, including malfunctioning robots, aggressive drinks dispensers and defective clone
Thank you for your compliance!