RPG: A Literal Cornucopia Of Indie RPGs From Bundle Of Holding

From the shadows of a dark fantasy city, to the streets of a 1980's suburb, the games featured in this amazing Indie RPG bundle will take you places!
Hey do you like Dishonored the video game but struggle to try and make it happen when you're playing D&D. Have you dreamt of playing a game where everyone is a thief or a crime-boi of some kind? What about gathering up your friends and your bikes and pedaling down the street to either some haunting synth music, or an awesome 80's power ballad while you go through a montage of prepping to take on the mysteries that adults just won't solve?
If those both sound like very specific concepts for RPGs, you're right. They are. That's a summary of just two of the potentially seven different RPGs you can grab as a part of the Indie Cornucopia 7, a special offer from Bundle of Holding right now that includes Blades in the Dark and Bubblegumshoes and Kids on Bikes, as well as a few others. As is typical for a Bundle of Holding, you have two tiers, the starter set or the full pledge, both of which will get you a set of games at a significant discount. Then a portion of the sales will go to benefit charity, so you can feel good about adding to your collection. Check it out:
via Bundle of Holding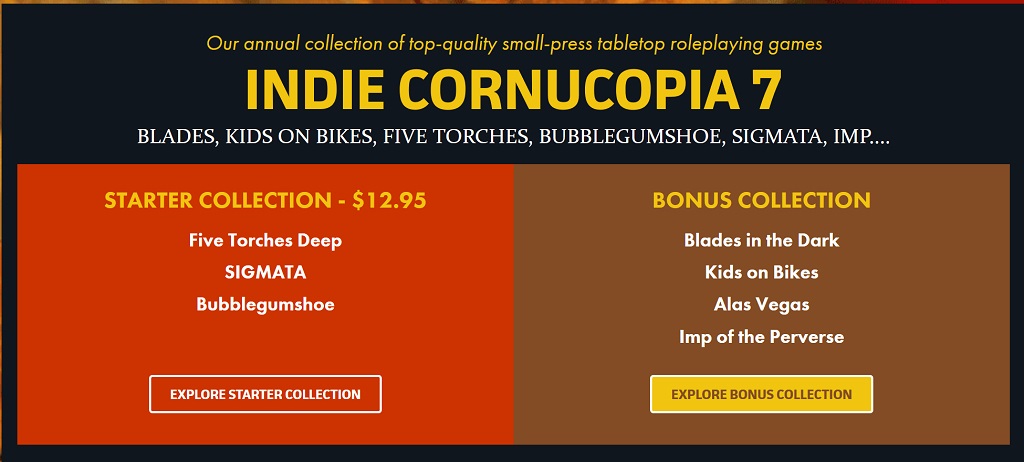 Adventurer! In time for the American Thanksgiving holiday, we present this Indie Cornucopia 7 our seventh annual collection of top-quality small-press tabletop roleplaying games. For just US$12.95 you get all three complete games in our Starter Collection (retail value $38) as DRM-free .PDF ebooks:
Five Torches Deep (Sigil Stone Publishing): Ben Dutter (Belly of the Beast, Perseverant) co-designed this streamlined "modern Old School" game of risk-and-reward resource management in the dungeon depths.
SIGMATA: This Signal Kills Fascists (Land of NOP): Radio-powered cyberpunk partisans fight a dystopian government crackdown in a timely political game by Chad Walker (Cryptomancer).
Bubblegumshoe (Evil Hat Productions): Channel your inner Veronica Mars in this GUMSHOE system RPG of teen investigators from Emily Care Boss, Kenneth Hite, and Lisa Steele.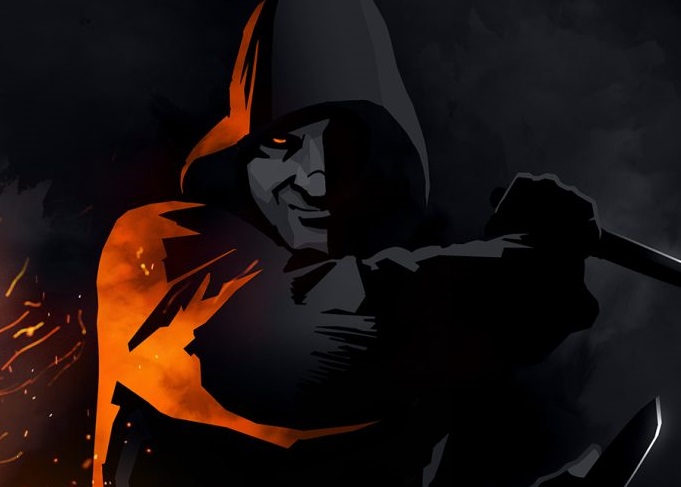 And if you pay more than the threshold price of $25.78, you'll level up and also get our spectacular Bonus Collection with four more RPGs worth an additional $59:
Happy Adventuring!
Latest News From BoLS: