RPG Community: Merry Critmas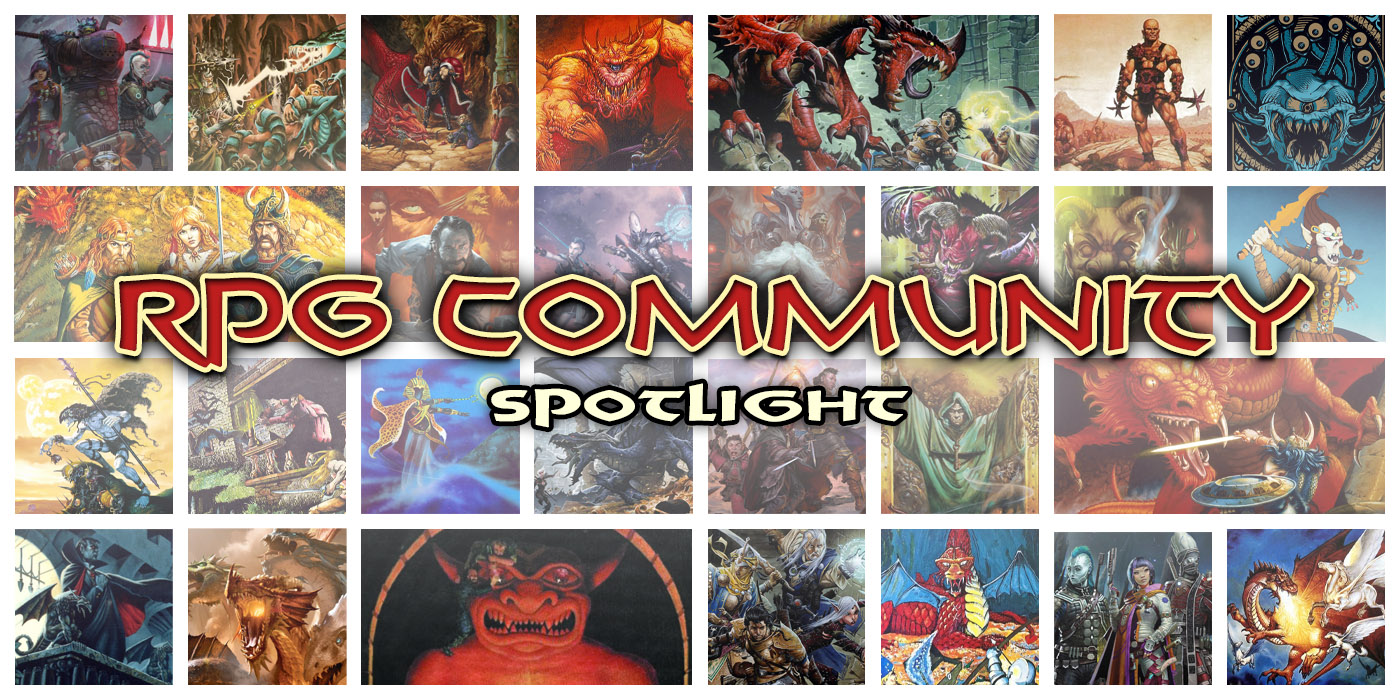 Howdy folks, come take a look at some of our favorite fan art and RPG minis on social media. Here's what the community is working on!

Let's start things off with a Tiefling looking dreamy:
My gorgeous tiefling, Vesper. By the wonderful @osyrakai #tiefling #dnd pic.twitter.com/OnTGjGJQR0

— Jorithas (@JorithasWra) December 24, 2019
Or how about another Tiefling wielding some magic power and also incredibly well painted, the background especially:
// i know who you are now
// i name you my enemy
// i know who i am now
// i know who i want to be
……………
i still have a lot of emotions about Aidina's character arc help
……………#dungeonsanddragons #dnd #tiefling #illustration #digitalpainting pic.twitter.com/ITN18ZGQhc

— Aethira (@volucris_liga) December 21, 2019
And while we're on the subject of new characters, take a look at this Firbolg Fighter, who looks to be as gentle a forest giant as you could expect to find in the wilds, away from civilization:
Subscribe to our newsletter!
Get Tabletop, RPG & Pop Culture news delivered directly to your inbox.
next time our group meets im gonna be playing my new firbolg fighter Benelor and im SO excited #DnD #dndart pic.twitter.com/hzCjG4c0gs

— Claire 🌸 (@clairesketch) December 24, 2019
I love the detail on the different aspects of Corvus, featured here. I don't know that I've seen the Ranger/Wizard combination, but I quite like it:
https://twitter.com/Wandirge/status/1209693885842067456
Meanwhile, in Critical Role land, it's beginning to look a lot like Critmas:
So grateful to be a part of the #CriticalRole #critmas gallery this year. To all my fellow #Critters– hope you all have a wonderful holiday filled with family & wonder💕 #dnd #dnd5e pic.twitter.com/urVQWe8GOv

— The REAL Jess 'Off the Cuffe'! (@EviEnchantress) December 25, 2019
Everywhere you look… especially at this spicy bit of shipping that is sure to leave you feeling blue:
More softness from the blue girls #criticalrole #dnd #ArtistOnTwitter #art pic.twitter.com/rVNRhjgtgc

— JadeQ 🐦 (@JQuarze) December 27, 2019
Taking a break from the Critmas to show off a great fan creation that isn't fanart, but is definitely usable. Look at these wonderful character sheets, by Francita, which are designed for folks with Dyslexia, or who just like good design in their character records:
I present to you the #dnd5e character sheet for #dyslexia, all illustrated. All proceeds from this will go to @DyslexiaIDA , and you can see updates on the donations here in my profile. Enjoy! Merry Christmas! https://t.co/2Pw1lrvefP

— Francita, ✨ graphic designer 🖼️🖌 (@byfrancita) December 24, 2019
Now back to the Critmas special:
Happy holidays to all the #critters #dnd #Criticalrole #dnd5e #CriticalRoleArt pic.twitter.com/7j95Mptoa8

— ioana @ MCM London October (@IoanaMuresanArt) December 25, 2019
Keeping the fire warm until the 12th night might be hard, but hopefully the Mighty Nein are up to it:
Merry #Critmas to all!

So glad I can finally post this here. 😉#Criticalrole #CriticalRoleArt pic.twitter.com/kaKP2QA6wd

— Lyadrielle (@Lyadrielle) December 25, 2019
And here we see a number of Critmas traditions being enacted in this lovely gallery of fanart:
Happy holidays! This is my piece for the CR holiday gallery 🎉💜#criticalroleart #criticalrolefanart #criticalrole pic.twitter.com/LymkZ9540S

— Maren 🌿 (@rosemarenart) December 25, 2019
Now that Boxing Day is over we're technically on the 2nd day of Critmas:
My piece for the #CriticalRole holiday gallery. Check it out, SO MANY excellent pieces by fantastic critter artists: https://t.co/LM27U8KOP5 #CriticalRoleArt #Christmas pic.twitter.com/iGEHarPYoy

— Aviv Or @avivor.bsky.social (@AvivOr) December 25, 2019
Merry Critmas to all, and to all a good night:
Have a lovely Winter's Crest y'all ♥️🎄🌟🎁☃️🎁#Criticalrole #CriticalRoleArt #criticalrolefanart pic.twitter.com/qREMyeeIKZ

— Kasia Brz 🐅on and off🐅 (@avatarkasia) December 25, 2019
Have a great weekend folks!
If you saw something you liked, be sure to follow the artist on Instagram, Twitter, or Facebook. Want to share what you're working on? Drop it in the comments – we'd love to see what you're creating.