RPG: Three Days Left On The Ultimate Pathfinder Humble Bundle
Grab one of the biggest collection of Pathfinder digital supplements while they last–get those last few books missing from your collection at a humble price.
Pathfinder 1st Edition might not be the most current edition of Pathfinder anymore, but with 2nd Edition still growing–and backwards compatibility built into the game–there's still a lot to glean from its wealth of player and DM supplements. Now's the perfect chance to grab swaths of Pathfinder books, as well as take a look at the comics written by the inestimable Jim Zub, who is also the writer behind the ongoing D&D comics, and your purchase benefits Rancho Obi-Wan. Humble Bundle is here with the Pathfinder and Pathfinder Comics collection. Check it out.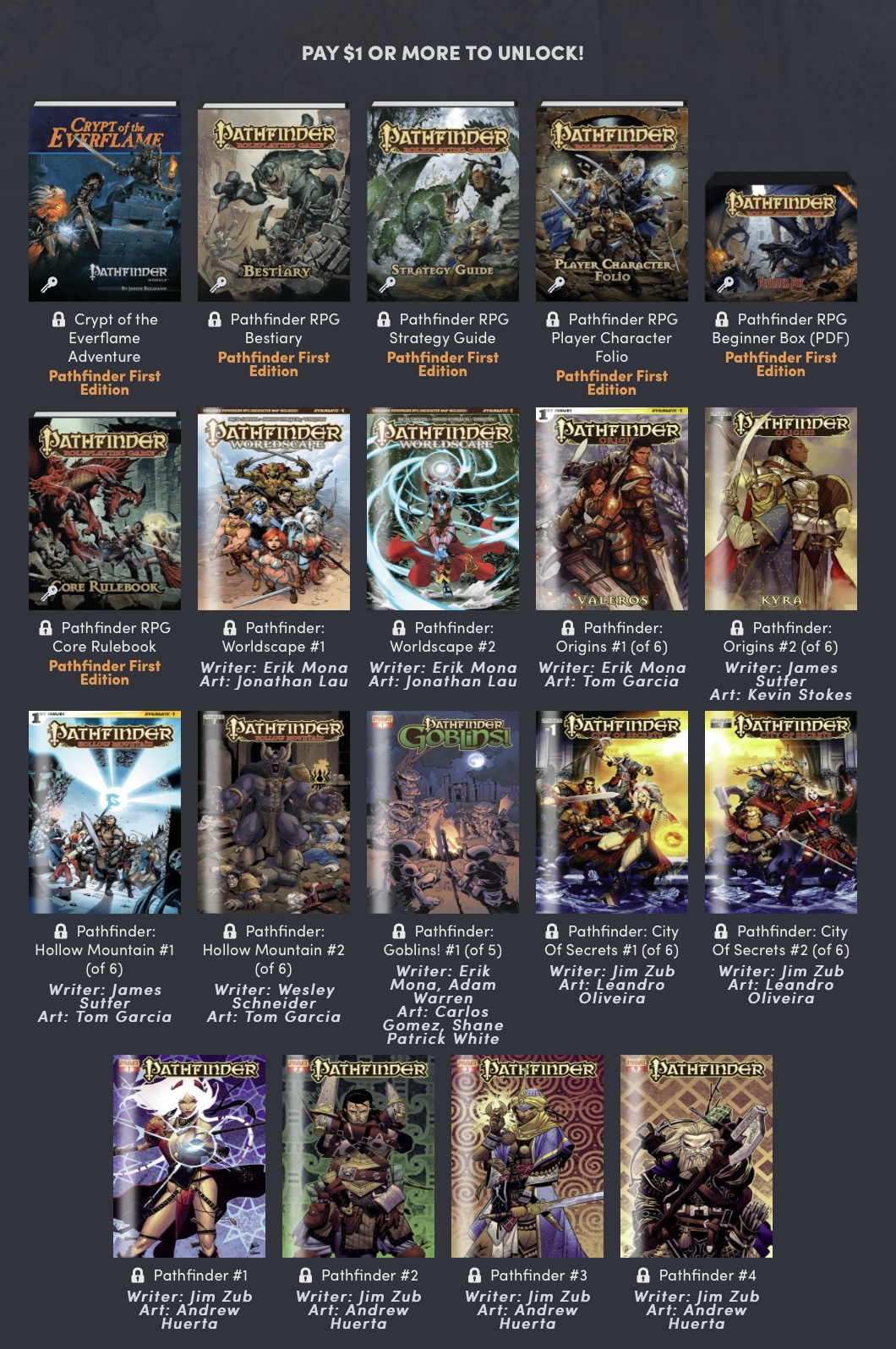 Read. Play. Repeat. We've teamed up with Dynamite Entertainment and Paizo Inc. to bring you a bundle filled with tabletop RPG books and comics! Prepare your character with the Pathfinder RPG Advanced Player's Guideand Pathfinder RPG Advanced Class Guide then brave the traps and perils of Crypt of the Everflame Adventure. When it's time for a break from the campaign, read a few comics like Pathfinder: Worldscape #1, Pathfinder: Goblins! #5 (of 5), and Pathfinder Special #1: Digital Exclusive Edition 2013 One-Shot. Plus, your purchase will support Rancho Obi-wan!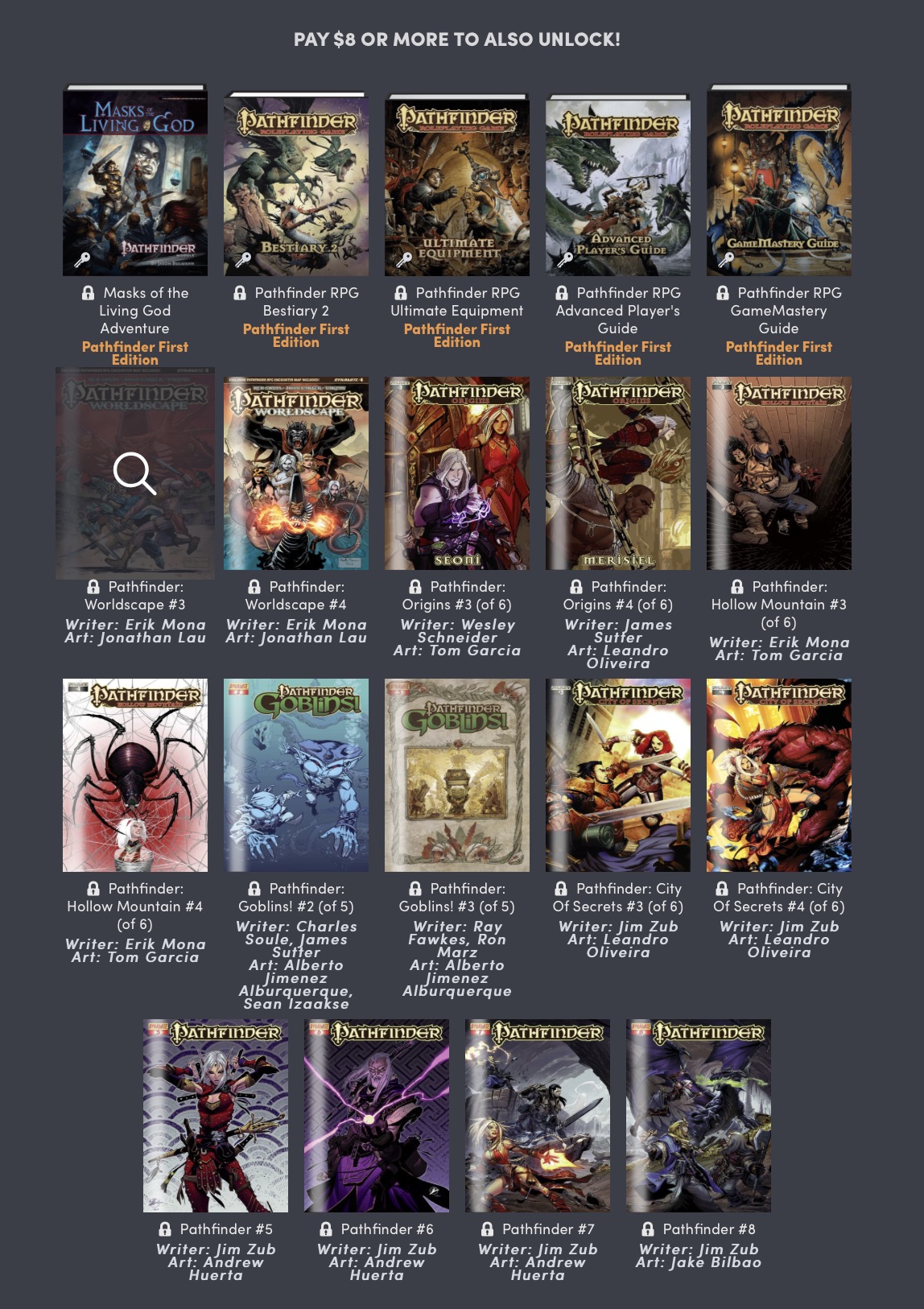 Pay $1 or more. Normally, the total cost for the comics and ebooks in this bundle is as much as $276. Here at Humble Bundle, you choose the price and increase your contribution to upgrade your bundle! This bundle has a minimum $1 purchase.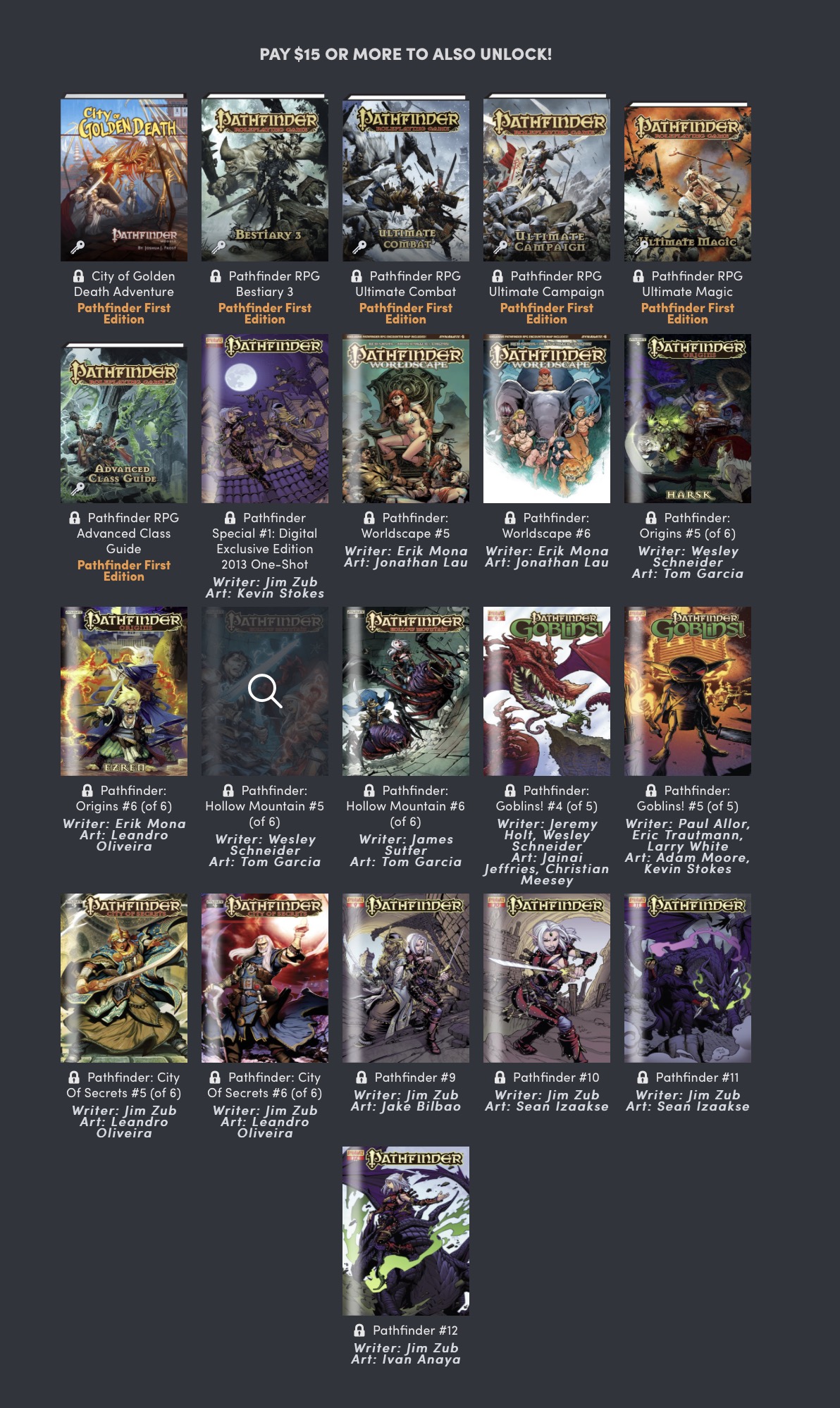 Read them anywhere. The ebooks in this bundle are available in PDF, MOBI, and ePub formats, so they work on your computer, e-readers, iPads, cell phones, and a wide array of mobile devices! Instructions and a list of recommended reading programs can be found here for comics and here for ebooks.
Happy Adventuring!