AEG's 'Tiny Town' Gets Fortune Filled Expansion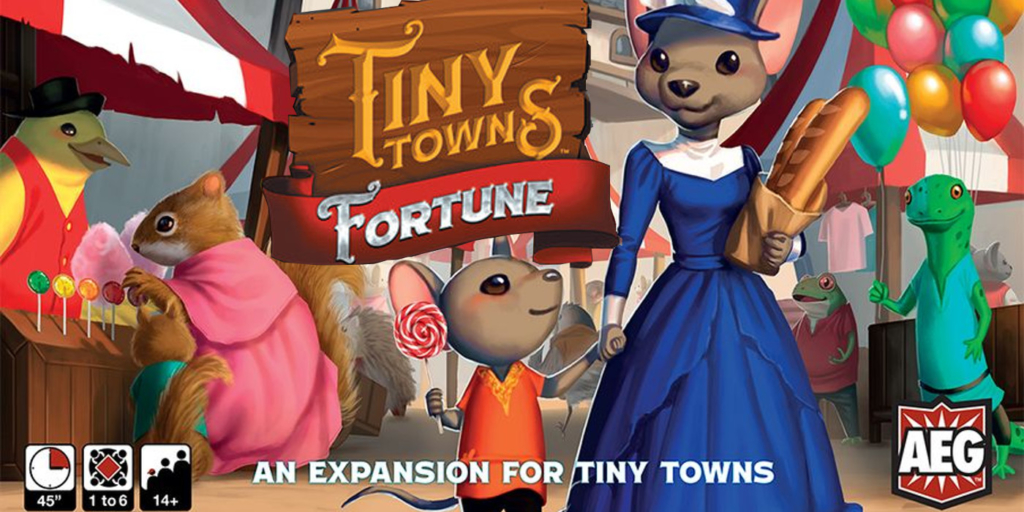 Tiny Towns was released earlier this year and now AEG is releasing an expansion, which adds loads of new cards and, everyone's favorite thing: money!
Tiny Towns is a competitive pattern building, tableau building game. The goal of each player is the earn the most points through the buildings they construct. Buildings are constructed by placing resource cubes in specific patterns on your board. Each building has different effects and can depend on a variety of things.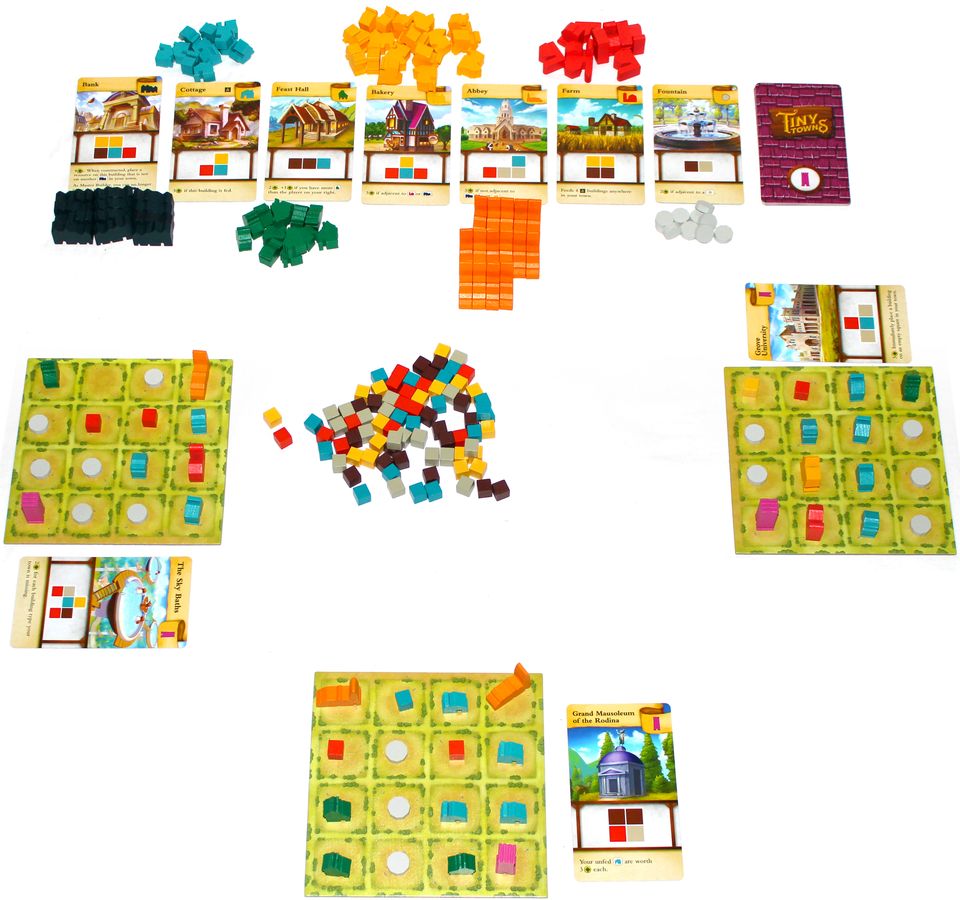 Tiny Towns was one of my personal favorite games releases this year. It's deceptively simple with a lot of depth. The dozens of building cards make each game different and offer a lot of different strategies and ways to play.
Tiny Towns: Fortune adds almost another 2 dozen building cards as well as a brand new mechanic: Currency.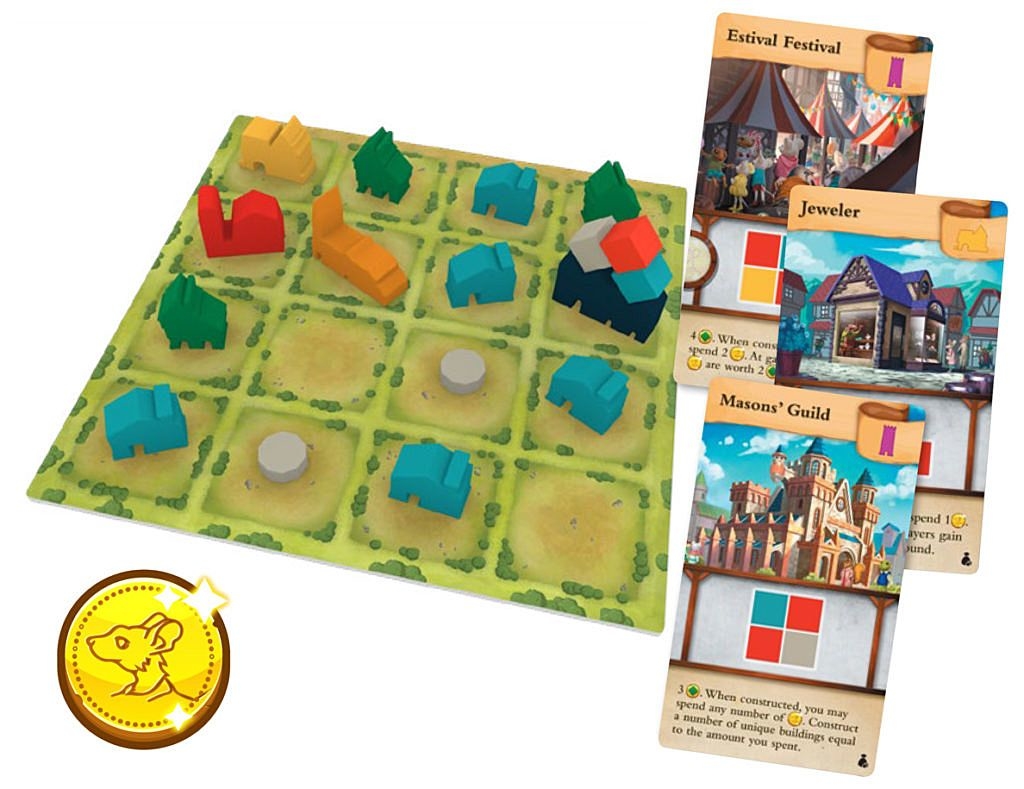 Anytime a player constructs 2 buildings in a single turn, they earn a coin. While coins can be spent at the end of the game to earn 1 victory point, that's not their main function.
When choosing a resource for the turn, any player may spend 1 coin to change the resource type for that turn. This means less unwanted resources clogging up your town, which means more getting to design the town as you want.
As far as expansions go, Tiny Towns: Fortune isn't a massive addition, but the inclusion of the currency system is a good one. It makes the game a little easier, frankly. Which is great for bringing in new players. Tiny Towns is a lot harder than it looks. My first few games went VERY poorly, let me tell you. Getting a helping hand in that regard would have been pretty nice in terms of getting a better handle on the mechanics.
Tiny Towns: Fortune –
29.99

  – Available February 21st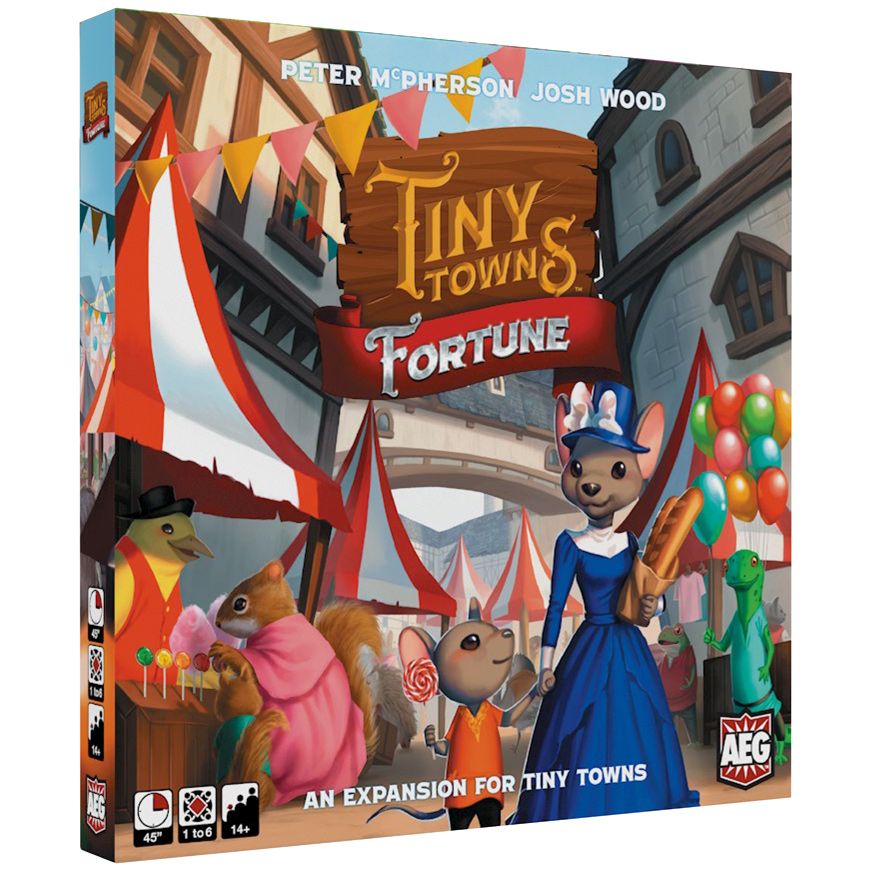 The smaller creatures of the forest have created a civilization free of predators, and they look to you as mayor to guide their growing and thriving town. However, the area is small, and resources are scarce. The clever use of limited resources will determine the most successful tiny town.

In the expansion Tiny Towns: Fortune, the creatures of the forest have found a way to trick each other into thinking shiny bits of metal have arbitrary value. It's very useful — so much so that you can use this thing called "money" to get other creatures to give you almost anything in return for the right number of shiny bits. If only earning money weren't so difficult!

Subscribe to our newsletter!

Get Tabletop, RPG & Pop Culture news delivered directly to your inbox.
1 – 6 Players
45 – 60 Minutes
Ages 14+
But, okay. Can we talk about how cute the mouse lady and child are on the box art?
Is that just me?
Latest News From BoLS: