Age of Sigmar: Meet the Endrinmaster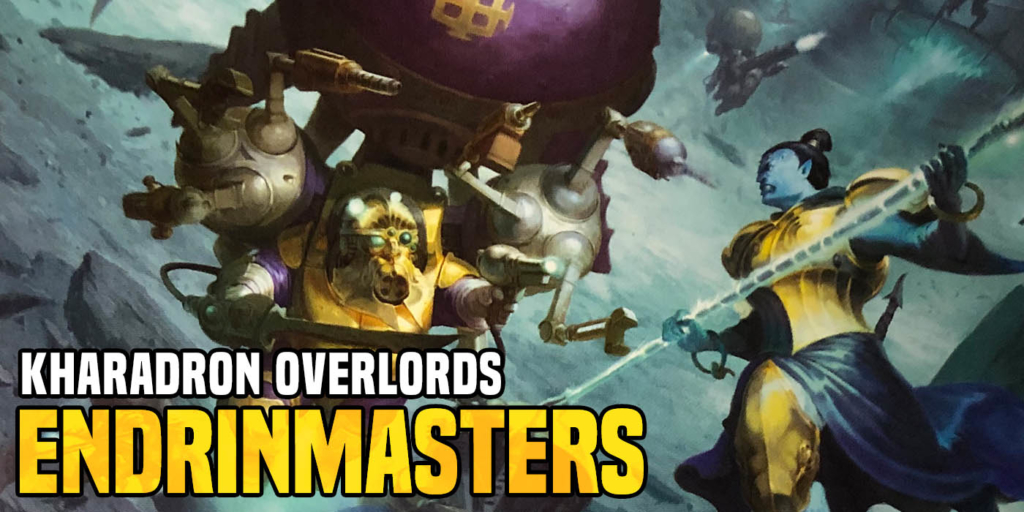 Come learn everything you wanted to know about the new Endrinmasters coming in the Kharadron Overlords Battletome.
The Mini
Here's the new Endrinmaster with Dirigibile Suit. One – this guy has ALL the style points, and two – he makes Techmarines green with envy. Look at all those tools and guns, and gun-tools!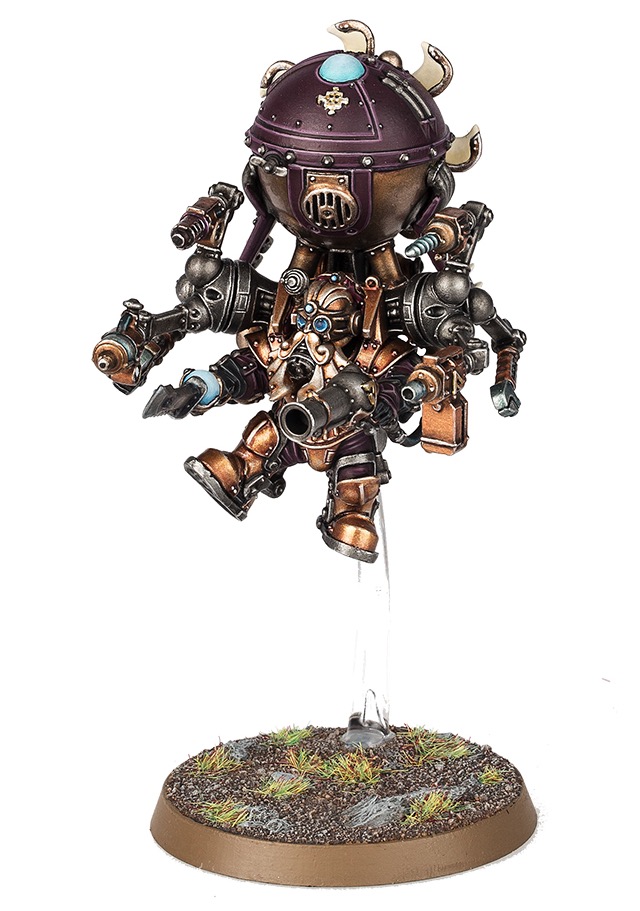 The Lore
With the model out of the way, here's the background. Basically these are the technical equivalents of an Admiral, and only one is assigned to a fleet normally. Effectively a Kharadron Overlord Master of the Forge.

The Rules
And now let's take a look at his rules.  Plenty of weapons makes the Endrinmaster a threat. He's no unarmed repairman.  The guaranteed heal 3 wounds a turn on SKYVESSELS is impressive and will add up over the game if you build your army with him in mind. Hitcher is a cool ability that helps the flying folks keep up with the new fancy movement tricks the SKYVESSELS are capable of. This army and the Endrinmaster can really get around in their new book – just what the Admiral ordered!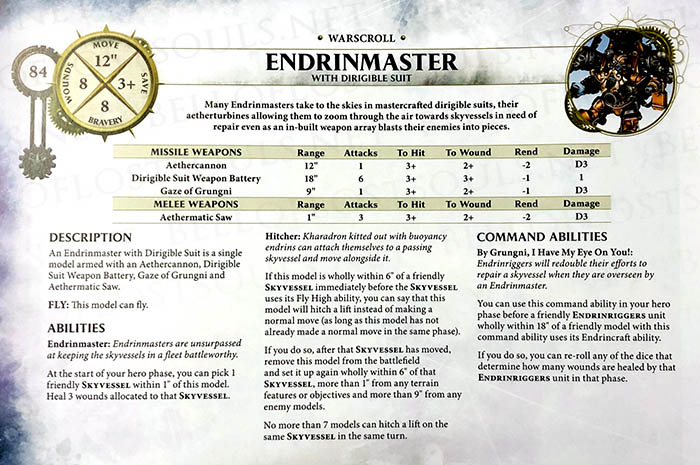 Stick to The Code!
Latest News From BoLS: